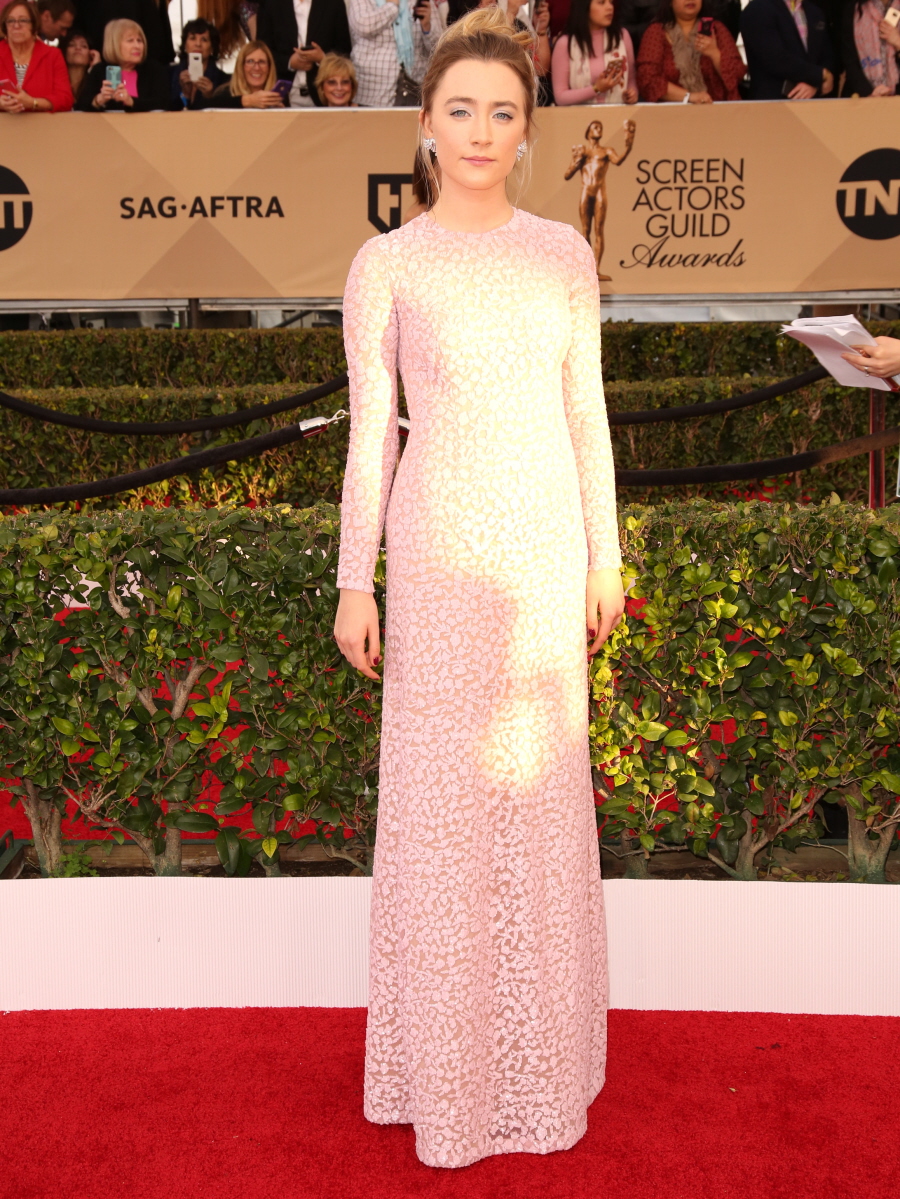 I've been rooting for Saoirse Ronan to have an amazing red carpet takeover this awards season, but it just hasn't happened. I defended her choices at the Critics' Choice and Golden Globes, but there's nothing to defend here. Saoirse wore this Michael Kors which manages to be both matronly and cloyingly twee. The cut is totally wrong for Ronan (who has a lovely figure), and the too-pale pink worked against her in unexpected ways. Plus, she matched her FROSTED PINK EYESHADOW to the dress. Terrible!!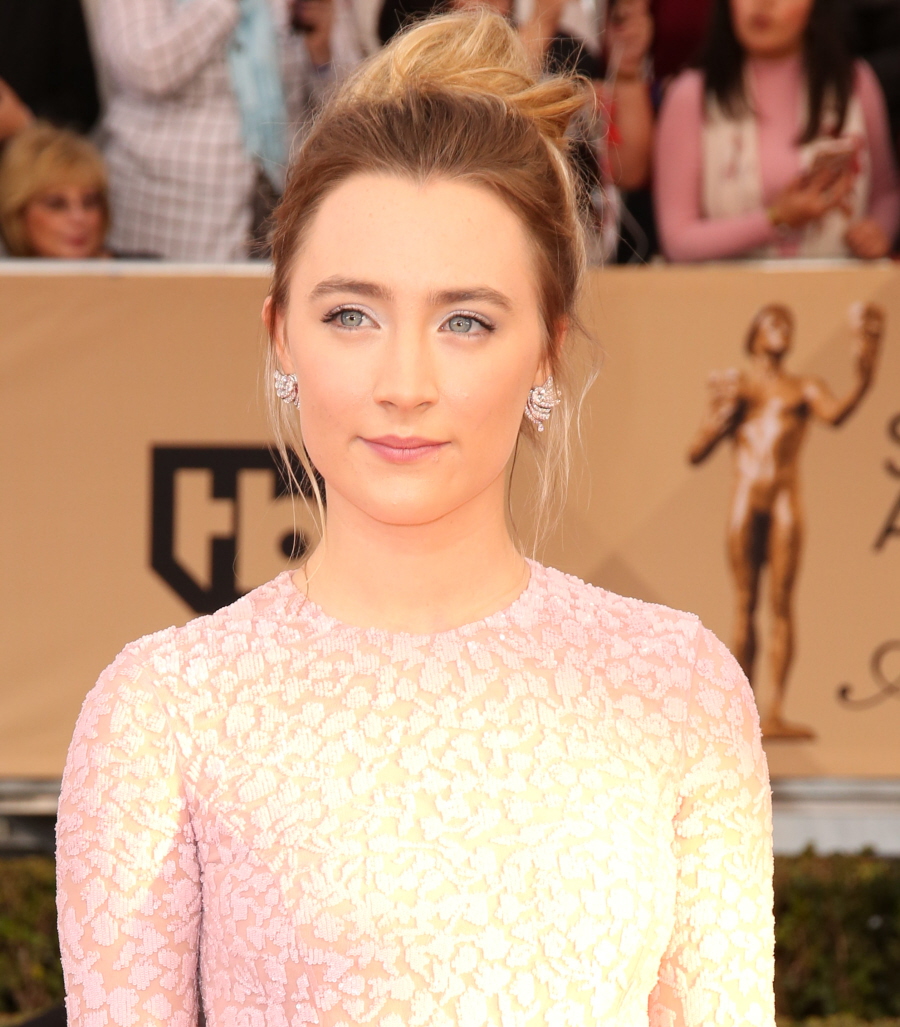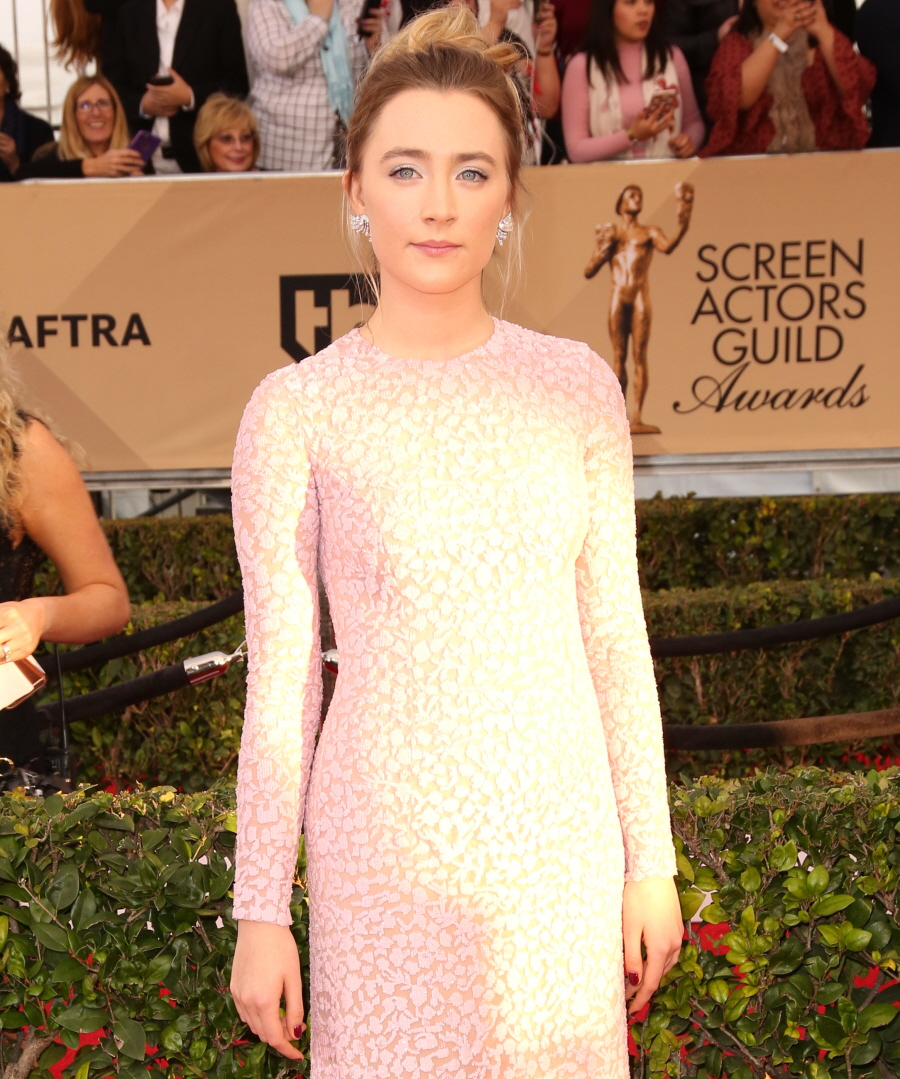 Claire Danes was another one of my picks for the worst-dressed. And of course she was wearing Stella McCartney. While it's an utter mystery why Stella would design such an uninspired, nothing dress (hint: Stella is a hack), it's also a mystery as to why Claire would even choose this. It's not only an ugly dress, it was super-unflattering too. It did nothing for Claire's figure and colors were just blah.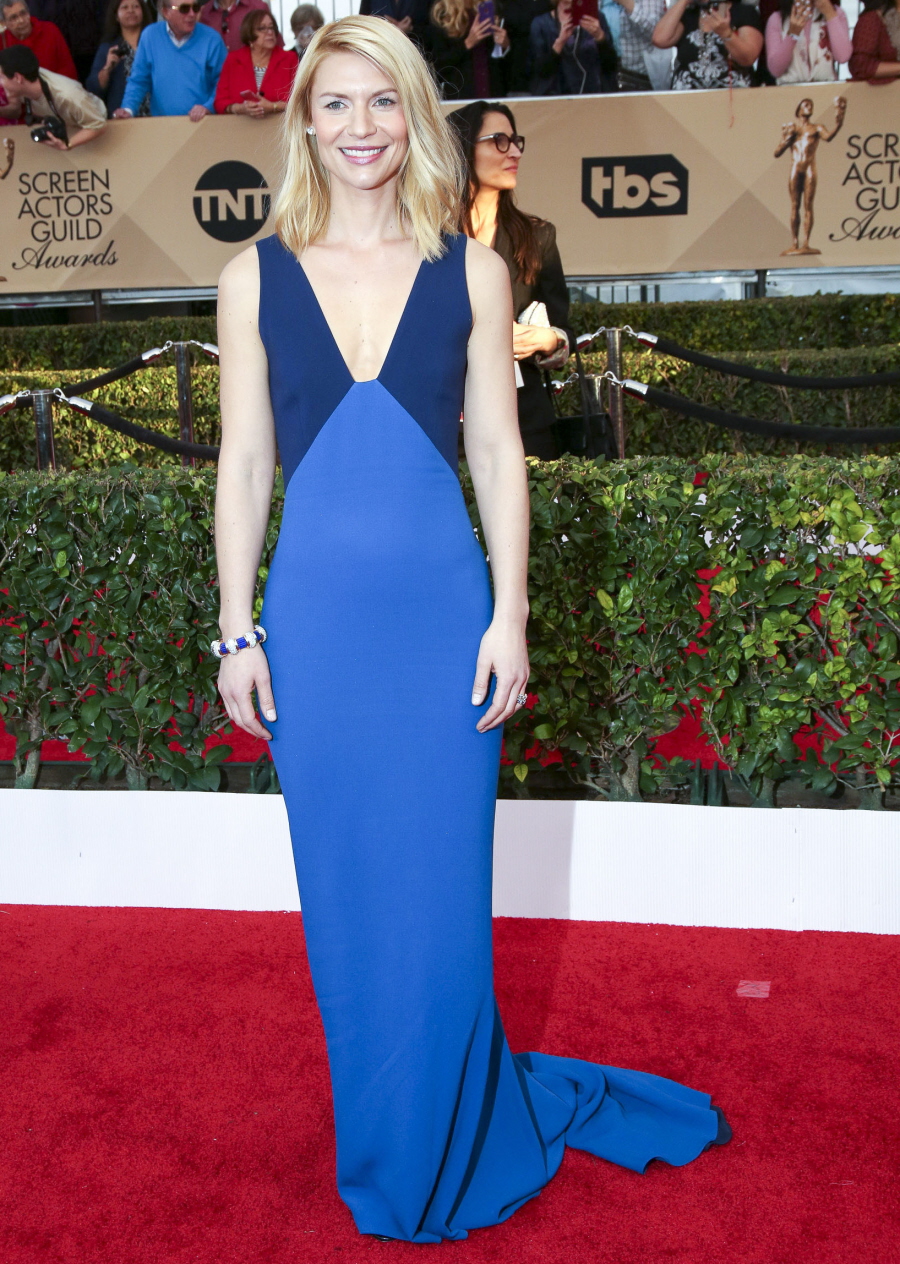 Julianna Margulies in Antonio Berardi. It's an interesting dress but I'm glad that Julianna didn't make much of an impact sartorially (or any other way). Also: her face looks completely frozen.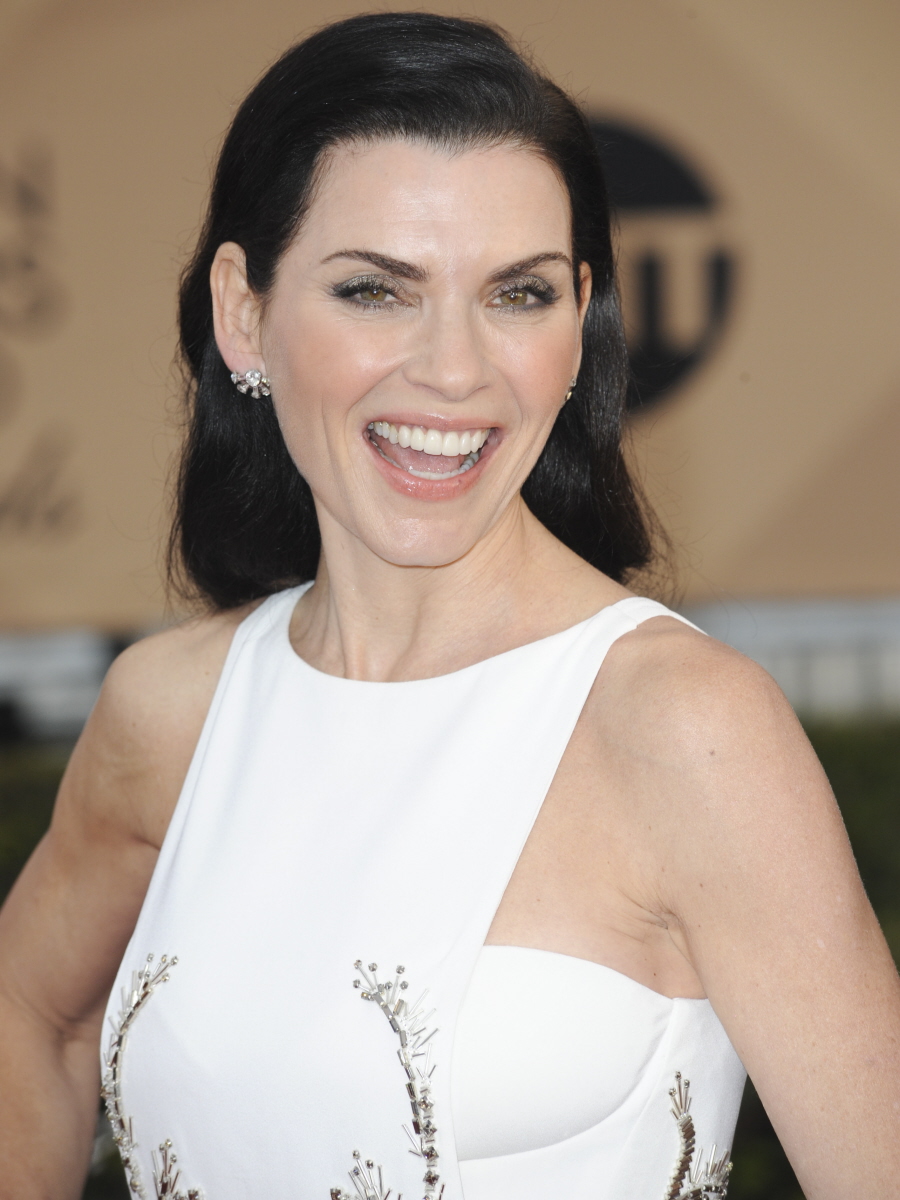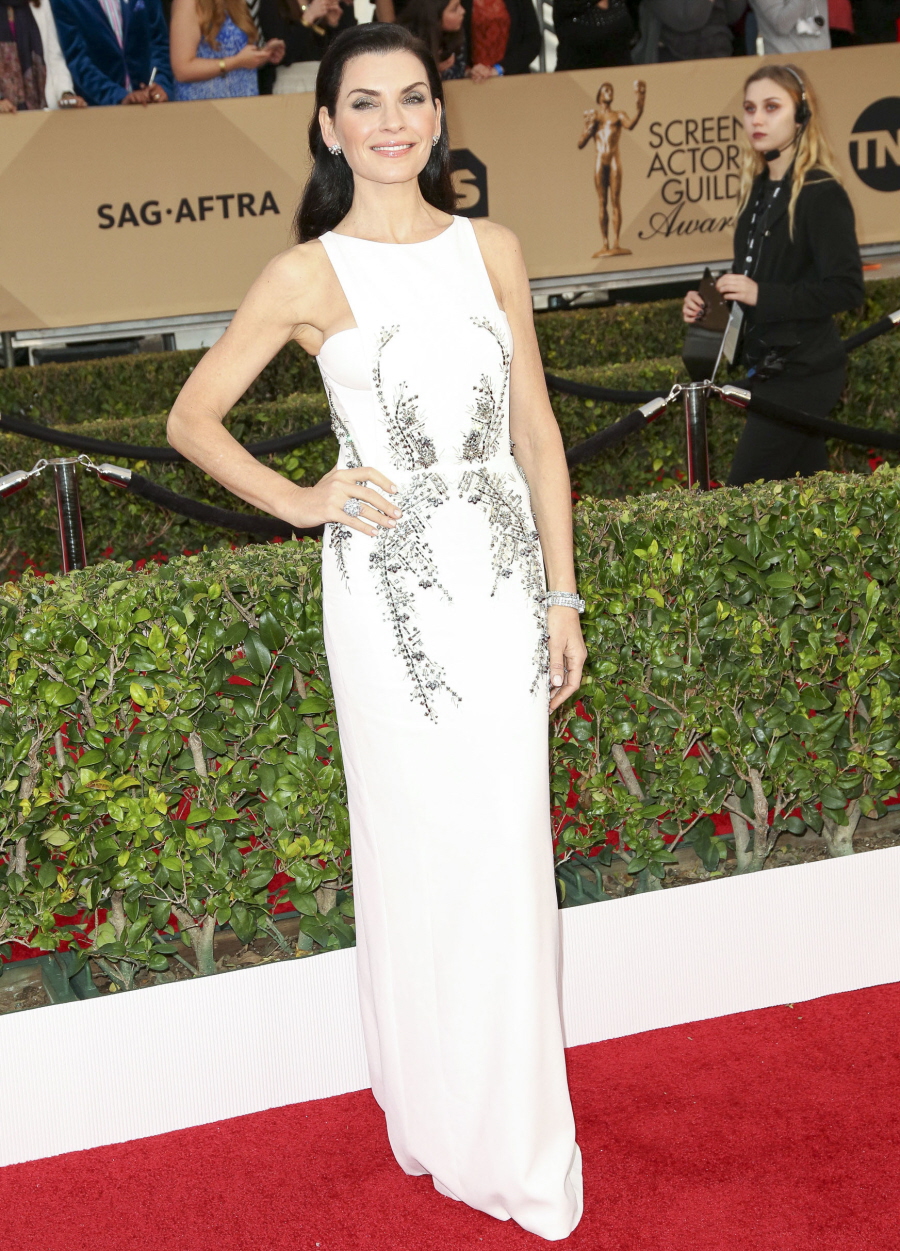 Eva Longoria is SO THIRSTY. My God. I mean, she's usually like that, but it was really extra last night. Eva wore this moss green Julien Macdonald gown which… it looks really cheap, right? And I have no idea why she would choose green, considering her new engagement ring is a ruby. Why not wear red?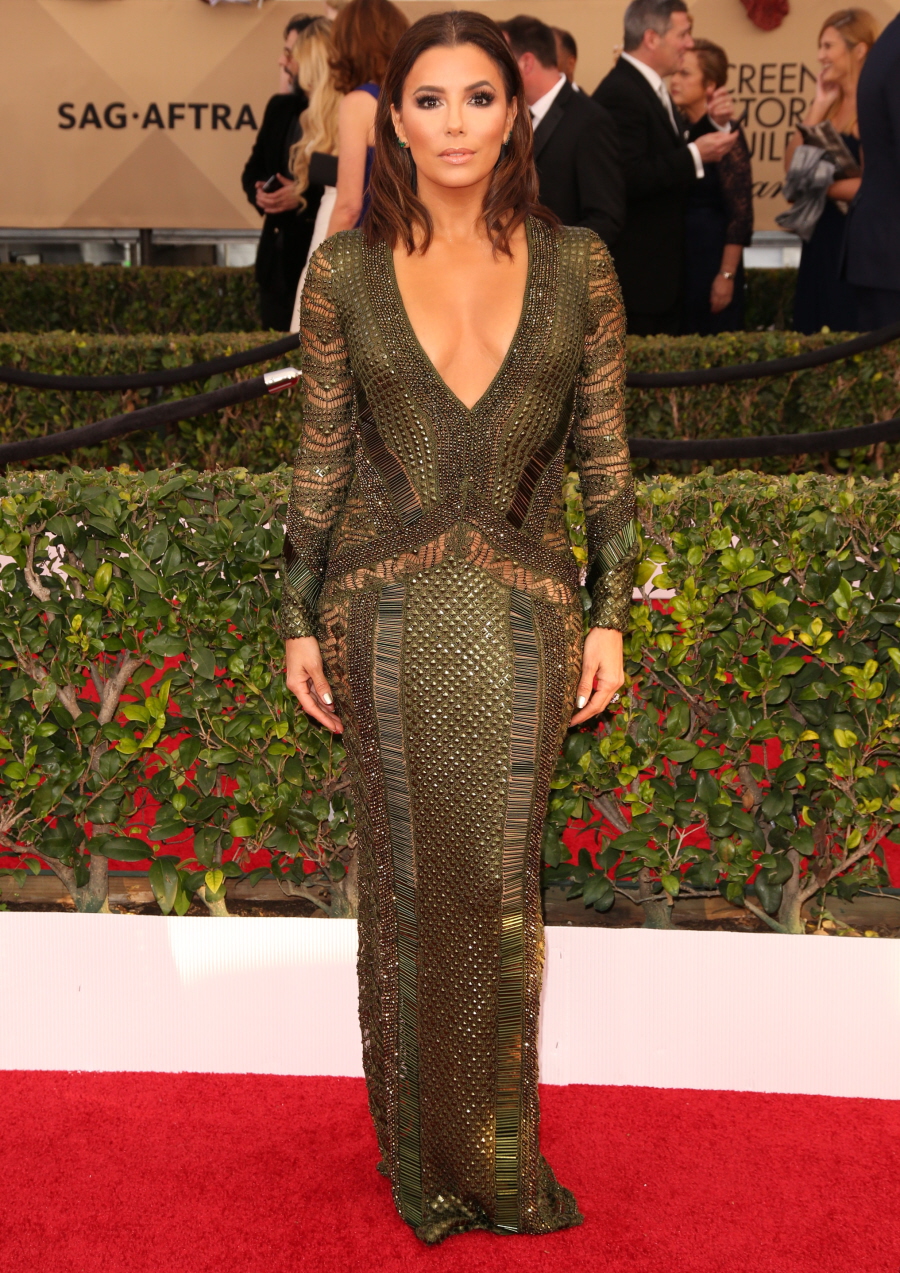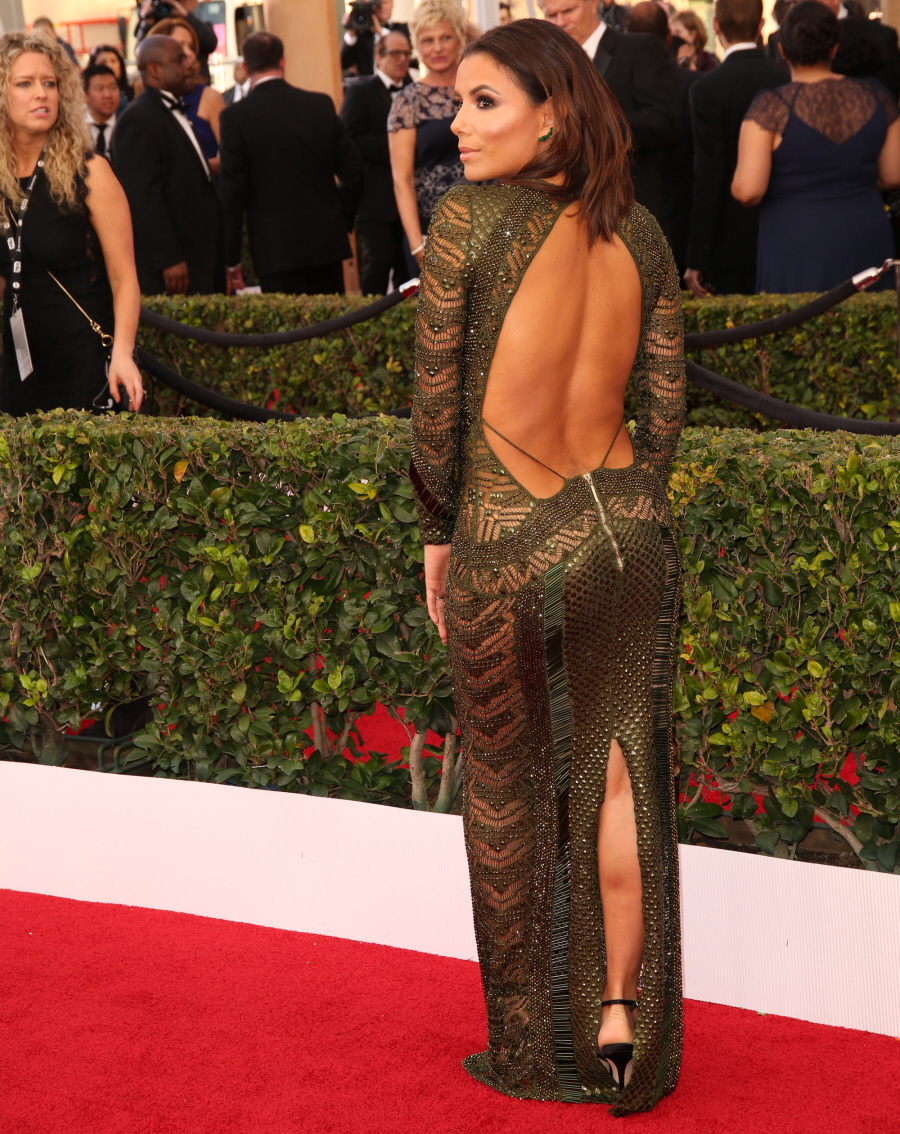 Photos courtesy of WENN, Fame/Flynet.