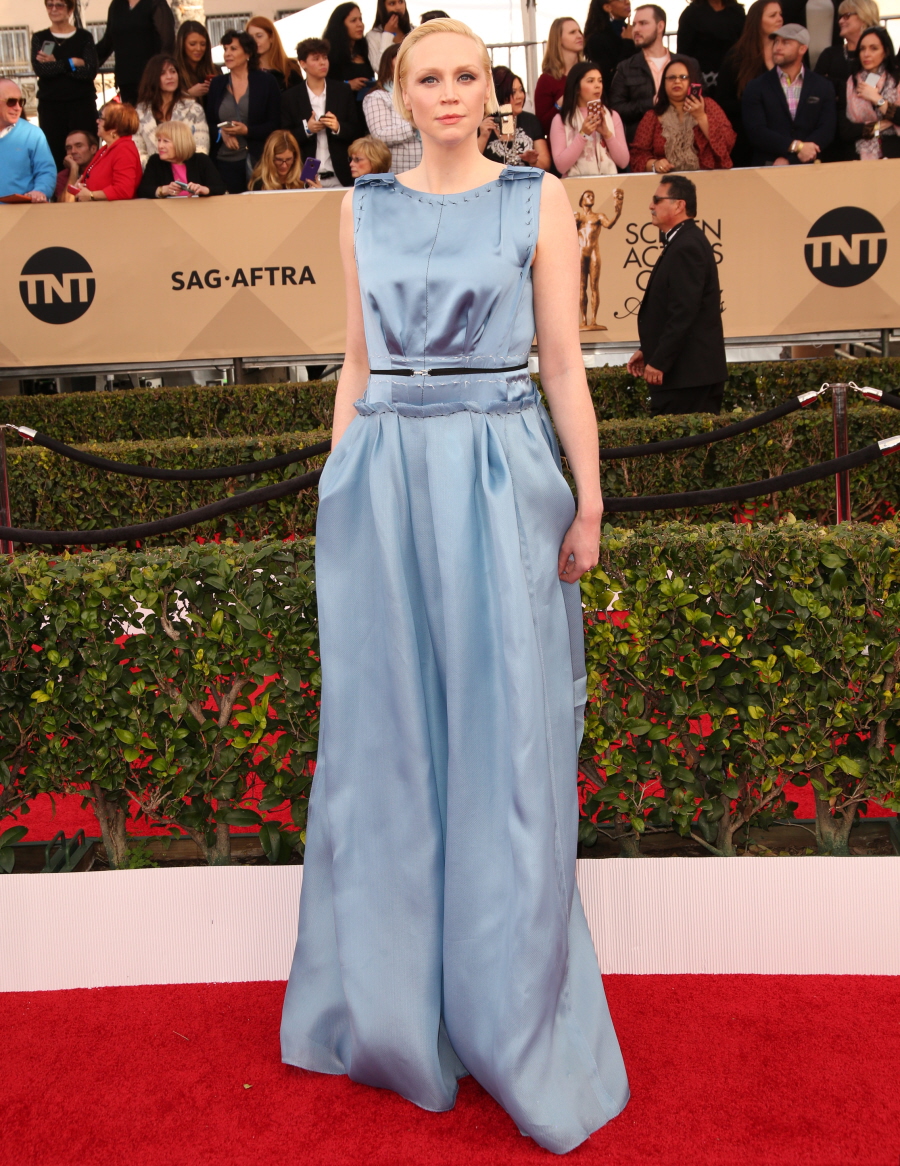 Gwendoline Christie arrived on the red carpet and you could tell that she really liked her Lanvin gown and she was game for anything. Which makes me feel bad, because this Lanvin SUCKS. The fit was terrible, there was so much extra fabric on the top and it made her boobs look sad. The sad little inverted ruffle on the drop waist was awful. The color was fine, but the fabric should not have been satin. And her styling overall was too severe. I hate to say this because she's one of my favorite people, but she was easily one of the worst-dressed.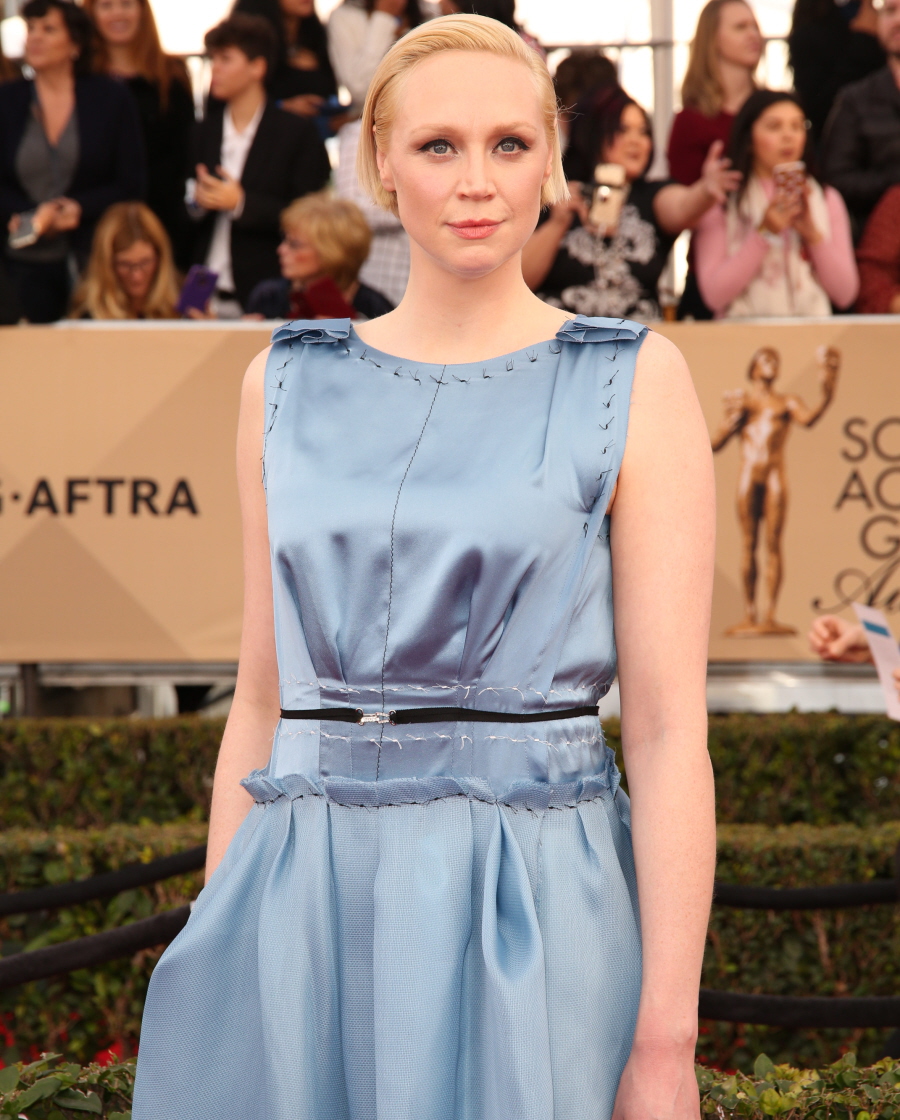 Kit Harington didn't get to say any words because Game of Thrones didn't win anything. So dour and sad-faced.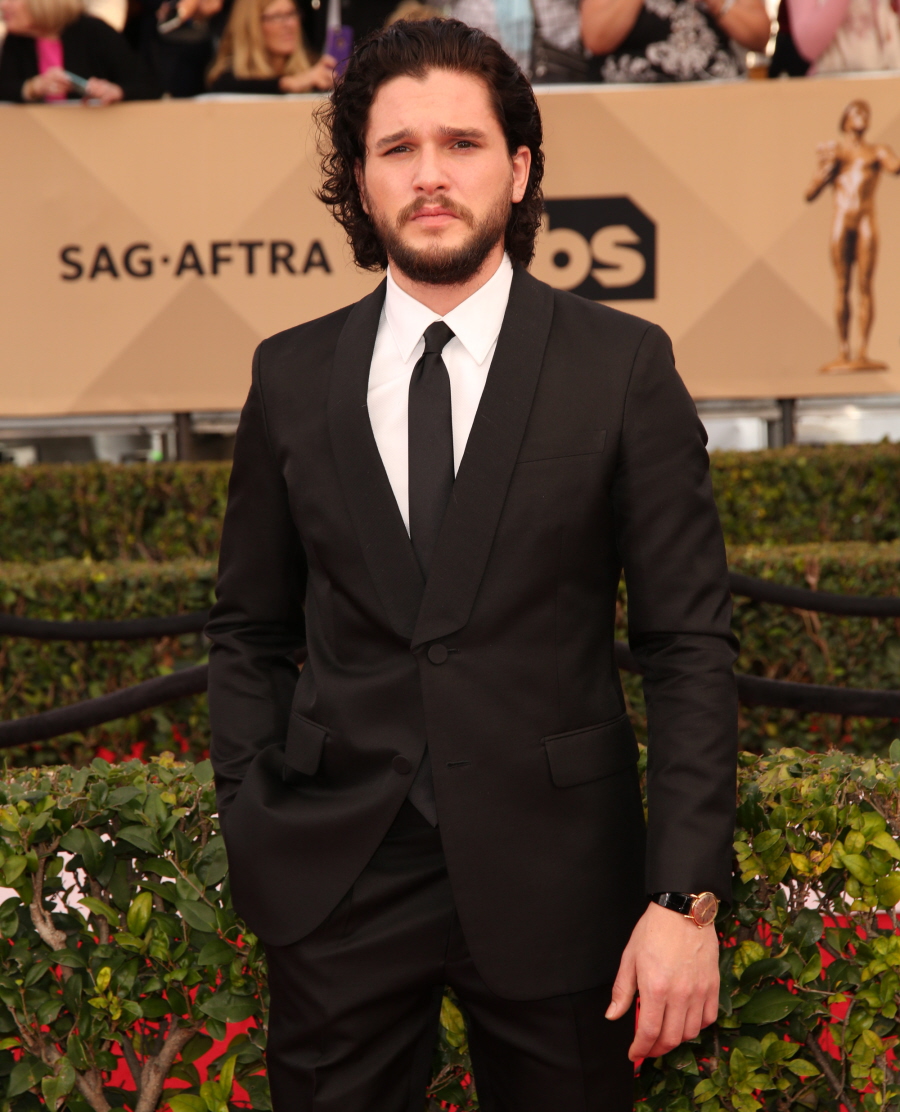 Emilia Clarke wore this hot-pink Dior, which is… eh. The one good thing about this dress on Emilia is that it means Jennifer Lawrence won't wear it to the Oscars. I actually think Emilia looks fine here (not great but not terrible), but she arrived so late on the carpet, there were barely any photos of her and no one really noticed her Dior.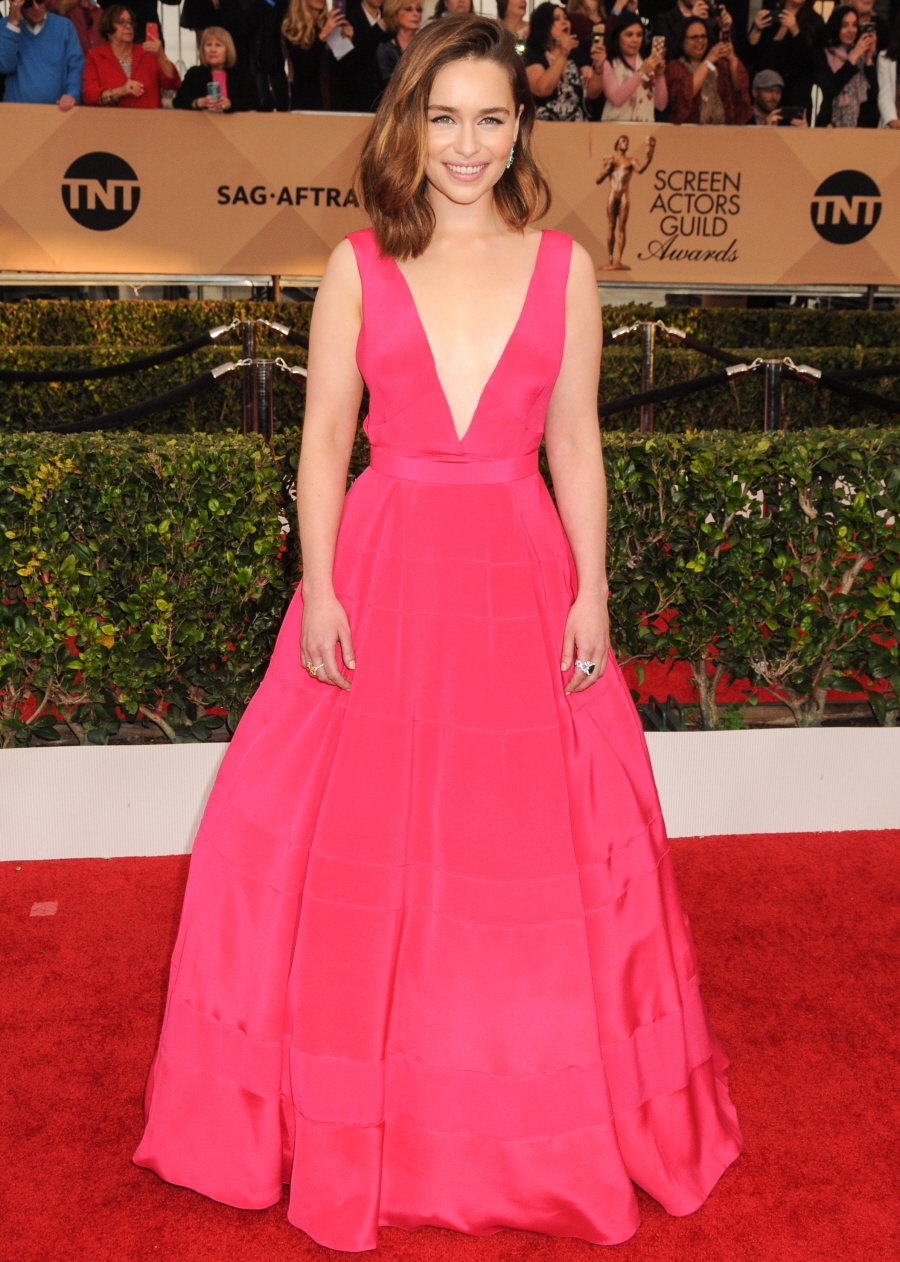 Carice Van Houten (Melisandre!) also wore Dior. I'm meh on the dress, but I love the idea of gowns coming with chic coats now.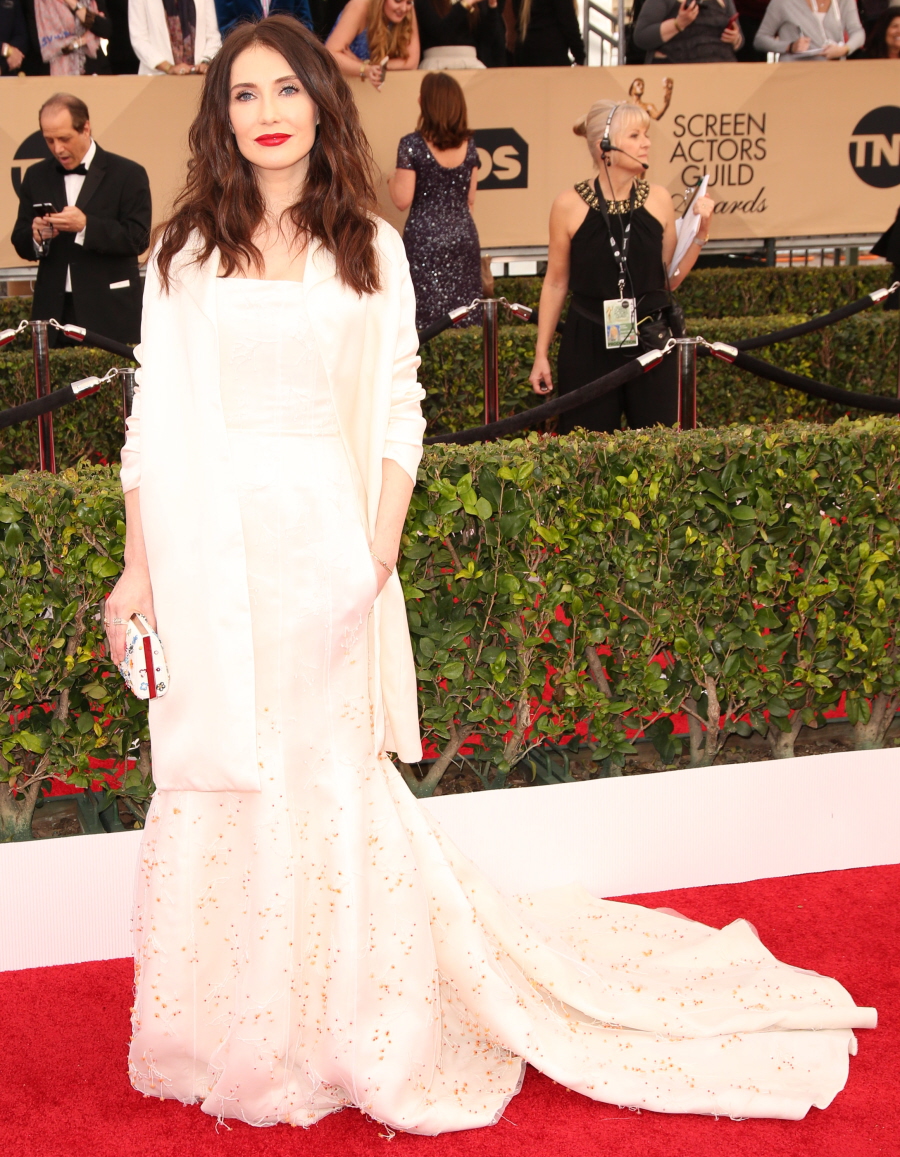 Sophie Turner in Carolina Herrera. This dress is too "old" for such a young woman. It's too big and puffy. She needs something simpler and more colorful, perhaps some hot new British designer or something. Also: there was a lot of awful makeup on the red carpet last night, but Sophie's makeup person really needs to go.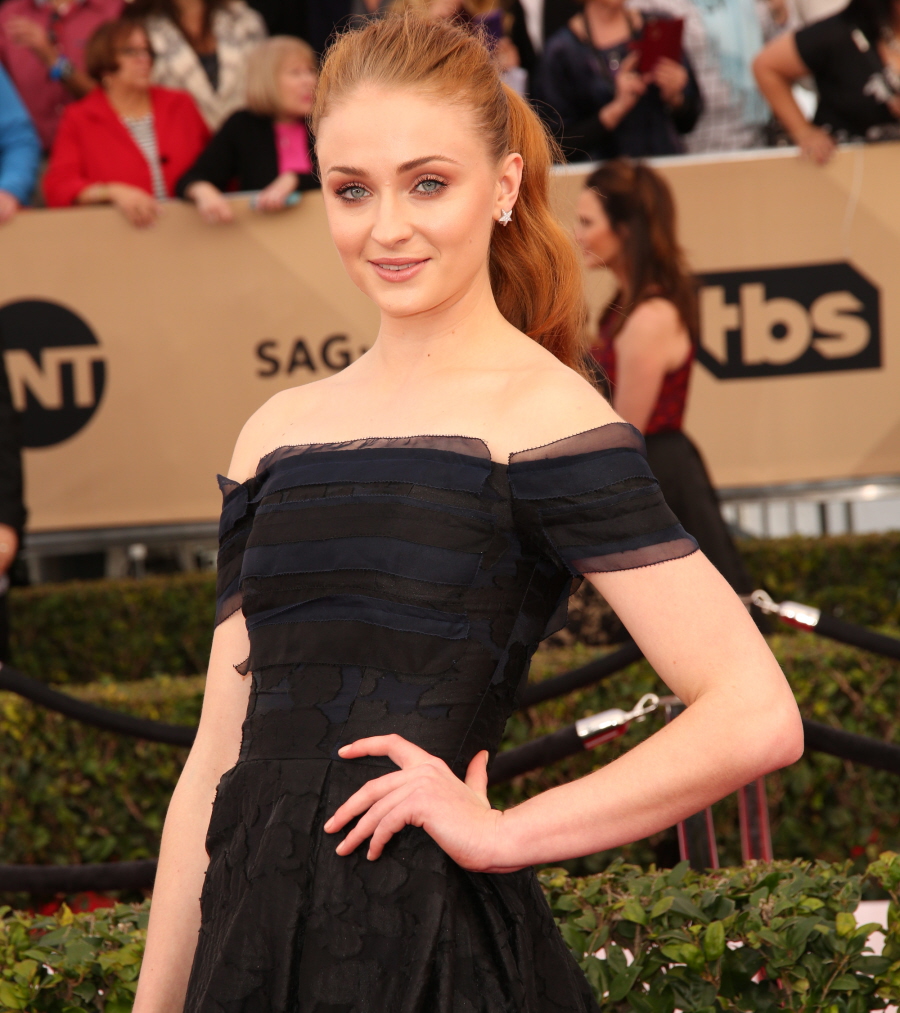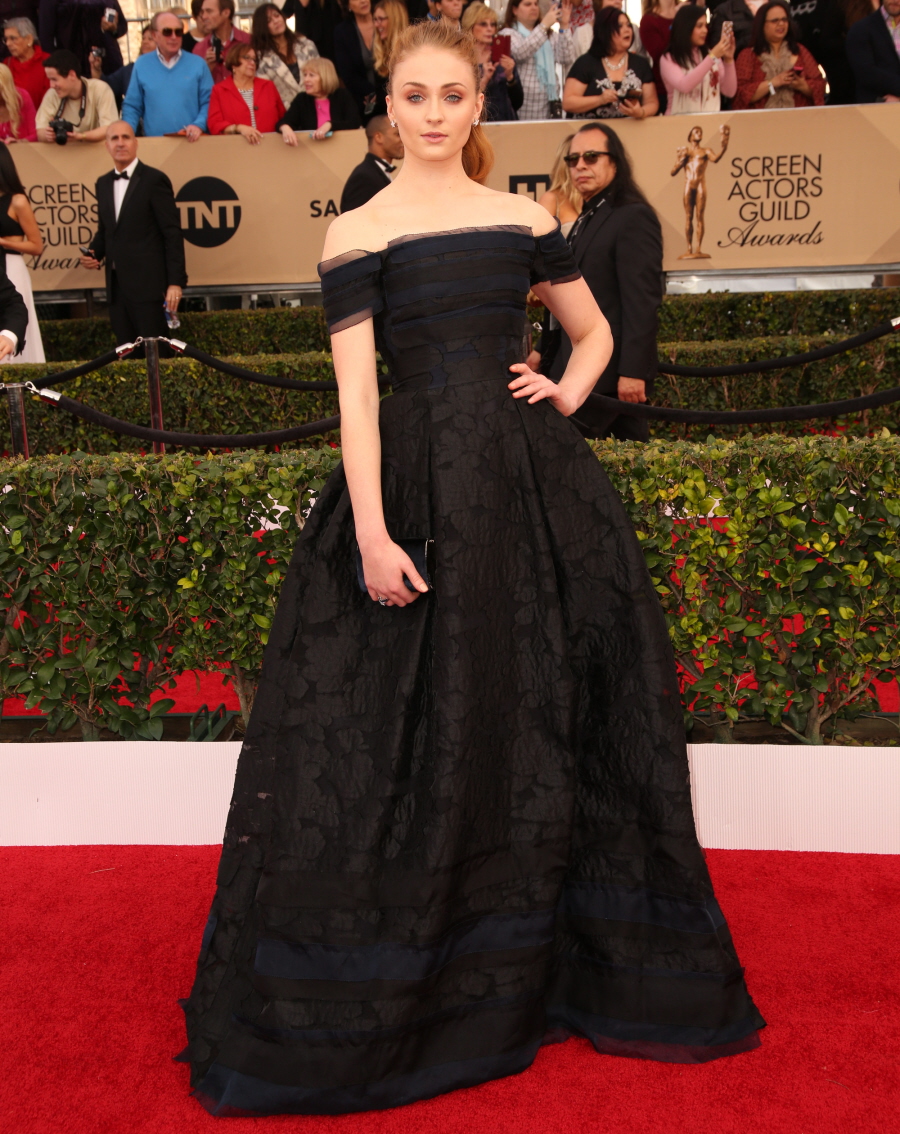 Maisie Williams in Razan Alazzouni. I'm not feeling it. It seems more like a dress that American girls would wear to prom.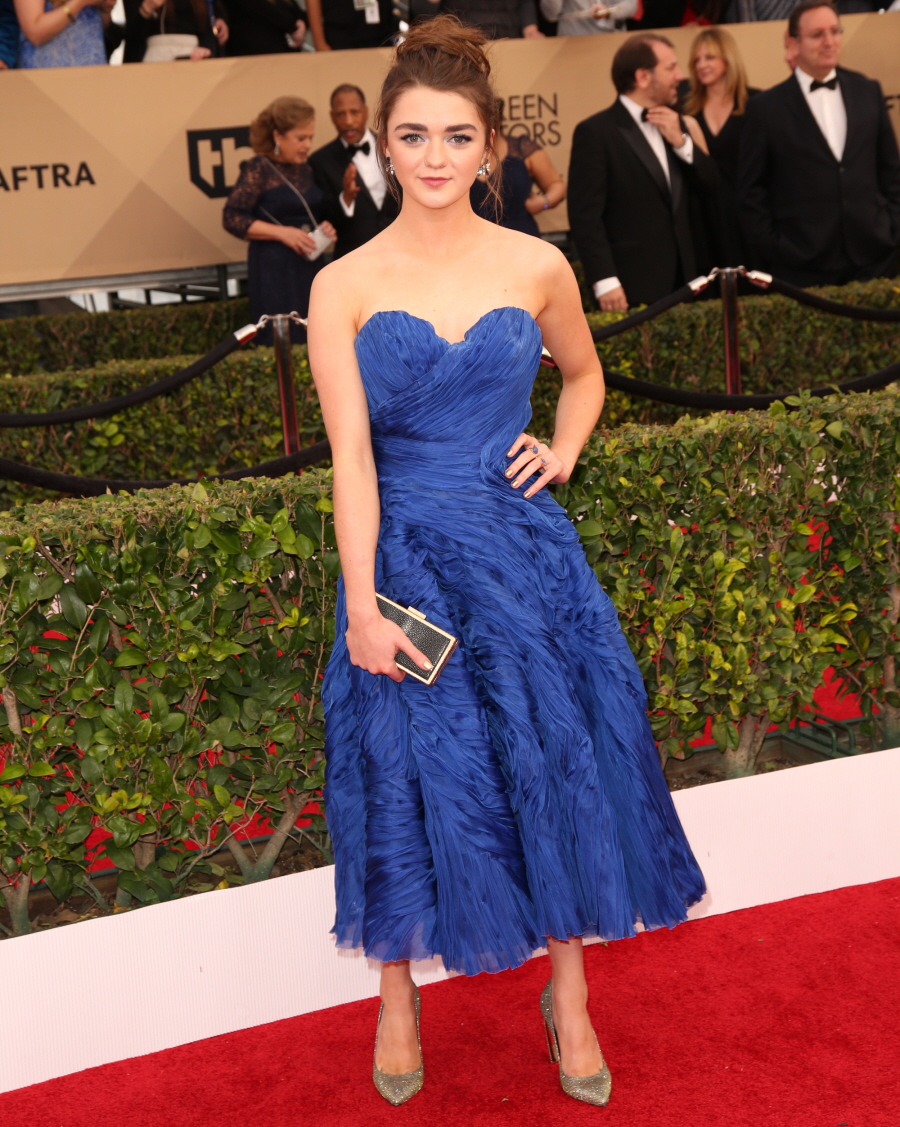 Photos courtesy of WENN, Fame/Flynet.