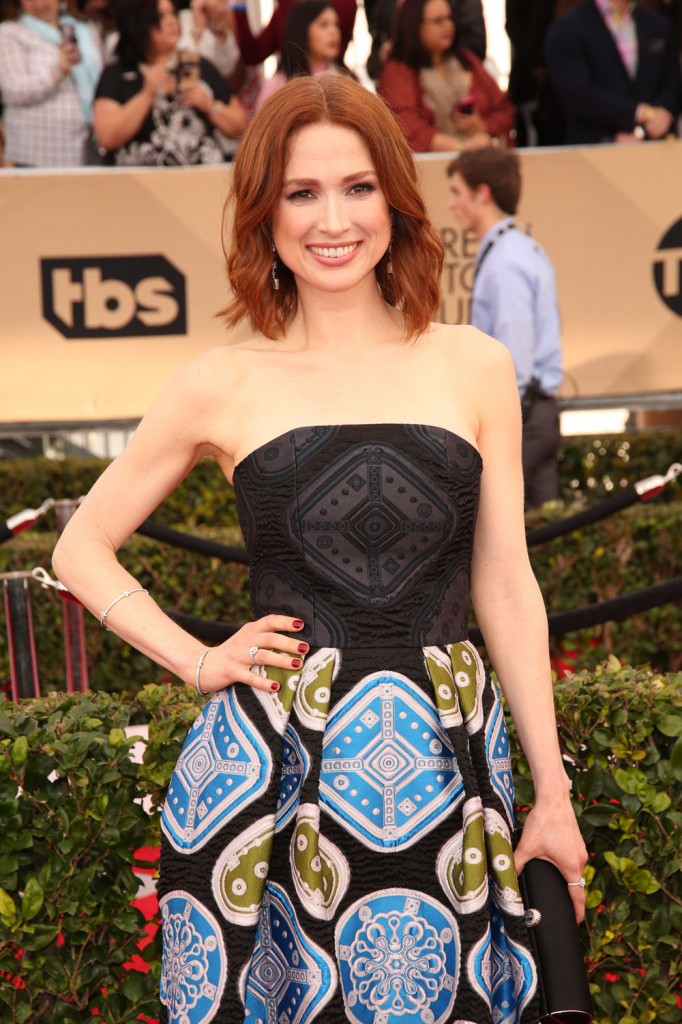 Ellie Kemper was one of my favorites on the red carpet last night and not because her dress was particularly amazing, but more due to her attitude. She was in this black and blue print strapless Peter Pilotto gown featuring a large blue and olive green diamond and circle pattern which was mirrored in the embroidery of the bodice. On anyone else (except maybe Cate Blanchett) I would be like "look at the fug 70s wallpaper dress" but somehow she's pulling it off. It's the joy she brings to it. This is an incredible contemporary gown. It's taken me a while to get on board, but I'm a Pilotto fan. Here are some of his other gowns on the red carpet. They're like works of art and are daring without veering into fug.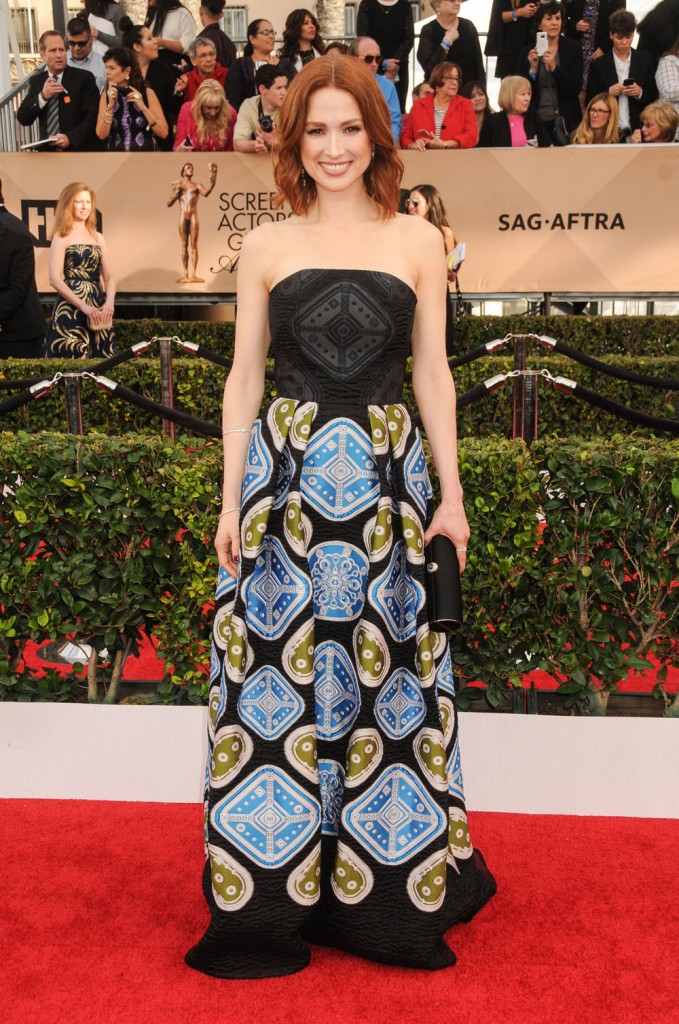 Kristen Wiig wasn't really bringing it in a black and white Rolanda Mouret pantsuit. I like that she wore pants, I'd love to see more pantsuits even at major events, but this is just ugly. Maybe it's because I'm hungry, but that sequin quilted beige mess on the side of her top is reminding me of a slice of pizza.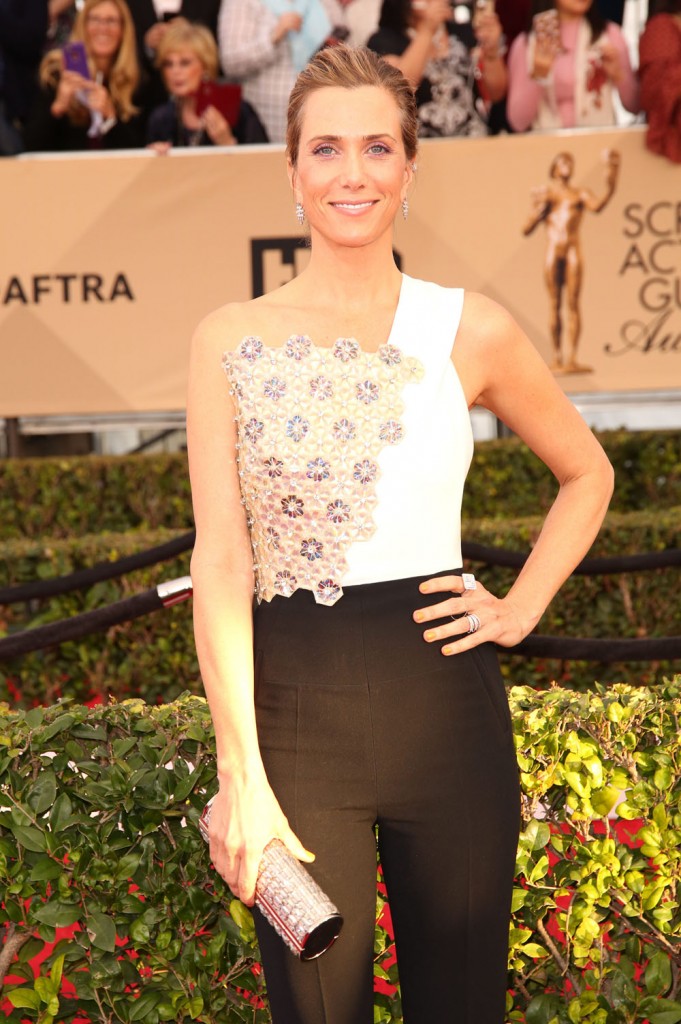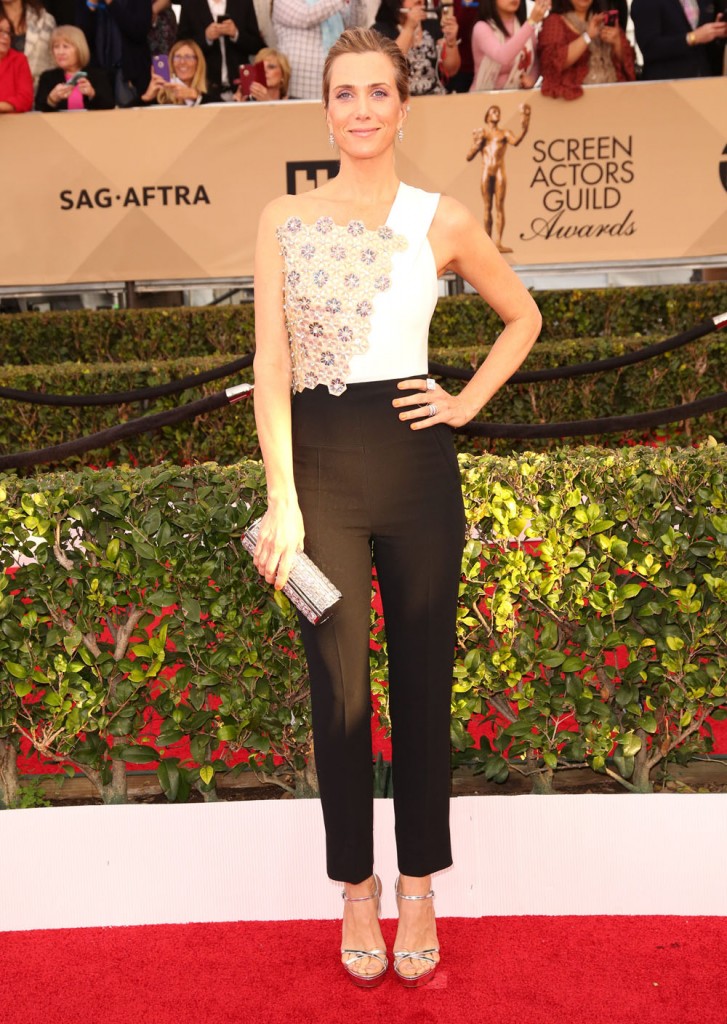 Amy Poehler underwhelmed in black Stella McCartney with a scooped pointy bustline and subtle floral embroidery. This is a Stella dress though, it could be much worse. Her hair is really cute that color, it makes me want to go red again.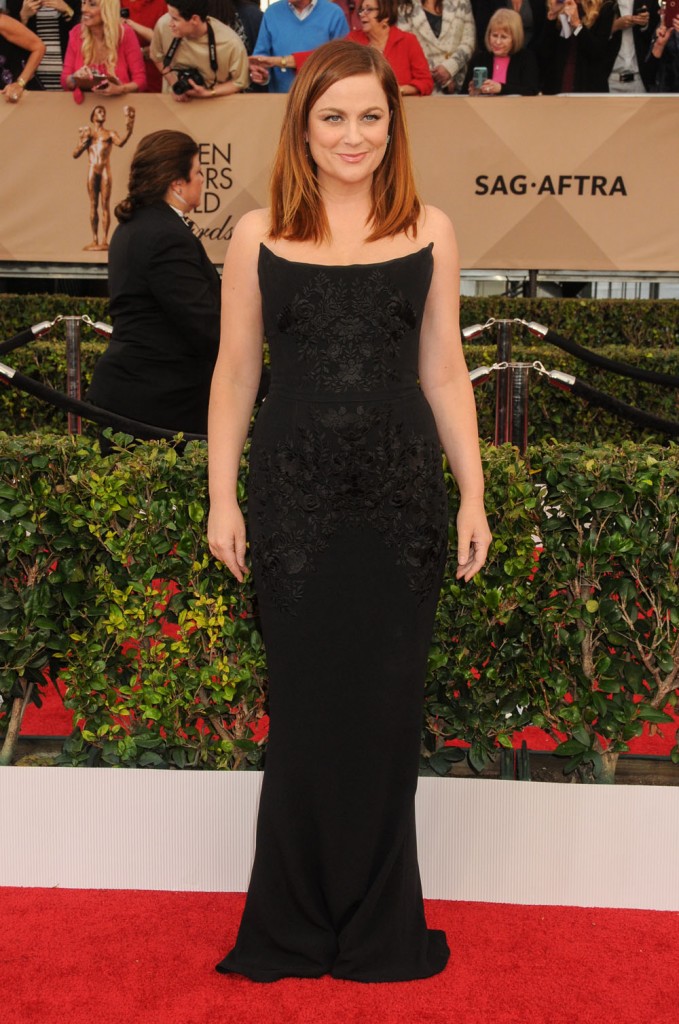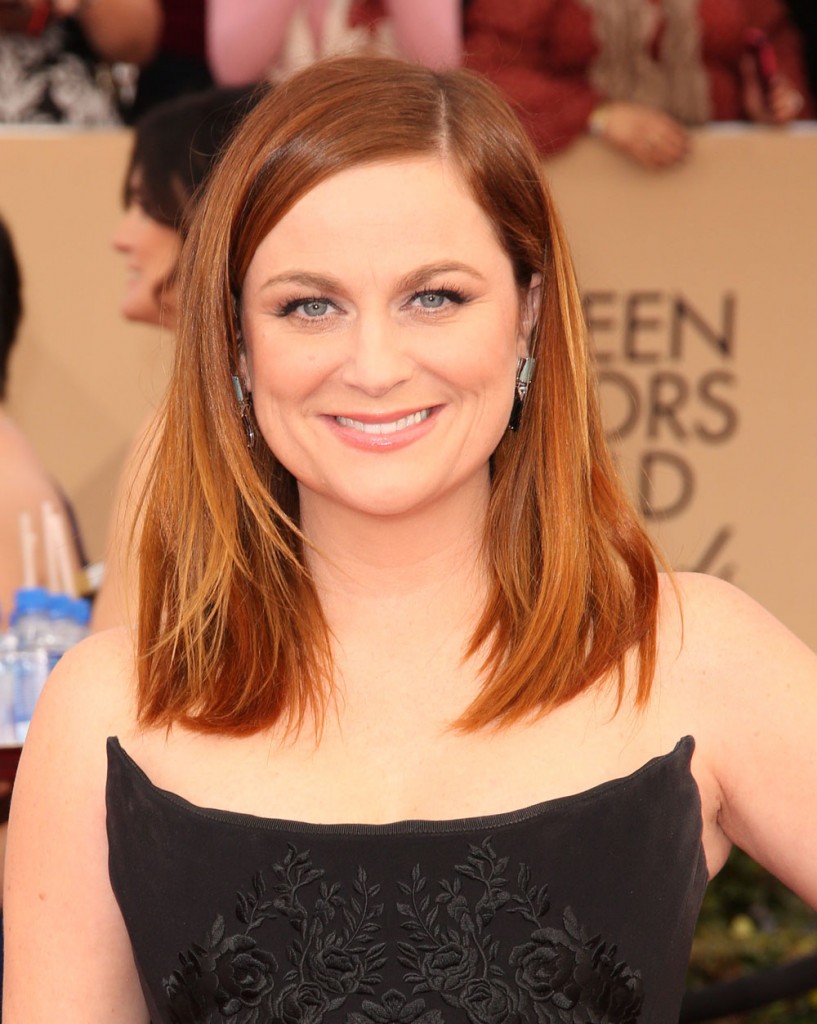 Gaby Hoffman was in this bronze metallic Rachel Comey gown which had a molting snake like pattern which made her look slightly crazed. I think that's how she always looks. She spoke during her red carpet interview about how she's campaigning for Bernie Sanders and she even wore a Bernie button, which is cool. I really like bold brows and I have a big brow but imagine how much better this lady would look if someone cleaned up her eyebrows.
Also those shoes!
Photo credit: WENN.com and Getty Images