My spidey sense was tingling last night when I saw Naomi Watts and Liev Schreiber walking apart from each other into the SAGs. Star Magazine has been beating the breakup drum for these two after Naomi skipped the Globes, but they came together to the SAGs with a lot of assistant-type people judging from the brief footage I saw of them arriving. As Kaiser pointed out to me, there's something off about their body language but I'm going to stick my fingers in my ears. Lalala nothing to see here, they came together. I didn't see much of them during the ceremony either and one time when the camera panned to the Spotlight table, I saw Naomi but not Liev.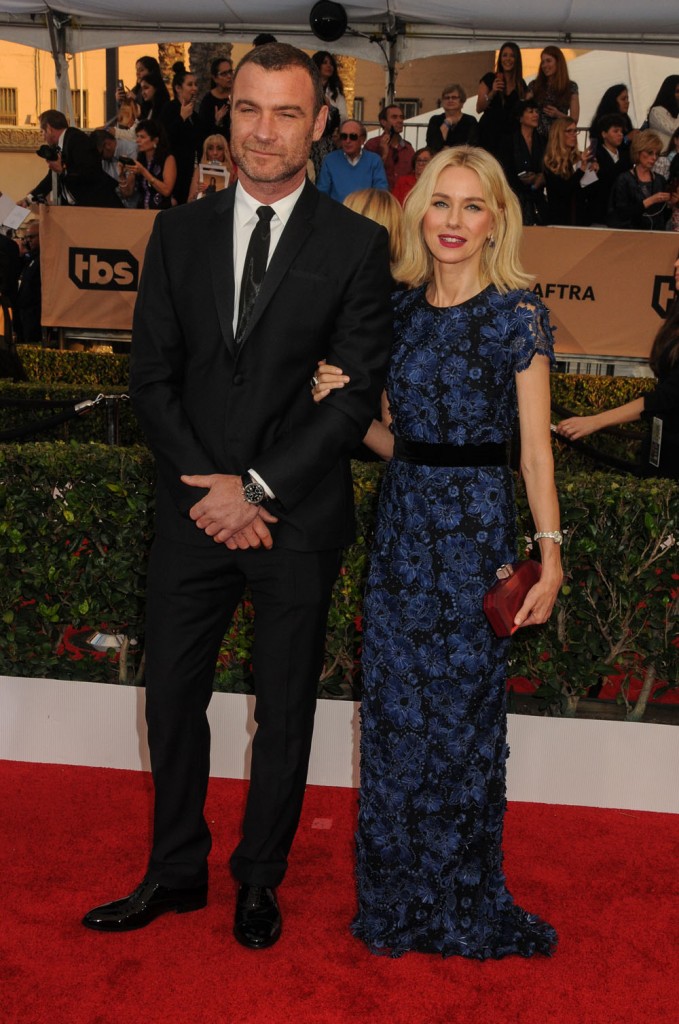 Liev's film Spotlight won for Outstanding Performance by a Cast in a Motion Picture, and he took the stage with his co-stars. Mark Ruffalo accepted the award and brought awareness to the despicable coverup of the Catholic molestation scandal, as he said he would do at the Oscars in lieu of a boycott. (Spotlight shows the the true story of the Boston Globe journalists who uncovered the truth and publicized it.) I have my fingers crossed that Spotlight will win for best picture (I haven't seen it yet but Kaiser and Hecate rave about it) although I think that may go to The Big Short, which was good but not incredible in my estimation. The Big Short is the kind of film the academy loves.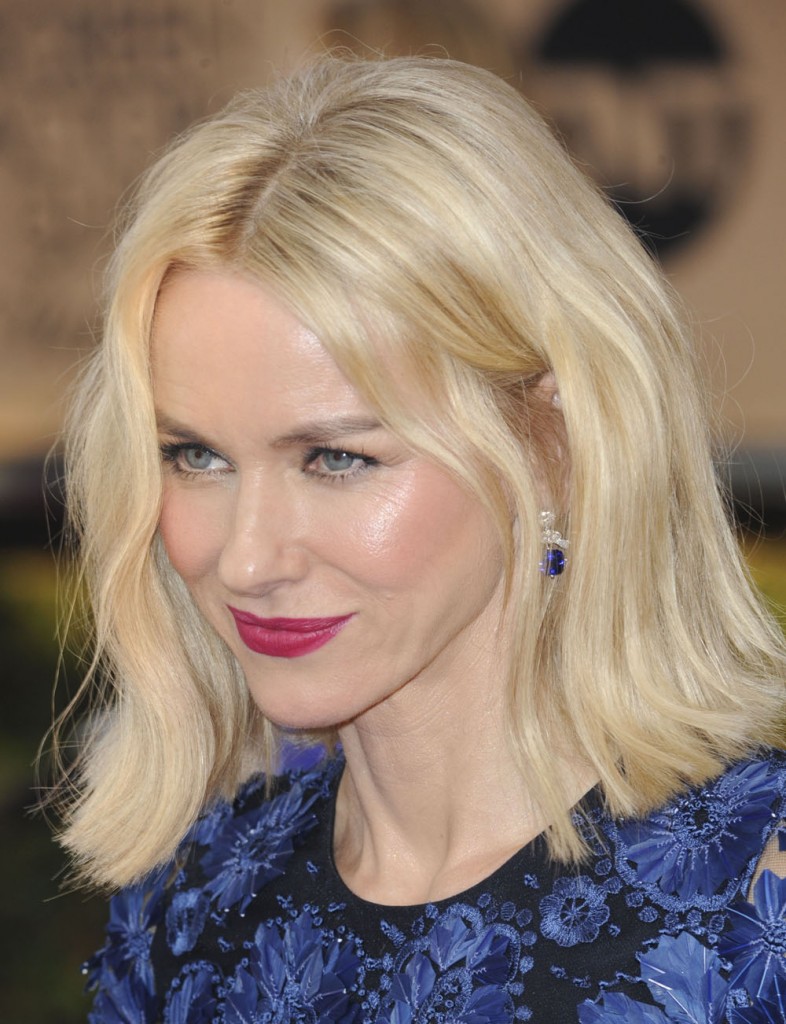 Oh in terms of Naomi's Burberry gown I like how covered up she is, this gown is elegant but it also veers on being too busy with all the blue flowers over the black background. Naomi and Liev look a little tipsy in some of these photos. I don't blame them, it must be tedious to go to these awards ceremonies.
Joanne Froggatt of Downton Abbey (which won for best Drama Ensemble) was also in Burberry. I do not like this dress at all. The deep v-neck doesn't pair well with the sequins around the waist and trailing up the sides. There's something very 80s about it.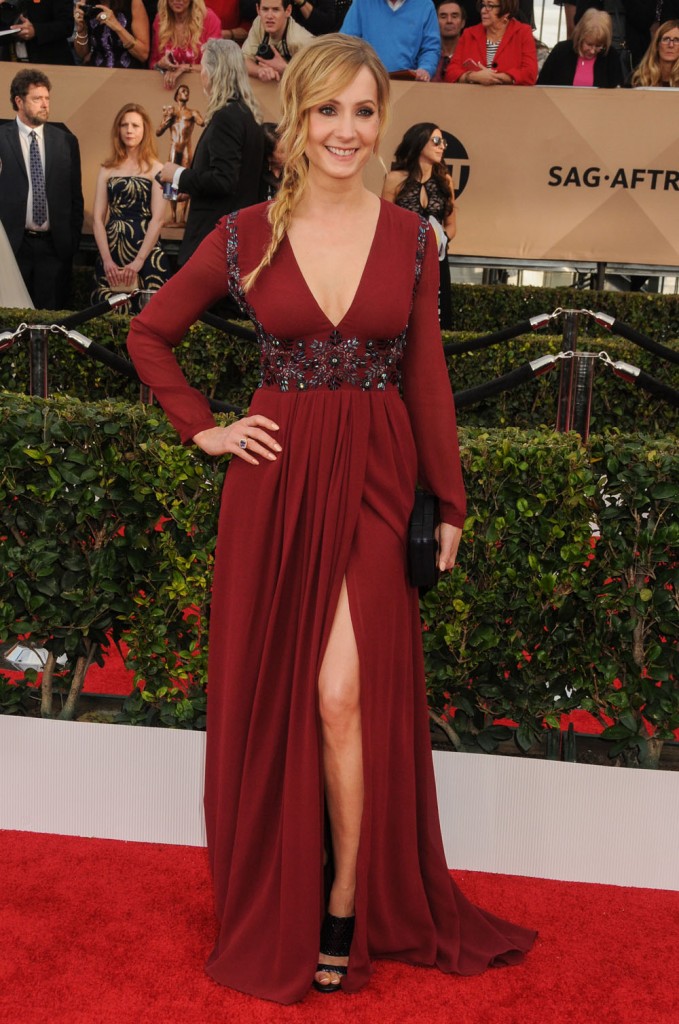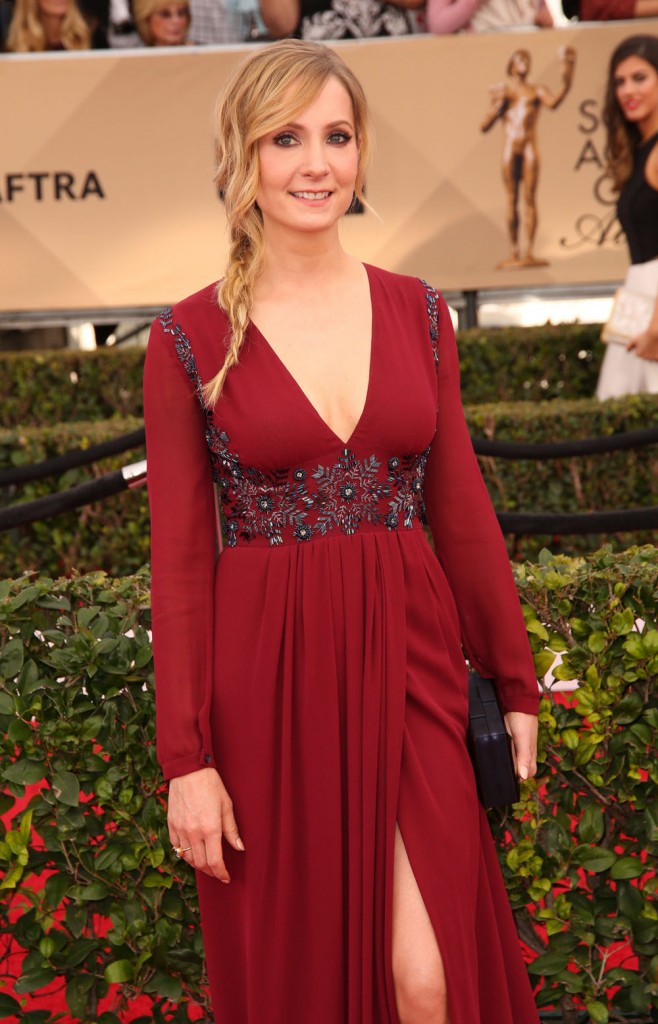 This is how you do a deep v-neck, by letting it standalone. Lily Rabe is in Lela Rose and I normally do not like this canary yellow color on anyone, but somehow she's pulling it off with her light coloring, understated eyemakeup and bright red lip. This was striking on the red carpet. Look at the subtle hemline, with a delicate floral pattern leading to a grey skirt. Incredible.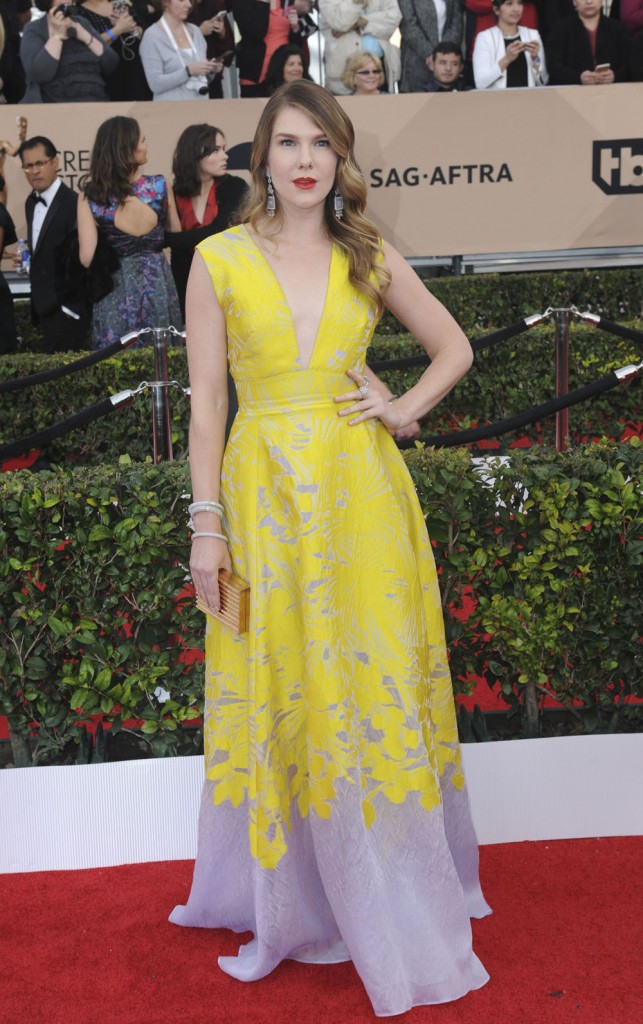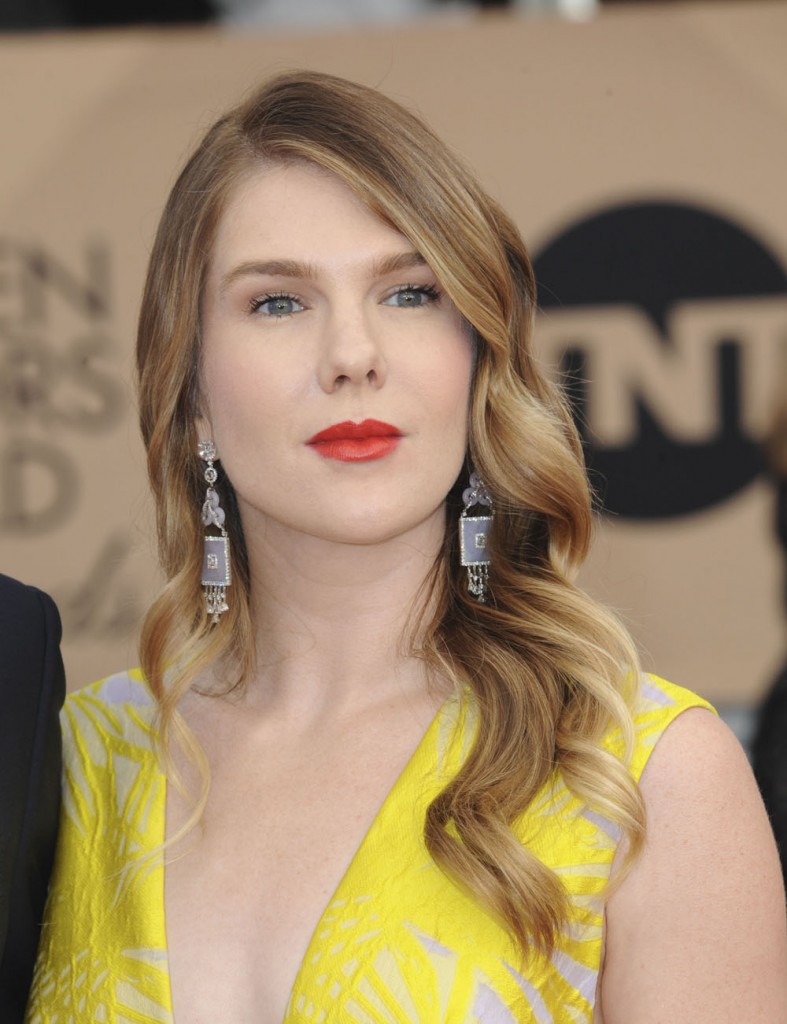 This is Lily with her boyfriend, Hamish Linklater. I know him from The Big Short but he looks so different with a beard.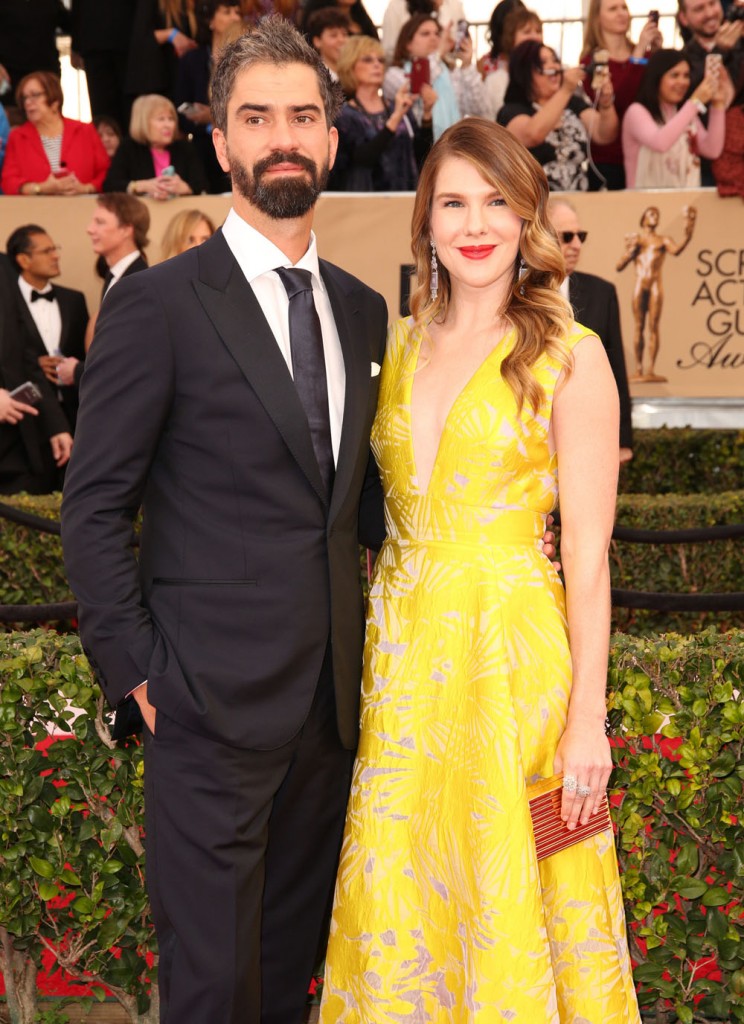 photo credit: WENN.com