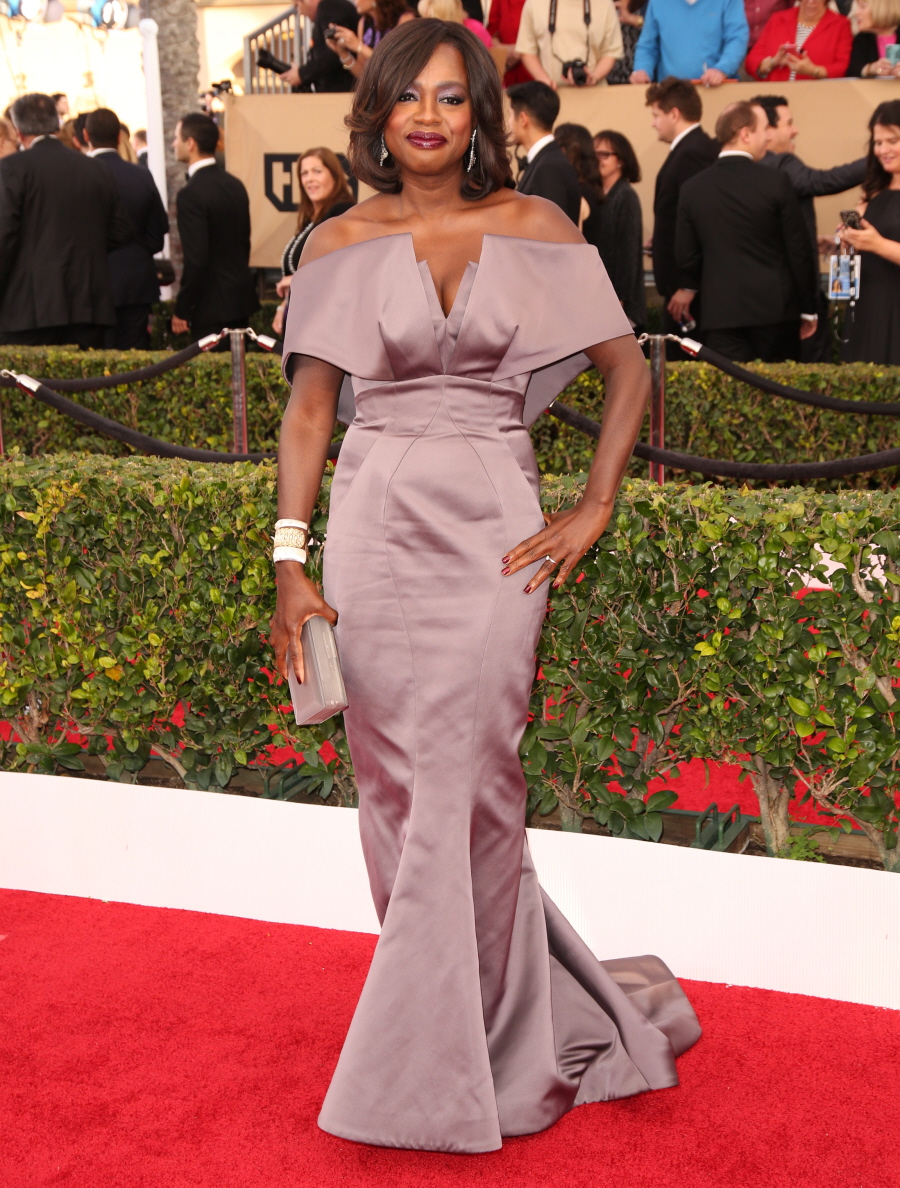 Two beautiful women wore Zac Posen gowns to the SAG Awards last night and those two women ended up winning. Coincidence?! I don't know, but I'll say this: this was probably the most I've ever liked Zac Posen's designs, although I usually hate his stuff, so that's not saying much. Viola Davis won another SAG for How to Get Away with Murder and once again, her speech was #GOALS. She used the platform to once again advocate for diverse storytelling for women, and said that female characters don't have to be "likable" they just have to be interesting.
Viola's Zac Posen dress seemed to have some tailoring issues, and as she got up on stage, I thought the gown was about to fall off. It also had some wrinkles, which is part and parcel of wearing satin to awards shows. Since I like Viola so much, I'm not upset about the wrinkles. And I give her props for choosing this color too – this was unexpected and really pretty. Her styling is gorgeous too, she should stick with whomever did her makeup last night.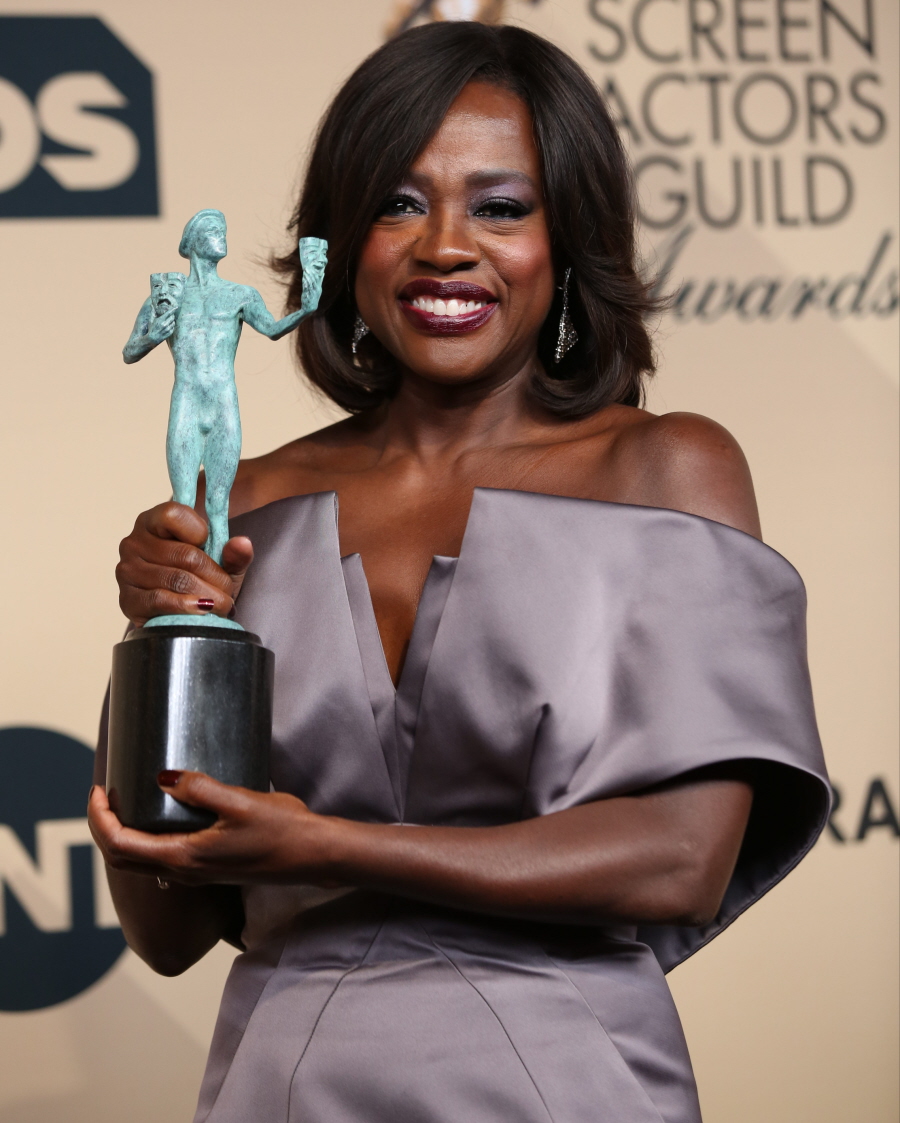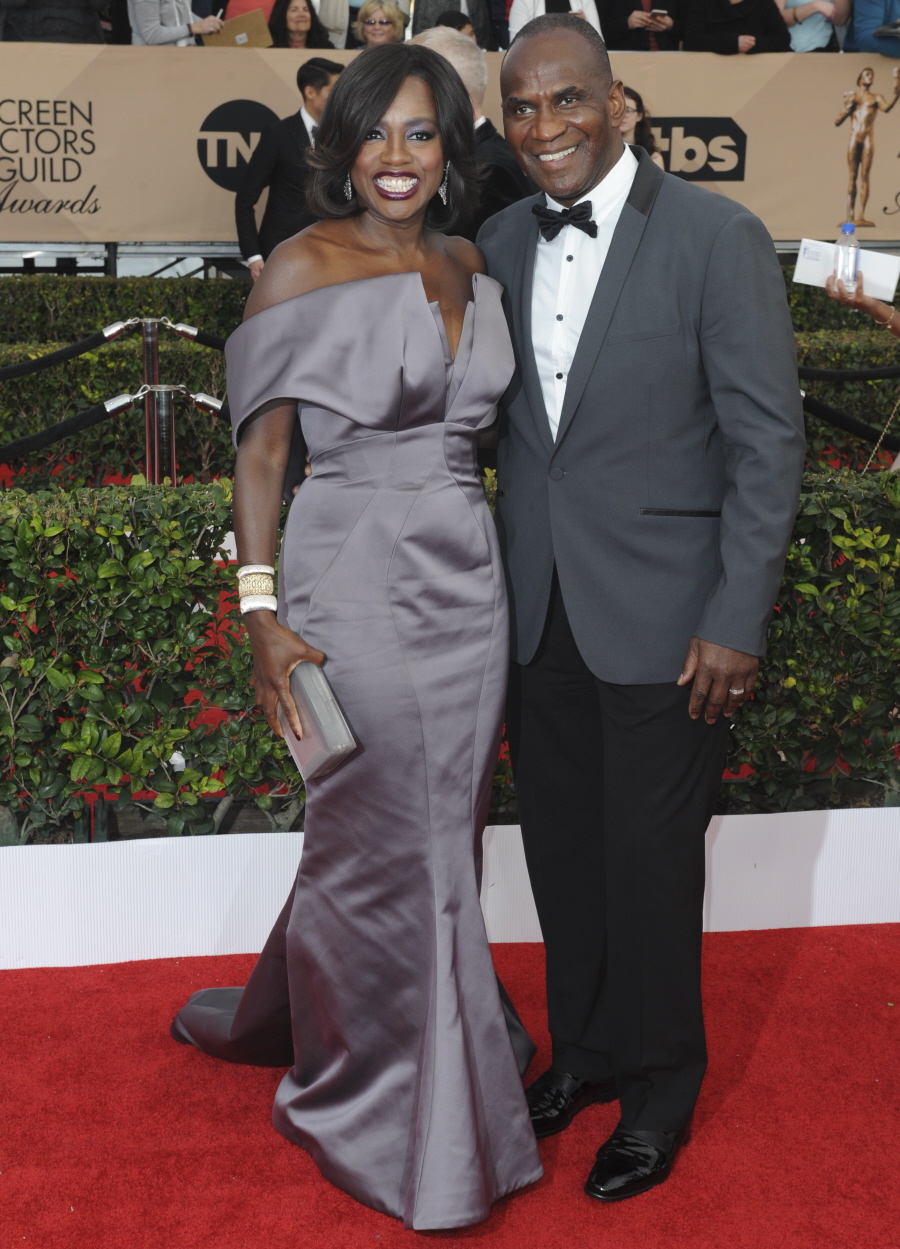 Uzo Aduba also won (for Orange is the New Black), and she also wore Zac Posen. This gown reminds me a lot of the Tadashi Shoji gowns Octavia Spencer wore during her awards-season reign several years ago. It's flattering but not really eventful, you know? I think this gown looks like Christmas wrapping paper or ribbon candy.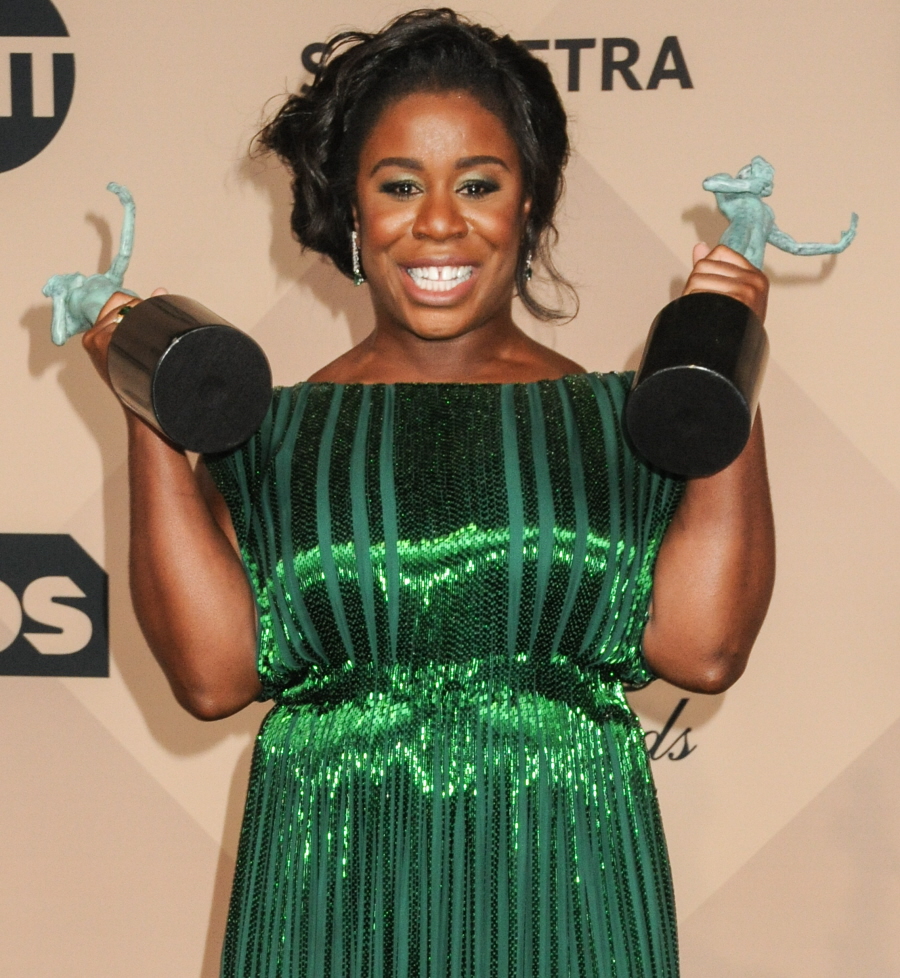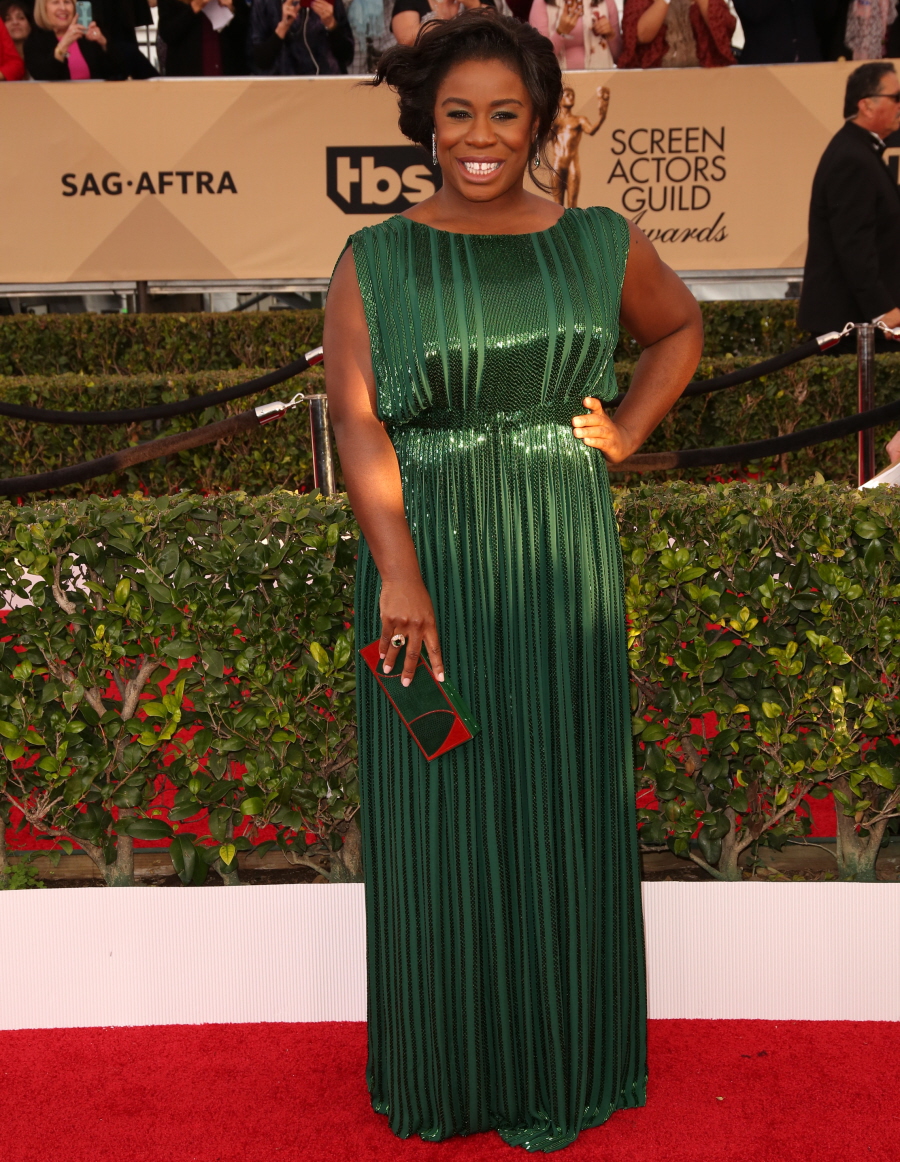 Photos courtesy of WENN, Fame/Flynet.