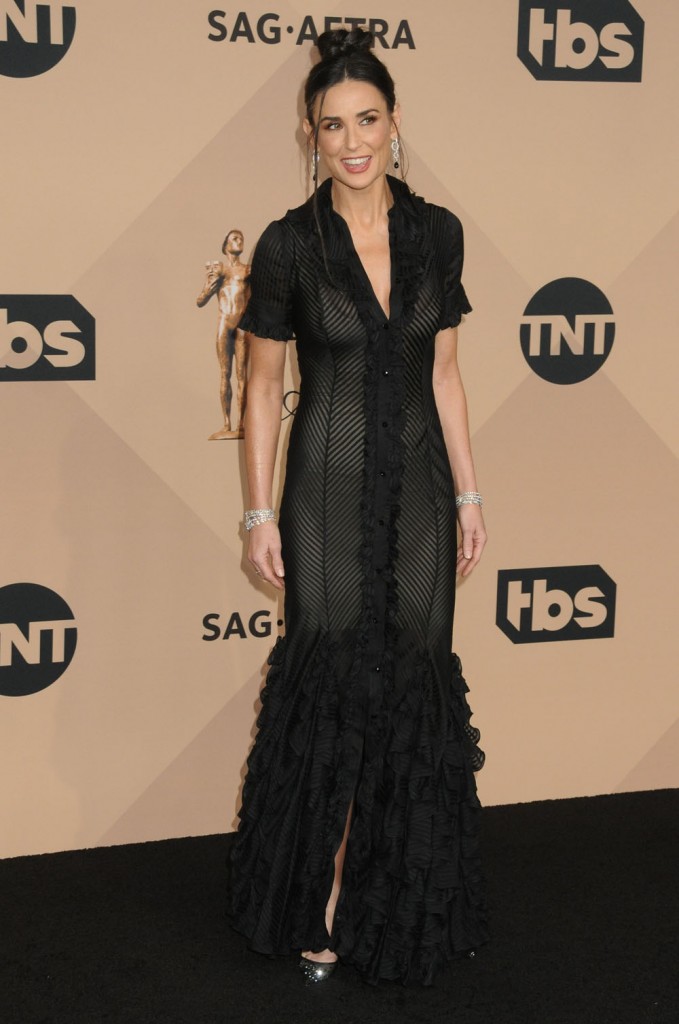 For some reason Demi Moore was the last presenter of the night on Sunday, she presented Best Ensemble in a Drama which went to Spotlight. When she came out on stage I was struck by her hair, she was wearing one of those topknots which is inexplicably popular now along with some loose strands hanging down, and by how gothic her gown was. She was in a full length black gown with stripes and ruffles that looked very 90s. It turns out the dress wasn't that old, it was from 2002 (the Spring 2003 collection), just 13 years ago, but there was definitely something dated about it. Designer Zac Posen noticed Demi in one of his older gowns and posted about it. Apparently Demi just dug the dress out of her closet and People writes that she didn't consult him before wearing it, which you can pretty much surmise based on what he wrote.
I would totally wear this dress, but I have a very 90s sense of style and this isn't a great dress for an awards ceremony. The ruffles at the bottom really kill the look. Still, Demi looks hot albeit rather tweaked. What's going on with her face is it too much filler? It's subtle enough (by Hollywood standards) and she still looks damn good, just filled and pulled.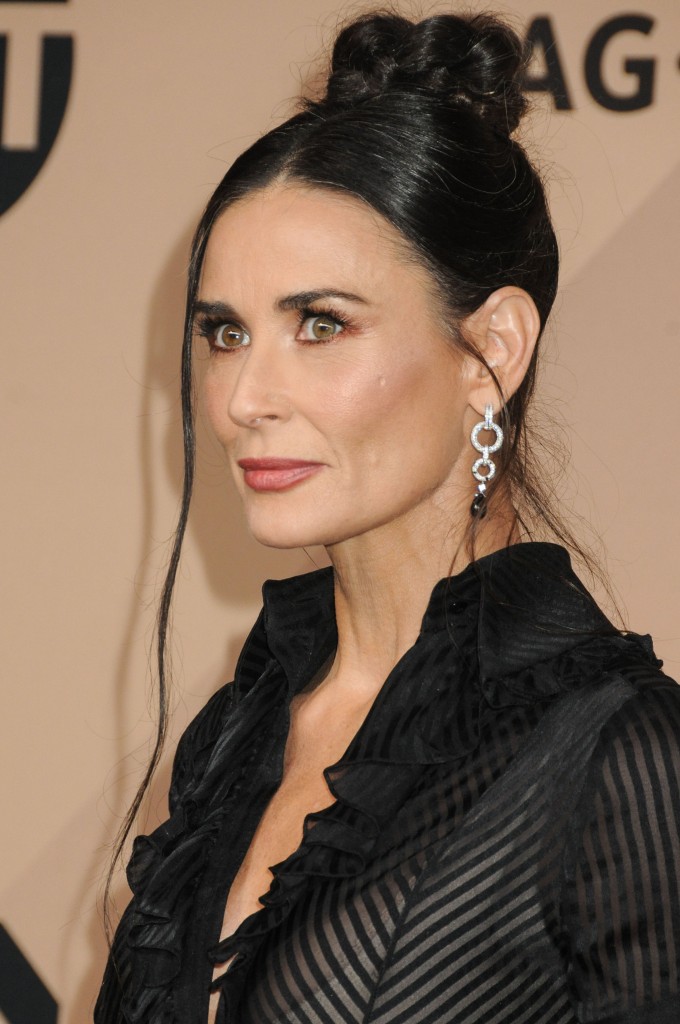 Also, considering her casual style she could have done much worse styling herself for this event.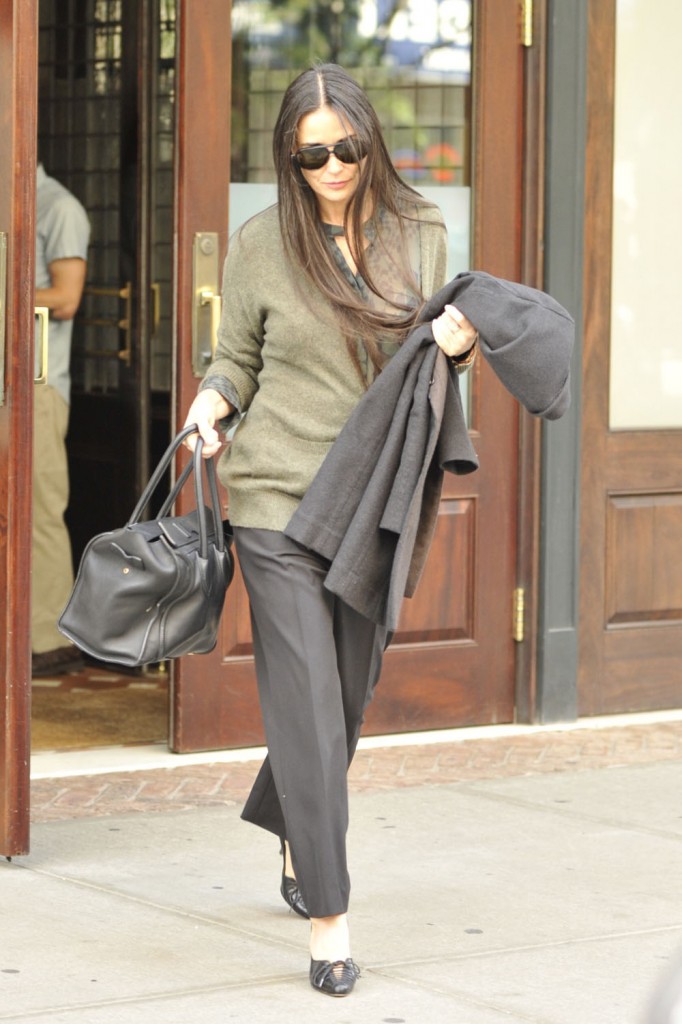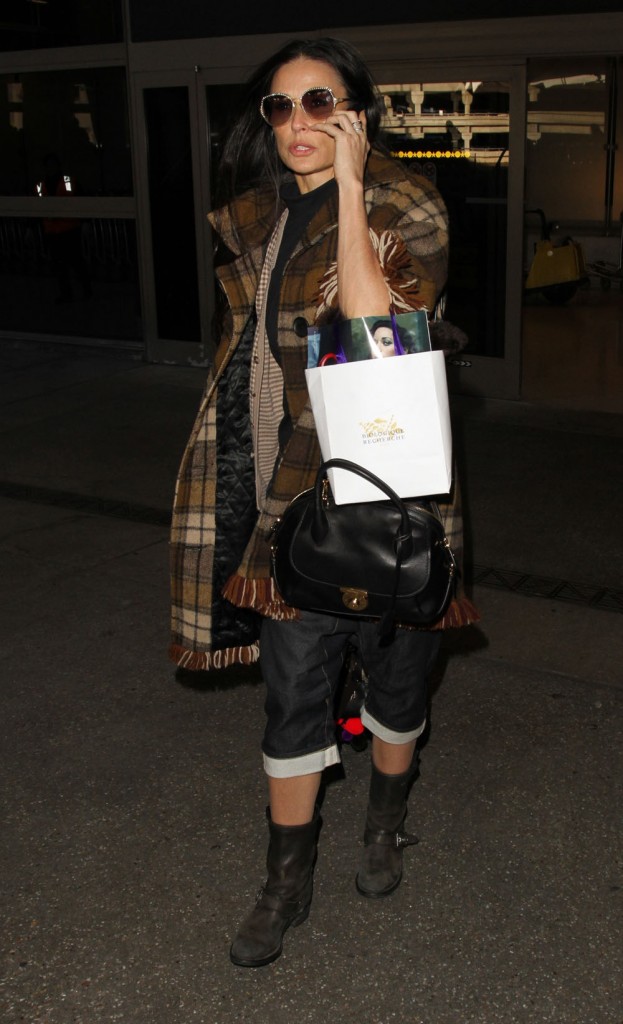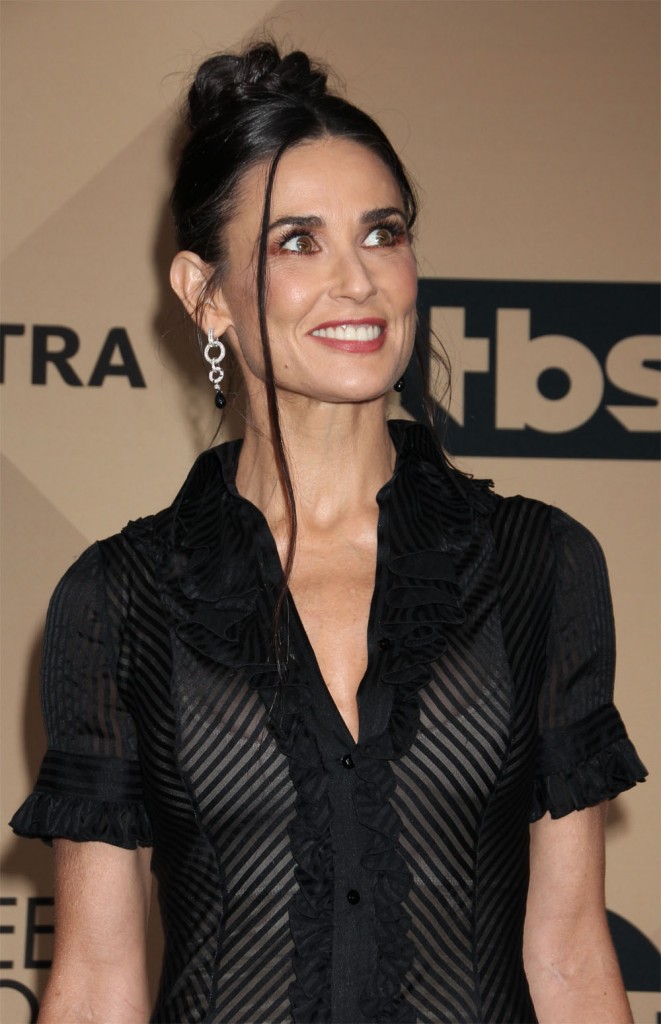 Photo credit: WENN.com