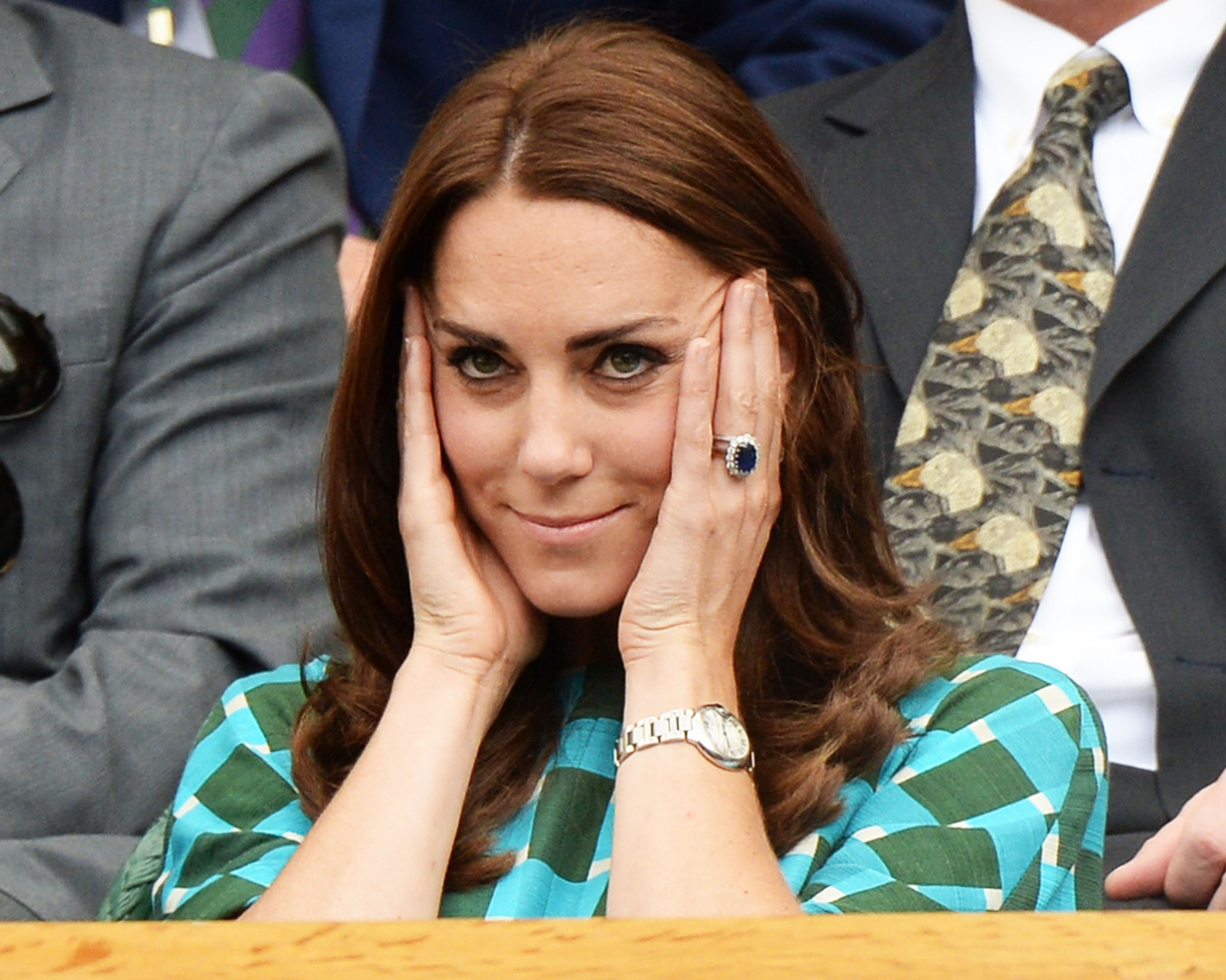 Duchess Kate is a big tennis fan. Last summer, she even took a break from maternity leave to attend Wimbledon. She seems to schedule everything around her love of tennis-watching and tennis-playing, and Prince Charles is likely spending upwards of $100,000 just so William and Kate's new tennis court won't affect their views at Anmer Hall. Whenever anyone asks how Kate spends her time in Norfolk, "tennis" is often the answer. So, we've established that she loves tennis. Which is why the Queen is once again forcing Kate to take on more work, this time tennis-related work. This reminds me so much of Kate going to Christmas lunch at Buckingham Palace and having a new patronage forced upon her suddenly. That's one way the Queen gets Kate to work more: Her Majesty simply isn't giving Kate a choice.
The Duchess of Cambridge is set to take on a prestigious tennis role as The Queen prepares to hand over two of her most high-profile patronages. Kate Middleton will become patron of the All England Lawn Tennis & Croquet Club, which hosts the Wimbledon championships – after Her Majesty enjoyed 64 years in the role. As a lifelong tennis fan, the 34-year-old royal is likely to be thrilled following the move – the latest that suggests the Queen is preparing to cut down her workload ahead of her 90th birthday this year.

According to the Sunday Times, the Duchess's patronage is likely to be officially announced during the tennis championships this summer. Meanwhile, sources suggest Prince Harry, 31, is poised to take over as patron of the Rugby Football Union (RFU) who governs English rugby, a title that the Queen has held for 65 years.

Ahead of her landmark birthday on 21 April, she is thought to be reconsidering the amount of time she devotes to each of the charities and organisations she is involved with. And as part of that change, Buckingham Palace is undergoing something of a reshuffle. As well as the Duchess of Cambridge and Prince Harry, it has been rumoured that Prince William, 33, will take over as patron of the Football Association, while the Countess of Wessex will also share the load with a major new role.

A source told the Sunday Times: 'The Queen is mindful that she does not want organisations with which she is associated to think that when she turns 90, that's it – it's goodbye. That will not be the case at all.'

While Kate is a regular face in the royal box at Wimbledon, the Queen has attended the championships just three times since her first appearance in 1957.
Even though I'm half-joking about the Queen forcing Kate into a heavier work schedule, my guess is that this is one patronage Kate will genuinely enjoy, as the Daily Mail says. Kate has consistently shown genuine interest in sports/anything athletic, especially if it means getting a fresh blowout and sitting and watching a game or match and having that count as "work." So, yes, this position will be a natural for Kate. She might even excel at it. Honestly, I didn't even know the Queen had this patronage – she really doesn't show much of an interest in tennis, and I thought the Duke of Kent or someone else was big on the tennis patronages?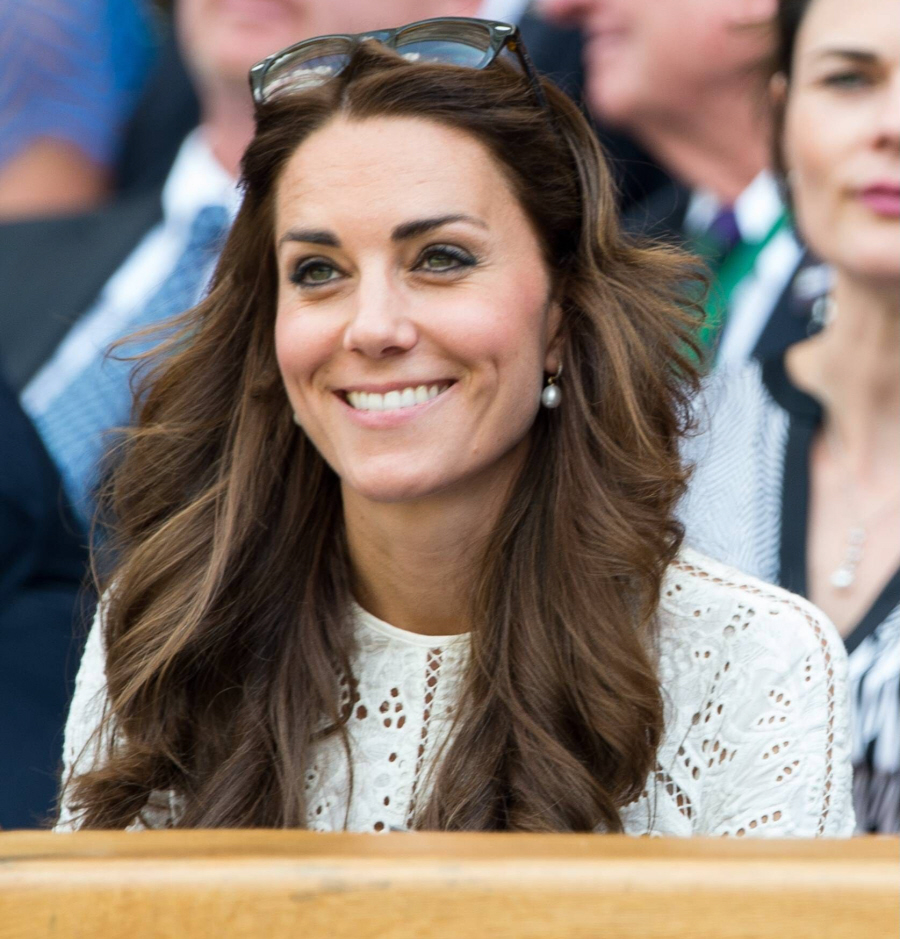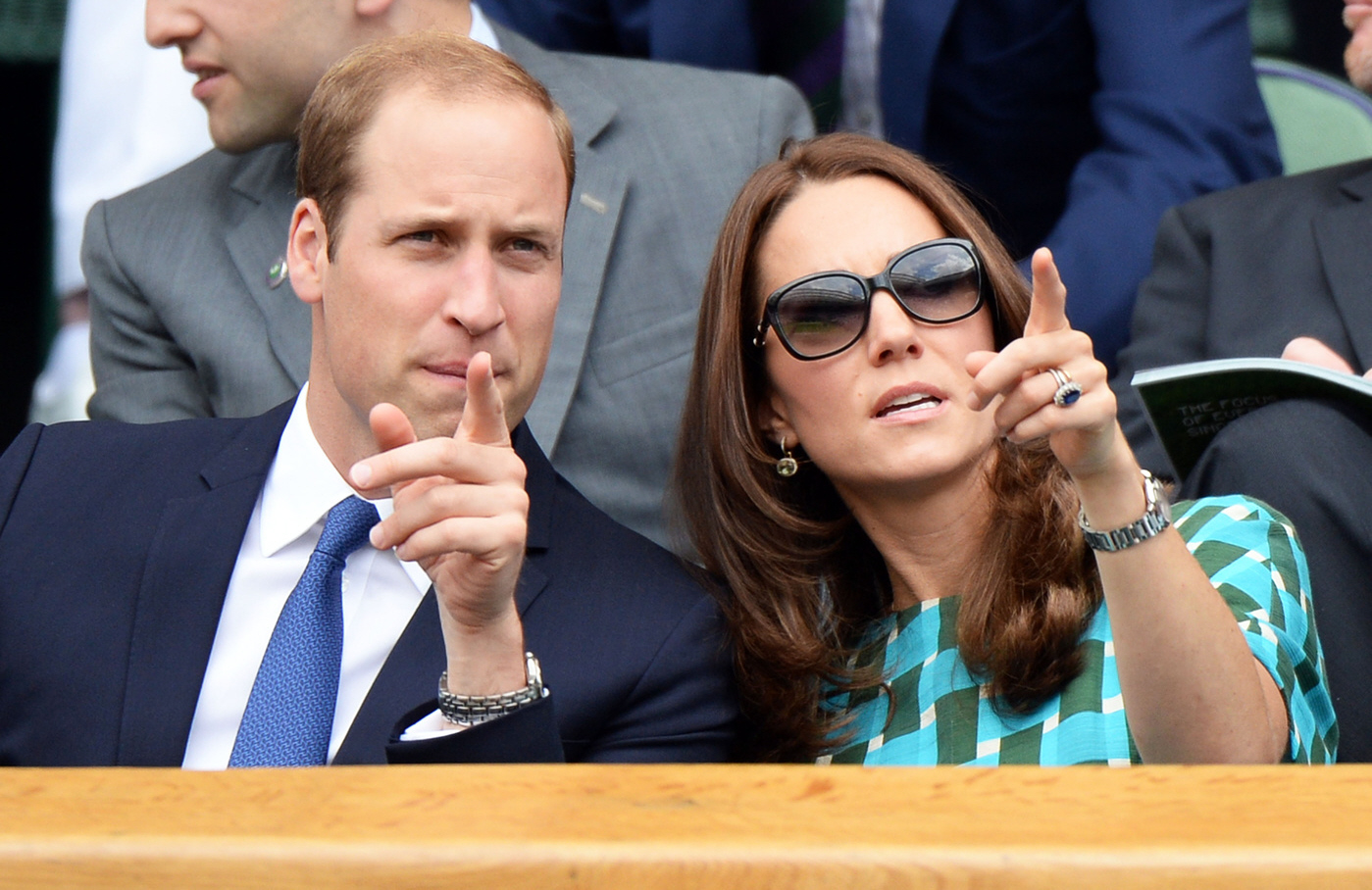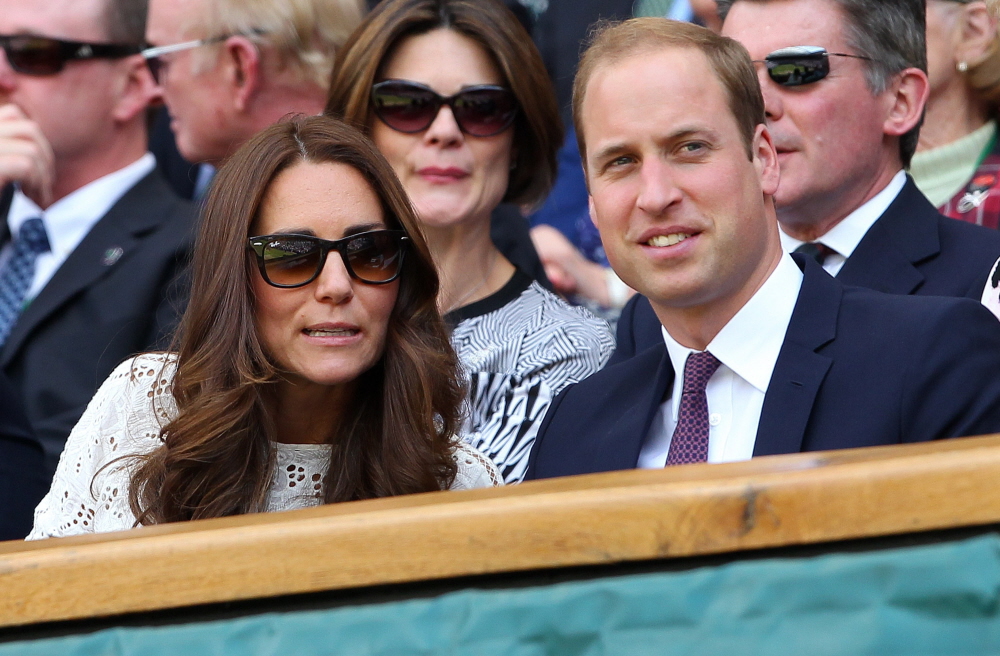 Photos courtesy of WENN, Fame/Flynet, PCN.