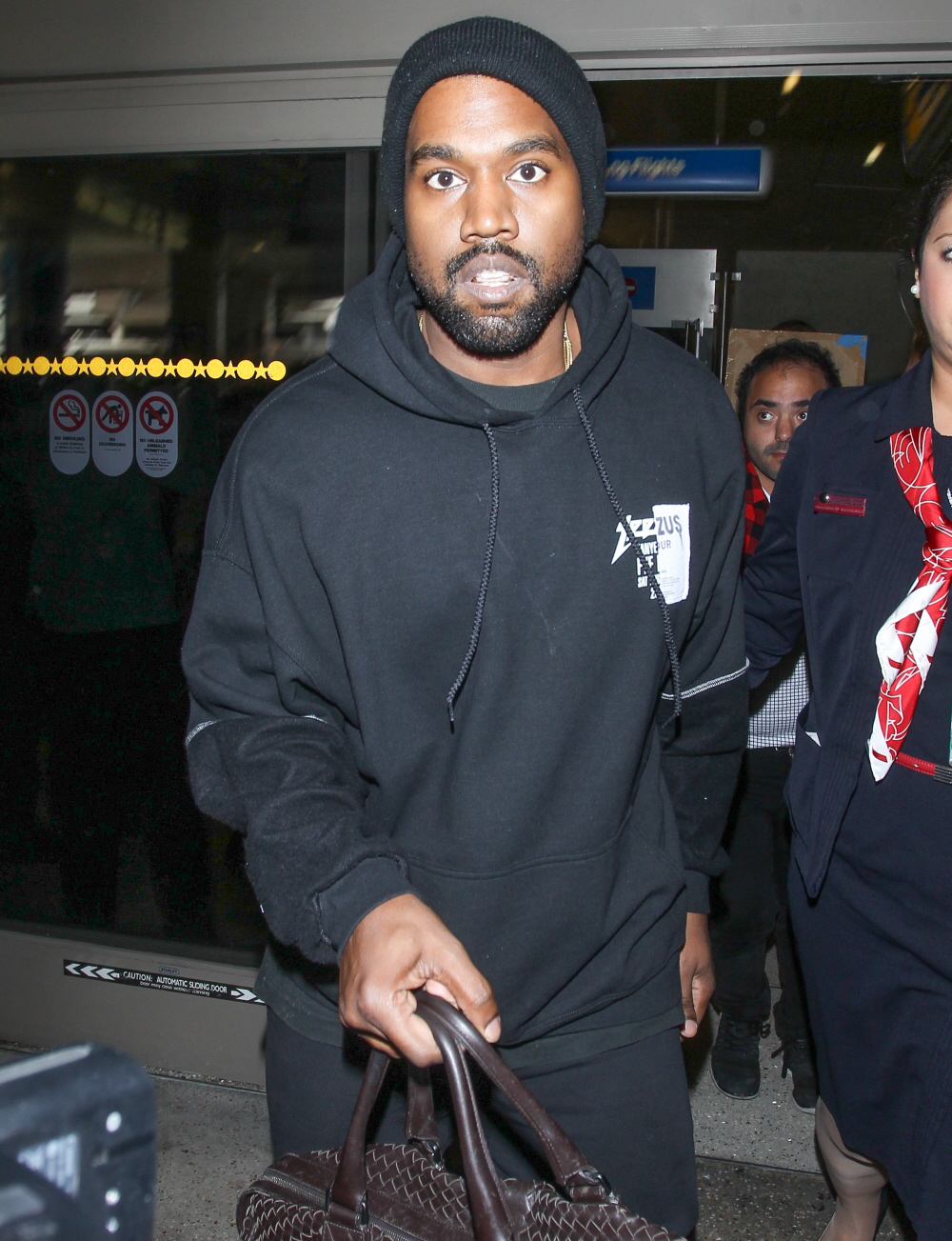 Here are some photos of Kanye West returning to LAX after a few days away. If Kanye seemed a little bit happy to see the cameras, maybe he was. Anything to change the story after a particularly awful week for all things Yeezington. Kanye announced last week that he was switching his album name from Swish to Waves. Wiz Khalifa complained about the name change, and Kanye reacted by throwing a full-fledged Twitter tantrum, attacking Wiz, Wiz's ex Amber Rose and their child, Sebastian. While Wiz didn't say or do much about it, Amber tweeted one of the best comebacks ever, calling out Kanye for missing a particular thing that she used to give him. She also went on media tour, talking sh-t about Kanye. After that, Kanye deleted most of his Twitter rant and 36 hours later, he tweeted that no, he does not like fingers in the booty.
By the time the week was over, it really did feel like Amber had waged a successful counter-assault and Kanye was still reeling from how everything turned out. Or maybe not? I don't know, Kanye might honestly believe that all of this works in his favor. After all, we all know that his album is coming out and that it's called Waves, right? So on some level, it is a win. Of course, most of us are still thinking, "Huh, I wonder if he really does enjoy THAT?"
Further evidence that Kanye knows he overplayed his hand? He took to Twitter over the weekend to offer his version of an apology:
God's dream… Never speak on kids again… all love … all blessings…

— KANYE WEST (@kanyewest) January 30, 2016
This is actually Classic Kanye too – act like a child, be a huge mess in public, then learn some narrow lesson from that mistake. I want to think that Kanye won't attack any child ever again. I'd also like to believe he'll stop saying derogatory sh-t about Amber. But he'll mess up again. And then I'm assuming Amber will tweet some more shade.
Here's a pic of Amber over the weekend. I know she's drinking iced coffee, from the look of it, but wouldn't it have been great if we literally had a photo of Amber sipping tea?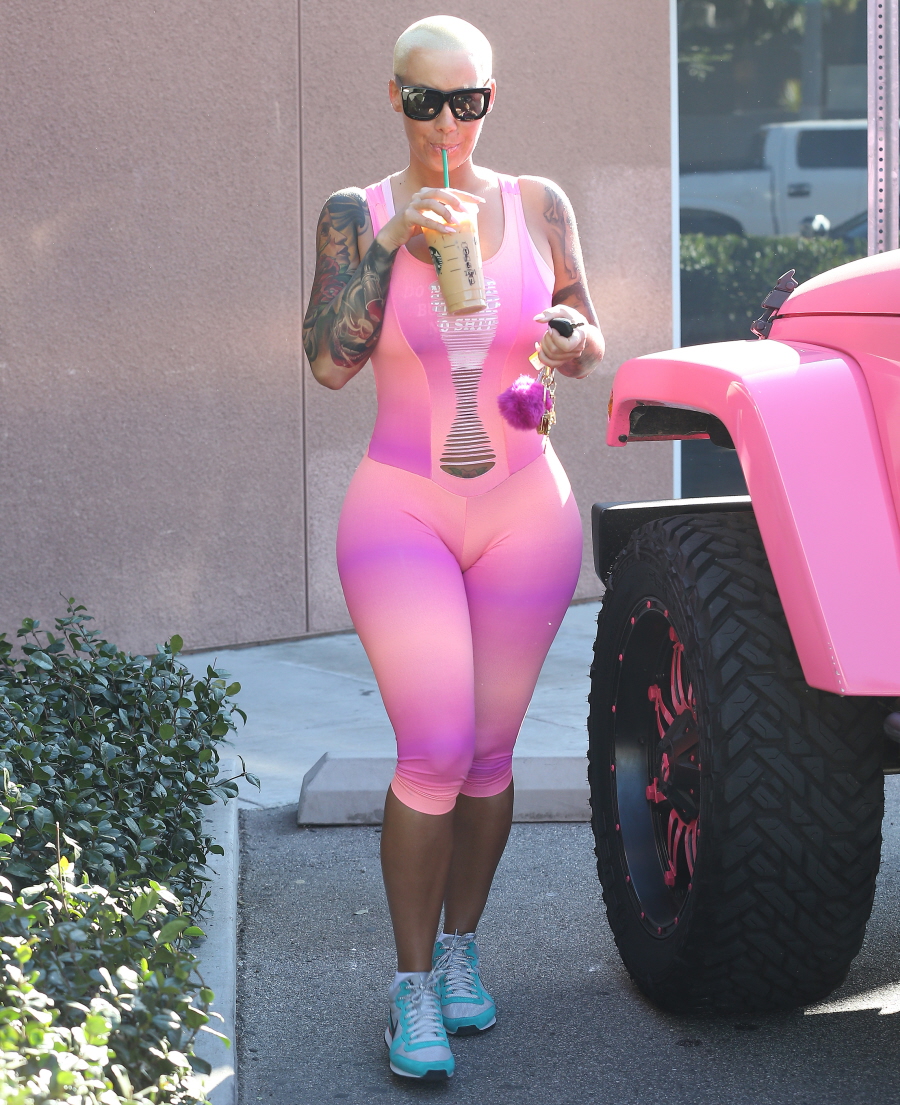 Photos courtesy of Fame/Flynet.