I feel like a creepy old lady whenever I look at photos of Brooklyn Beckham or discuss him in any way. It's not even that I "creep" on him – he's a nice-looking kid, but I have no feelings about him. He's only 16 years old! And I remember when he was a baby. So, basically, whenever I look at photos of Brooklyn, I feel old. This feeling of creepiness and age washed over me when Brooklyn began modeling a few years ago. Now a new feeling is coming on: disgust. At 16, Brooklyn is not content to be a social media star, model and celebrity personality. No, he's now a photographer! A professional photographer. Hired to shoot the latest Burberry campaign, the kind of job Mario Testino would have normally booked. As you can imagine, there's some pushback.
Most teenagers could at most dream of an internship at a fashion house where the biggest task they would be entrusted with would be making the tea. So when Brookyln Beckham, 16, stepped behind the lens this weekend to shoot Burberry's latest ad campaign, it understandably led commentators to question how the teenager managed to land such a prestigious role. Fashion fans and professional photographers alike took to social media to express their unhappiness, claiming 'nepotism' was at play.

Jak BetLoos posted on Twitter, saying: 'It's not what you know, but who you know and it's totally unacceptable.'

Jacqui was of the same mind and commented: 'Yep, I guess names really do sell. Sheer nepotism.'

Dani V agreed saying: 'I love the Beckhams but 16-year-old Brooklyn being the photographer for a major Burberry campaign is peak nepotism.'

Harry Harris commented sarcastically, 'Blimey, life's hard being well-connected.'
A lot of teenagers go through a photography phase where they mess around with cameras and equipment and dark rooms and such. I imagine it's even easier these days to play around with the mechanics of photography, given the prevalence of digital photos, camera-phones and high-quality iPhones. Maybe I'm a purist, but I do think that major fashion labels should just hire real, professional photographers though. It would be one thing to make into a hook, like "everyday people taking high-fashion photos and that's our ad campaign," but this is not that. This is Burberry hiring David Beckham's teenage son to shoot a legitimate ad campaign like this kid is a pro.
Here are some photos of Nepotism Beckham at the Burberry show last month.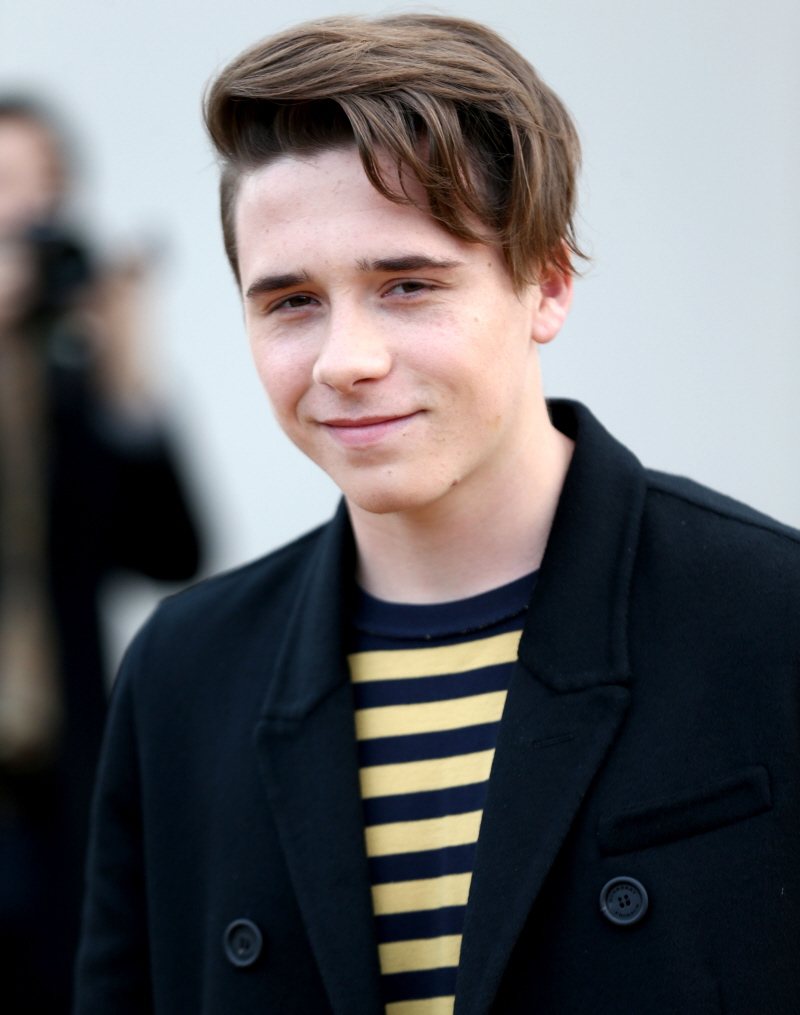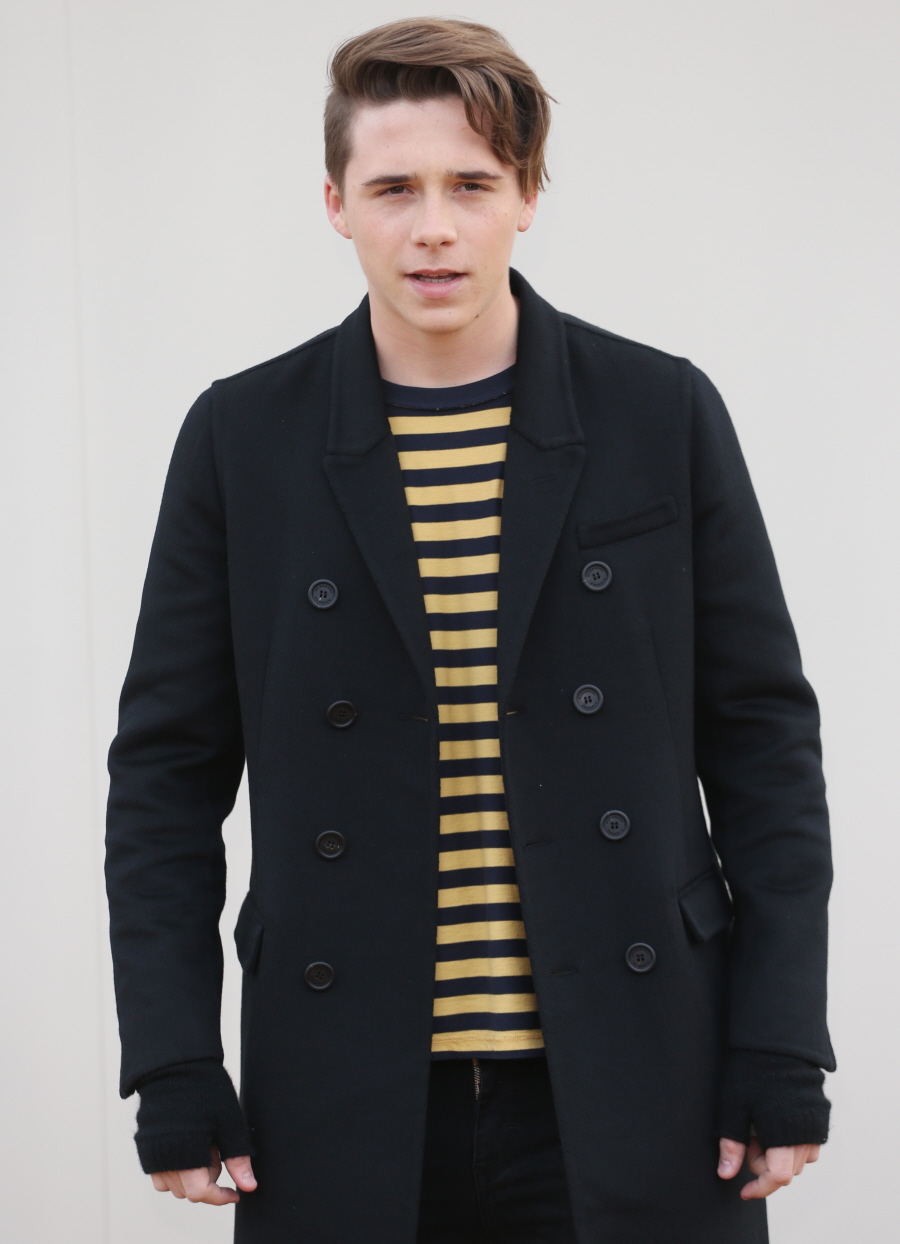 Photos courtesy of WENN, Instagram.