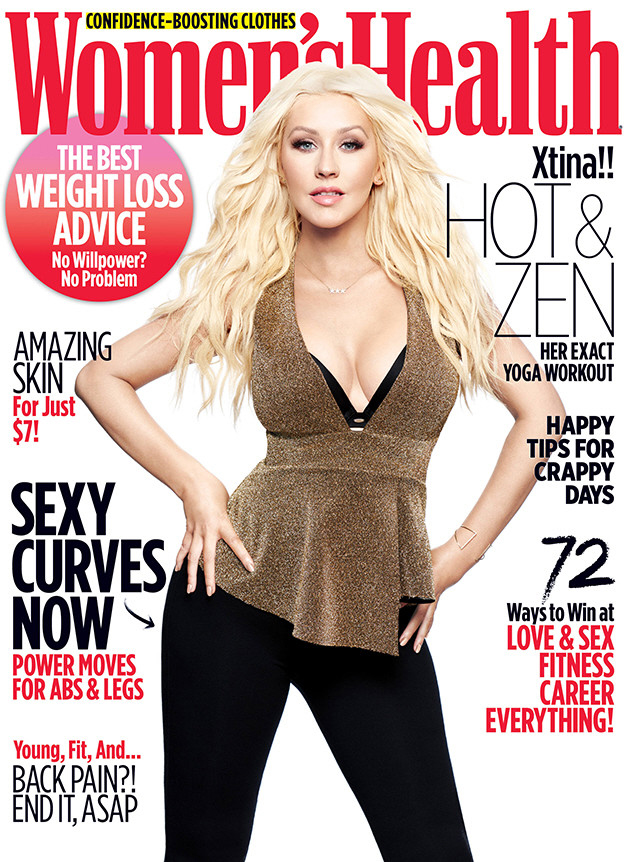 Christina Aguilera spent much of 2015 out of the limelight, possibly getting face work done, possibly getting butt work done. But Christina is launching a comeback of sorts with her triumphant return to The Voice this month. Blake Shelton has been vocal about wanting Gwen Stefani to stay on too, so I'm wondering if Christina's return will really be all that welcome. There's nothing worse than going away for a few years and trying to launch a comeback only to find that very few people actually missed you. Still, I didn't hate Aguilera in this Women's Health cover profile. She comes across as very likable and down-to-earth, two descriptors I never thought I would use in any context with "Christina Aguilera." Some highlights:
Women feel like they have to be all things to all people: "Mothers are constantly expected to be the nurturers, the givers, the providers of a comfortable home. We're expected to be pregnant, have the kids, breastfeed once we have the babies. And we're expected to look amazing after baby, right? Keep our husbands and boyfriends interested—because we're supposed to get back to sexy and keep things exciting in the bedroom. There's such a long list."

Taking care of yourself after having a baby: "Having children is the ultimate joy, and I love my kids, but women have to find time to nurture themselves. If someone has a baby, the first thing I'm like is, 'OK, are you taking care of you?' I would say to any woman: 'Don't be too hard on yourself!' If you're not feeling confident on a certain day, you have to let that go, and own, 'Yeah, I'm not feeling confident today,' and you move on and try to enjoy the best you can. I'm not into deprivation; I'm not into suffering into getting a great body or the body that you want. I'm into enjoying life, being conscious and aware, but also breathing into yourself and owning what you got."

Summer Rain's name was almost Joy: "I swear if I hadn't called her Summer I would've called her Joy because she just lights up a room and she illuminates brightness and happiness."

Yoga has helped her: "It takes time, I think, to build confidence and to grow into feeling comfortable in your own skin. It is what you feel inside and how you can exude it and how you own it, sometimes in front of a camera. It's difficult on days when you don't feel it, but it is things like yoga that has helped me to know how to center myself and how to bring myself into that place of awareness and just being able to breathe into my own body. My whole life, I feel like I've lived many years growing up in this business, from 7-years-old on, and very much a fight-or-flight mode and its things like yoga that brings you outside of that chaotic moment and then draws you inside to connect with what really is meaningful to you and sort of your inner light which then connects with your confidence."

She's not marrying Matt Rutler any time soon: "We discuss it when we're snuggling in bed, but it's a casual conversation."
Lord help me, but I found myself nodding along with this: "I'm not into deprivation; I'm not into suffering into getting a great body or the body that you want. I'm into enjoying life…" Seriously, life's too short to deprive yourself of the good stuff. Shockingly, Christina and I have the same kind of philosophy about dieting. Whoa! Of course, Christina does believe in excess… excess orange makeup and excess booze. But she does sound pretty good here. I hope she is taking better care of herself these days.
Here are some photos of Christina looking particularly orange back in December.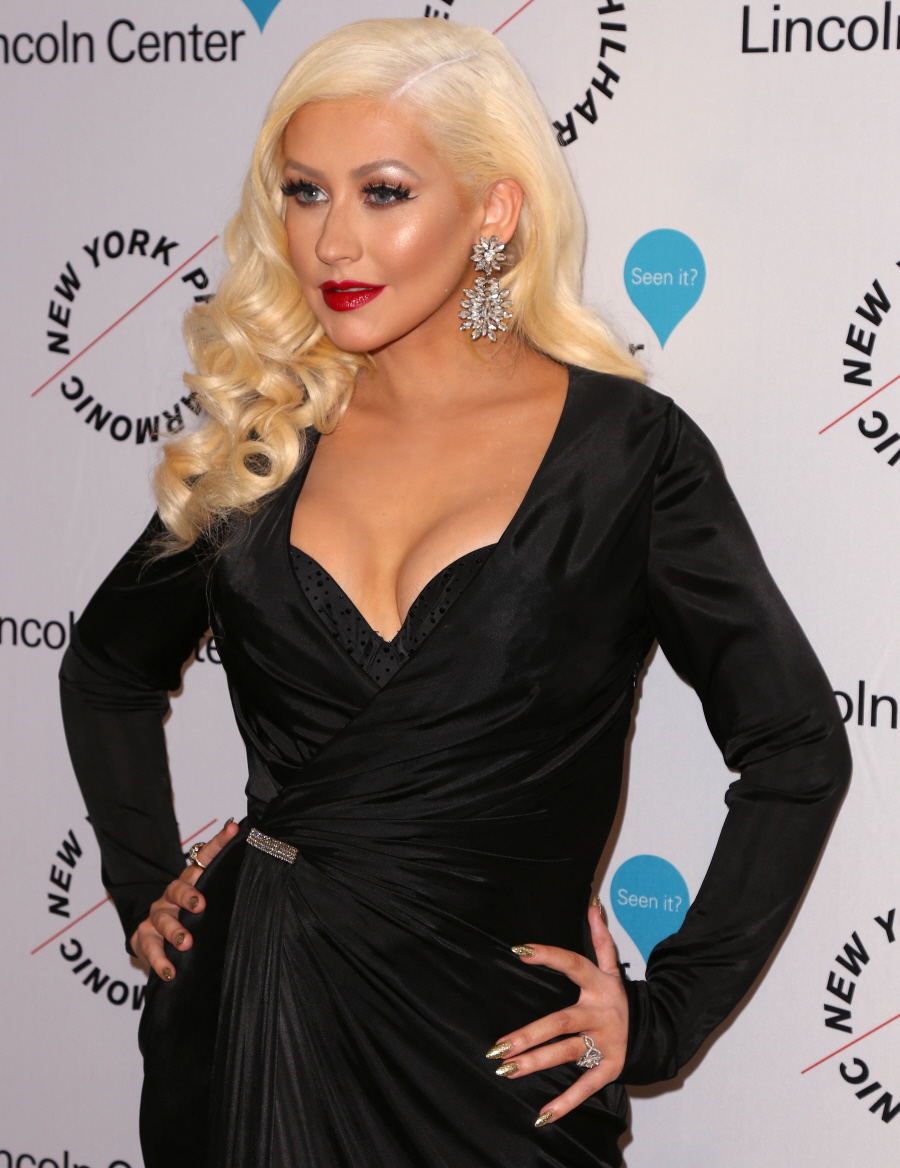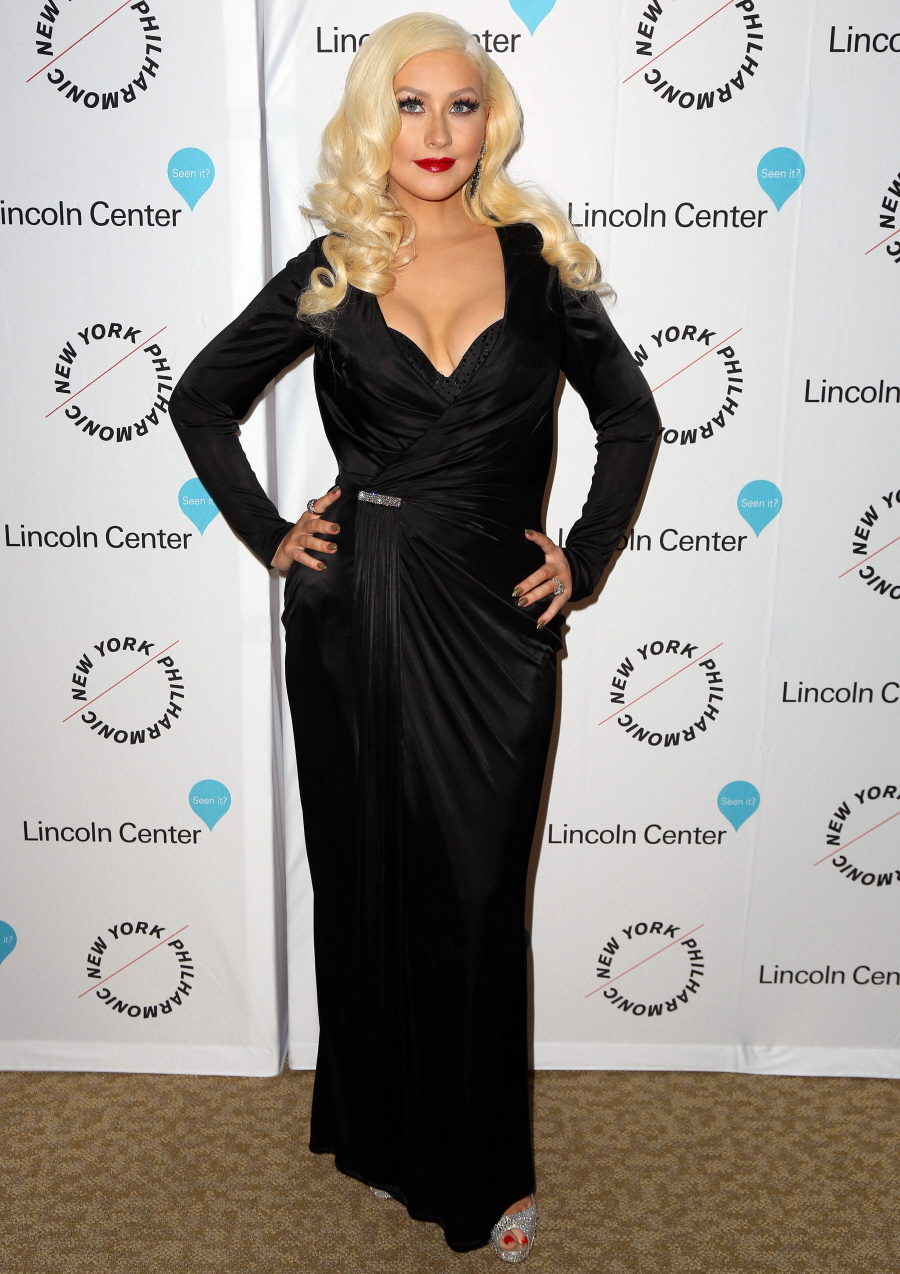 Photos courtesy of Fame/Flynet, Women's Health.