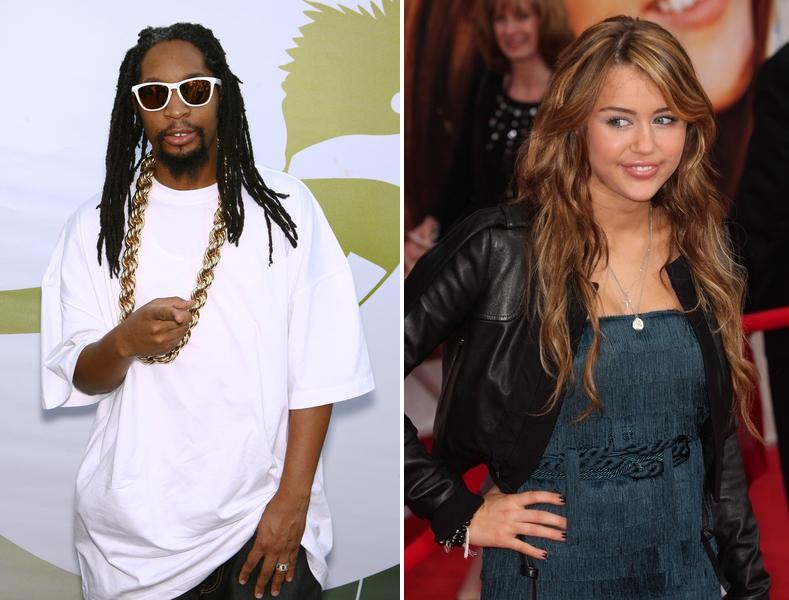 Lil Jon has been getting some unwanted calls from girls in the teenage set. After getting a new phone recently, he realized that the number he had been assigned was Miley Cyrus' old digits. He's been getting texts congratulating him on Miley's Teen Vogue cover, and phone calls from the pop star's friends – who apparently haven't been told that she has a new phone.
The hip-hop star told Access Hollywood on Wednesday that he was "in shock" at getting the teen star's former digits.

"I was basically in shock, like how did that happen?!" he said in a statement. "Especially when I get texts like 'CONGRATULATIONS ON TEEN VOGUE!'"

Lil Jon told Access that Miley's friends have been calling him by mistake, but he's planning on keeping the line.

"I'm gonna keep it cause I don't answer numbers I don't know any way!" he said, adding that he's a fan of the "Hannah Montana" star.

"Yeah, I like Miley! My son likes her show!" he said. "I'll probably run into her at some award show."

The rapper first announced the phone mishap on his Twitter page last week.

"HOW COME I JUS GOT A NEW PHONE NUMBER AND ITS F***** MILEY CIRUS OLD NUMBER!!!" he wrote last Thursday. "STOP CALLIN ME LIL DAMN GIRLS!!!! TRUE STORY!! NO BS!!"
[From Access Hollywood]
This number may be the one that was hacked last year, resulting in the release of racy photos of Miley in the shower. The hacker has been identified by the FBI as a 19-year-old boy from Tennessee. People who knew the guy say that it was an "over-obsession" and that he didn't think he would get caught. He had also hacked into Chris Brown's number as well as Rihanna's and Pete Wentz's.
"He felt like he had the power and nothing could happen to him," she says. Slanchik's mother who also knew Holly agrees. "I really do think it was an over-obssession," she says.

Holly had been living in Tennessee with his older sister. Friends say he often bragged about how he had obtained personal photos of Cyrus and information about the teen queen. He also reportedly hacked into the accounts of several other celebrities including Rihanna, Pete Wentz, Chris Brown and more.

In October, the FBI raided Holly's Nashville-area apartment after he apparently broke into Cyrus' account, found photos of the tween queen in her underwear and then published them online. [....]

In addition to posting her intimate photos, Holly is believed to have also obtained Cyrus' cell phone number. Slanchik recalls one night when, during a party at a friend's house, he called Cyrus on speaker phone from his cell. "Apparently he had called before because all she said was I don't want to talk to you, leave me alone and she hung up," says Slanchik. "So apparently he had called her before and she had stored that number."
[From OK!]
This guy is a nutjob, and I hope he gets put away. This doesn't sound like one of those situations where he was hacking just for the pleasure of hacking. He was much more interested in actually obtaining the photos and then selling them.
If Miley and Lil Jon really do have the same number, hopefully Lil Jon's phone won't get hacked into as well. Though I can't imagine anything in there will be quite as scandalous as the pictures on Miley's phone, but it's a huge hassle to have to switch numbers. That's probably why Miley didn't get rid of it as soon as the situation happened, and the hacker had the opportunity to call her at least twice. Lil Jon seems to be taking it all in stride though, and isn't throwing a fit about it. He seems to find it more amusing than anything else. It's a one in a million chance, though, that two celebrities would end up getting the same infamous phone number.