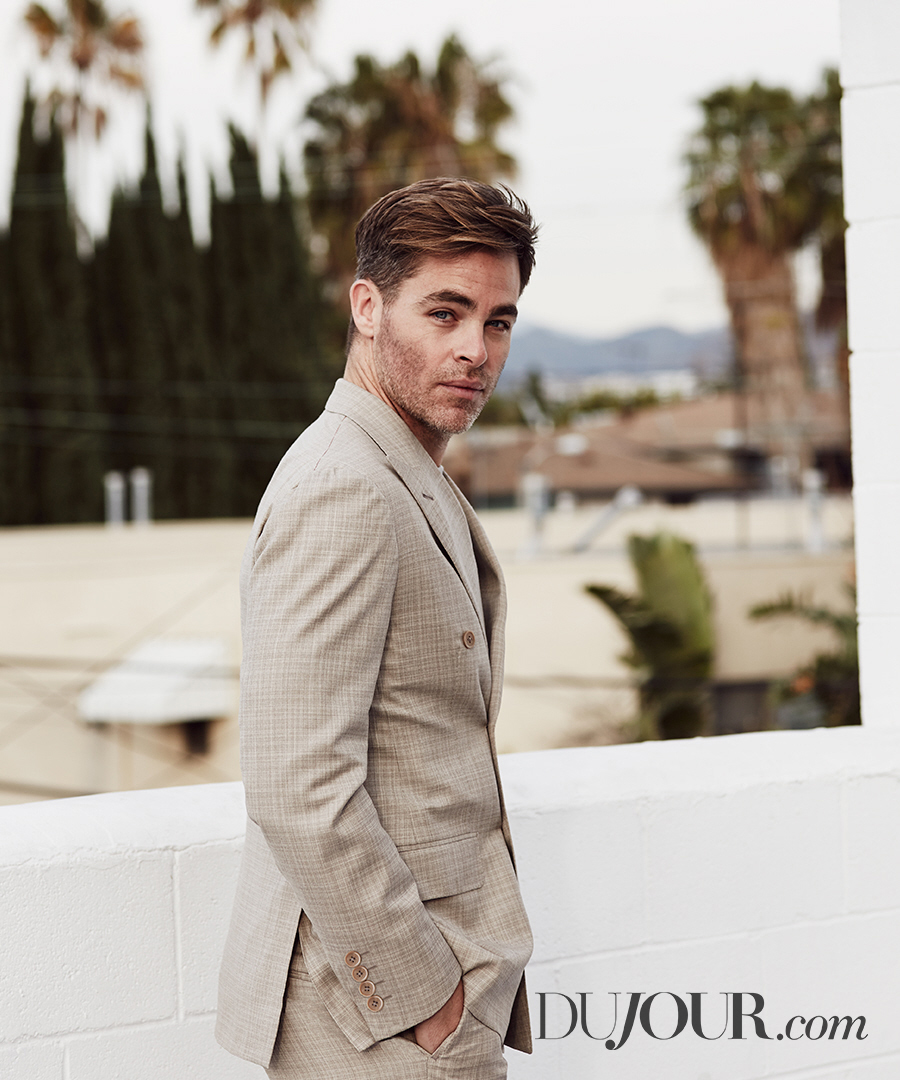 Chris Pine has an excellent feature in the new issue of DuJour Magazine. This piece is to promote The Finest Hours, the true story of a Coast Guard rescue in the 1960s 1950s. The film already opened to a lukewarm box office, probably because… well, Pine really can't open a movie. I'm being harsh, I know, especially considering that I like him and want him to succeed. But he's like a character actor passing as a leading man. Anyway, Pine has been on a great feminism kick since he signed on to play Wonder Woman's love interest/damsel in distress Steve Trevor. You can read the DuJour piece here. Some highlights:
He loves a good wiglet & a good comedy: "Anytime I get offered a chance to wear a wig, I will do it. I really love doing comedy. It's just not a bad way to spend the day."

On the true story of 'The Finest Hours': "If the Coast Guard crew was tasked with doing the same mission the next night and the night after that, they would have done it. That's their job, but they don't have their names engraved in stone and they don't take a selfie of the moment. I think that it moves us as artists to remind and re-remind our community that being selfless is something that should be done because it's the right and good and human thing to do."

What 'Wonder Woman' has meant to him: "Action is so synonymous with violence and revenge and eye-for-an-eye; the masculine footprint in the world is so violent and obviously it hasn't really gotten us anywhere. A woman at the forefront naturally leads with this compassion, and [is about] giving life instead of taking life. To have a strong woman who represents those qualities, I think we can start injecting this world with a little bit more of the ideology of compassion, love and positive moral strength rather than something destructive."

The Star Trek world: "It's gotten so much better and so much easier. This family we built has gotten tighter, stronger and stranger; we fight more and we make up more. It's a great marriage—we understand each other and what we all do best… And now that J.J. Abrams has left, the kids have taken over the asylum."

What's next for him: "When I was a younger actor, I meditated and marinated over the effect on the long-term and the short-term, the this and the that. I thought myself out of so many things I could have done. Now, if a couple of things pop to me, if my internal speedometer is going in that direction, then I say yeah. Let's rock 'n' roll."
I'm actually not a fan of this kind of thinking: "A woman at the forefront naturally leads with this compassion." Not necessarily, you know? Some women lead with compassion, some don't. Just like men – some men are compassionate, some aren't. I know Pine's heart is in the right place and he seems to really enjoy working on the Wonder Woman movie, but that bugged me. Still, if Pine is all about more female-driven films, then yay, at least one Hollywood Chris feels that way.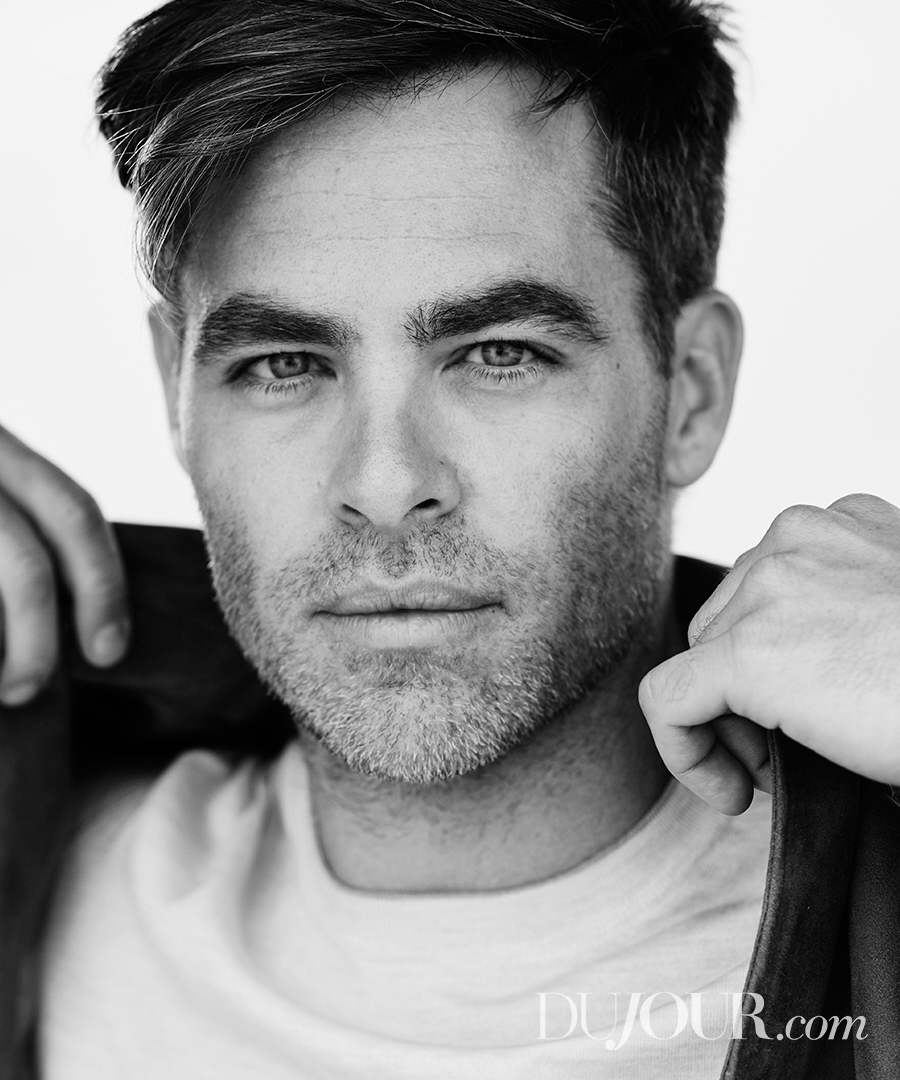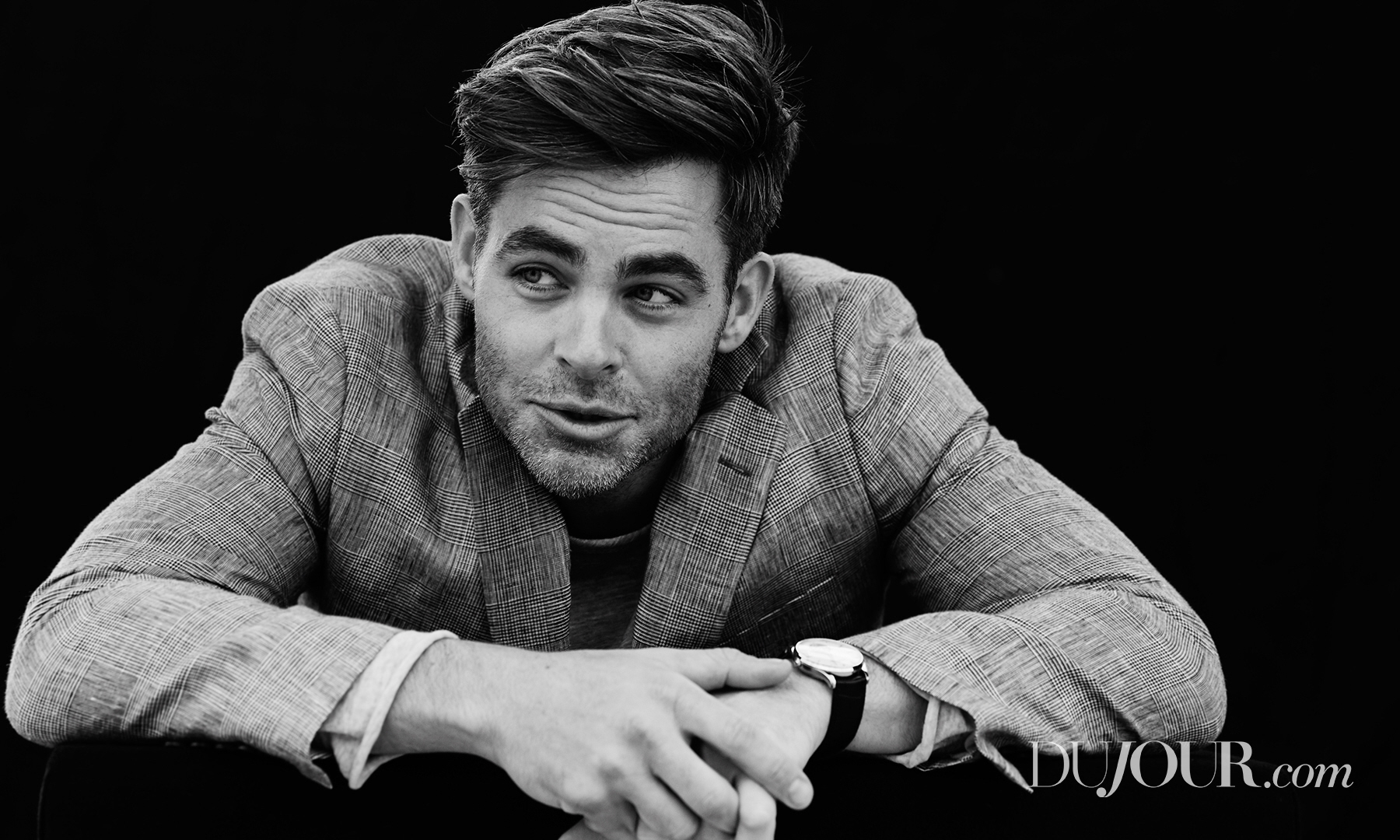 Photos courtesy of DuJour.