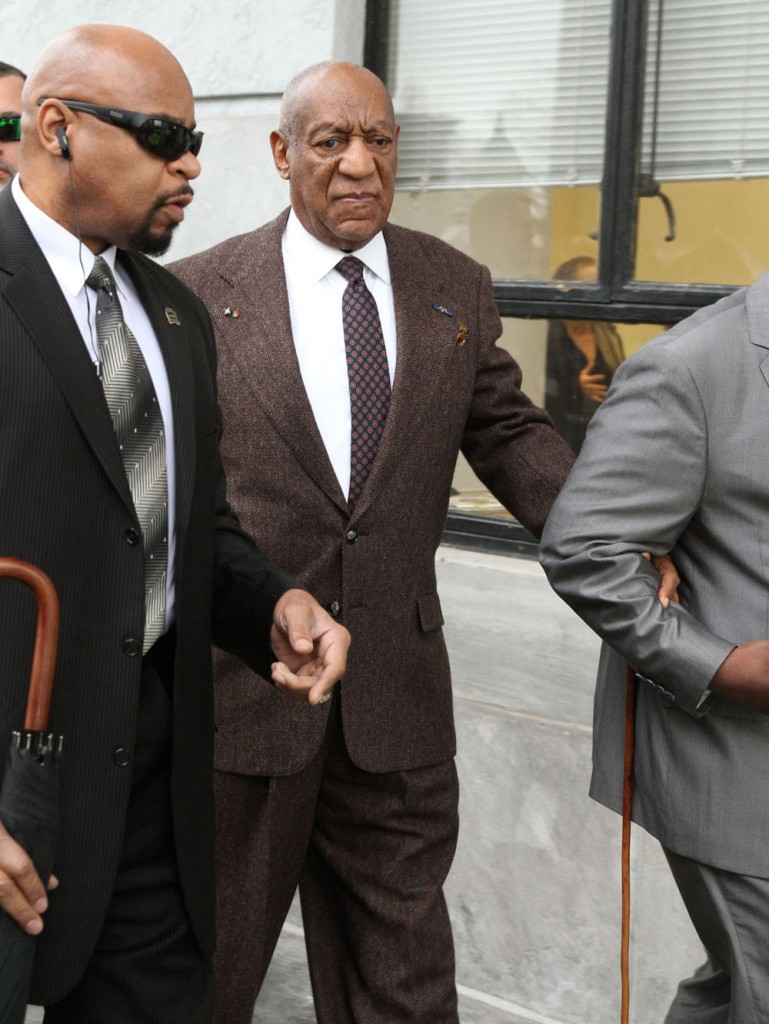 Earlier this week Bill Cosby appeared in court in Norristown, PA to face charges on a 2004 sexual assault on the former director of the Temple University women's basketball team. Andrea Constand accused Bill Cosby of sexually assaulting her at his home in 2004. She went to the police in 2005, consulting a civil attorney first. The former DA, Bruce Castor, testified that he had reached an oral agreement with Cosby's lawyers not to prosecute him for that crime. Castor explained that he believed Constand "was inappropriately touched by Mr. Cosby" and that he wanted justice for her, but he made the decision at the time to support her civil suit, which ended in 2006 with an undisclosed settlement. Cosby therefore was unable to plead the fifth in the civil case and gave statements incriminating himself. Cosby's lawyers argued that the original deal was valid however the prosecution maintained that DAs have no authority to grant immunity without a sign off from a judge. The good news is that judge sided with the prosecutors and the case against Cosby will move forward, for now. It's worth noting that there are still preliminary hearings pending in which the case can get thrown out before going to trial, but this is a step forward.
The sexual assault case in Pennsylvania against Bill Cosby will go forward, a judge in Montgomery County ruled Wednesday.

Cosby's lawyers had argued for two days during a pretrial hearing that a criminal case had been barred by a promise made in 2005 by then-District Attorney Bruce Castor never to prosecute the renowned entertainer.

The judge on Wednesday ruled "there was no basis to grant the relief requested" by Cosby.

A spokesman for Cosby's legal team, Andrew Wyatt, told CNN his attorneys would appeal the judge's determination. "The decision reached by the court was wrong," he said.

Judge Steven O'Neill also ruled that prosecutor, newly elected District Attorney Kevin Steele, could stay on the case.

The case, in which former Temple University employee Andrea Constand accuses the TV star of assaulting her in his home in 2004, will go forward.

Cosby, who has not entered a plea, was charged December 30 with aggravated indecent assault against Constand, who went to authorities in 2005.

Bruce Castor, the Montgomery County district attorney at the time, did not file sexual assault charges against Cosby, citing "insufficient credible and admissible evidence."

Cosby was charged in the case in December, 11 years after the state initially declined to prosecute.

In addition to denying the allegations, Cosby argues he's being improperly prosecuted based on testimony he gave during a civil suit — testimony his defense says was given only because the state closed the criminal case in 2005.

But the district attorney's office reopened the investigation based on "new evidence" that emerged from the unsealing of Cosby's deposition in Constand's civil suit.

Before court ended Wednesday, the judge scheduled a preliminary hearing on March 8.
Maybe this case will get thrown out on a technicality, maybe Cosby won't ever face criminal charges for the dozens if not hundreds of women he assaulted. I hope that's not the case, I hope it continues to proceed and that Cosby is sent to jail for the rest of his life. Whatever happens, the world knows the truth about what a predator he is and how he routinely violated women, hiding behind his celebrity and image to escape prosecution until the end of his life.
Look at how happy Cosby was arriving at the courthouse. He didn't expect yesterday's verdict. He tried to play elderly in other photos but he was laughing at some points.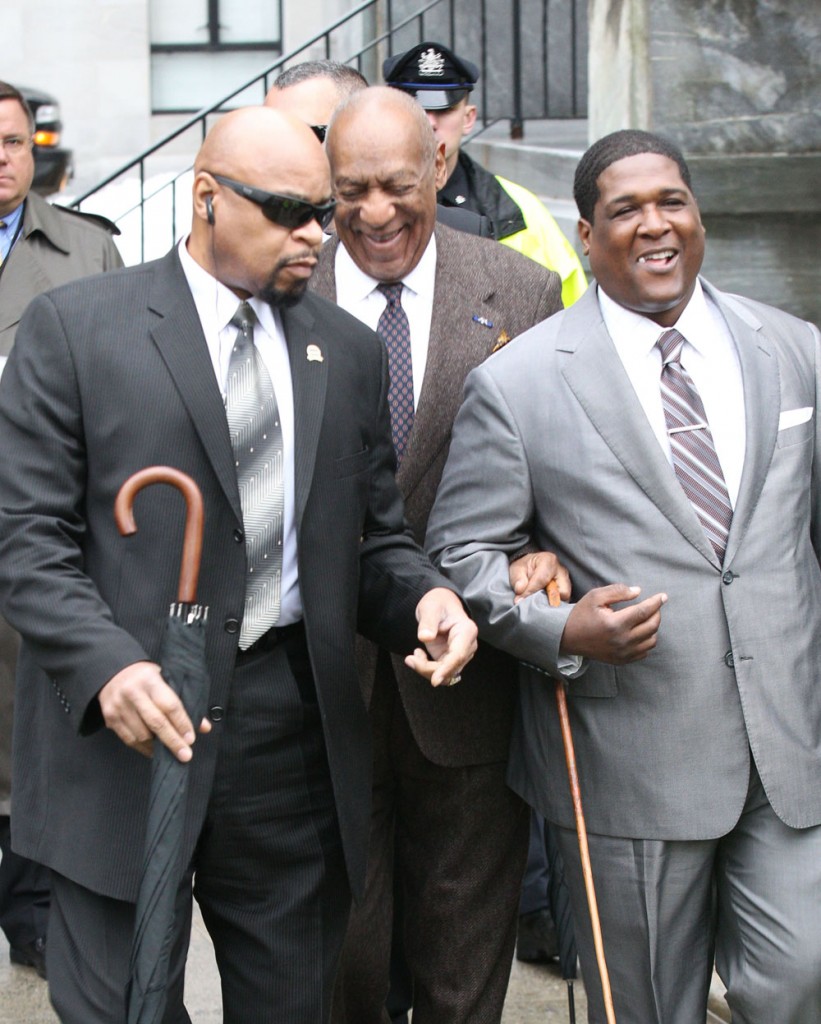 This is how he looked leaving, all frail and needing help walking again. Predictable.