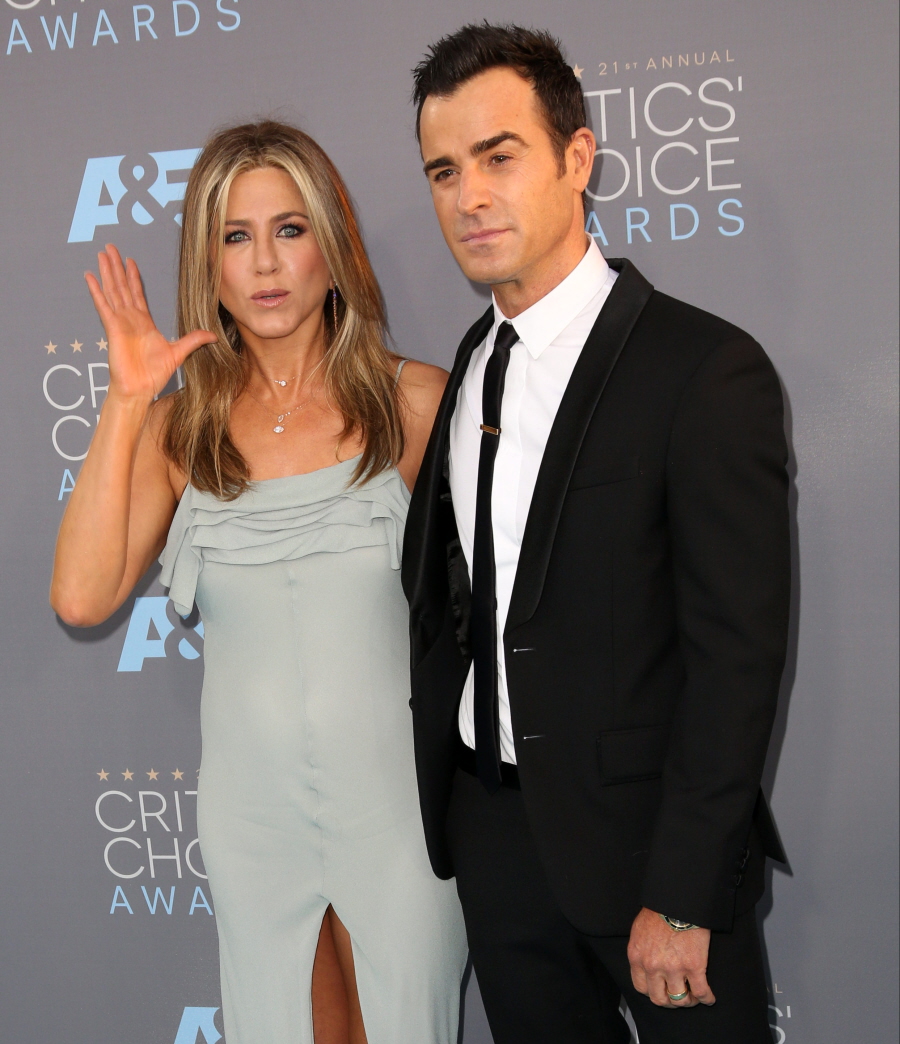 Finally, we're getting some decent interviews from Justin Theroux. I've been waiting for this for weeks! Justin cowrote Zoolander 2 and he's also playing a supporting role. He's been traveling through Europe promoting the film for weeks, but there was not an abundance of quotes from Justin. Until now! Justin chatted with Loaded Magazine and the Telegraph this week, and the quotes are decent-to-intriguing. First, I'll give you the Telegraph's description of his appearance: "A handsome, wiry figure, dressed in black and wearing more gold and leather hardware than 50 Cent, he stands – smiling and jangling…" Gold, leather and black. But what about the JORTS? Some highlights from the assorted interviews:
His marriage to Jennifer Aniston: "It's a laugh a minute. When we get on a run, it's pretty fun. There's been a couple of times when she has brought me to my knees laughing and me her. Literally, there was one time and she did something so funny and I was literally on my knees. So yeah, it's a fun house."

Stupid, confident people: "I've always found it funny in life when you meet people who are incredibly stupid and incredibly confident at the same time. Actually, there is nothing funnier. I mean, Donald Trump is a perfect example: he's essentially a seven-year-old on a podium. And that's very entertaining to watch – although hopefully the joke will wear off before things get too serious, because I wouldn't want him running things. But certainly many of the people in and around the fashion world are some of the funniest – and they're not that dissimilar to Hollywood people, or any other industry that takes place in front of a lens."

He was the redheaded stepchild of his academic, intellectual family: "I never felt bright. I was always conscious that Louis, who I love and adore, was riotously funny along with his father, Paul. But I was sort of the red-headed stepchild. Louis and Marcel would sit around reading Chaucer at a young age and Louis tells this story of looking up at one point to see me eating a styrofoam cup."

He has dyslexia and ADHD. "I had this chronic hyperactivity and an inability to focus, so I was forever being moved to another class, with a much smaller group of children – some of them about 18. If I was asked to read a paragraph this white wall would go up in my head. Still now, I read very slowly and can rarely work out a tip."

Turning down projects: "I was happy to be mainstream but I had to be interested in what I was doing, so I either turned down or didn't go to a lot of the auditions for night-time soaps I was being offered. And thank God, in retrospect, because often the people who ended up playing those parts skyrocketed and found it difficult ever to do anything different, whereas I was always conscious that I wanted choices and options. Because when you're young there's often only one option, a s— sandwich, and you're starving hungry."

On fame: "If you chase fame, you make bad choices. Being famous isn't interesting." Because of the accompanying silliness? "Yes," he nods. "And the frustration. Because then you get into this quid pro quo with the public: they'll always say, 'Well you wanted this,' and I think, 'No I didn't.' And by the way, I never saw people chasing John Updike down the street and wanting selfies."

The skull on his desk: "I have a skull on my desk which I like to look at. Rather than it being macabre or dark, I see it as a very optimistic thing in that seize-the-day way. And I am actually really optimistic about life. Because although I've always been pretty happy, right now I'm happier than I've ever been."
[From The Telegraph & Daily Mail]
When Justin and Jennifer first got together, I remember some people wondering aloud what he saw in her, considering his highbrow, intellectual family. The fact that Justin considers himself to be the "redheaded stepchild" of his family gives me a clearer picture. But I'm still not buying that Justin didn't just reach a point in his life/career when he decided to just give in and start playing the fame game. Everything about his courtship, engagement and marriage to Jennifer was so press-friendly, and being with Aniston has opened significant doors for him. So, I don't believe "If you chase fame, you make bad choices." He chased fame and found a wife and a new career.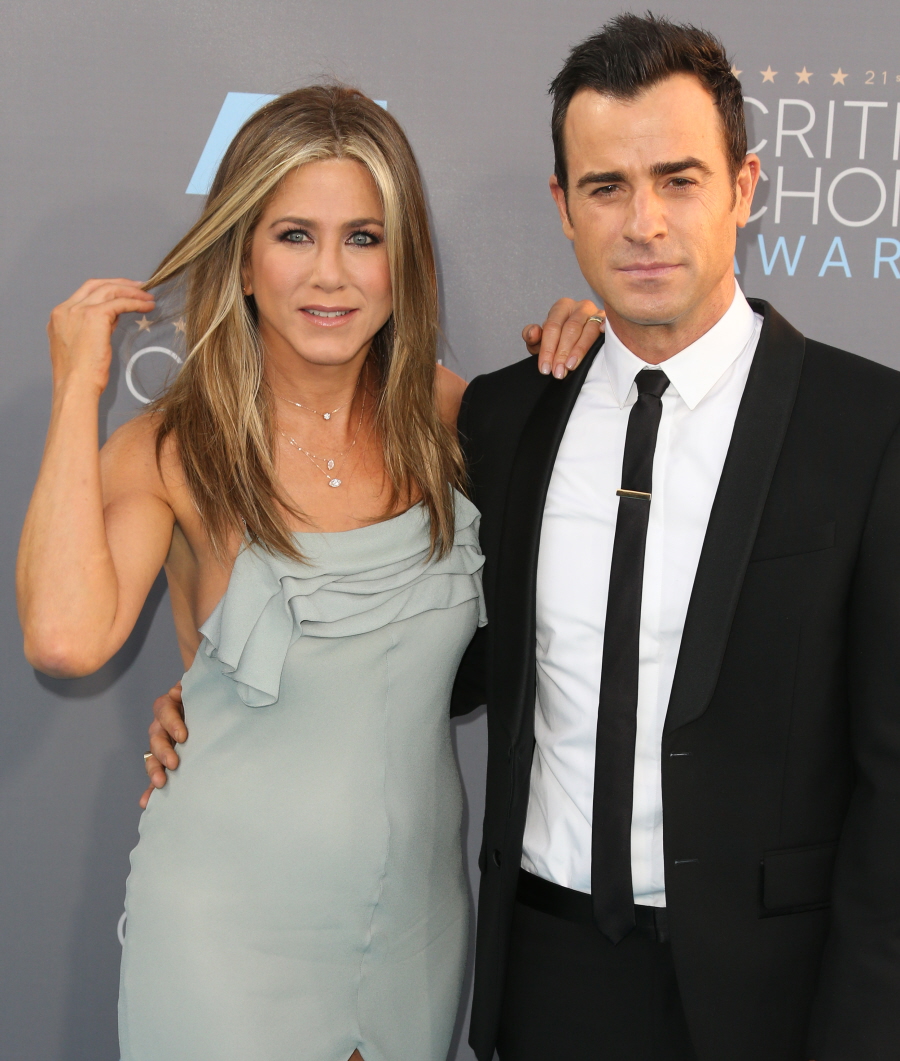 Photos courtesy of WENN.