Melanie Griffith went through a divorce in 2014 with Antonio Banderas, her husband of 18 years, which wasn't finalized for over a year. It then took an additional four months to work out the financial details. So she was dealing with her divorce for well over a year, and she's also been married three other times. Griffith was married to Steven Bauer (Avi on Ray Donovan) from 1982 to 1987 and has a 30 year-old son with him. (The last we heard, Bauer, 59, was dating an 18 year-old.) She was also married to Don Johnson both before and after Bauer, and they have daughter Dakota.
Melanie has a lot of experience with marriage, having been married four times to three different guys, and judging by her latest comments she wouldn't recommend it to anyone. At the premiere of Dakota's film How to Be Single, which Melanie attended along with her ex, Dakota's dad Don Johnson, US Weekly asked Melanie for her advice to women about being single.
[Melanie Griffith] was asked for her best piece of advice for women about how to be single. Her answer: "Don't get married!"

"There's no need," explained the actress, who was photographed at the premiere with ex-husband Don Johnson, 66, and their daughter, Dakota, 26.

"You don't need to get married to have a child anymore," the Working Girl star explained. "It's not like there's a stigma on a child, and getting married, you either go through the whole bulls–t of a prenuptial, or if you want to get divorced and you don't have a prenuptial, then you wish you had a prenuptial."

"So why not enjoy the person and have a good time and do whatever — live together, don't live together — but marriage seems archaic to me," she added.
US also reports that Melanie vowed never to get married again. I agree with her in theory, but in practice many women need the legal protections that go along with marriage. So many people need to marry their partners for more practical reasons, and that's why marriage equality is important. In an ideal world, we wouldn't need to get married to get health insurance or to be able to visit our partners in the hospital, but that's how it works now unfortunately.
It's nice that Melanie and her ex partners like Don Johnson and Antonio Banderas still are friendly when it comes to supporting their kids. I don't think she has that kind of relationship with Bauer, but the guy is a mess.
In the photo below that's Dakota's half brother, Jesse Johnson, 33.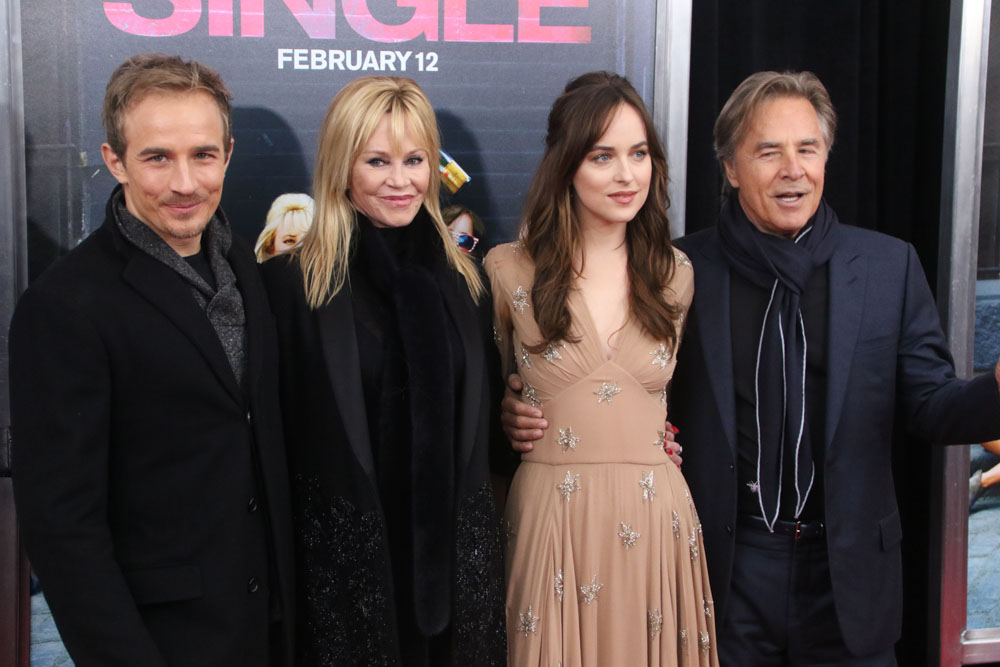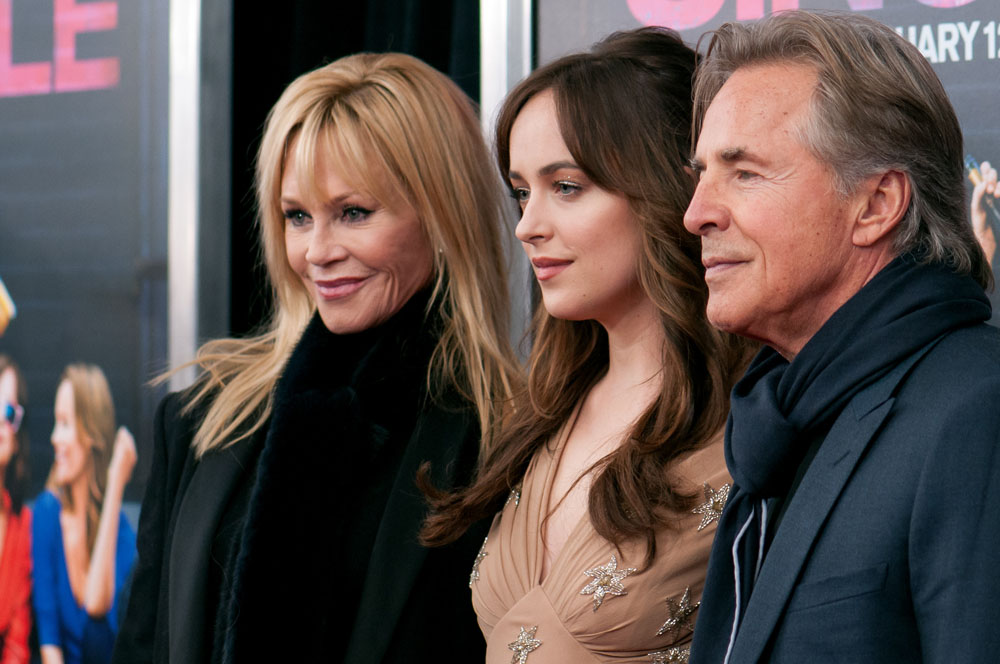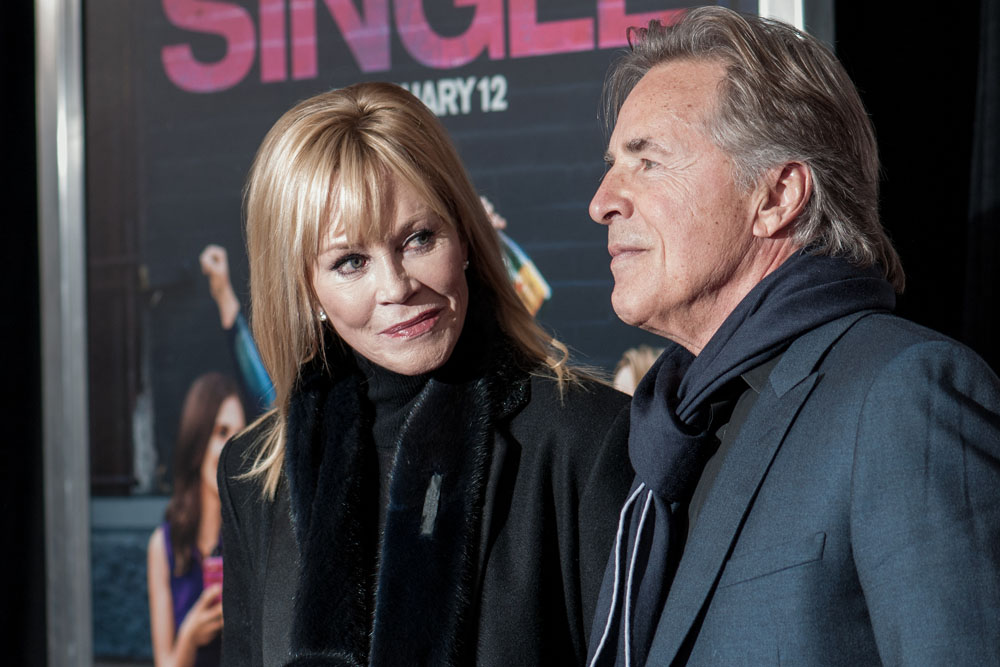 photo credit: WENN and Getty