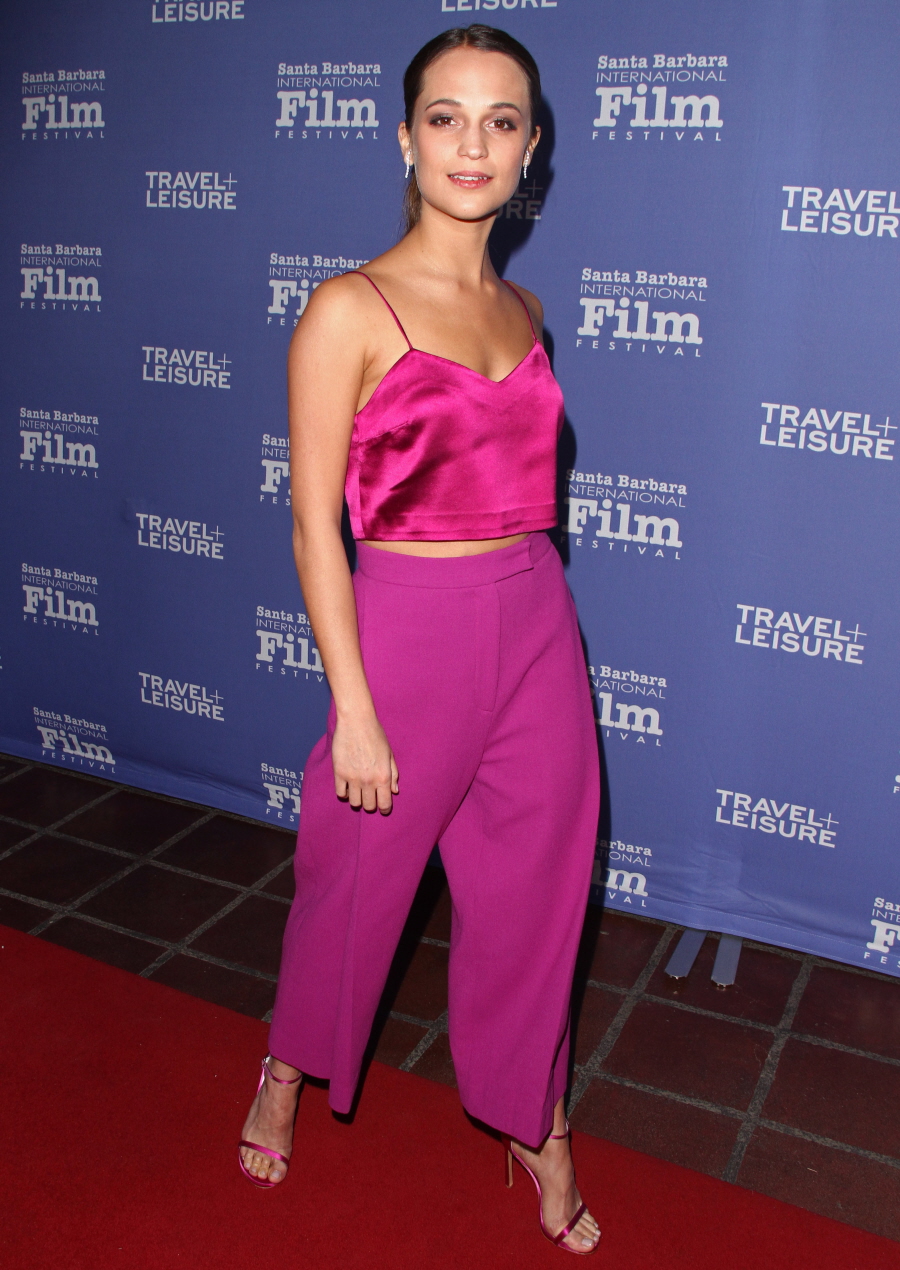 Here are some photos from the Santa Barbara International Film Festival's event for the "The Virtuosos." SBIFF hands out Virtuoso Awards to a variety of celebrities, actors and filmmakers every year, and some of this year's winners included Alicia Vikander, Joel Edgerton, O'Shea Jackson Jr. (Ice Cube's son), Jacob Tremblay and Elizabeth Banks.
Alicia wore this Barbara Casasola two-piece ensemble which… I'm not sure about. She's so small and doll-like, I would imagine everything has to be tailored down to her ballerina-proportions. So, at least it fits. And it's sort of beachy and pretty. I'm trying to figure out what irritates me, and I think it's the cut on the pants? Like, if they had been full-length trousers, I might have like them more. As they are now, it feels like they're very close to being harem pants. Alicia is still the favorite for the Best Supporting Actress Oscar for The Danish Girl – both she and Brie Larson (for Best Actress) are two of our shoo-ins this year. And Leo, of course.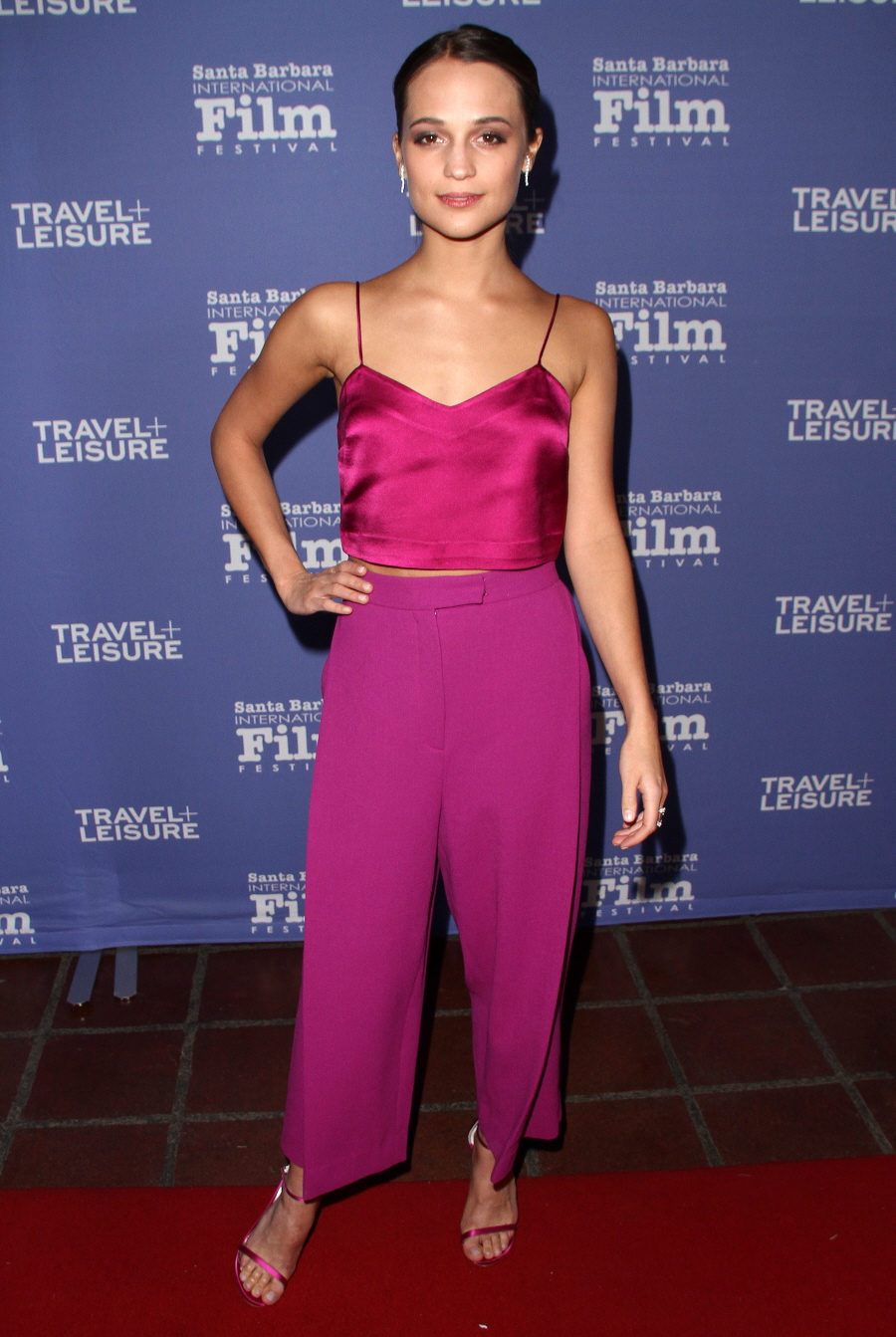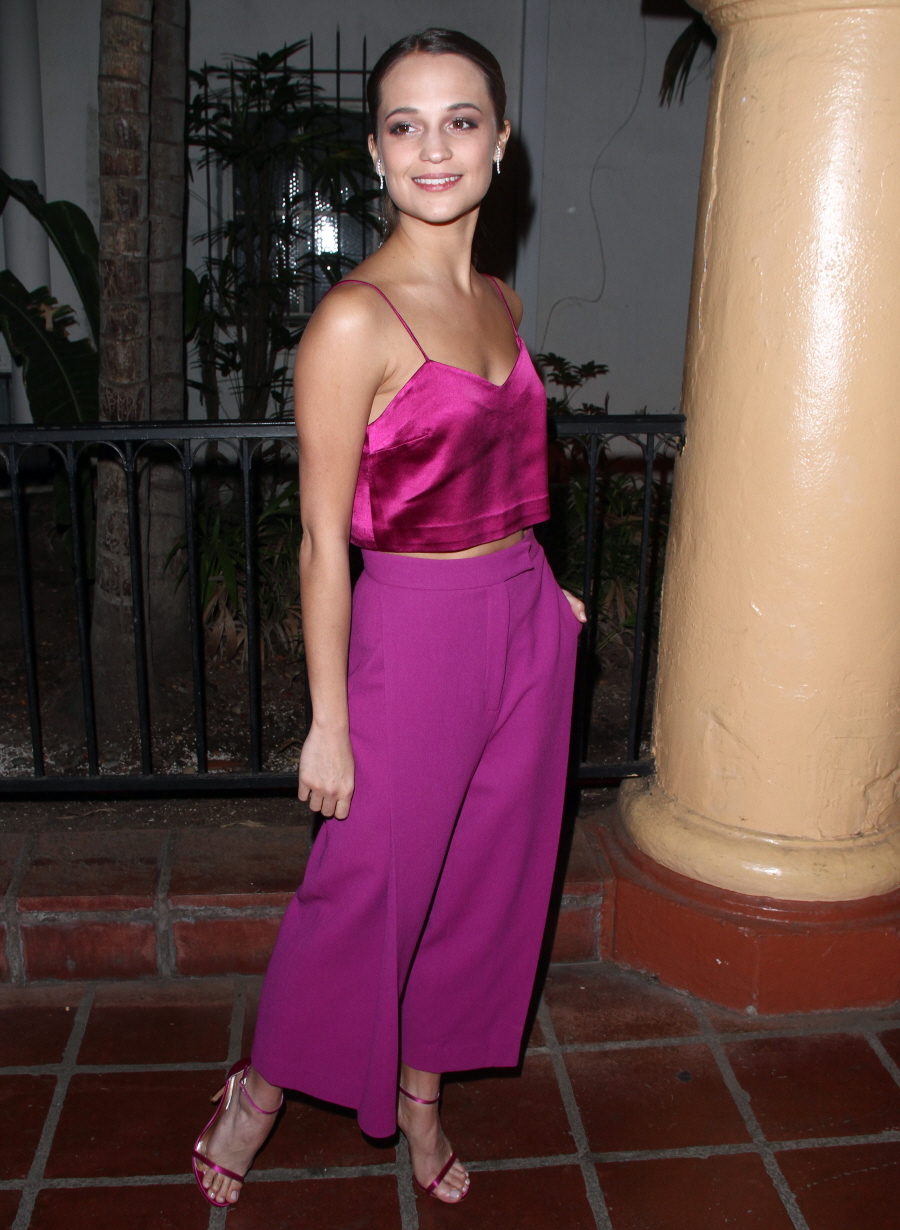 Here's Elizabeth Banks in a delicate red gown. I thought this was too fussy at first glance, but I like it more the more I see it.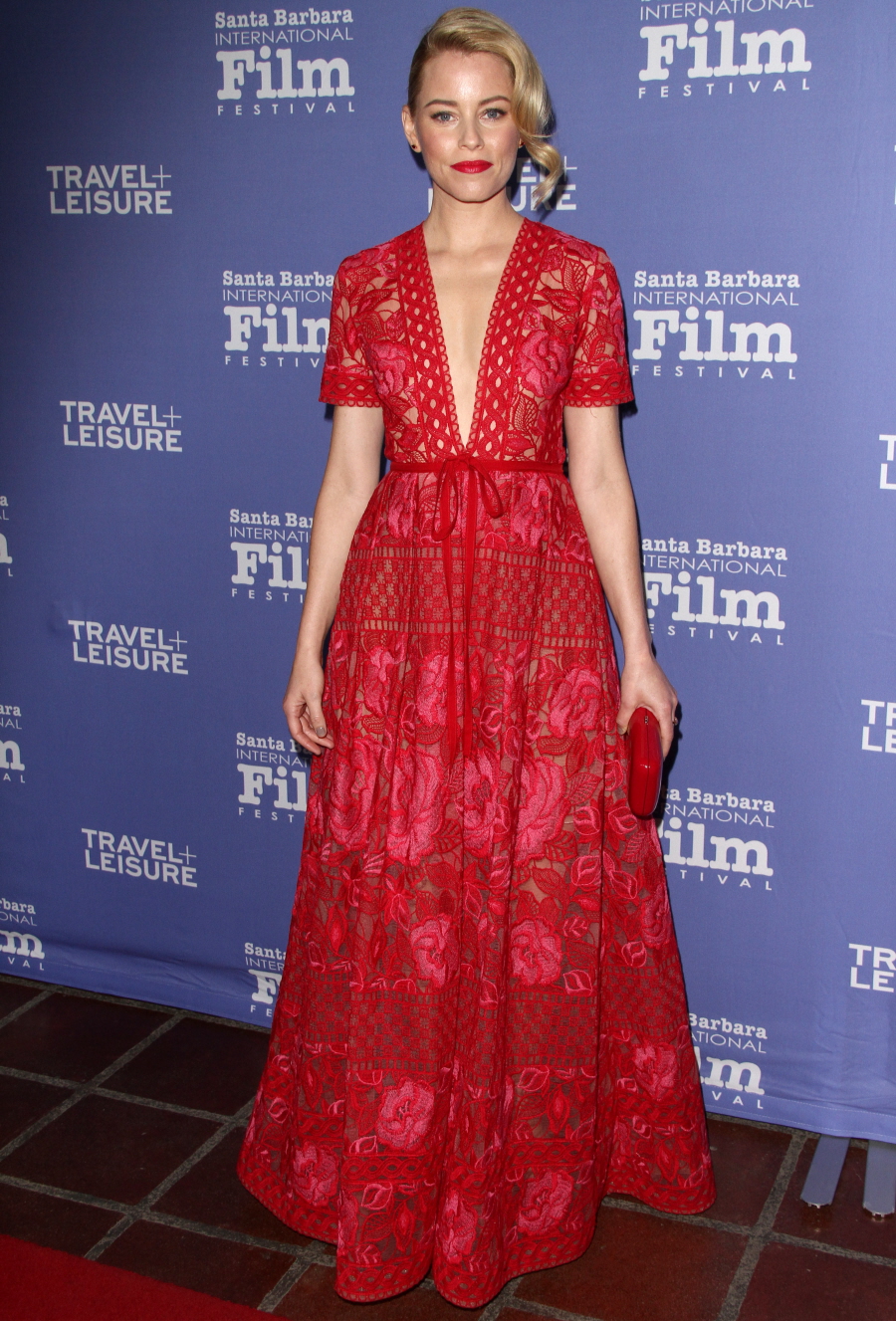 And here are Jacob Tremblay and O'Shea Jackson.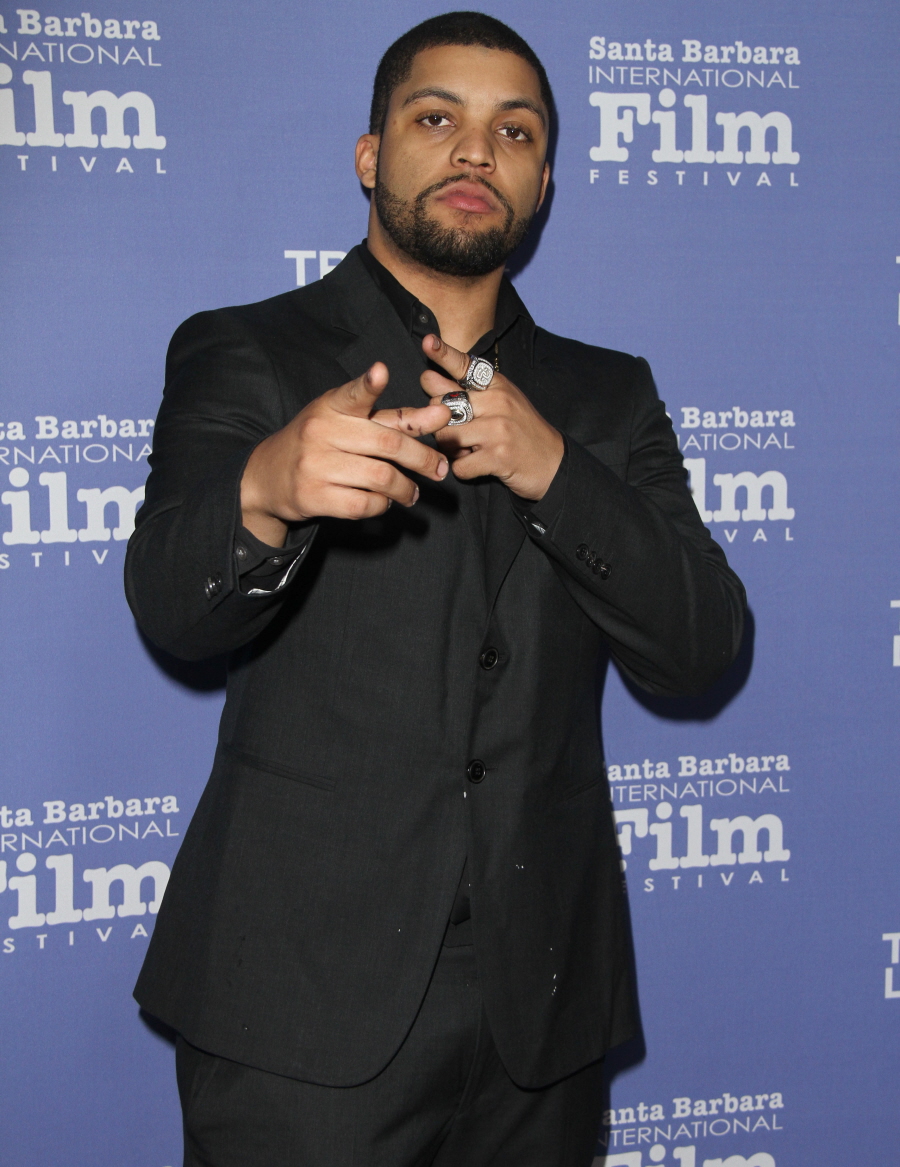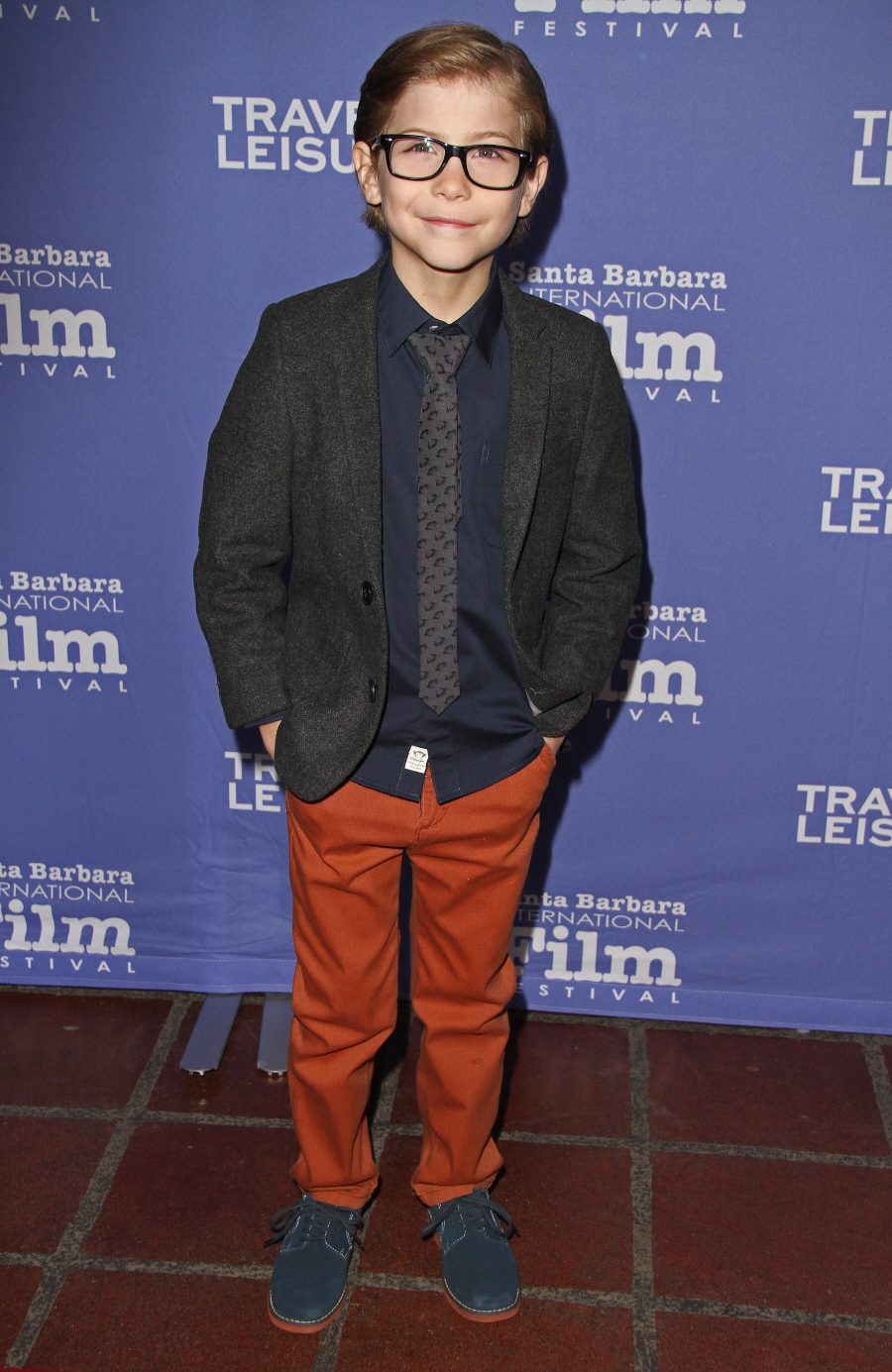 Photos courtesy of Fame/Flynet.