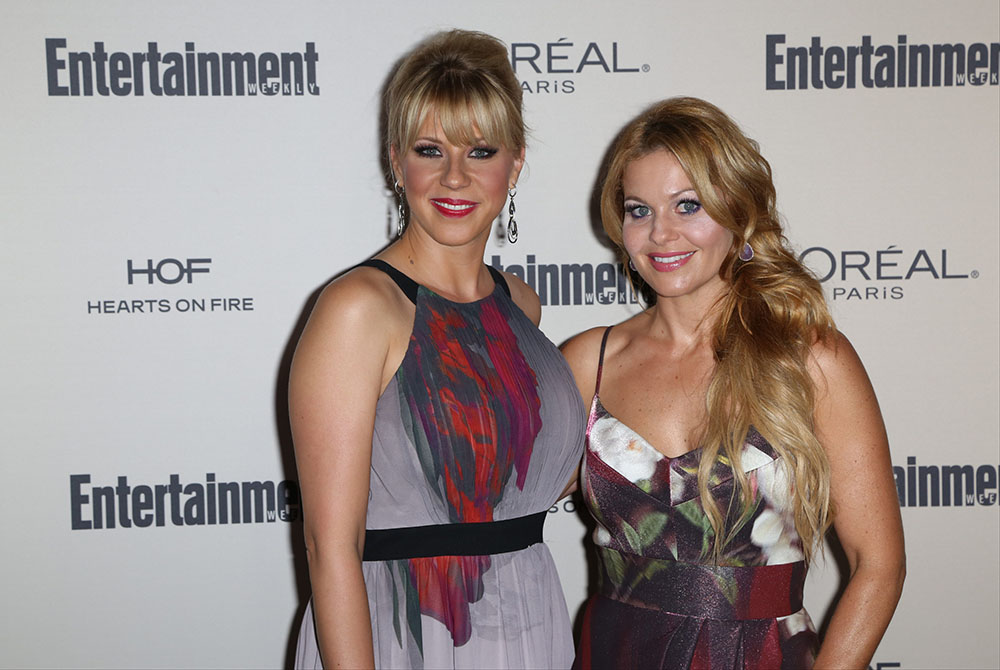 Just in case Hollywood hasn't ruined all of your fond childhood memories yet, they're going to give it another go. In advance of its February 26 debut on Netflix, Andrea Barber (Kimmy Gibler), Candace Cameron-Bure (DJ Tanner), and Jodie Sweetin (Stephanie Tanner) showed up on Tuesday's episode of Ellen to premiere the trailer for the upcoming reboot of family favorite Full House, ingeniously titled Fuller House.
The trio took a snap backstage, which Candace posted on her Instagram page. In the caption, Candace revealed that "Call Me Maybe" singer Carly Rae Jepsen recorded the theme for the rebooted series.
The trailer, which starts at around the 2:30 mark in the video, reunites us with the actresses along with Bob Saget, Dave Coulier, John Stamos and Lori Loughlin. Of course, all of your favorite catchphrases from the original show pop up, like "Hola Tannerinos," "Have mercy," "Cut. It. Out" and, of course, "How rude."
Speaking of rude, the Olsen twins, who together played young Michelle during the show's original run weren't being rude about not taking part in the new series, citing scheduling conflicts with their fashion lines as the reason they would not be back. According to People magazine, Ashley told the show's executive producer, Bob Boyett "I have not been in front of a camera since I was 17 and I don't feel comfortable acting." When Ellen asked if Mary-Kate and Ashley would be making a cameo on the new show, Candace said, "I don't know, the door's open if they want to!" She later added, "We make reference to them on the show, though, so they are not forgotten. We talk about them."
I was never a Full House fan, (I don't think I've ever made it through an episode, but I must agree what John Stamos' Uncle Jesse says at a family dinner shown in the trailer, "Damn, we all still look good!" John definitely looks great (have you seen him on Grandfathered?) Are you adding this show to your Netflix queue?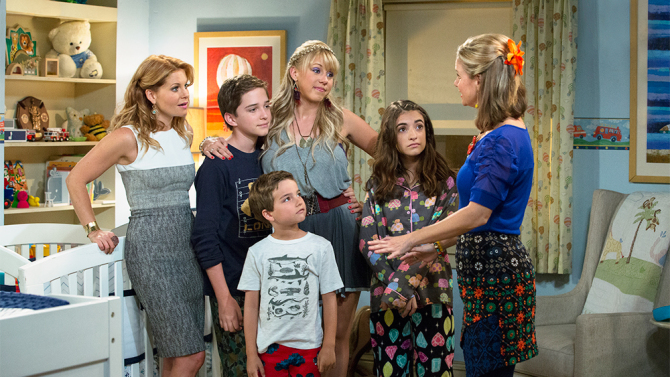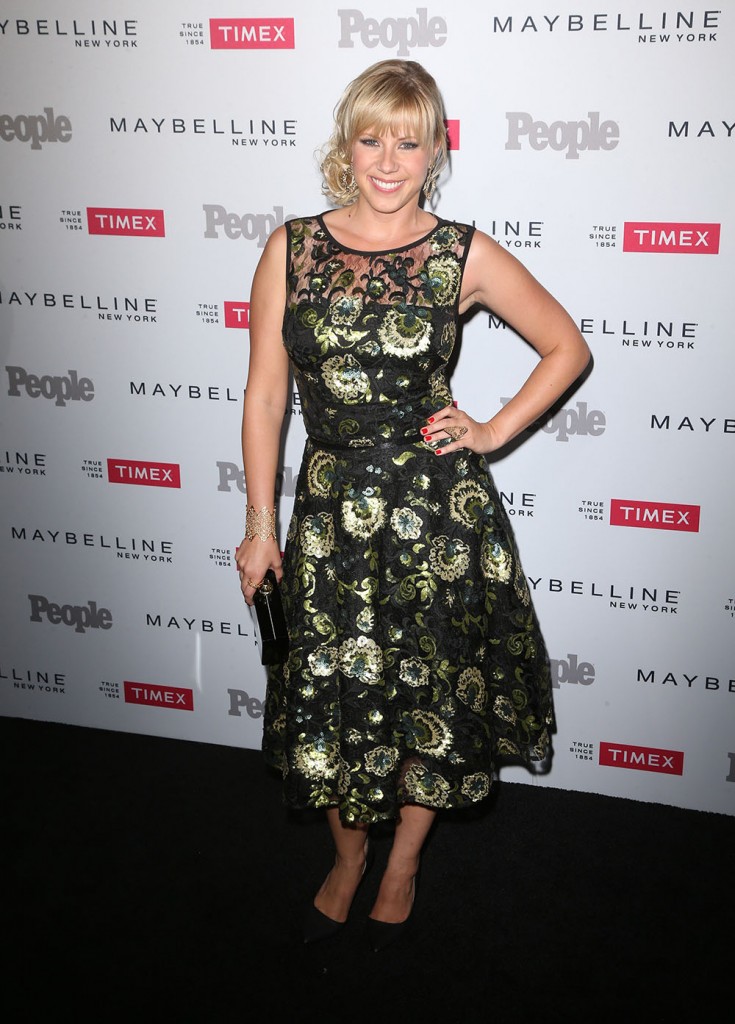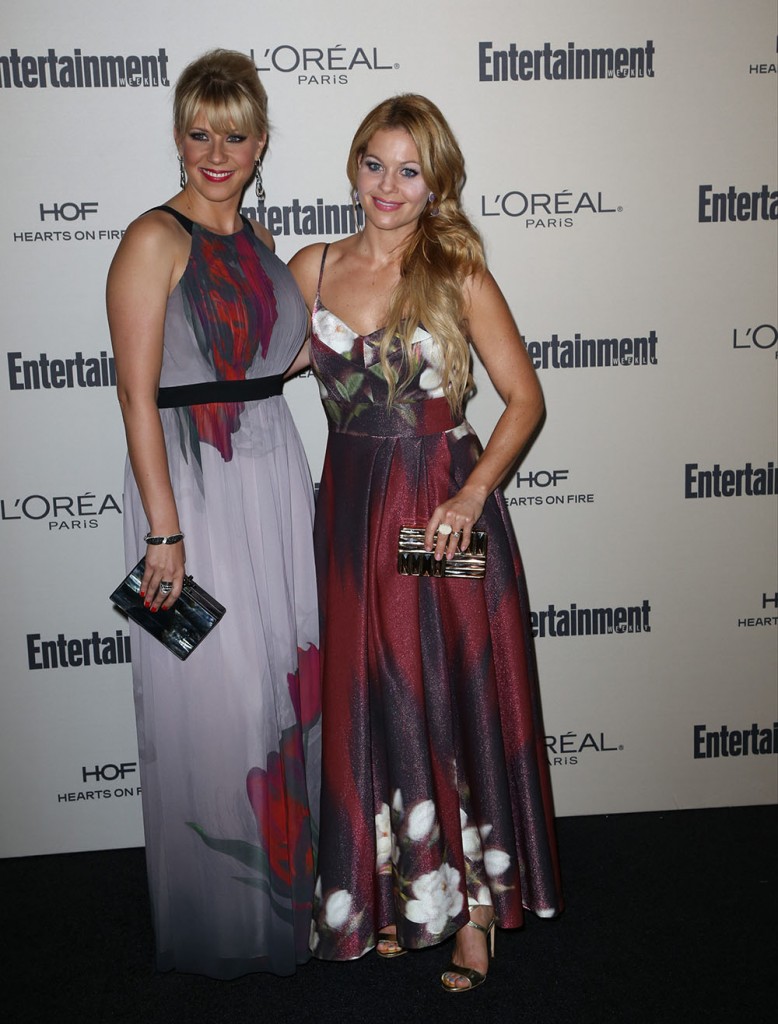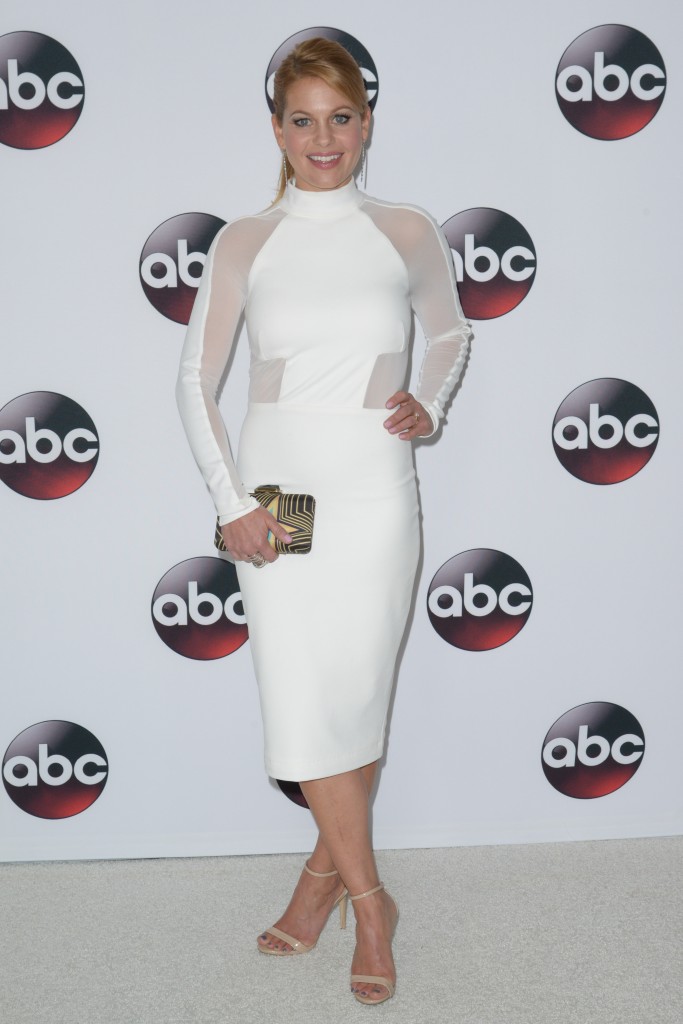 Photo credit: Instagram/Candace Cameron Bure, Netflix, WENN.com