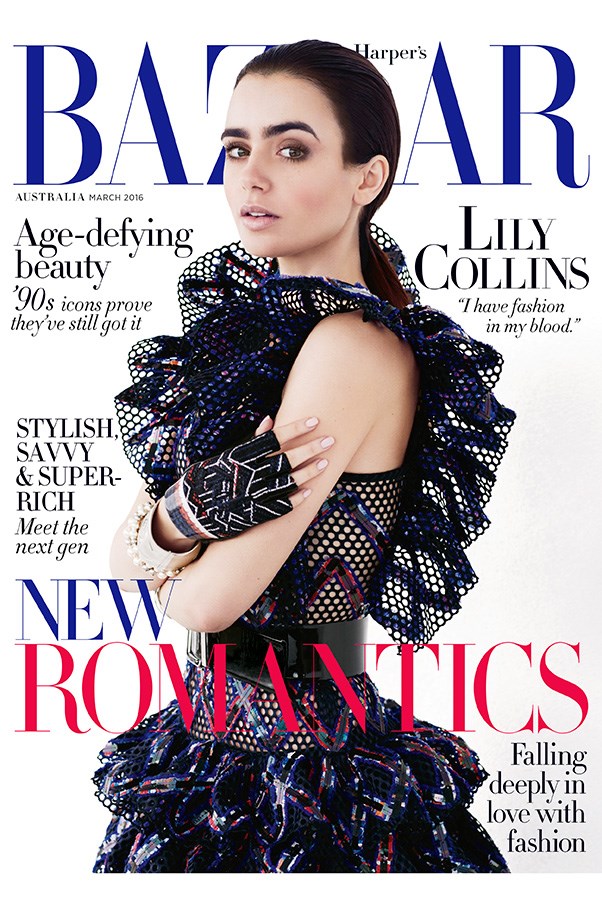 Actress Lily Collins is the cover model for the March issue of Harper's Bazaar Australia. The 26-year-old, whom you may remember from her roles as Sandra Bullock's daughter in The Blind Side and Snow White Mirror Mirror (a/k/a the "other" Snow White movie), looks otherworldly in a netted, ruffled and sequined dress by Karl Lagerfeld for Chanel. The whole outfit looks a little stuck in the 80s for my tastes (it could be the fingerless gloves too), but I love the makeup and slick hairdo.
The 26-year-old is the daughter of rock god Phil Collins (whom you might remember from Genesis if you're like me, or from that song Mike Tyson air drummed to in The Hangover if you're a young'un) and American model Jill Tavelman. Lily told the magazine that her model mom is the reason she's such a fashionista, claiming, "It's funny because I also have fashion in my blood." She goes on to say, "My mother's family owned a shop called Tavelman's on Wilshire Boulevard. They designed suits and clothing for so many actors her in town, starting in the 1930s. My mom would help out in the store when she was little. So it's nice to share these passions with my family."
Lily loves to talk fashion, but tries to keep mum about her love life – which is hard to do when you're romantically linked to Nick Jonas. But Nick isn't saying much either. When grilled about the relationship on the red carpet at a pre-Super Bowl party this past Friday, Nick kept his comments short. A reporter for Entertainment Tonight asked the 23-year-old singer if he could comment on the relationship to which Nick simply replied, "I can't at all. At all." Nick might have pleaded the fifth as he's been recently seen with 36-year-old Kate Hudson. It's always the quiet ones, isn't it?
Nick's romantic life is starting to resemble an old Three's Company episode where Jack ends up with two dates scheduled for the same night. There are definitely some levels to his love (see what I did there?) You do have to give it to Nick though, as he's already covered his bases for Valentine's Day. He told E! News why he wasn't celebrating the special day, telling the reporter, "It's right before the Grammys, so there's a lot of stuff happening in L.A., so I've gotta concentrate." How convenient, huh?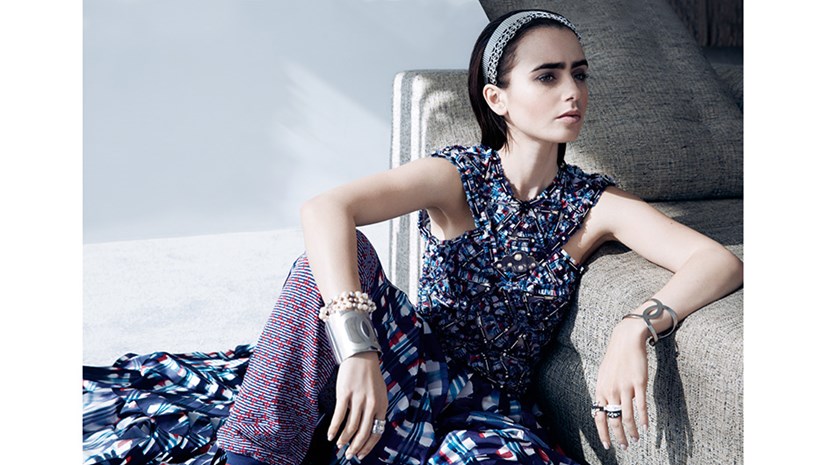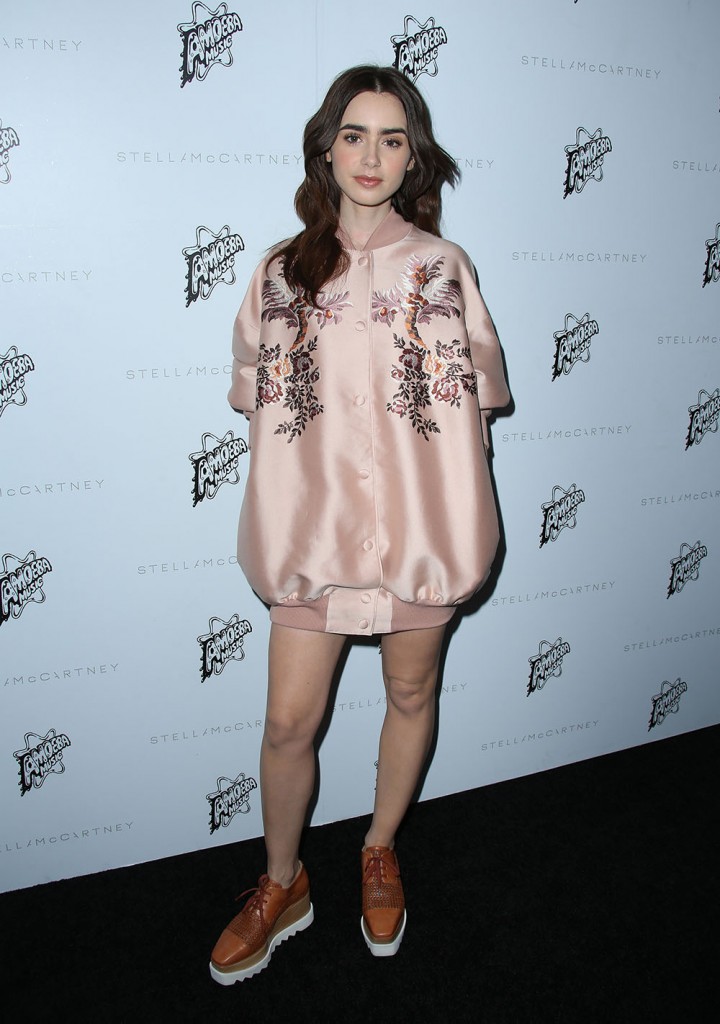 Photo credit: Harper's Bazaar Australia, WENN.com