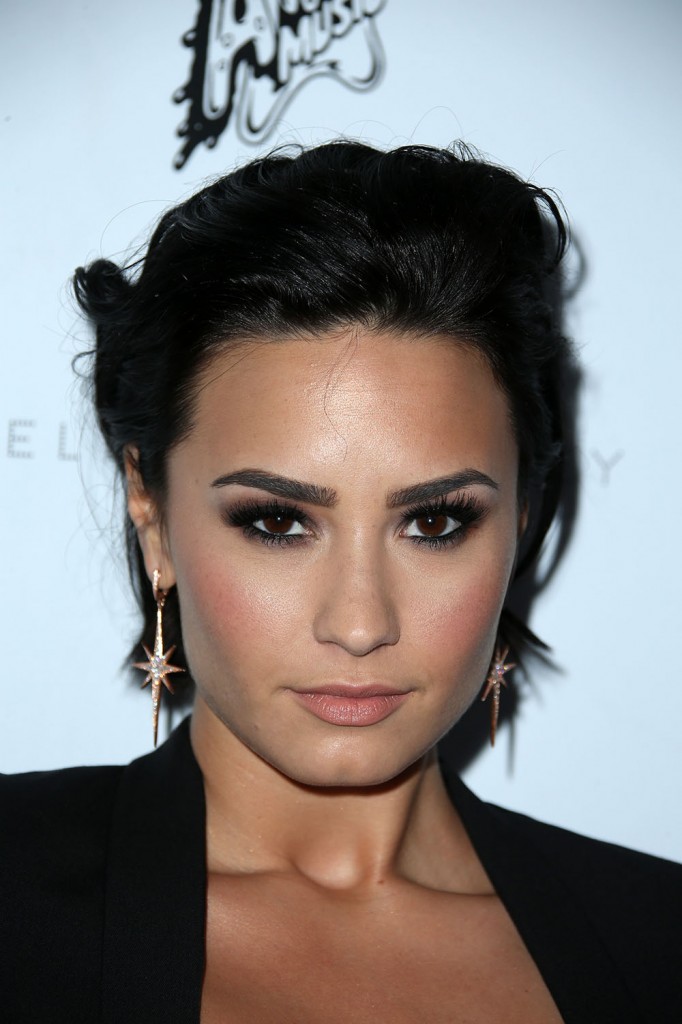 I never thought I would ever put "Kim Kardashian" and "inspirational" in the same story, but I guess there's a first time for everything. Disney alum and singer Demi Lovato sat down with Ellen DeGeneres on Wednesday for a chat and the topic of Demi's "no clothes, no makeup, no Photoshop" shoot for Vanity Fair came up. Demi, who has had a history of eating disorders and body image issues, told Ellen that seeing Kim Kardashian and her sisters helped her to learn to love her body, explaining:
"When I was growing up, at the kind of age where your body starts changing and you want to be cool, it was in that era of when very, very, very thin people were the popular people in Hollywood," she explains. "So that's what I had to look up to. And after having had my issues with eating, looking back I thought, 'I want to be the difference for people growing up' because I wish that somebody had gone to me whenever I was 12, 13 and said, 'Hey, you don't have to look like that to be cool.' And when the Kardashians came on the scene, that was the first time that I really associated curves with beauty and it was just so new to me," she continues. "I remember thinking, 'Wow, that's so cool' and even in a time where I was still struggling with food, I was able to look at Kim's curves and be like, 'I should really be proud of my curves.'"
[From ET Online]

The 23-year-old singer, embarking on the Future Now Tour with Nick Jonas this summer, also dished with Ellen about her boyfriend, actor Wilmer Valderrama. When Ellen brought up the rumor that the two, dating on and off for about 5 years, were engaged, Demi joked "I don't see a ring!" She quickly added, "I wouldn't mind if I saw one. But there's time for everything. We've been together this long. Obviously I'm not going anywhere and vice versa." Last week, Demi posted a photo of Wilmer on her Instagram, wishing him a happy 36th birthday. The caption, in part, read, "I thank God every single day that this man came into my life for so many reasons. But mainly because I'm so blessed to not only have been able to meet such an incredible, loving, funny and inspiring soul, but even more blessed and honored to call him mine." Oh, she's smitten. I can maybe muster up an emoji heart on occasion for that special someone, but words are another thing entirely.
I do love that Demi is proving that she is truly confident. I am not a big fan of her music – not that there's anything wrong with her voice – just personal preference. I appreciate her honesty and the fact that she is now serving as an inspiration for other girls who may be facing similar struggles. I just hope she doesn't jump into marriage too soon. She's only 23. I got married for the first time at 24 and was divorced within 3 years. Go have fun, Demi, your Prince Charming can wait.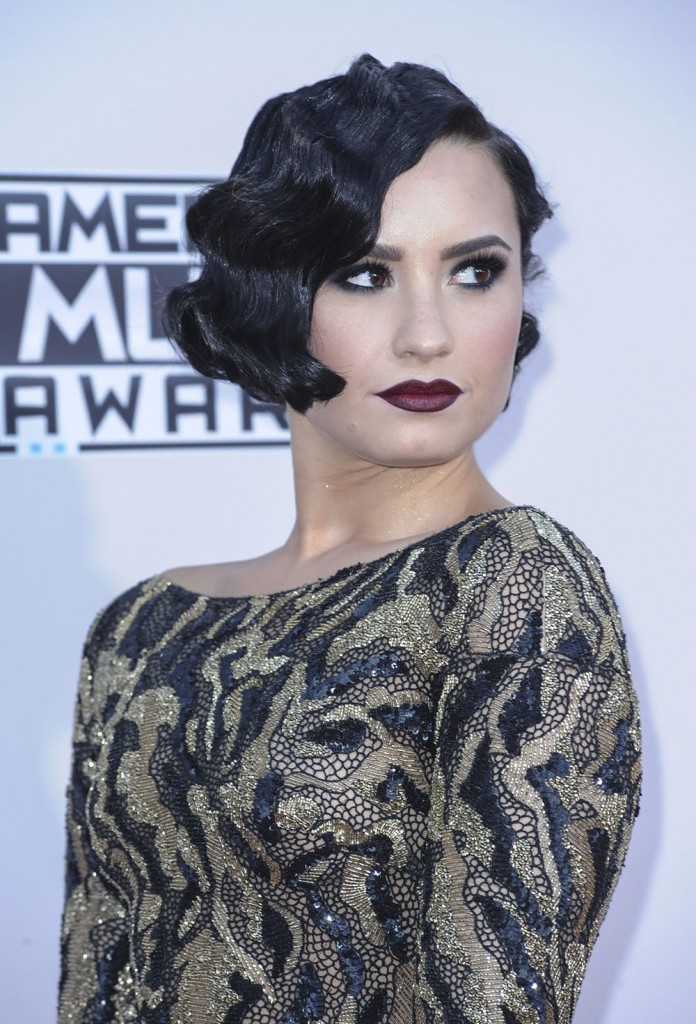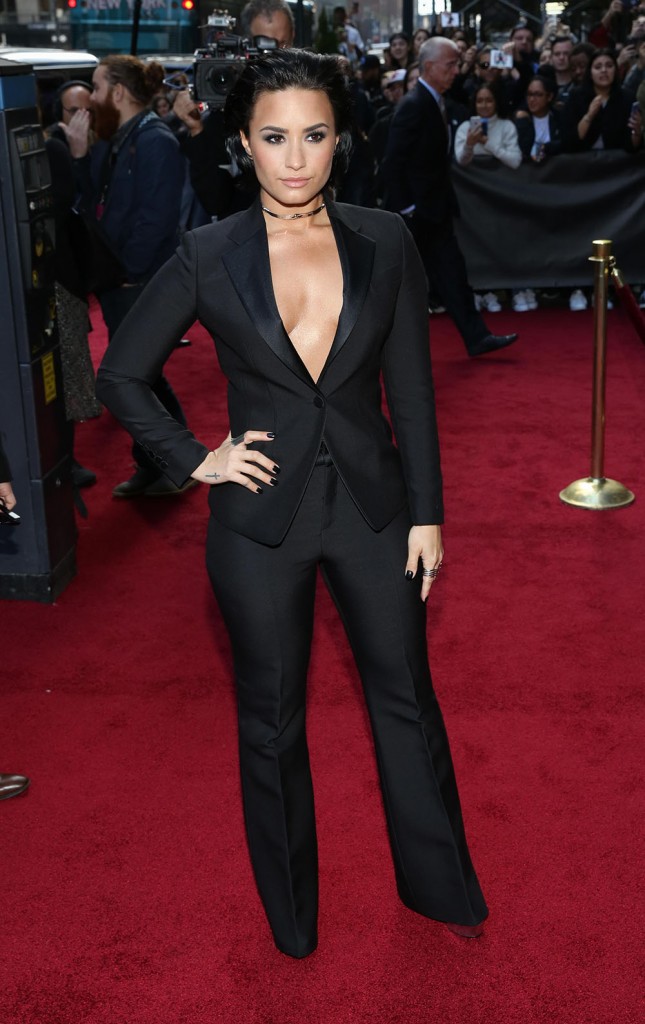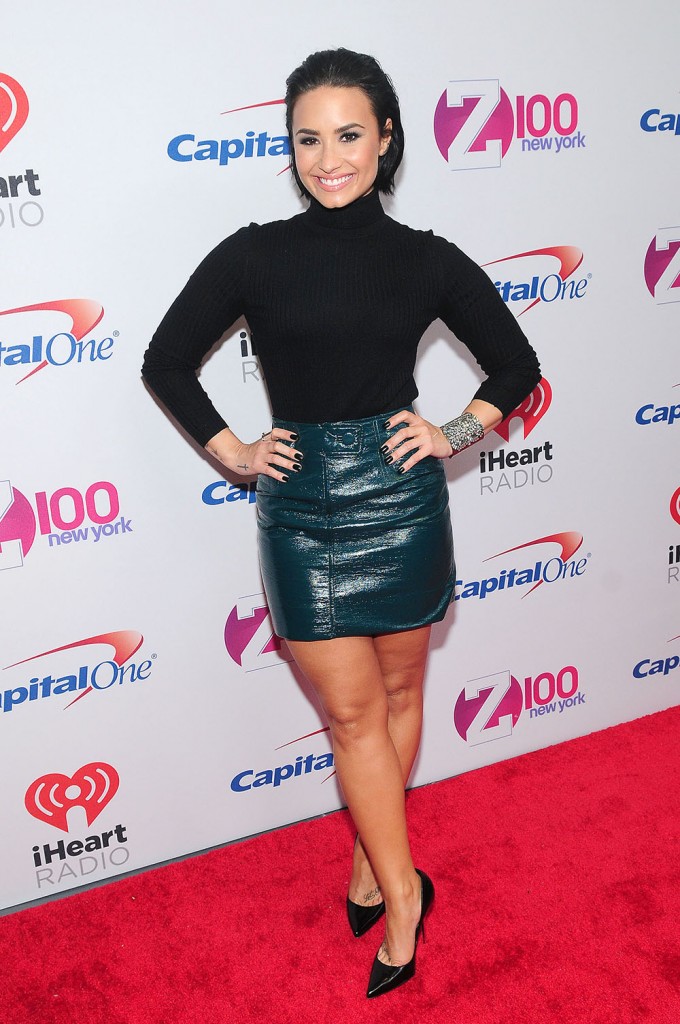 Photo credit: Instagram/Demi Lovato, WENN.com