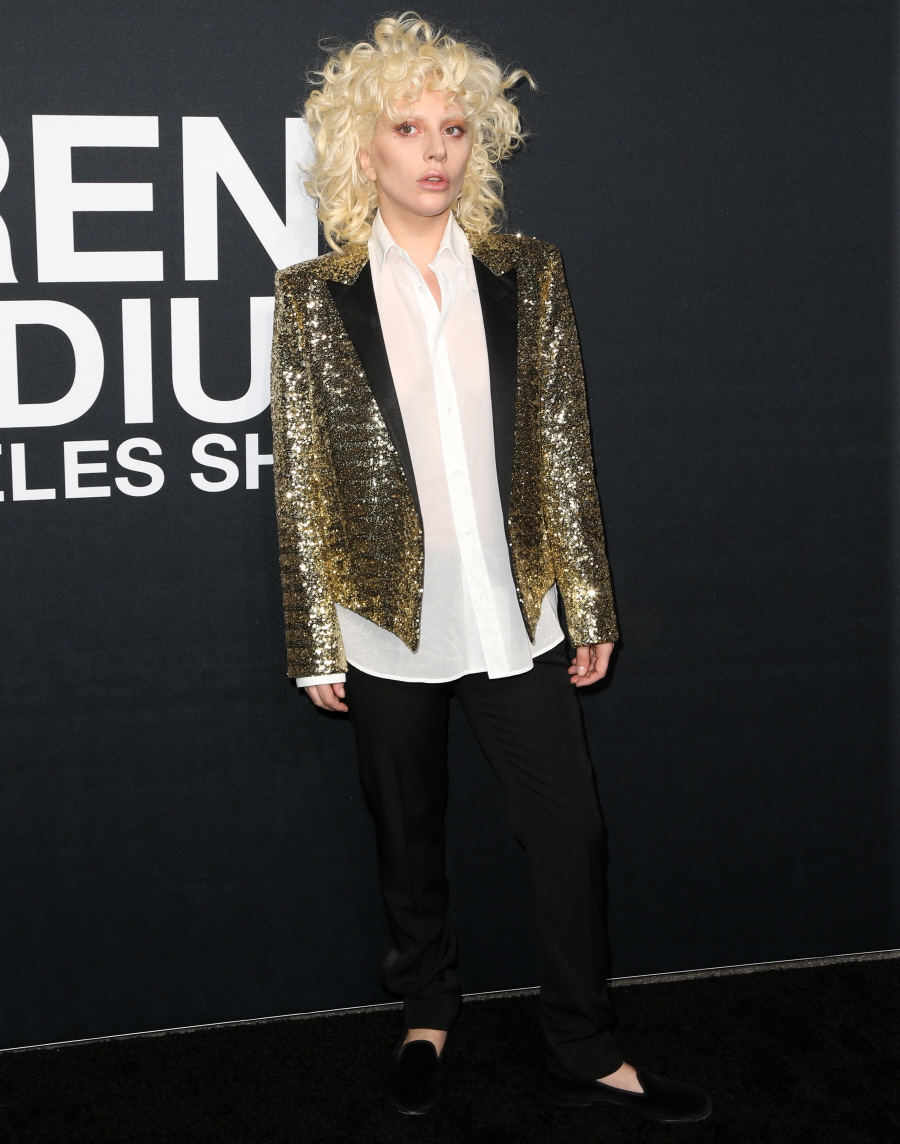 Here are some photos from the Saint Laurent show in LA last night. I sort of like that some of the bigger labels are doing exclusive shows in LA these days – they become big events, and the houses are getting tons of great press and great celebrity turn-out. The star of last night's show was probably Lady Gaga, who is having something of a career Renaissance these days. She'll be performing at the Oscars and the Grammys, she just sang the National Anthem at the Super Bowl, she scored an Oscar nomination and more. So is time for Gaga to show off her self-destructive side a little bit? Perhaps. That's one explanation for her styling here. If it wasn't for the awful makeup job and bleached brows, I would be discussing how much I love this Saint Laurent outfit though. It's awesome! And that wig is… kind of fun?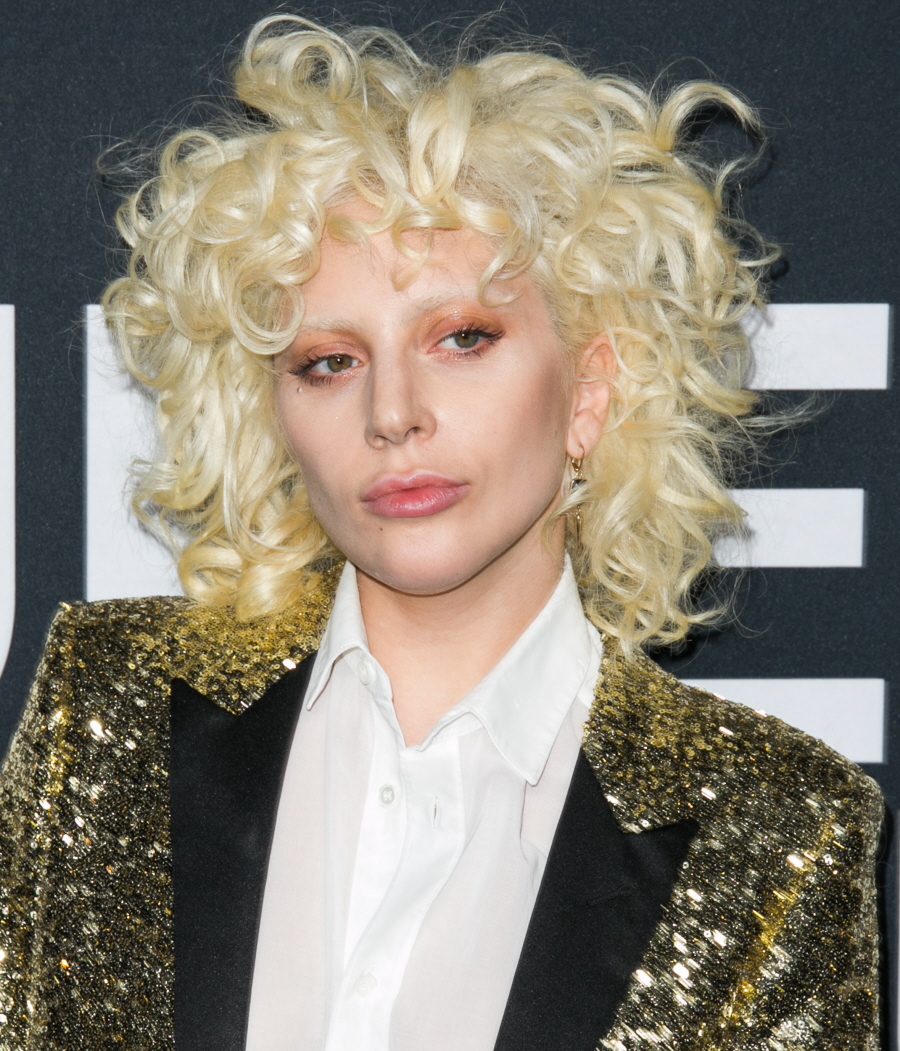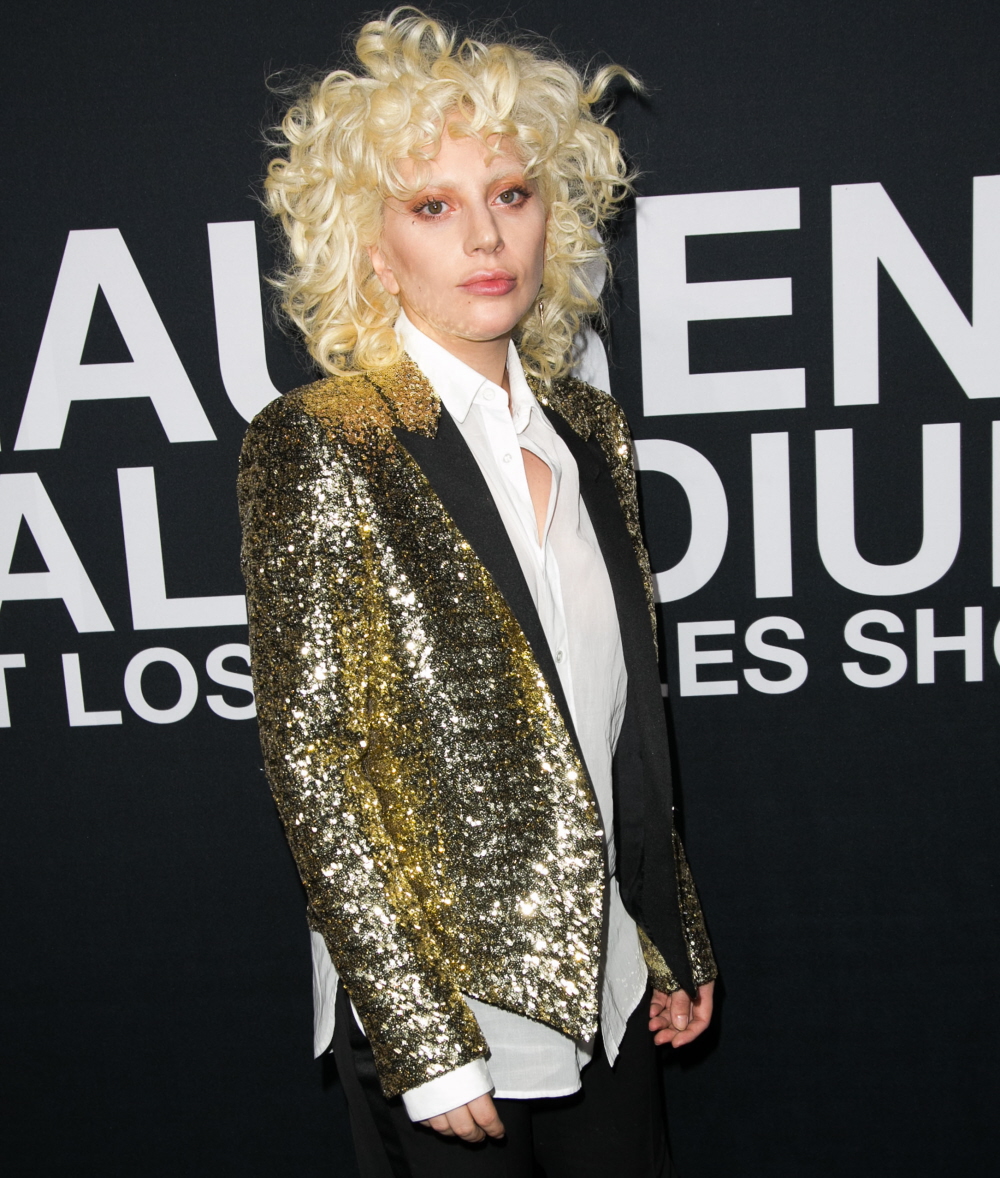 I'll say it: Miranda Kerr looks pregnant to me. I think she's knocked up with a billionaire's baby.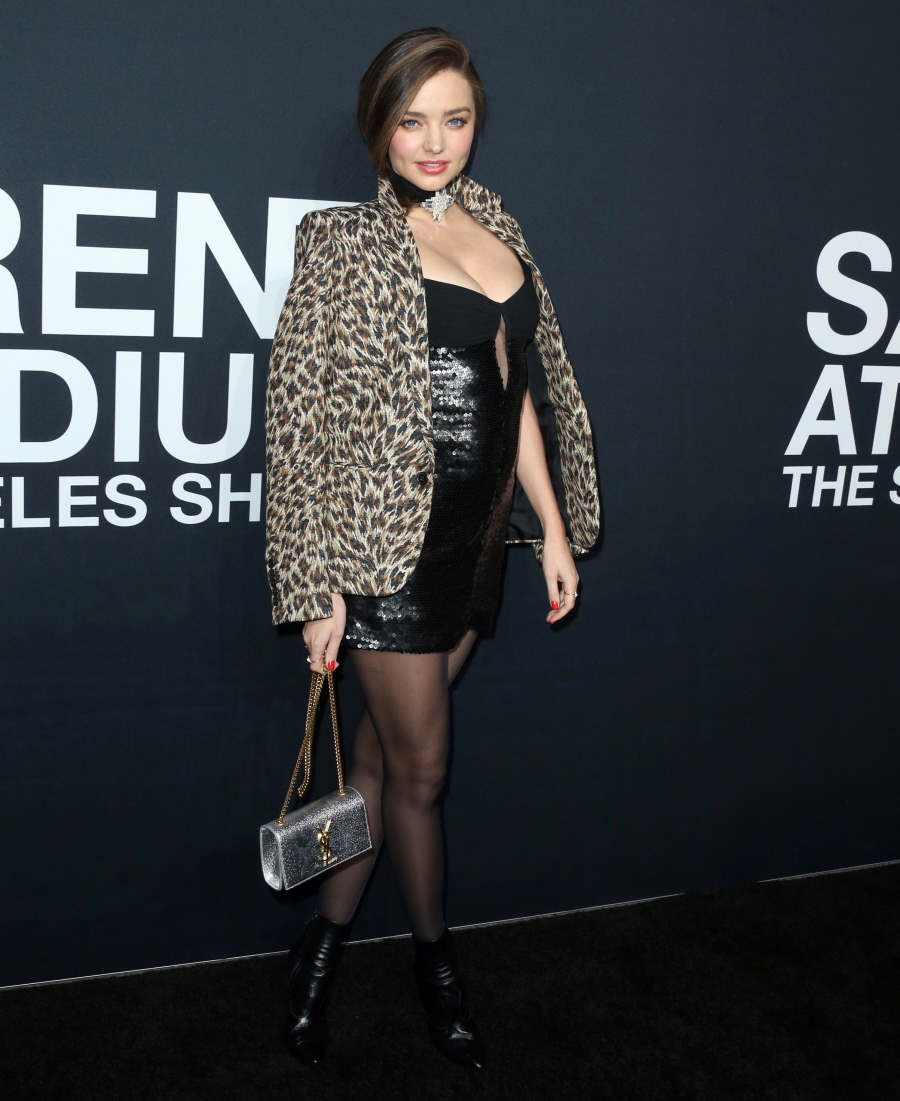 Justin Bieber's dirt-lip was there!! All you other bitches can go home. Ha, Bieber and Miranda Kerr were at the same fashion show. The last time that happened, she got a divorce.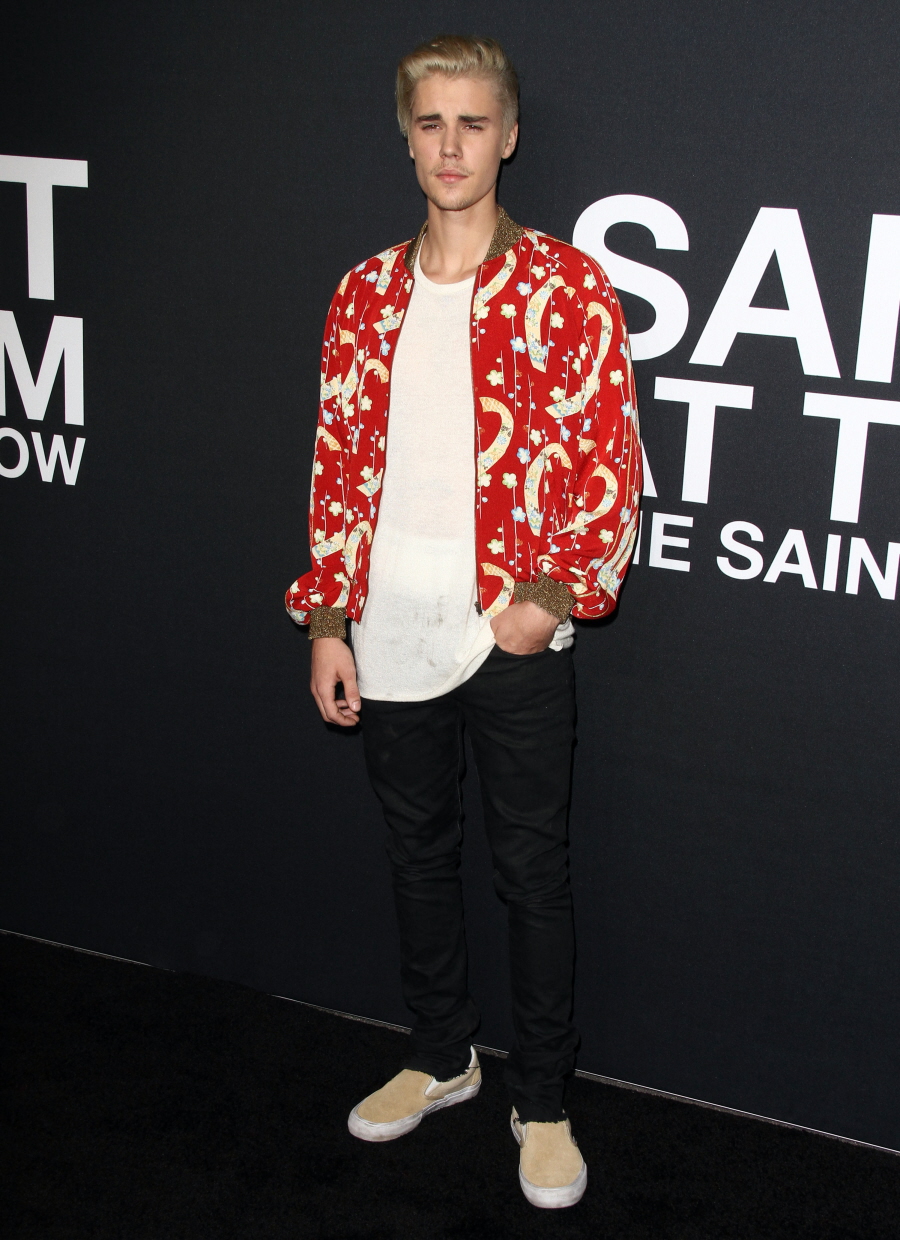 Sylvester Stallone with two of his daughters. I kind of enjoy the fact that Stallone gets invites to this sort of stuff and he accepts and brings his girls as his dates. It's like… Peak Dad.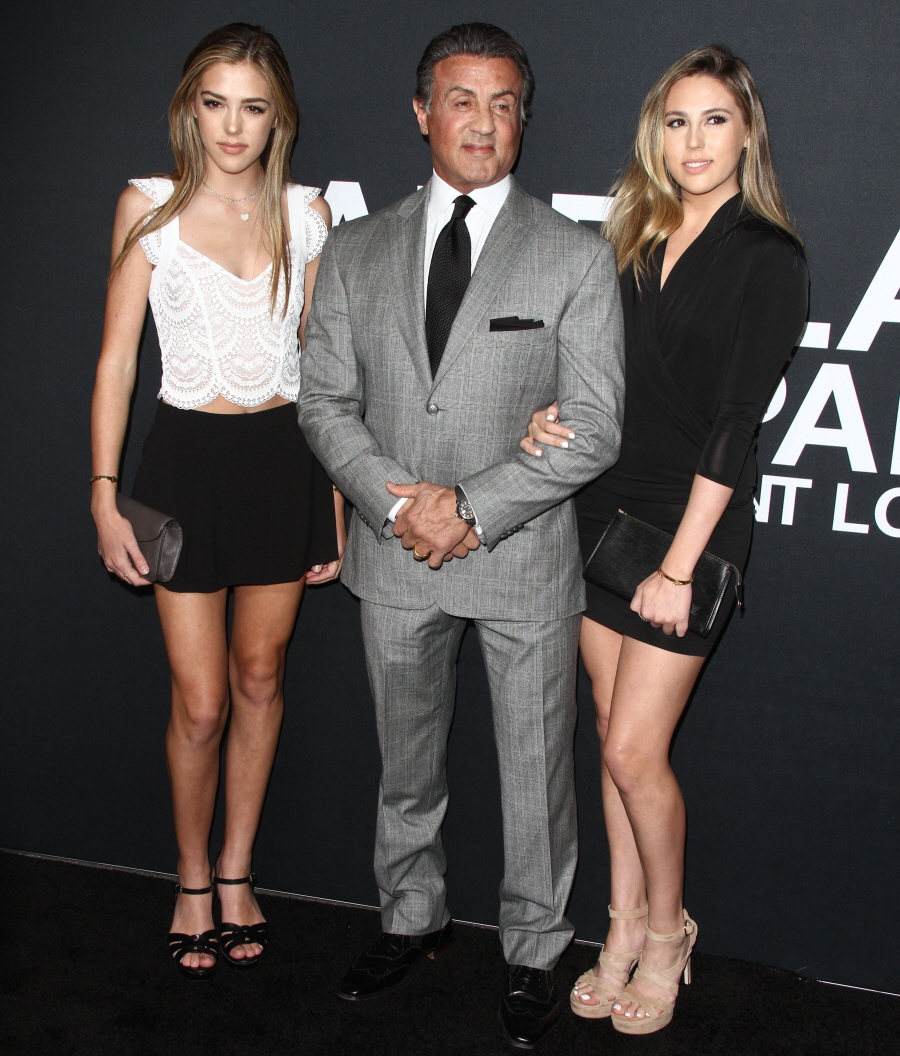 Zoe Kravitz & Lisa Bonet look like sisters.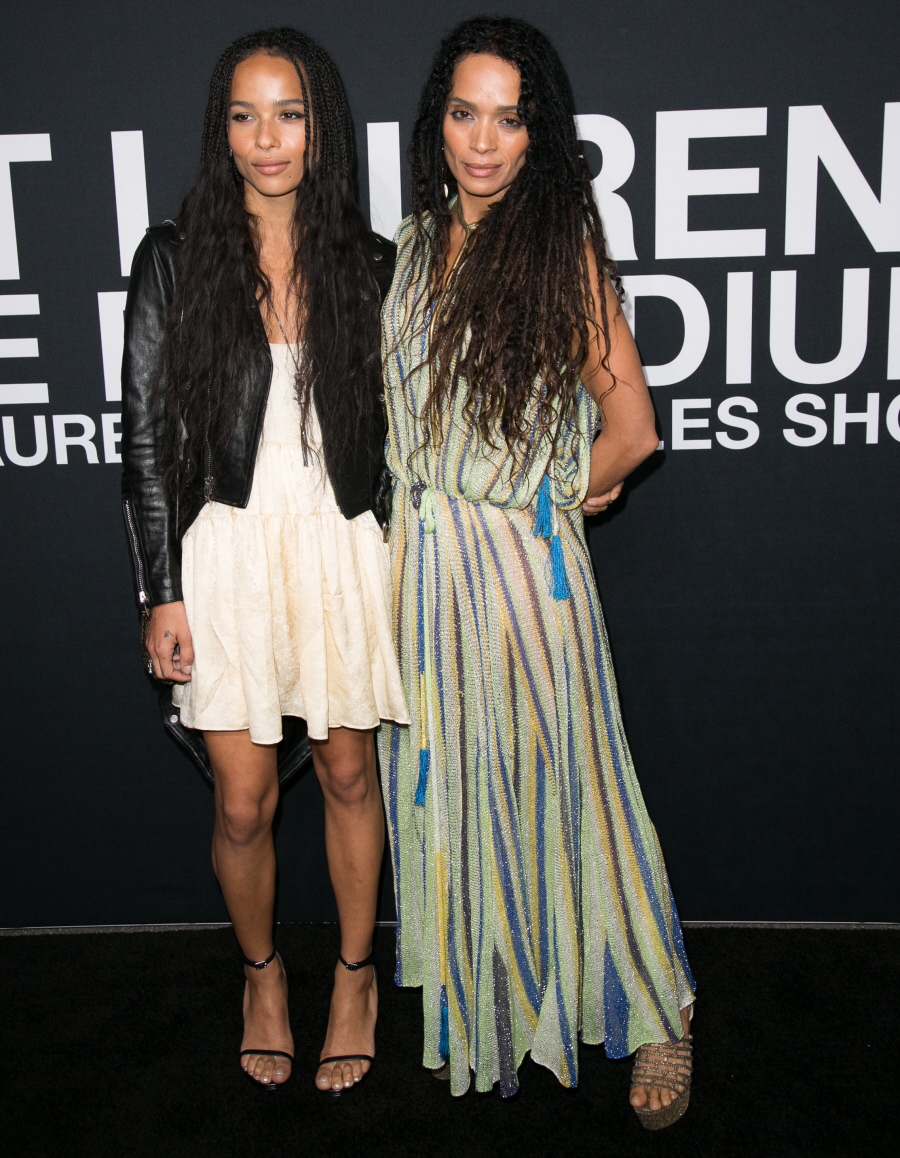 The '90s Girl in me loves the "jacket over a slipdress" look to this day. I love this on Jessica Alba.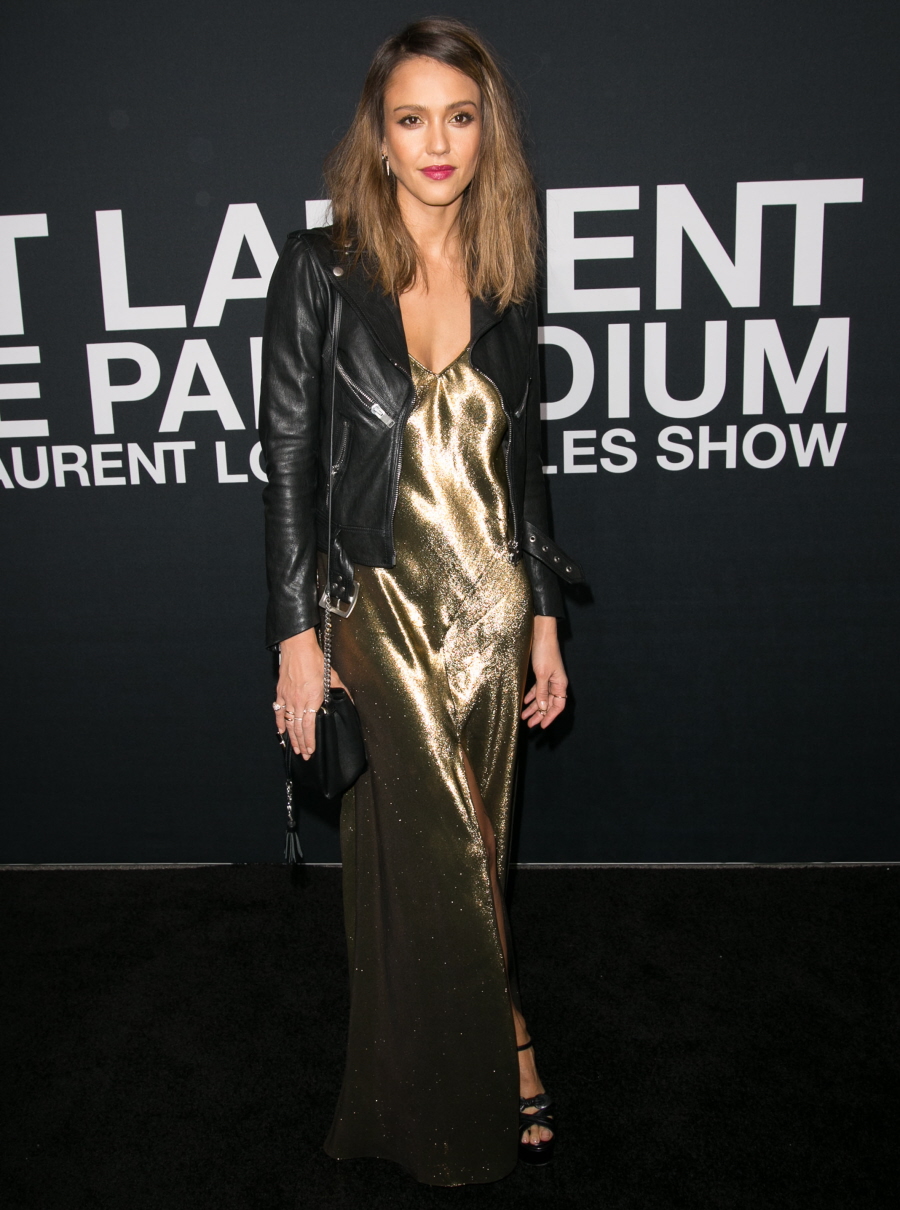 Photos courtesy of Fame/Flynet and WENN.