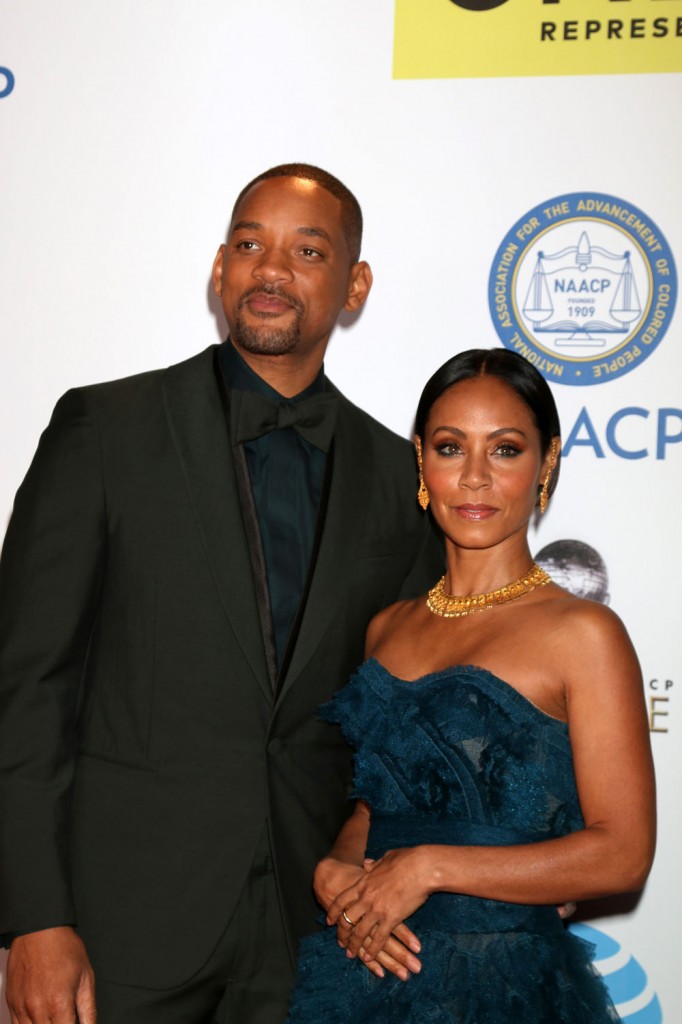 Will Smith has a new interview from BBC Radio 1Xtra with a DJ named A.Dot. A.Dot is 28 years old, but I thought she was much younger because she has a very young, androgynous look. She definitely knows how to conduct an interview and she really got Will to open up. A.Dot asked Will about his boycott of the Oscars, about which films he's doing sequels to and she even suggested he play Bond! To his credit, Smith demurred and said that the role should go to Idris Elba.
The quotes that are getting the most press are about Will sort-of regretting the amount of freedom he's given his kids. Will joked that he may have been too lax in parenting. This is a big departure from his previous stance, which he discussed ad nauseam during After Earth promotion, that his kids should be their own people and do whatever they wanted. It's thought that Will was heavily influenced by Scientology teachings that kids are adults in little bodies, but he's apparently stepped away from that a bit now. Here's some of what he said and you can watch the video below.
On suggestions that he should be the first black Bond
No, Idris has to do that one first. Idris is going to be the first black Bond.

On his non-involvement in ID2
I had a couple of films lined up, I had Concussion and Suicide Squad. It was a decision timing-wise between Independence Day and Suicide Squad. They were sending me pictures from the [ID] set and I was like "awwww."

On Wild Wild West 2 and Bad Boys III
There probably will not be a Wild Wild West 2. I saw Martin [Lawrence] a few weeks ago… we just looked at each other… in that moment we both knew we were making another Bad Boys.

Q: Your kids both seem to have a lot of freedom of expression. Is that something you consciously encouraged them to have?
Yeah I think it may have been a mistake. We may have gone too far.

Q: How do you respond then, for example, if you encourage them to have freedom of expression and then people will start making jokes about say Jaden modeling women's clothes. How do you – as a dad – handle that?
There's a really powerful internal quality as an artist that as parents we encourage. You gotta get out on the edge, you have to try things, you have to be comfortable doing things that people don't agree with, and you have to be comfortable doing things that you could fail.

And Jaden is 100% fearless, he will do anything. So as a parent it's scary, it's really terrifying – but he is completely willing to live and die by his own artistic decisions and he just doesn't concern himself with what people think.

Q: So how do you balance that freedom with controlling your kids as well. Are you a strict parent? Does Willow have a curfew?
You're hitting on a really difficult issue at my house. I have two sons, my oldest is 23. Jaden is 17 and Willow is 15. The boys – when they go out they have 6 or 7 dudes so they have a small army when they go out, so their freedom is slightly different from Willow's. Willow's a 15-year-old girl, so we try to have the same rules but it's a different world, so we've been struggling with that. The answer is yes, Willow has a curfew. Fridays and Saturdays we give her till 11, 11:30… she keeps calling and adding 15 minutes.

Q: What would it take for you guys to go to the Oscars now?
It's not about me, it's not about us going to a show or not. For me this is a much bigger social issue. I'm recognizing a pattern of the narrowing of the imagery. The narrowing of tolerance in America. The last 18 months I've been watching the news and experiencing the things that have been going on in my country. My concern is that Hollywood is reflecting a regressive trend. Hollywood is supposed to lead. Hollywood is supposed to be the most diverse and the most inclusive… and I think that it's an absolute necessity that Hollywood lead and I'm just concerned that I'm seeing Hollywood slipping and Hollywood making a slide that is a social and political slide that's happening throughout the country.
[From Will Smith's radio interview with BBC Radio 1Xtra ]
I would take Will to task for putting more restrictions on Willow but I think he just explained that poorly by framing it as a gender issue. She's 15 and her brother is 17 so she needs an earlier curfew. Plus at least Will and Jada have some accountability from their kids. I get the impression that Will was deep into Scientology, then After Earth bombed, his Scientology-based school folded and he reevaluated.
Read Will's thoughts about diversity in Hollywood, that's the last quote in the text, and if you're able, fast forward to 5:30 in the video below to hear him say it. He has a very thoughtful, well explained take on diversity in film that I haven't heard or considered before. There's a backlash to the Black Lives Matter movement, we've been seeing it in the amount of overt racism in the press and we've been seeing it reflected in Hollywood.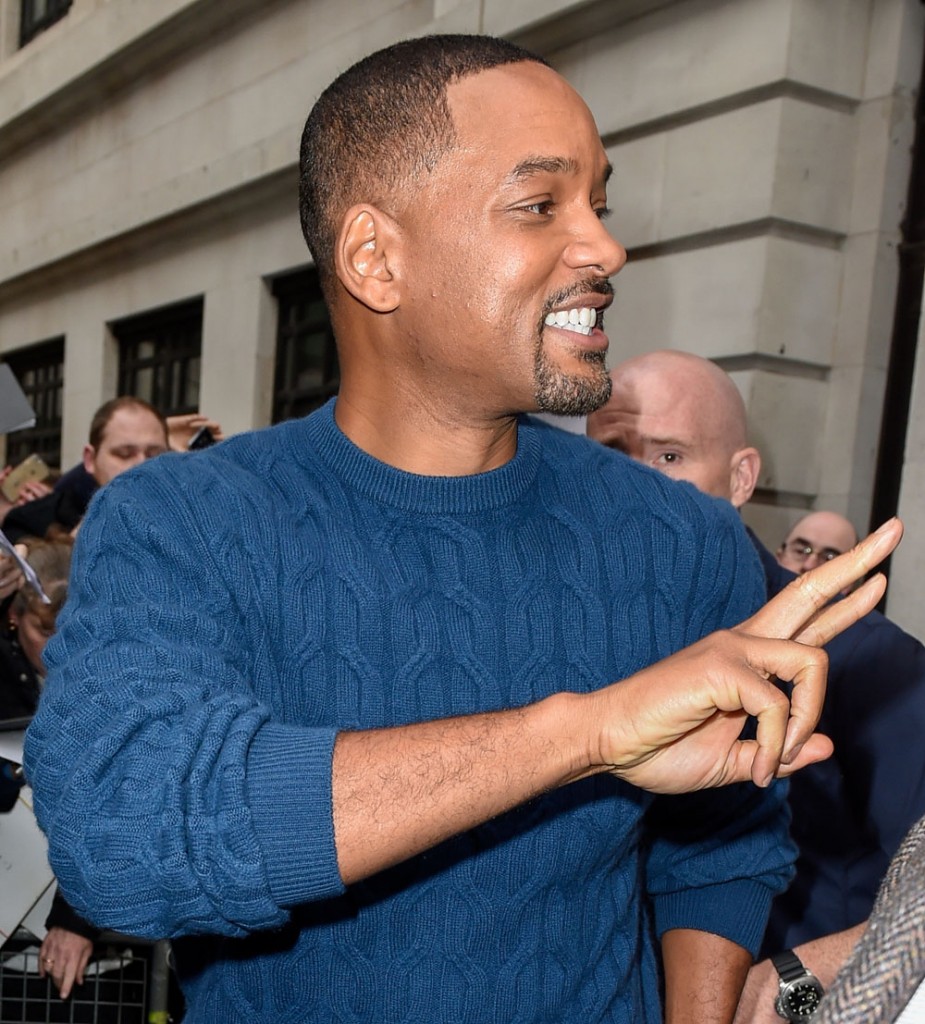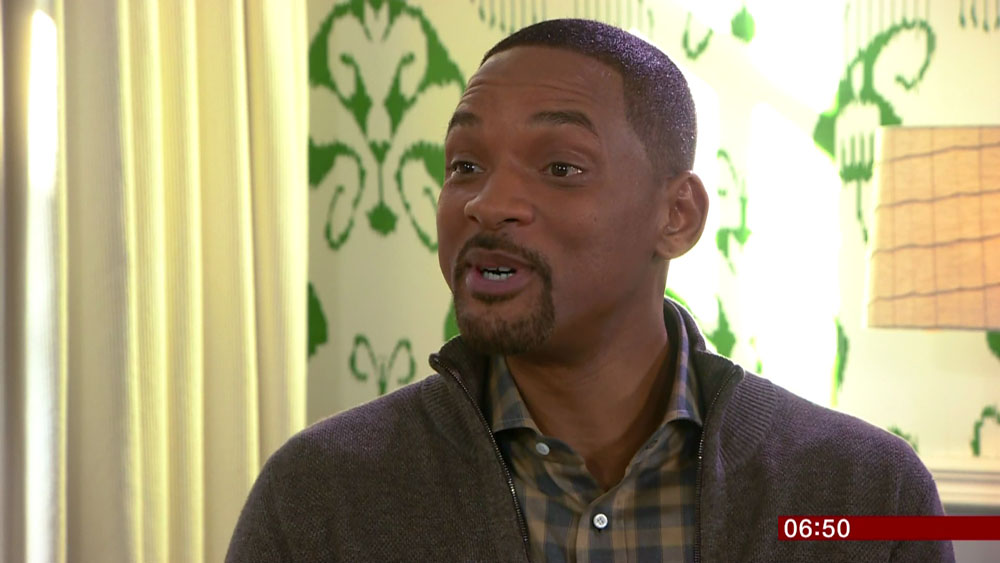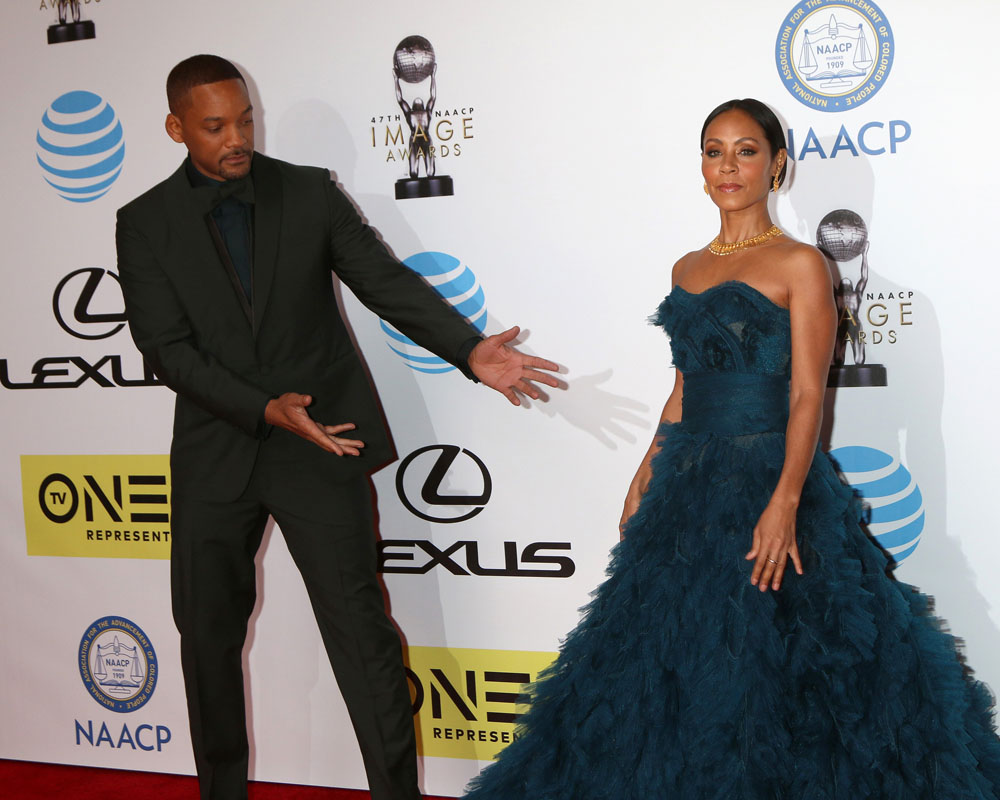 Photo credit: WENN.com