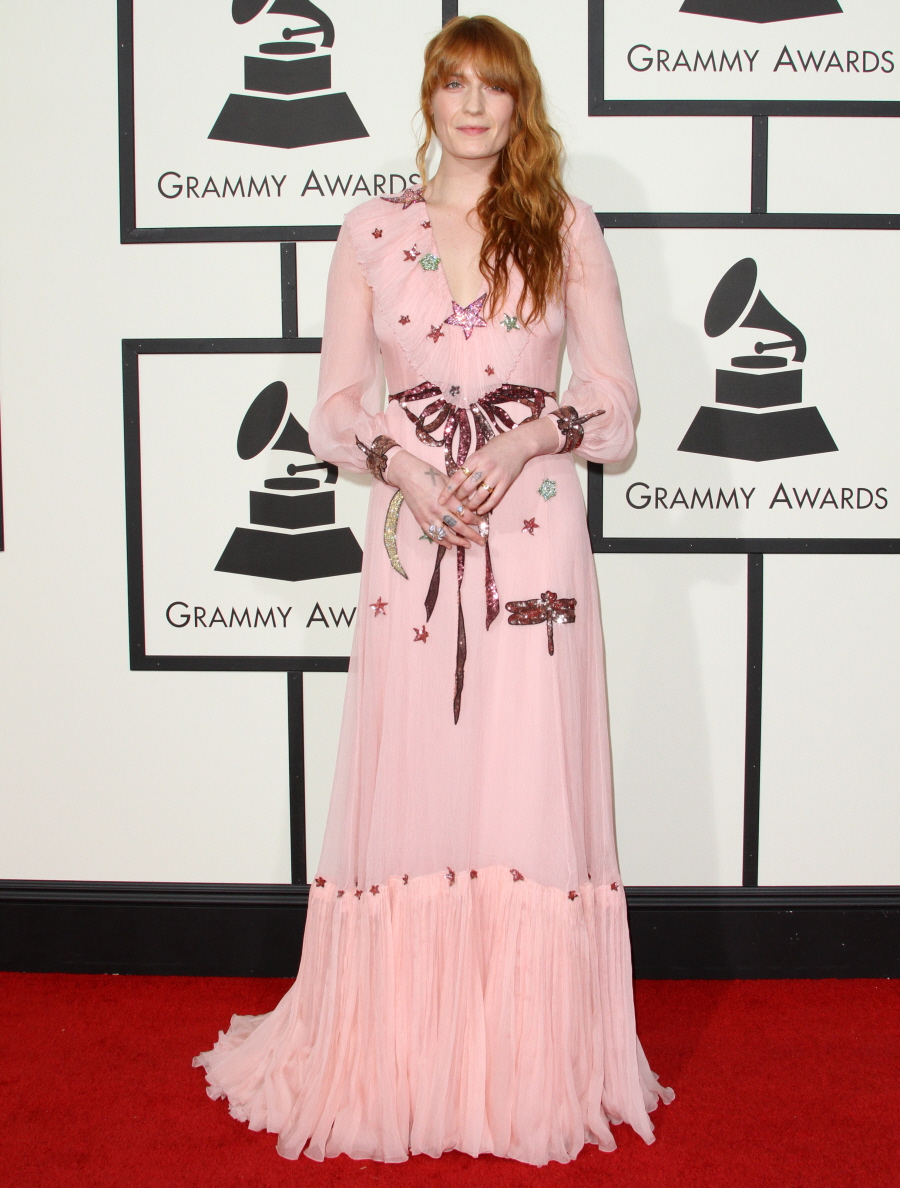 Of all the women doing the boho look, I often think Florence Welch is one of the few ladies to do it properly, and to look good while boho-ing. But Flo's Grammy look was like When Boho Goes Bad. She wore this Gucci gown in candy-pink, with a dust ruffle and weird, childish appliques. This was just… not good. And you guys know I'm a BIG fan, right? I am. I love the latest album and her voice is amazing. But she needs to change up her hair, because the shaggy-dog bangs/fringe is terrible. She also needs to start taking better care of herself in general. Last thing: why didn't Florence + the Machine perform last night?!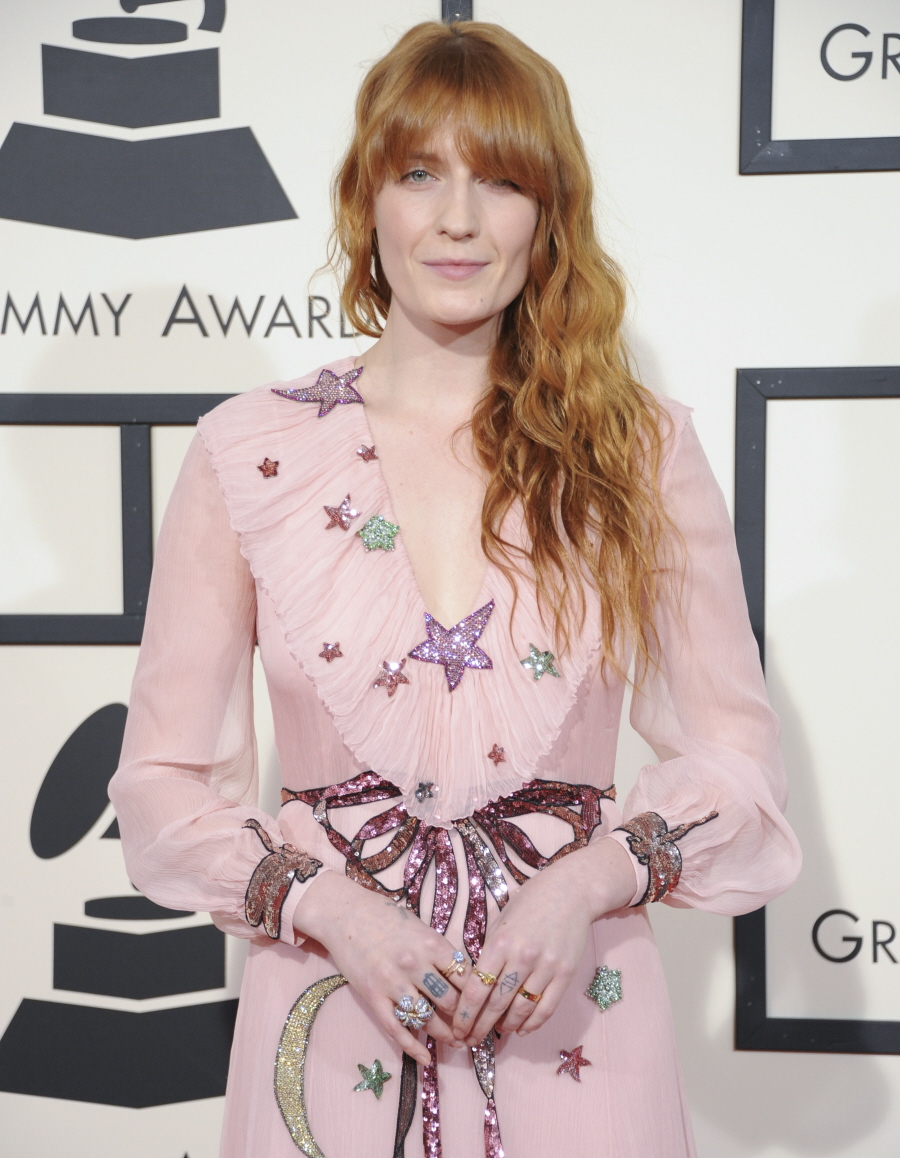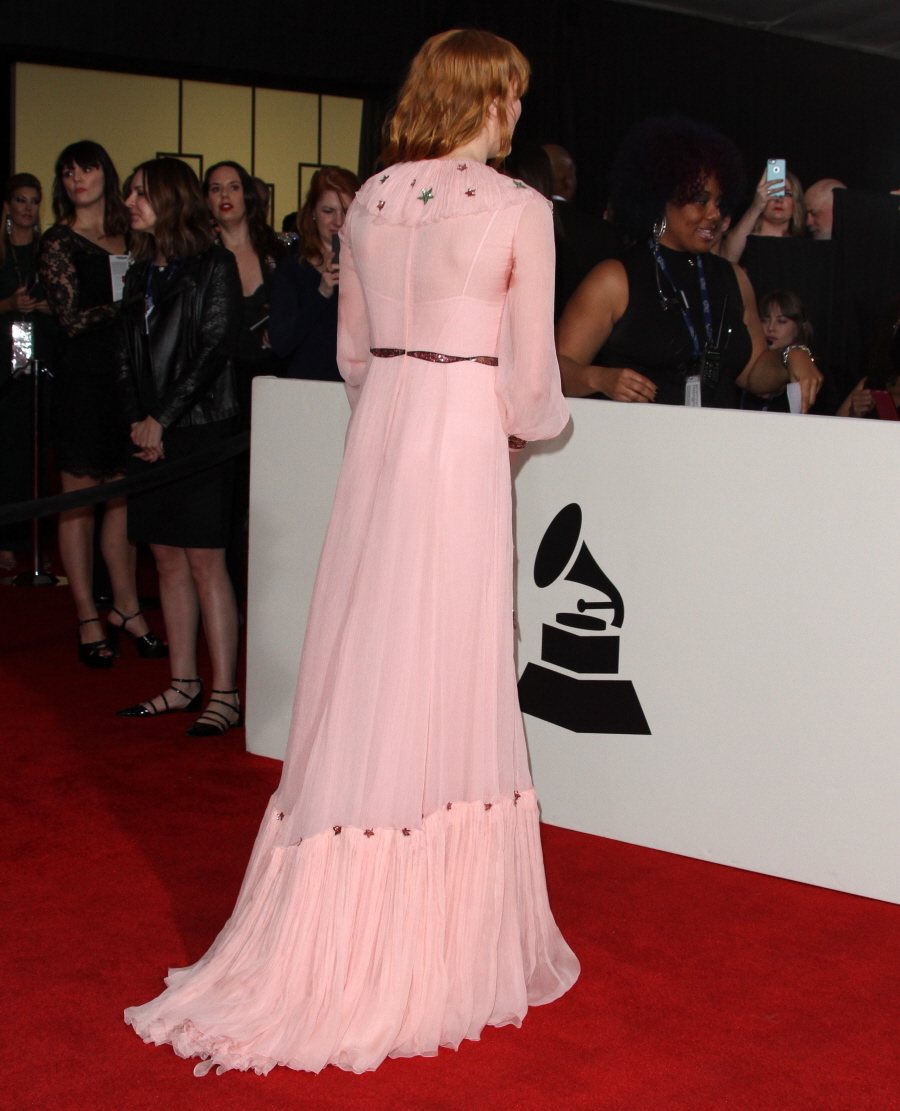 Speaking of trying out something that didn't work, here's Janelle Monae in Jean Paul Gaultier. I get that Janelle's style is quirky/fun/avant-garde, but this look reeks of desperation more than anything else.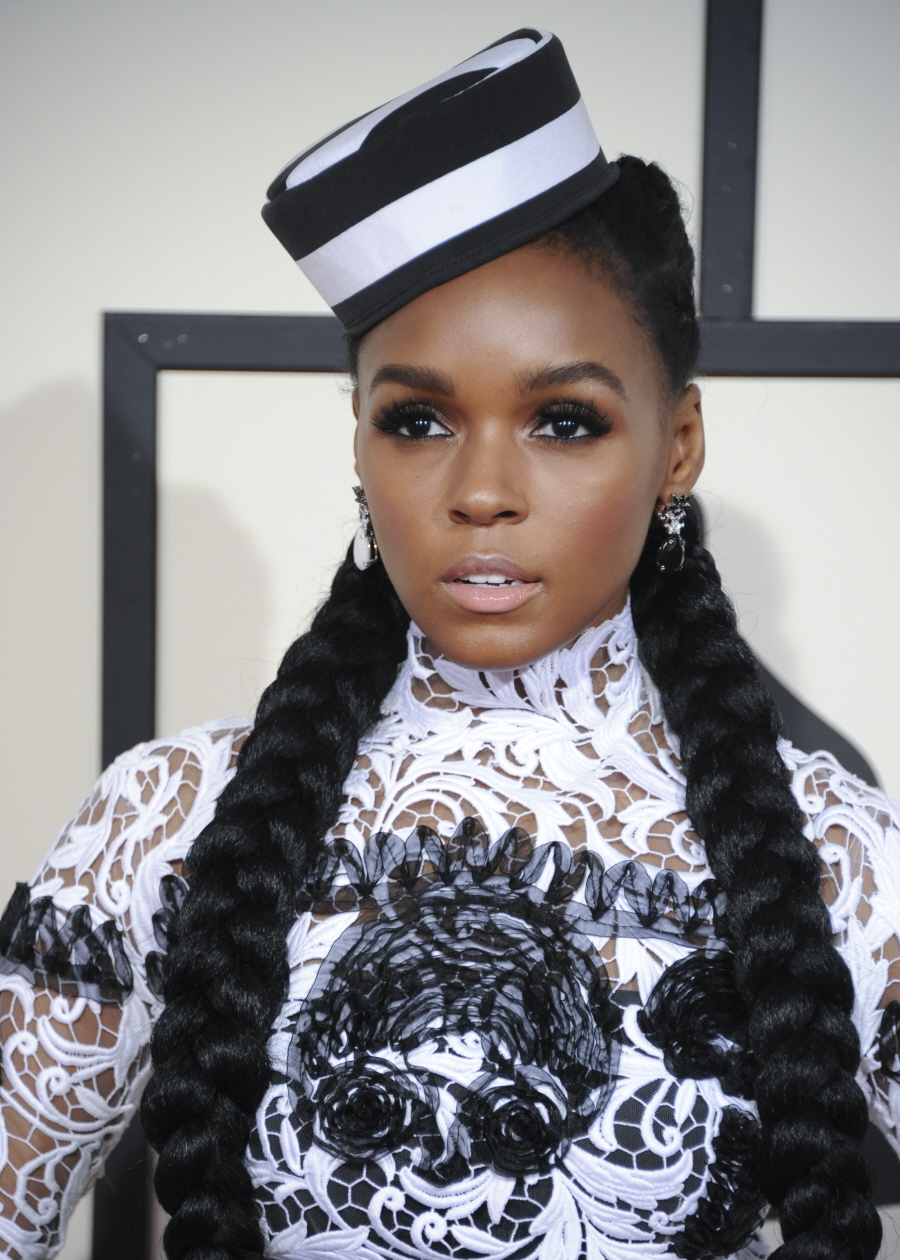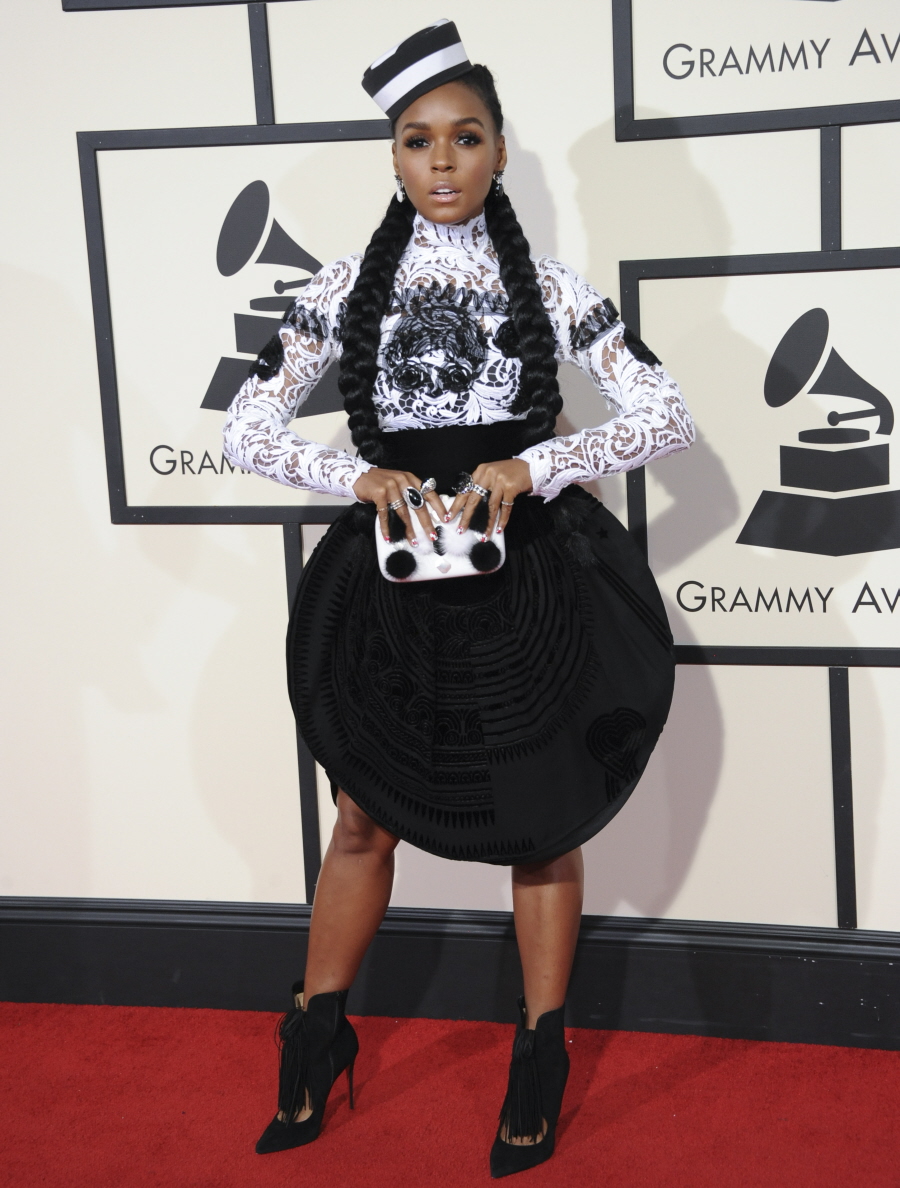 Photos courtesy of WENN.