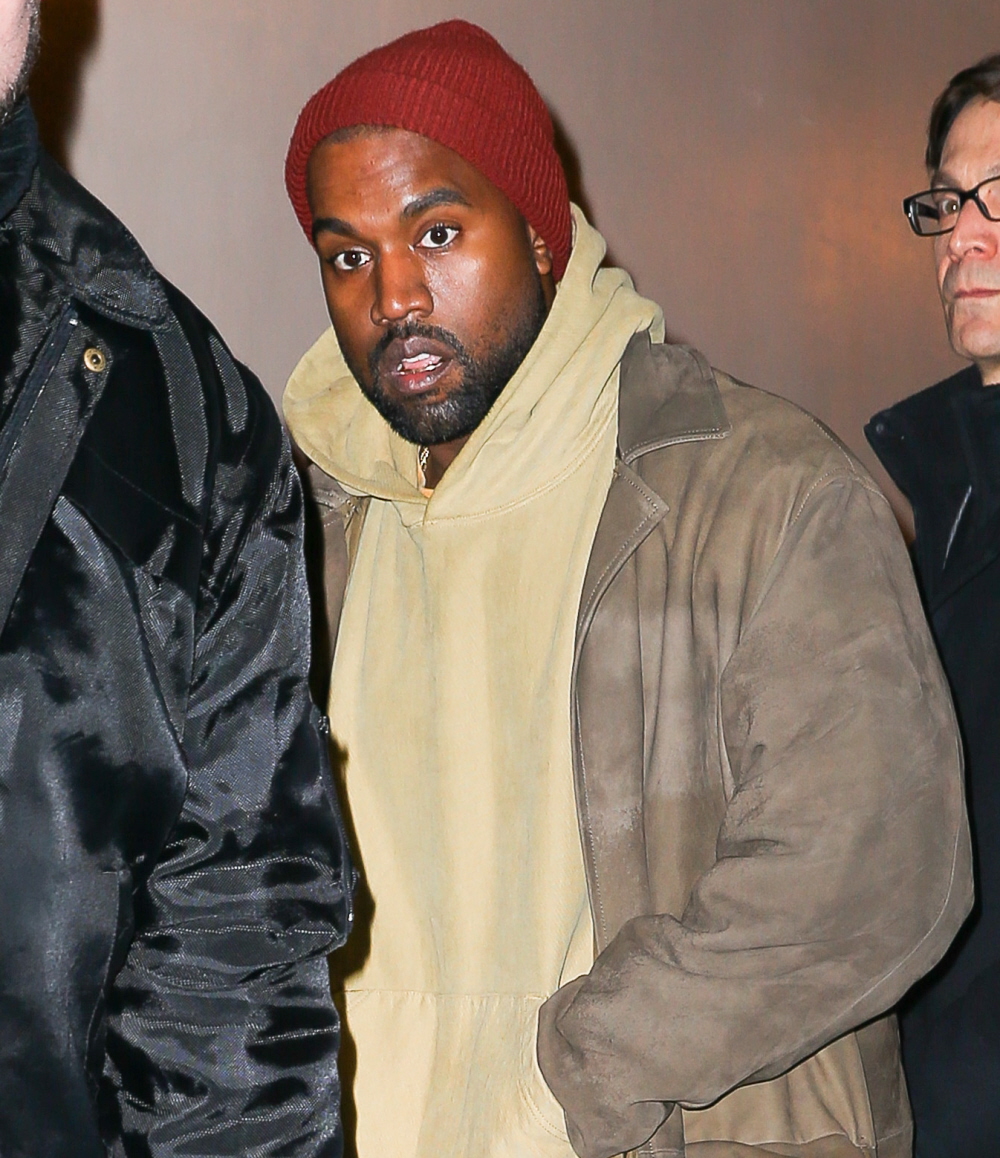 I need to take a little break from our Grammy coverage (which is honestly wrapping up shortly!) because there are about ten-million new Kanye West stories. Too many, really. So, let's do some highlights.
Is Kanye really in debt for $53 million? Sort of but not really. Kanye has self-financed a lot of his fashion ventures, to mixed results. Basically, the $53 million number he cited is how much of his money he's put into his own businesses, at least according to TMZ. Kanye still makes significant bank – Forbes says he earned $22 million last year, and $30 million the year before.
Kanye clarified the debt comments. In a series of tweets, Kanye clarified: "I just feel rich people are always too cool to ask for help trying to impress each other at dinner parties… Yes I am personally rich and I can buy furs and houses for my family but I need access to more money in order to bring more beautiful ideas to the world. If I spent my money on my ideas I could not afford to take care of my family. I am in a place that so many artist end up. Also for anyone that has money they know the first rule is to use other people's money."
Is Kim Kardashian worried about the money situation? Sources tell People Mag that she's totally fine with Kanye investing in his own businesses because they keep their finances separate. Kim actually made double of what Kanye made in 2015, and she's not spending money like a drunken sailor.
Kanye almost walked out in the middle of Saturday Night Live. Page Six has the exclusive story – apparently, Kanye wasn't happy with his set, so he threw a tantrum and Lorne Michaels and Kim were trying to comfort him and talk him out of walking away. It was described as a "meltdown" and "He freaked out about how the set was arranged. He was saying he's 'the greatest artist.' He's having regular meltdowns. Everyone's walking on eggshells around him. He's under a lot of stress between the new album and the fashion line."
Kanye threw a hissy fit about racism against his album? Some assorted tweets:
To Pitchfork, Rolling Stone, New York Times, and any other white publication. Please do not comment on black music anymore.

— KANYE WEST (@kanyewest) February 15, 2016
I love love love white people but you don't understand what it means to be the great grandson of ex slaves and make it this far.

— KANYE WEST (@kanyewest) February 15, 2016
The system is designed for colored people to fail and one of our only voices is music. One of our only ways out is music.

— KANYE WEST (@kanyewest) February 15, 2016
Don't get me wrong, I think there's systemic racism involved in a lot of different industries and social structures. But I don't believe the answer is "white people can never review a black artist's work." I also don't think systemic racism will be solved by billionaires pulling their money out of African schools so that they can invest in Kanye's ideas, you know? Besides, Kanye acts like he's overcome economic hardship/oppression his whole life – he grew up in an educated, middle-class home in Chicago? His mother was a professor! He went to music school! He's been making one-percenter money since he was in his early 20s.
Photos courtesy of Fame/Flynet and Getty.