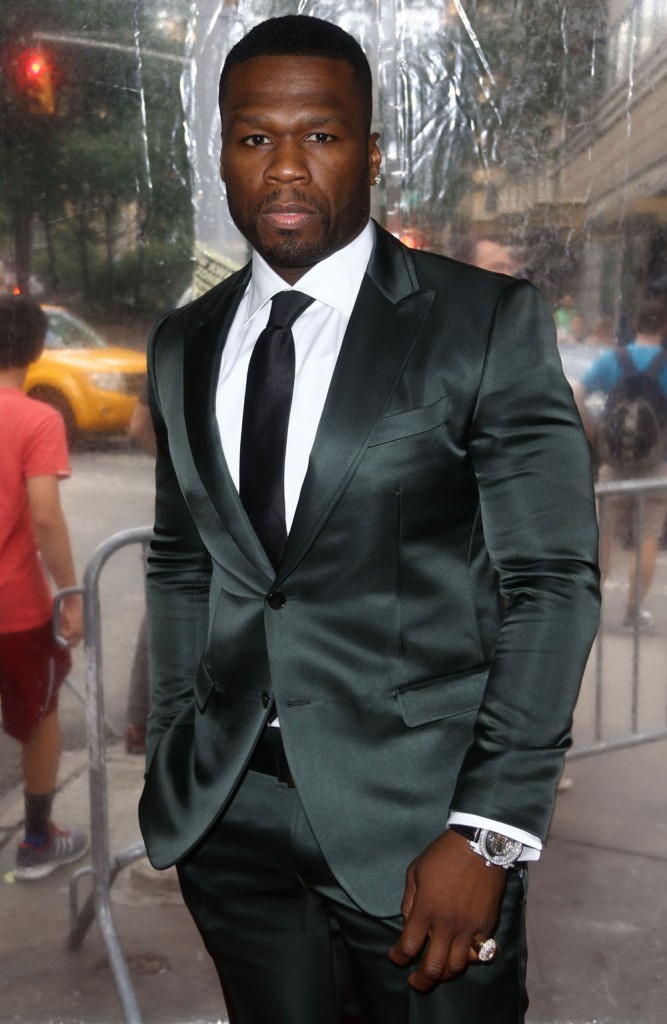 50 Cent has a lot of financial problems, and he often gets in public beefs with people. Some of his financial problems are the result of his personal conflicts. He was ordered to pay $5 million to Lastonia Leviston (Rick Ross's ex girlfriend) after he posted a sex tape of Leviston and another man. (This was 50's attempt to get back at Ross, they've been feuding for years.) He was also ordered to pay $17.2 million to a former business partner for stealing the design to his "Sleek by 50" headphones. So 50 filed for bankruptcy last July, citing equal debts and assets, and likely using bankruptcy as a tool to avoid paying these massive judgments against him. Plus he has a huge mansion and lot of luxury cars and made some bad investments that lost money during the recession.
The creditors in 50's bankruptcy case are asking for him to pay back some of what he owes. Apparently this involves garnishing his wages to some extent, but 50's legal team calls the plan a violation of the 13th amendment and has issued a response comparing it to slavery, basically:
50 Cent is lashing out at some of the creditors in his bankruptcy case, telling the judge they are trying to set the clock more than 150 years and gunning to make him their slave.

Three of 50's biggest creditors — Sleek Audio, SunTrust Bank and Lastonia Leviston — have come up with a payback plan and are asking the judge's approval.

50 has just responded, claiming the plan violates the 13th Amendment to the U.S. Constitution which bans slavery and involuntary servitude. He says the plan would create "a near-indefinite period of involuntary indentured servitude" where he has to work solely for the creditors' benefit.

He goes on to say, "The plan conditions [50's] access to food and shelter on the whims of the trustee, who answers only to the [creditors]."

He claims it amounts to "compulsive labor" which he says is unconstitutional.

50 owes his creditors more than 30 mil.
I can't really pin this latest filing on 50 because it's likely some kind of legal maneuver that his lawyers came up with and I have no idea if it's valid. It's sounds idiotic to me, but I'm not a lawyer. From what I know of the legal system, they often throw a lot of things to the wall to see what sticks.
As for 50 declaring bankruptcy, here are photos of him playing with $500,000 in cash. He posted these to Twitter in 2012 and yet now he's somehow too broke to pay back his loans or give that woman the settlement he owes her for grossly violating her privacy. I suppose downsizing his lifestyle would somehow violate eminent domain. (I'm not a Constitutional scholar, I can't judge if that joke works.)
Check out his gold chain and Jesus medallion. Making him sell that to settle his debts would go against the first amendment.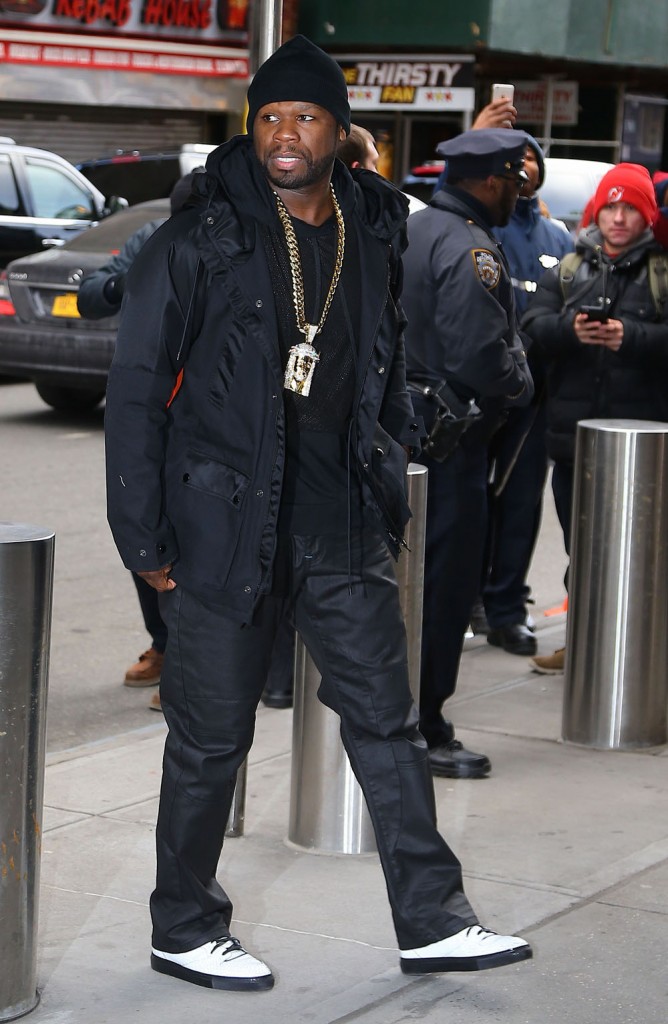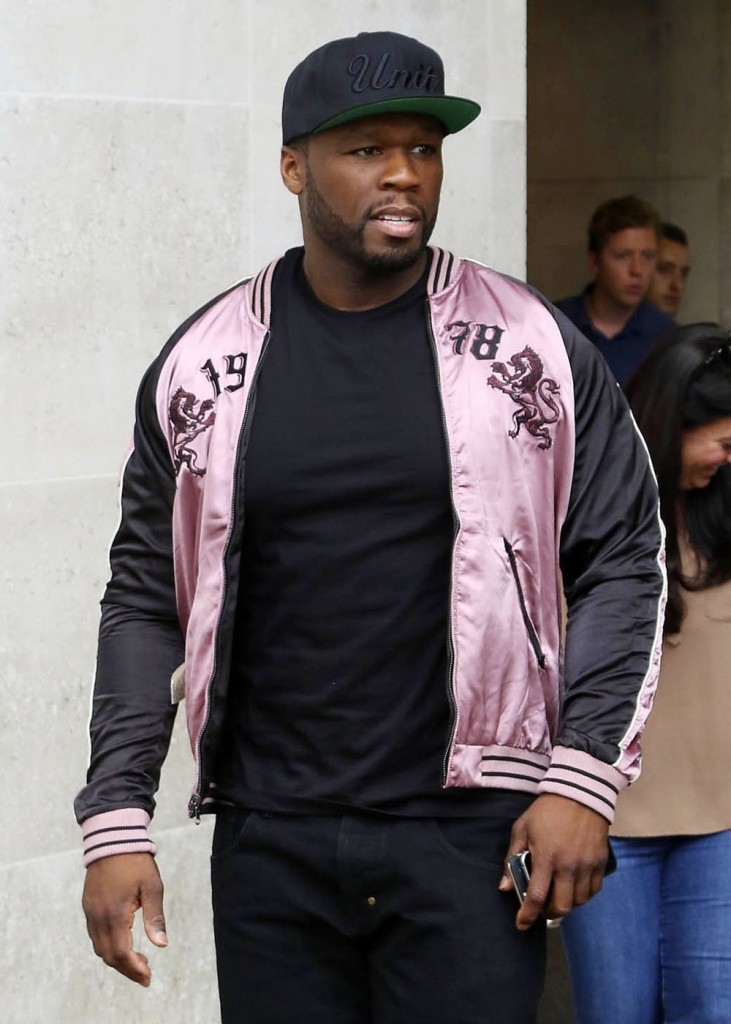 photo credit: FameFlynet