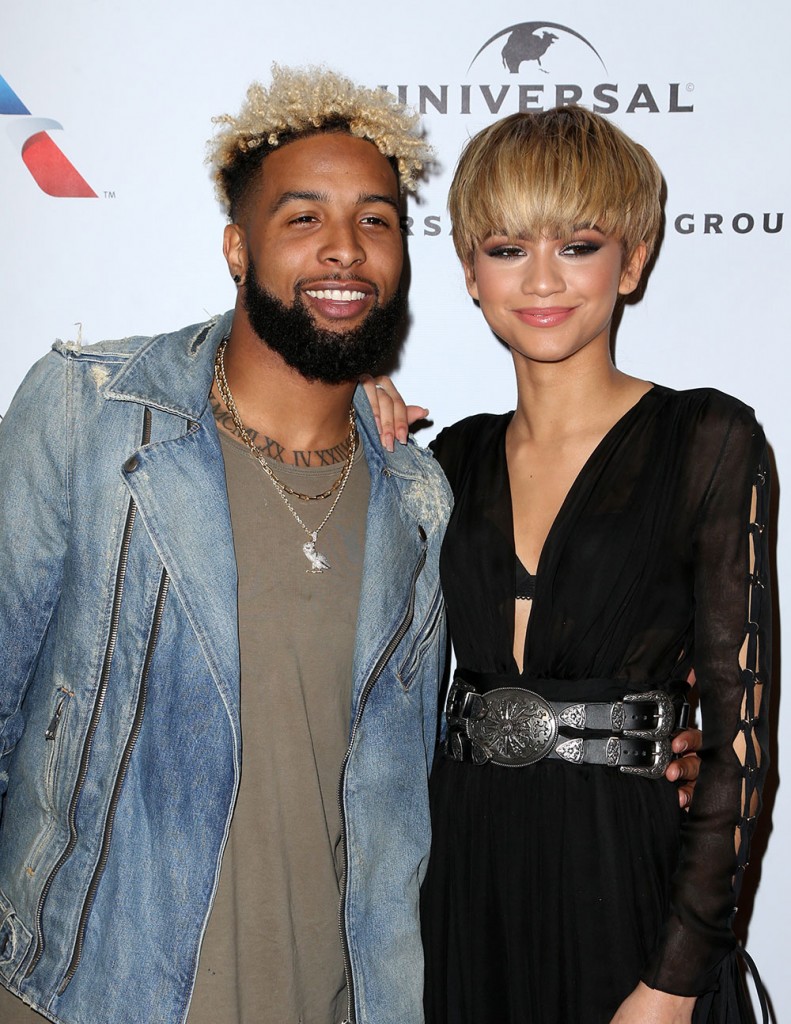 Disney star Zendaya, 19, is the new face of CoverGirl cosmetics and she showed off some cool looks in her first commercial for the beauty brand, which premiered during Monday night's Grammy Awards. Incidentally, Zendaya did her own makeup for Grammy night (as she's done in the past), using CoverGirl products, of course.
Monday was an eventful night for the K.C. Undercover star. Not only did her new commercial debut, but it looks as if she may have a new man. She was seen at the Universal Music Group Grammy after party posing for photos and holding hands with New York Giants wide receiver Odell Beckham Jr., 23. A source told E! News, "They were close, whispering in each others ears and maintaining a very flirty vibe." Odell, who earned rookie of the year honors from the NFL in 2014, has been romantically linked in the past to Amber Rose. Zendaya recently told Complex magazine that she didn't really have time for romance, stating, "You've got to realize my schedule is kind of nuts. I don't have time to go out and get to know somebody. If I didn't know you from the last three or four years of my life, it's probably too late."
TMZ tried to get the scoop from the couple as they left the party, but Zendaya and Odell weren't confirming or denying anything. Side note: it was nice to see Odell being a gentleman and closing the car door for her. The intrepid reporter got the last word from Zendaya's Dad, Kazembe Ajamu Coleman, who was her escort for the Grammy night festivities. When asked about the relationship, Papa Zendaya said, "When you see my daughter out on a date without me, it's a relationship. [This is] like an audition, an interview." They make a cute couple, and I'm thinking Odell will probably get a callback.
Can we talk about Zendaya's dress and shoes? I love them. I covet them. I want them, although I am never invited to any celebrity parties, but I sure would knock 'em dead at my local TGIFridays in that ensemble. I also hope she sticks to the bob (it's so cute on her) and not the mullet she rocked earlier in the evening. Some things just don't need to come back.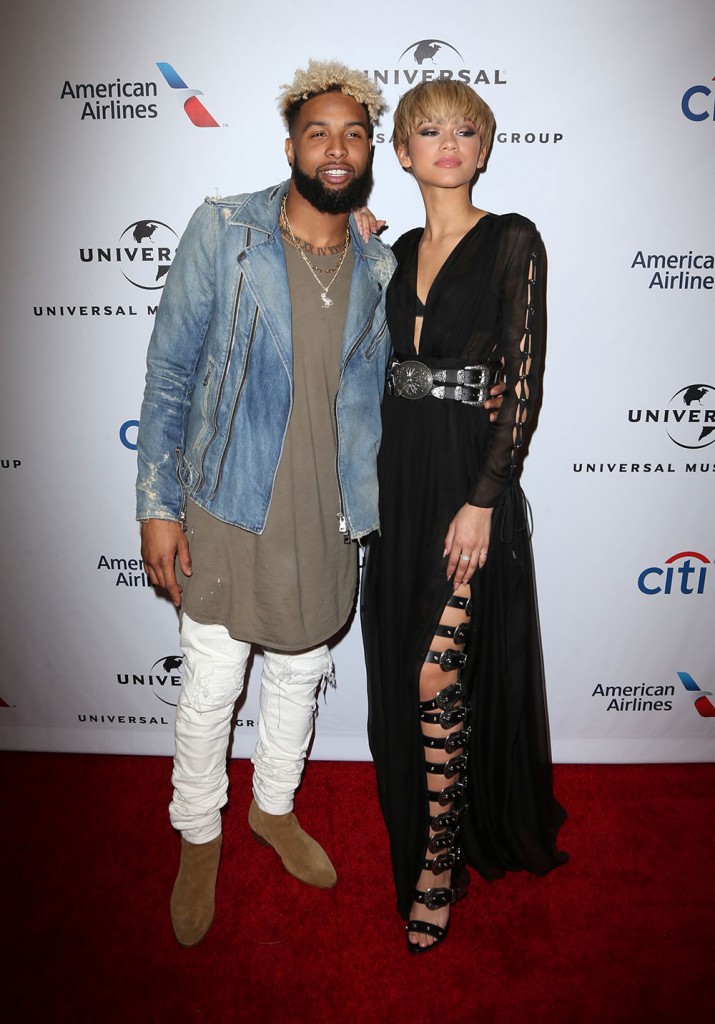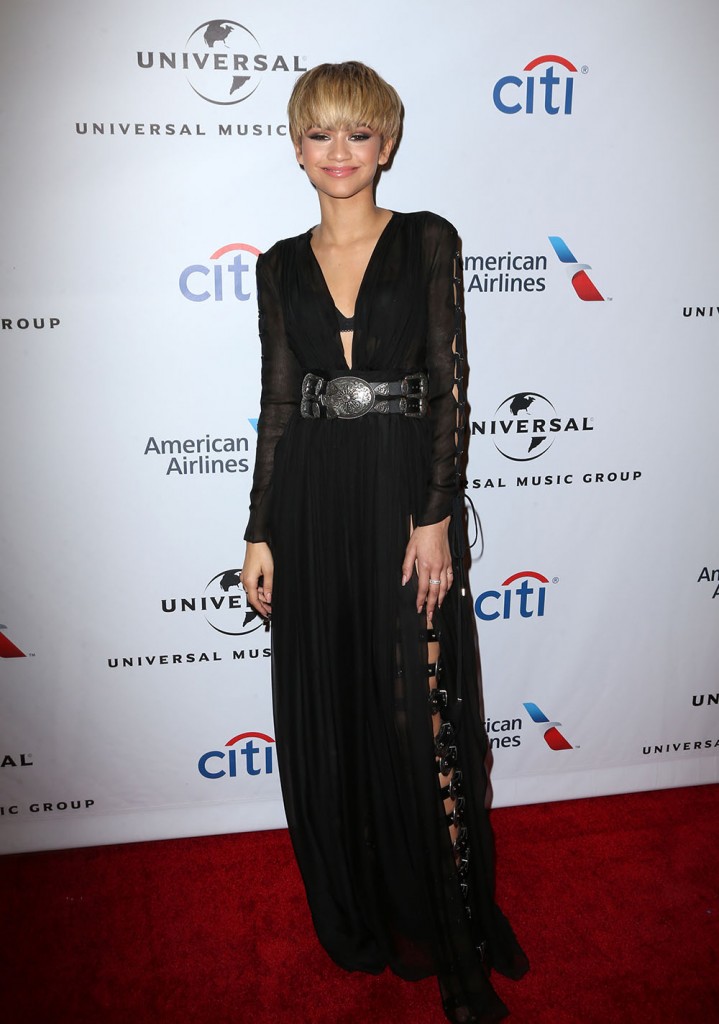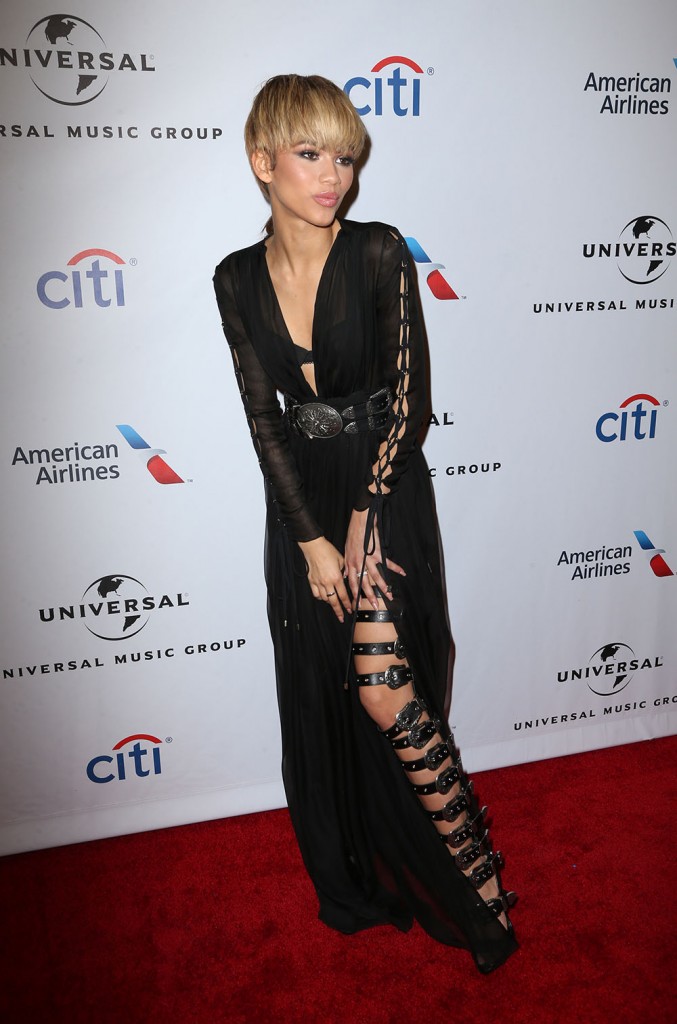 Photo credit: WENN.com