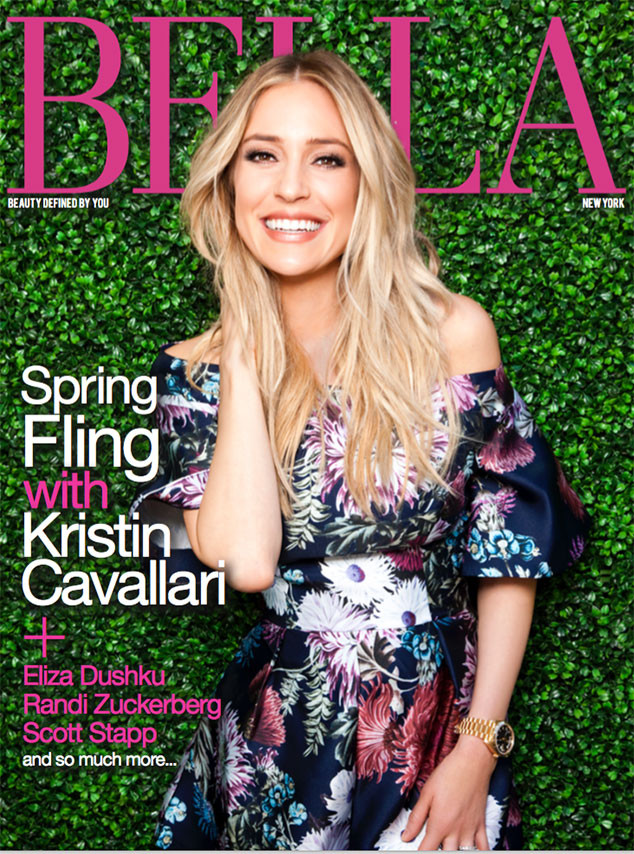 Kristin Cavallari is Bella New York magazine's March cover girl. I am not familiar with the print magazine but I really like Bella LA's online magazine, it's great for local gems and tips. Kristin is best known for her role on The Hills and Laguna Beach, neither of which I have seen; one of my freshman college roommates was from Laguna Hills, I feel like I lived it already. Since finding fame on reality TV, Kristin has gone on to produce a jewelry line, a pretty cute shoe line for Chinese Laundry and marry Chicago Bears quarterback Jay Cutler.
Even with little knowledge of Kristin, I really felt for her at the end of last year when, soon after the birth of her 3rd baby, a girl named Saylor, her brother Michael went missing only to be found dead from hypothermia.
2016 is turning out to be better for Kristin as she begins her first book tour for her memoir/lifestyle book, Balancing in Heels: My Journey to Health, Happiness, and Making it All Work, which sort of fits with her lifestyle app. I always laugh at a 29-year-old writing a memoir, I guess the edge is you haven't forgotten anything. For her exclusive with Bella, Kristin admits to being quite fortunate:
Kristin Cavallari is among the first to acknowledge that she's a pretty fortunate person.

The Hills star is just 29 but already has a doting husband, three beautiful children, a career as a fashion designer and actress and now she's adding author to her resume.

'I'm very fortunate to sort of have everything,' she told Bella magazine.

She told Bella the key to her being able to juggle so many things is the fact she's in a position to be able to choose her own hours.

"I have a shoe line and a jewelry line, and I can work on those from anywhere," she says. "And with the book [Balancing in Heels], same thing, you know, I could write it in my spare time, when the kids are sleeping or my husband [Jay Cutler] could watch them and let me write for a little while, and so I'm very fortunate to sort of have everything."

Kristin says she's "had to pass on a few really exciting opportunities" career-wise that would've kept her in L.A., but she's maintained a robust professional life. "Who knows what will happen in five years, but right now, my priority is my family," she says.
[From The Daily Mail and E! Online]
I have poked through the sample of Balancing in Heels on Amazon; I do love the title. The book looks fairly standard and much more about her life instead of, say, our lives. I like that she talks about Jay's Type 1 diabetes and includes some recipes for that. As I said, I currently have a bit of a soft spot for Kristin so I am going to wish her well on her ventures. I do bristle at how casually she says she fit in writing a book. I have never written a lifestyle book but I have written a book and even with a supportive husband and sleeping children, writing it didn't fit so tidily into my schedule.
I appreciate that she acknowledges the advantages she had to pursue her various endeavors, at least she is not trying to equate herself with the common person's life. She told Inquisitr that in the book, "I really talk about my relationship with Jay — and I don't sugarcoat anything. I'm very honest about the fact that we don't have a perfect relationship. But we're doing everything we can to make it work." Theirs was not an easy trip down the aisle so good for them for continuing to work on it.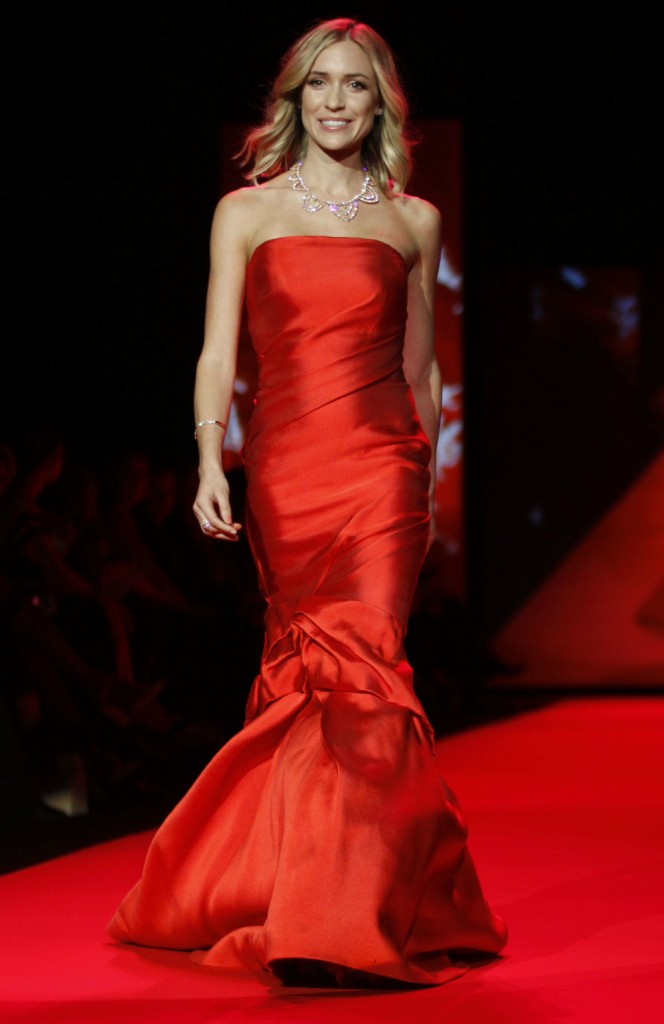 Photo credit: Gilles Toucas Photography/BELLA New York magazine, WENN and FameFlynet Photos and Getty Images