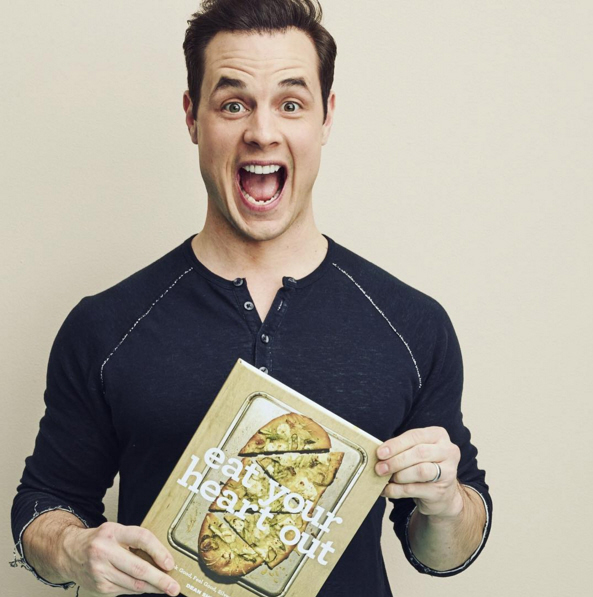 Dean Sheremet is promoting his new cookbook, and he's been getting some good press about and around it. Dean writes openly about the breakup of his marriage to LeAnn Rimes, how that pain led him to New York and culinary school and more. He's been pretty nice about the whole thing, and it does feel like he's genuinely over it. LeAnn is still pissed, of course, and trying to shut him down through cease & desist letters and legal threats. Dean even promoted his book on Brandi Glanville's podcast too! Anyway, Dean sat down for an interview with Jezebel last week, and he once again comes across like a nice guy with no particular axe to grind. Some highlights (you can read the full piece here):
His journey to professional chef: "I don't consider myself a celebrity chef. When the demise of my relationship with LeAnn happened, I moved to New York and needed something that was inherently mine—that just belonged to me, it had nothing to do with the entertainment world. So I went to school at the French Culinary Institute, graduated top of my class, and then started working in restaurants making sh-t money just because I wanted to be a chef. I didn't want to release a cookbook and have it be unwarranted, or have someone look at it and go, Oh, it's LeAnn Rimes's ex-husband releasing a cookbook. I always wanted it to be legitimized. And for me to do that, I kind of had to disappear and go to school. I worked for Nobu. I worked for Jean Georges. I had to do it at the highest level I could possibly do it so that, for me, I could say I could stand on my own two legs and say, This is mine. So I had no problem being completely honest. I think a lot of people sugarcoat a lot of things, and for me, I went through a really sh-tty divorce! It was part of my story. It's not the whole story, but it's a stepping stone that led me to be that honest and do this book. So I wasn't afraid of doing that at all."

Whether this is an angry/revenge-soaked cookbook: "It's not an angry book at all… People are playing it up a little. It's being presented as a revenge cookbook, but it's not a revenge cookbook. I have no animosity towards her. We were together for eight years, and it was really incredible for a lot of the time. There's no me versus her in this book at all. I even say in the intro what I was to blame for, and how I could have been better, and what I learned. I was lucky enough to, when I left the three of them—that triangle of blame and anger—I just went, you know what? This is what happened. I was at fault in some places too. It takes two people to get married, and it takes two people to get divorced."

How he turned to cooking: "I had always cooked—my grandmother had me in the kitchen since I was a young kid. Food had always been a thru-line in my life. I threatened [once], when LeAnn was gonna possibly do Broadway, I thought, 'Oh, that would be cool, I'd love to come up and do culinary school.' It was always just bidding it around what her schedule was going to be? It had always been in my brain, but when it happened I was like, "This is the perfect time to make a huge crazy jump." So I left LA, moved to New York, and started my whole life in New York.

Whether he would have gone to culinary school had his marriage not fallen apart: "I don't think I would have, no. We were so intertwined, and it would have continued going the way it was going. I needed to have my ass kicked and pushed into the deep end of the pool."
I like this: "I was lucky enough to, when I left the three of them—that triangle of blame and anger—I just went, you know what? This is what happened." Because it IS a triangle, despite what Brandi Glanville wants to think or admit. All three of these people – LeAnn, Eddie and Brandi – keep the budget Triangle of Doom alive. In Brandi's case, I sort of understand it – she turned "being left for LeAnn Rimes" into a career. I can't really explain why LeAnn and Eddie keep it alive though. As for Dean, he got out, he learned from his years with LeAnn and he's built a nice life for himself. I wish him well!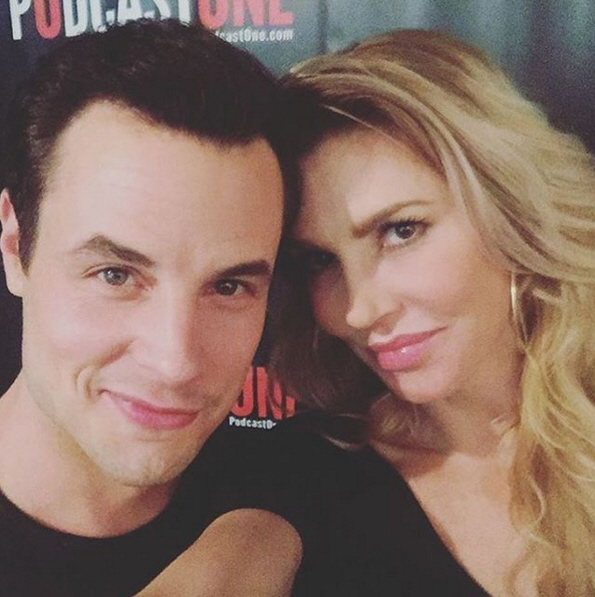 Photos courtesy of Dean's Instagram.