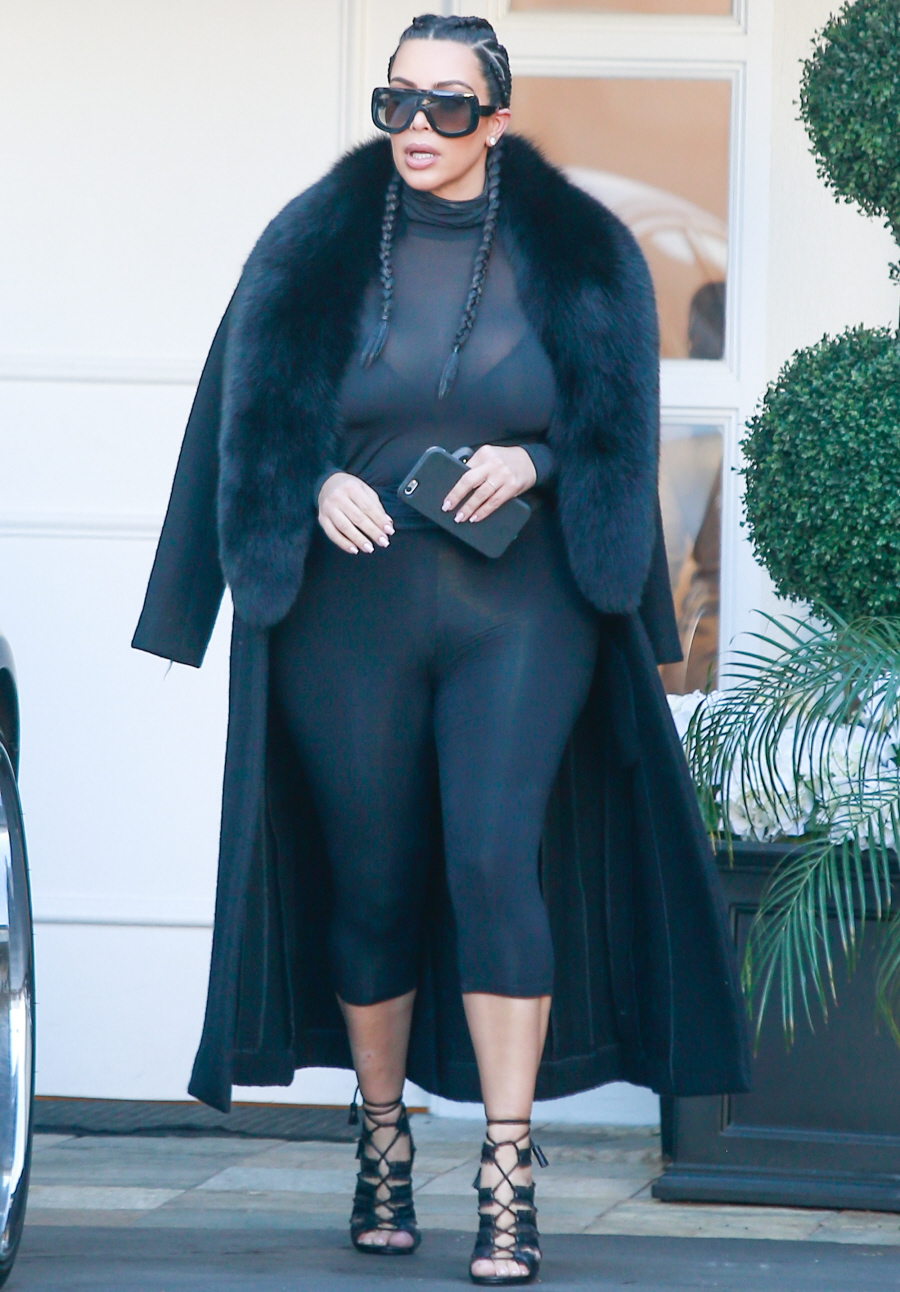 Here are some photos of Kim Kardashian on Friday in LA. Such a hot mess, my God. I feel the same way now that I felt during Kim's pregnancy: what the hell does she have against sweatpants?! Why does everything she wears have to be skintight, unflattering and two sizes too small? I truly believe Kim thinks that she'll look smaller if she wears smaller clothes. No, honey. That's not the way it works.
Anyway, given the craziness that Kanye has unleashed over the past month, many people are wondering aloud if Kim and Kanye's marriage will survive. People Magazine has issued a series of exclusive stories throughout the week, all with "unnamed sources" dropping some interesting quotes about what's really going on. The basic gist is that Kim doesn't like Kanye's constant tweeting, but their marriage is okay. Not great, but okay. And here's the latest People story spelling that out.
It's been a rough week for Kim Kardashian West in the midst of Kanye West's media chaos. In recent weeks, a series of Twitter rants have left the public and some of West's friends questioning his mental health, but it seems the rapper's actions may be taking a toll on his wife.

"It's been a rough week for Kim," a Keeping Up with the Kardashian source tells PEOPLE. "She has lots of support from her family though. Everyone knows that Kanye, once in a while, goes on public rants and they are all very understanding that it's exhausting for Kim. It's like a tick that he has."

However, Kardashian West looked to be in good spirits on Thursday as she and longtime friend Jonathan Cheban were spotted out in Beverly Hills. She even did a live stream on Thursday, where she and Cheban joked about West's rants after she used the slang term "chillax."

"It's so 1997, I'm, like, embarrassed," Cheban said during the livestream, posted on Kardashian West's website and app. "Thank God Kanye's not in the car, or he would've had a 'chillax' rant."

Still, the source tells PEOPLE that West, who is currently in Paris, has trouble "controlling his impulses" and "Kim just wants him to calm down and stop. When he starts his rants, it's very difficult for him to stop. When he starts venting, it's like he needs to get it all out. Kanye might seem mentally unstable at times, but there has never been any concern for Kim, or the kids. Kanye just has a problem controlling his impulses. It's not anything that usually affects their everyday life. Their marriage is not perfect, but there are no plans to split."
Eh. I'll admit that I don't really overthink Kanye. He's been this way for years, you know? I'm always surprised when people act like it's a new thing, that he goes off on Twitter rants or throws tantrums or makes megalomaniac statements. He's being doing that for years. So, I'll say this – Kim probably sees it first hand more than any of us, and she's always known whom she married. And of course she has no plans to split from him – I really believe that she's ride-or-die for him right now, especially after she just gave birth to the male heir, Saint West.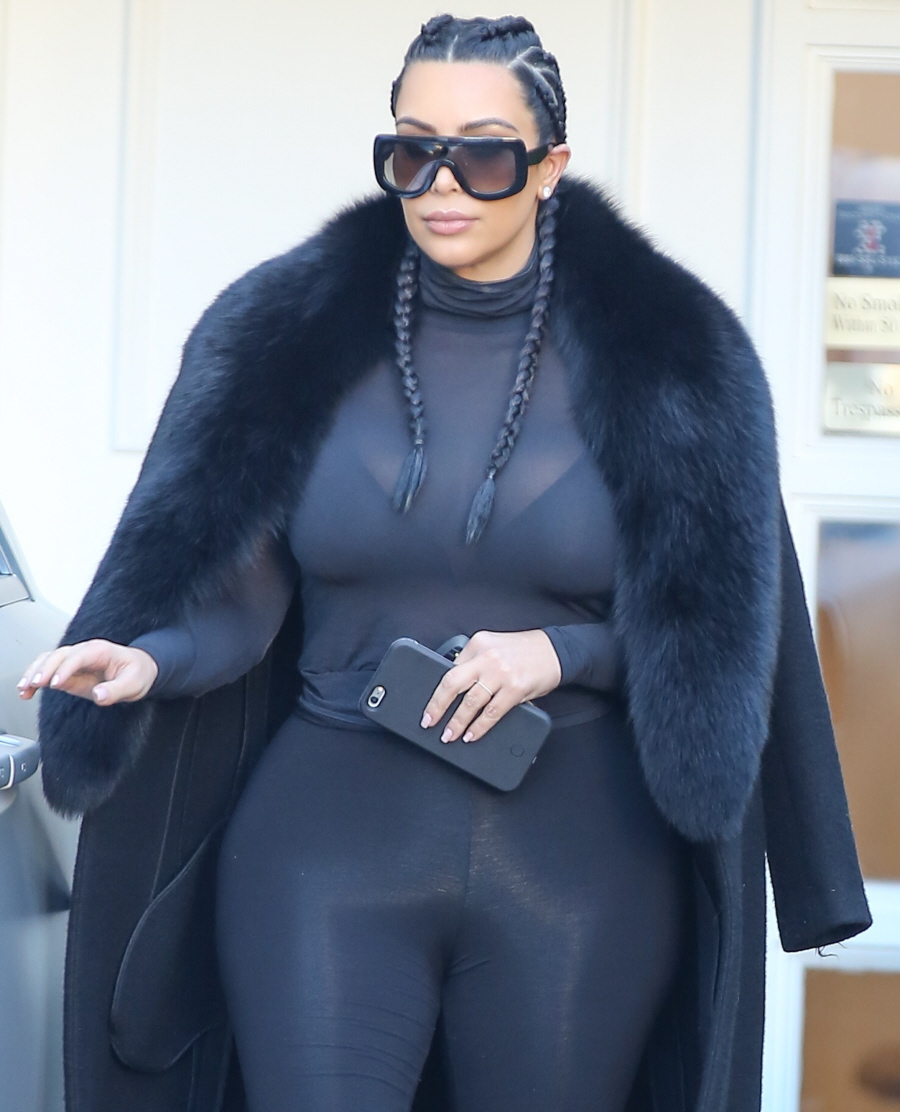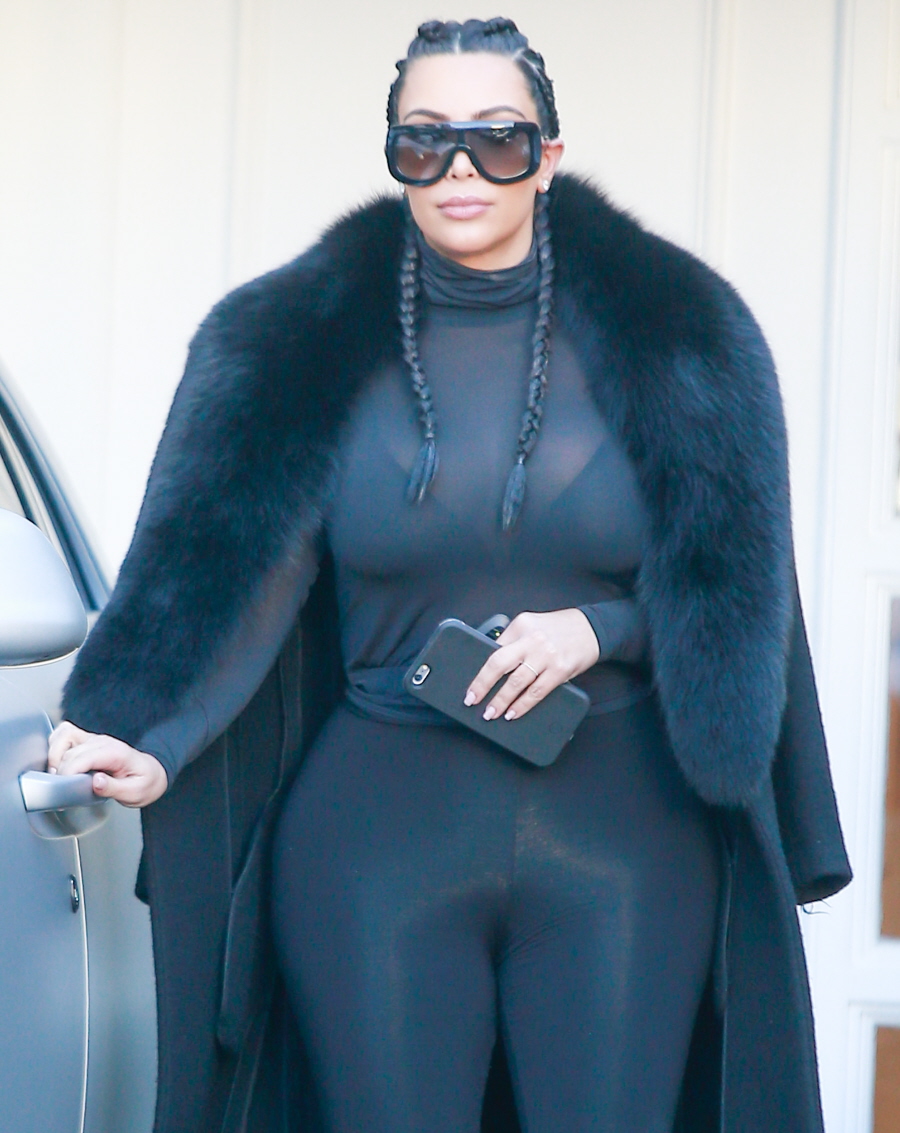 Photos courtesy of Fame/Flynet.