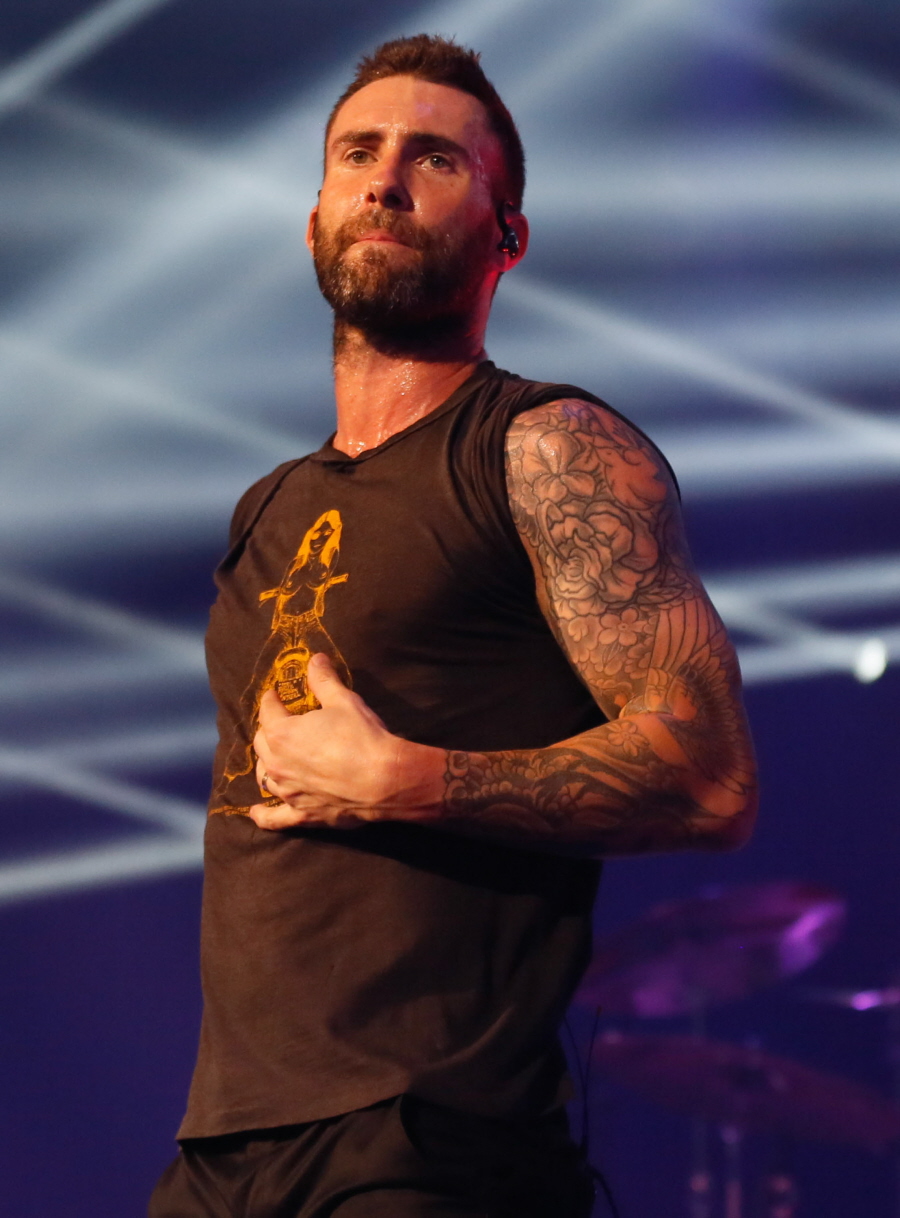 I don't love or hate tattoos. I don't personally have any tatts, but when someone has some good ink, I enjoy it. I don't think tattoos are inherently trashy, and yet some tattoos definitely do add to a trashy vibe on SOME people. Like, I enjoy a lot of Angelina Jolie's ink, but I think her periodic table tattoo (or whatever it is) was a mistake.
Anyway, Adam Levine has had lots of tattoos for years and years. I think most of ink – on his arms – looks really good. His sleeves are good-quality work. But Adam was not content with just getting inked on his arms. He's spent the last six months getting an epic tattoo on his back. And he showed off the new work on his Instagram:
Is this tacky? Trashy? Cool? Amazing? Good quality? I have no idea. But I kind of think if you're going to spend all that time, money and effort into this kind of epic full-back tattoo, it should represent something that's really important to you. And how is a cross-eyed angel-mermaid with a skull something that's really important?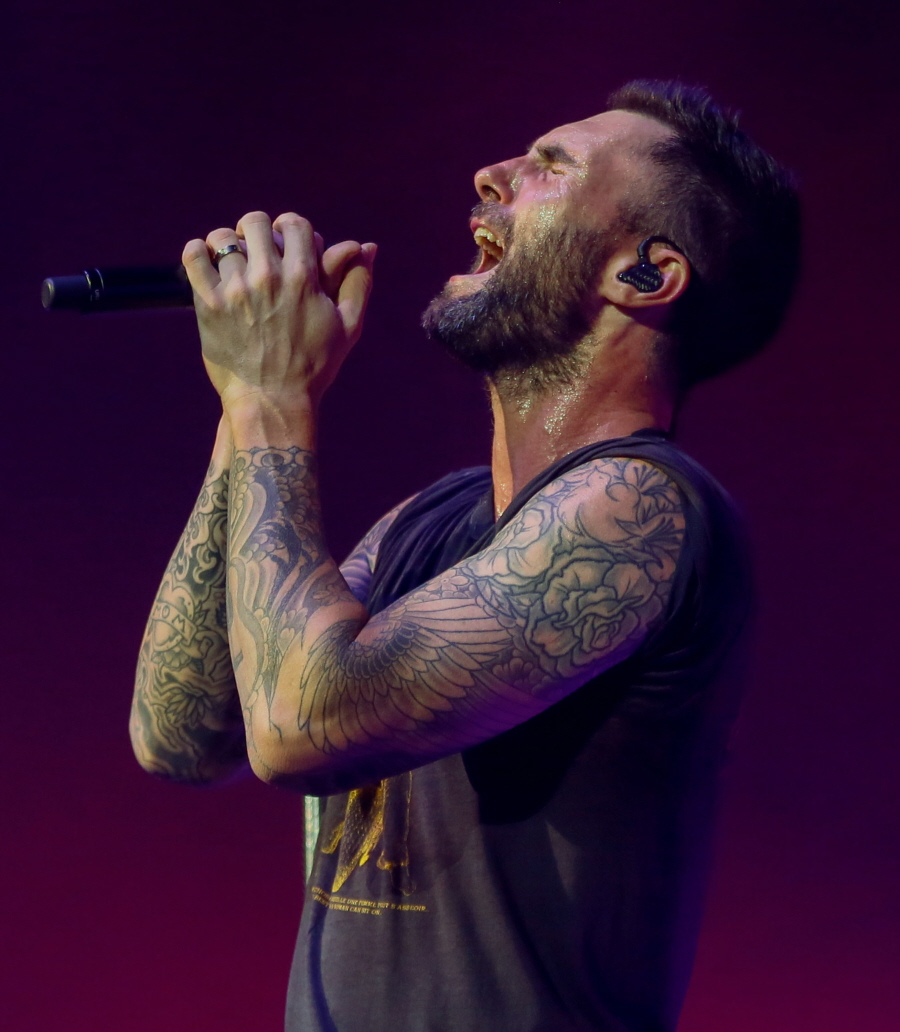 Photos courtesy of Fame/Flynet, Instagram.