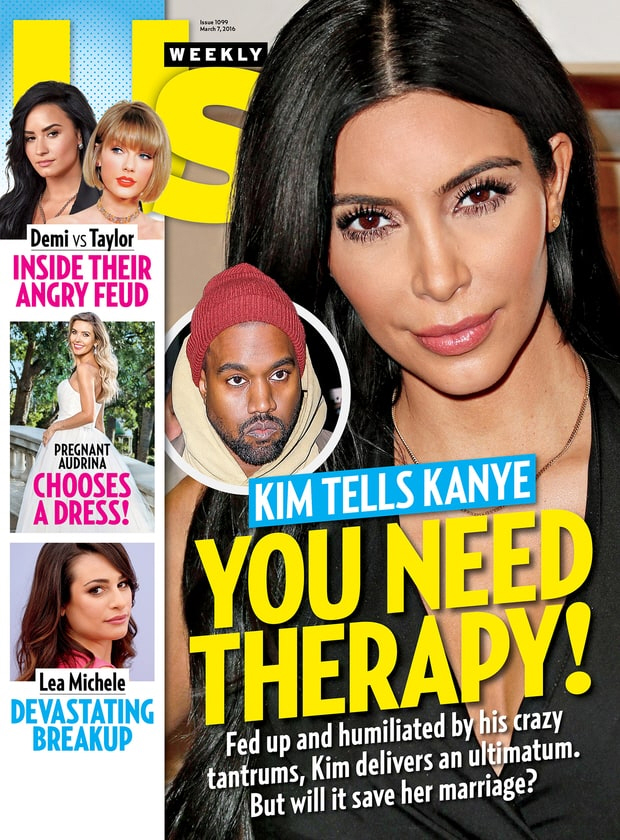 Ugh, let's do this. There are 20 million new stories about Kim Kardashian and Kanye West. And for all of the positive spin Kim and her team are trying to do on Kanye's public malfunctions, he just keeps malfunctioning. So Us Weekly claims that Kim has had enough, and she's telling him that he needs to go into therapy. A source tells Us Weekly: "Kim is very concerned and frustrated. She and Kanye are having big problems that are escalating. Kim has demanded that Kanye get therapy." But the source also says that Kanye "hasn't agreed to anything." Probably because Kanye believes he's not crazy. Debatable, Kanye. Kanye went off another Twitter rant yesterday about craziness, the Grammys and more. He started off by saying he "would like to sit down with Neil Portnow right now." Portnow is the CEO of the Recording Academy. Some selected tweets:
I think the Grammys are super important!!! I know so many cool artists whose hearts have been broken by the politics including mine. We need to fix this. I don't give opinions because they are commonly agreed upon. I say what I feel. I feel the Grammy awarding system is way off and completely out of touch. Hi Grammys this is the most important living artist talking. If I'm not at the show next year then there is no show.

You like your black people a certain way also. You wouldn't have Future perform and that man owned the clubs last summer.

All artists have a problem with it and I am going to fix it for us all starting right now.

People ask why I speak in a public forum… Well my voice is my power. Freedom of speech. Freedom of opinion. Freedom of dreams.

I'm not crazy I'm free.

No slave mindset no more. I'm free. I'm free. I'm free.

I'm not even gon lie to you. I love me so much right now.

You won't always agree with me but I'm gon always be me. I'm woke!
I'm not even joking, there were like two dozen tweets that I didn't even include. Is it wrong that I kind of want a t-shirt that says "I'm not even gon lie to you. I love me so much right now"? Kanye missed his true calling: t-shirt slogan maker. Anyway, Portnow released a statement to and about Kanye and he didn't even blow him off. Portnow was basically like "My door's always open, I would love to talk to Kanye about all of this." Which is surprisingly classy.
And finally, Kanye performed at 1OAK on Tuesday night and he went off on Taylor Swift and Amber Rose, because of course he did. He called Amber a "liar" and said "that bitch never stuck no fingers in my ass. I don't play like that." Kanye also said, on stage, that he specifically asked Taylor Swift if she was okay with the lyric "I feel like me and Taylor might still have sex. I made that bitch famous" and he said she "ooohed" with approval. And he said this about Swifty too: "She not cool no more. She had two seconds to be cool, and she f—ed it up." Oh Kanye. At this point, I don't mind that he's still talking and tweeting, but he really needs to stop saying anything about Taylor and Amber specifically.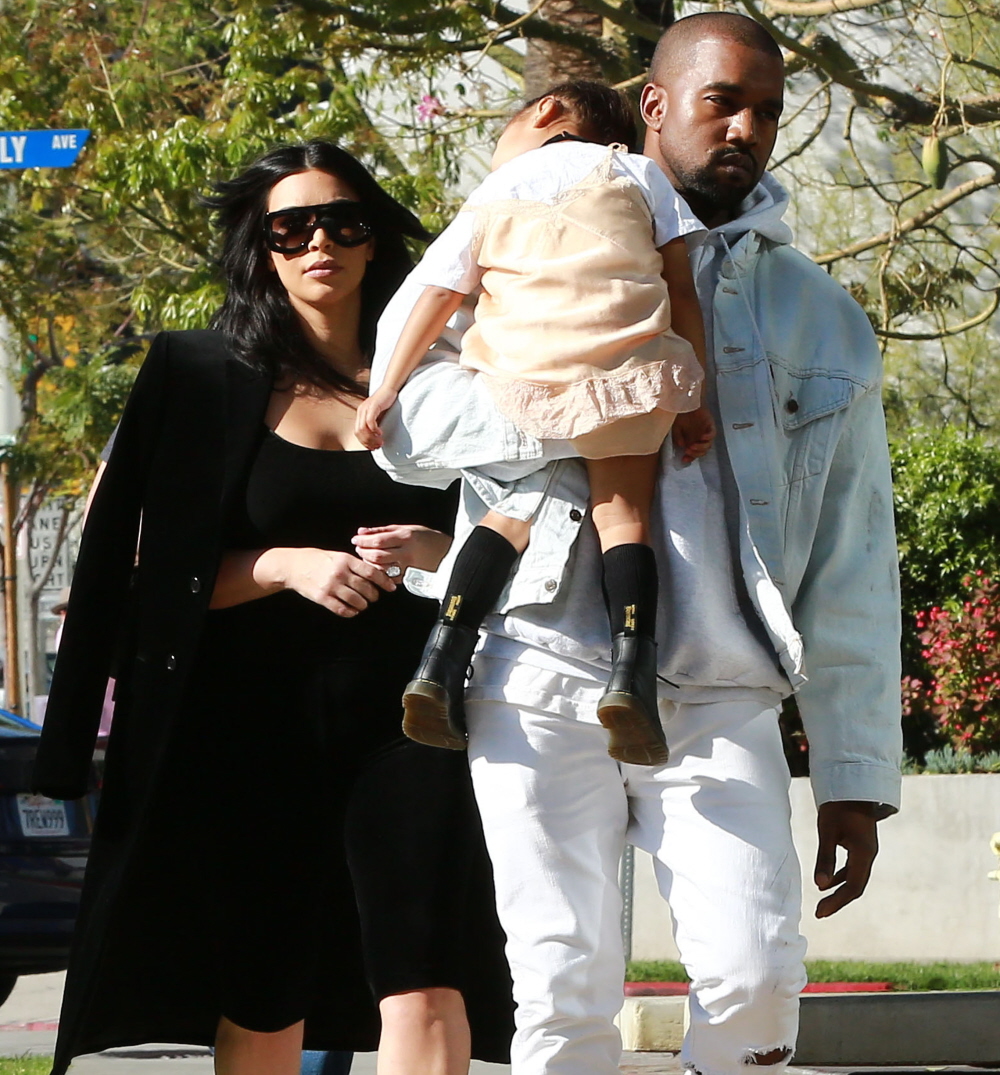 Photos courtesy of Fame/Flynet, Kim's Twitter.