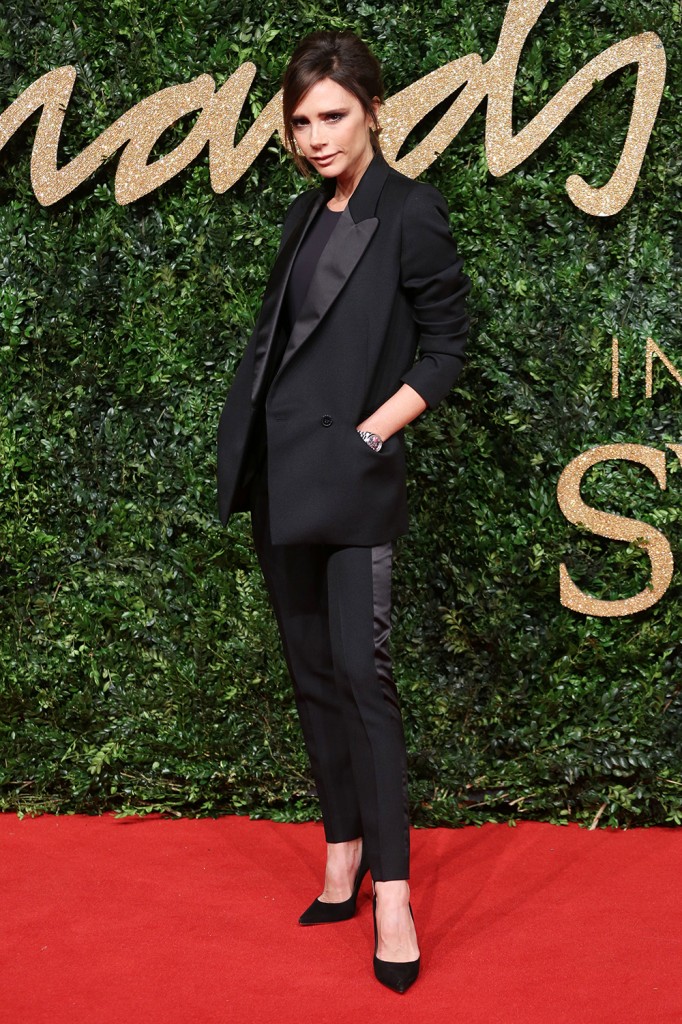 Singer and fashion maven Victoria Beckham (who will always be Posh Spice to me) recently debuted her fall and winter fashion line during New York Fashion Week and shocked the world when she hit the runway in a pair of sneakers instead of her trademark stiletto heels.
In an interview with England's Telegraph, Victoria, who I can't believe is 41, said, "I think people saw the real me when I came out [at the end of her Victoria Beckham show in New York] in a pair of men's trousers, a roll-neck and trainers." She went on to say, "I just can't do heels any more. At least not when I'm working. I travel a lot."She posted a pic of her new, comfy look on her Twitter feed with a caption saying, in part, "Off for a run!" This, coming from a woman who wore sky high heels while pregnant. I am having a difficult time processing this.
Thank u!! Off for a run! x vb #VBAW16 pic.twitter.com/VwYxl7joqo

— Victoria Beckham (@victoriabeckham) February 14, 2016
Well, at least she hasn't given up heels completely, but she has changed her personal style. She went from Posh, who couldn't decide between "the little black Gucci dress or the little black Gucci dress" (from the underrated film classic Spice World, which also gave us this gem of a clip) to a woman designing a fashion line and promoting that "Clothes have to be simple and comfortable." She added that her collection is "all about making getting dressed easy. And being flattering." The models in her runaway show back in November were sporting flat shoes, and many of the models for her fall and winter line for this year are also wearing flats. But, for some ladies (looking in the mirror right now), flats are not flattering. And, actually, as much as I adore VB's personal style, her new fashion collection is kind of meh.
As for Posh, aside from her recent appearance at NYFW, she hasn't completely given up on heels. In fact, she was recently seen sporting boots with a heel when she and the family were out and about in the Big Apple. I mean, come on, the woman wrote a book dedicated to high heels, 2006′s That Extra Half an Inch. (Yes, I own it. Don't judge me.) The introduction clearly states, "As every woman knows, that extra half an inch makes all the difference." And oh, does it. I am a heel fanatic, but I do wear flip flops and sneaks when I'm at home, so I think Victoria's just trying to clear up any misconceptions that she's strapped in stilettos 24/7. I truly believe that, every once in a while, we all need that extra half an inch, and I don't think Posh would disagree.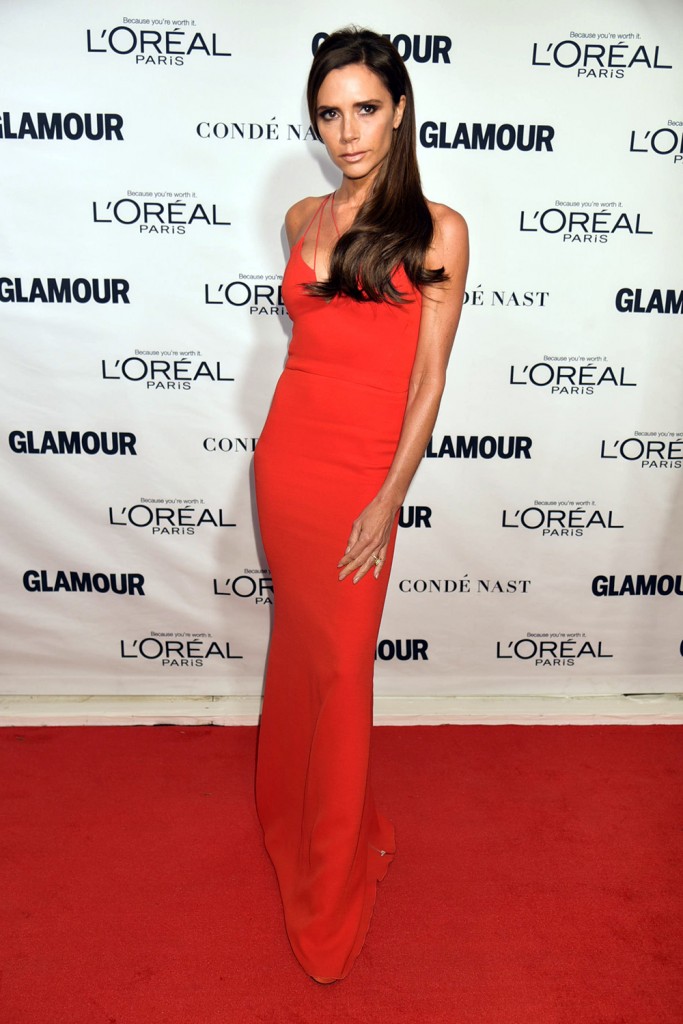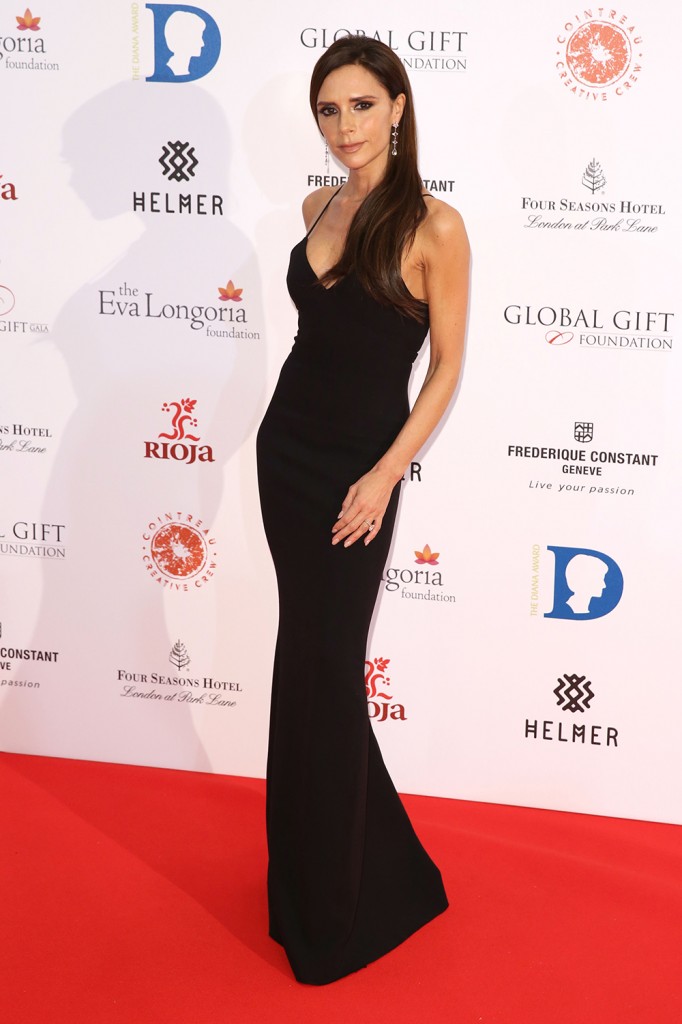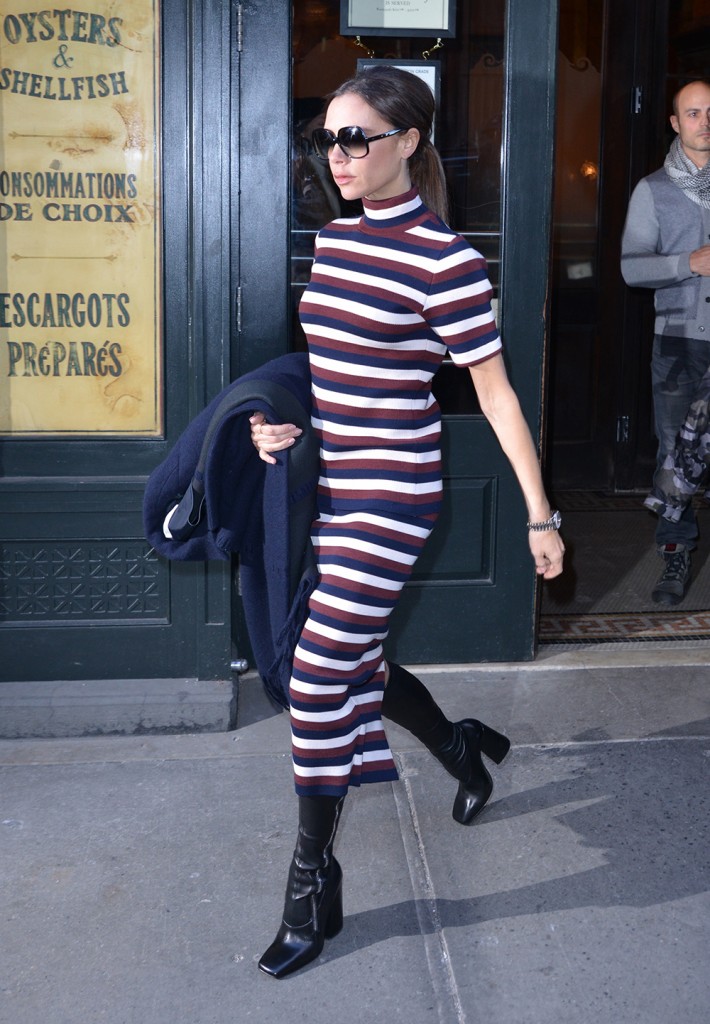 Photo credit: WENN.com