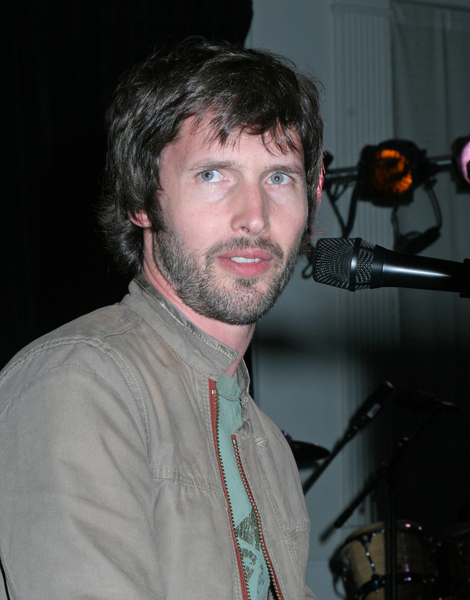 James Blunt is being accused of not giving credit to Lukas Burton for co-writing six of the songs on his debut album. Blunt's royalty payments were suspended last year – maybe that's why he had to sell his sister on eBay?
Burton has posted this on his blog:
I was introduced to James late in 2001 by a friend of mine, Dixie Chassay, who was his girlfriend at the time. She told me he was a singer and I should check him out. We met and he sang a couple of bits for me with his guitar and we hung out. His stuff was crude, occasionally laughably direct, and betrayed his relative lack of musicianship or discernible influence – it sounds unlikely but I think he genuinely hadn't even heard of some people like Neil Young and Joni Mitchell let alone taken any of their music on board (a fact about which he was at least open and affable).
The six songs in question are Goodbye My Lover, No Bravery, Cry, I Don't Believe, I Really Want You and Don't Lose Yourself.
What is truly shocking about this story is not that James Blunt didn't give credit, but that he is the highest selling album of the new millenium. 14 million albums sold!? Must be a lot of heartbroken, sad people out there, who were not sure what to buy their gran for Christmas.
Blunt received another honour this week – most irritating song of all time. James wasn't offended by topping the poll, saying "It's a huge honour to be recognised in this way. I am not going to take offence at the result of the poll – unless of course I came second. That would be desperately offensive."
The top ten is as follows…
1. You're Beautiful — James Blunt
2. Axel F — Crazy Frog
3. Mmm Bop — Hanson
4. Mr Blobby — Mr Blobby
5. Birdie Song — The Tweets
6. Shout — Lulu
7. Agadoo — Black Lace
8. Grace Kelly — Mika
9. My Heart Will Go On — Celine Dion
10. La Macarena — Los Del Rio