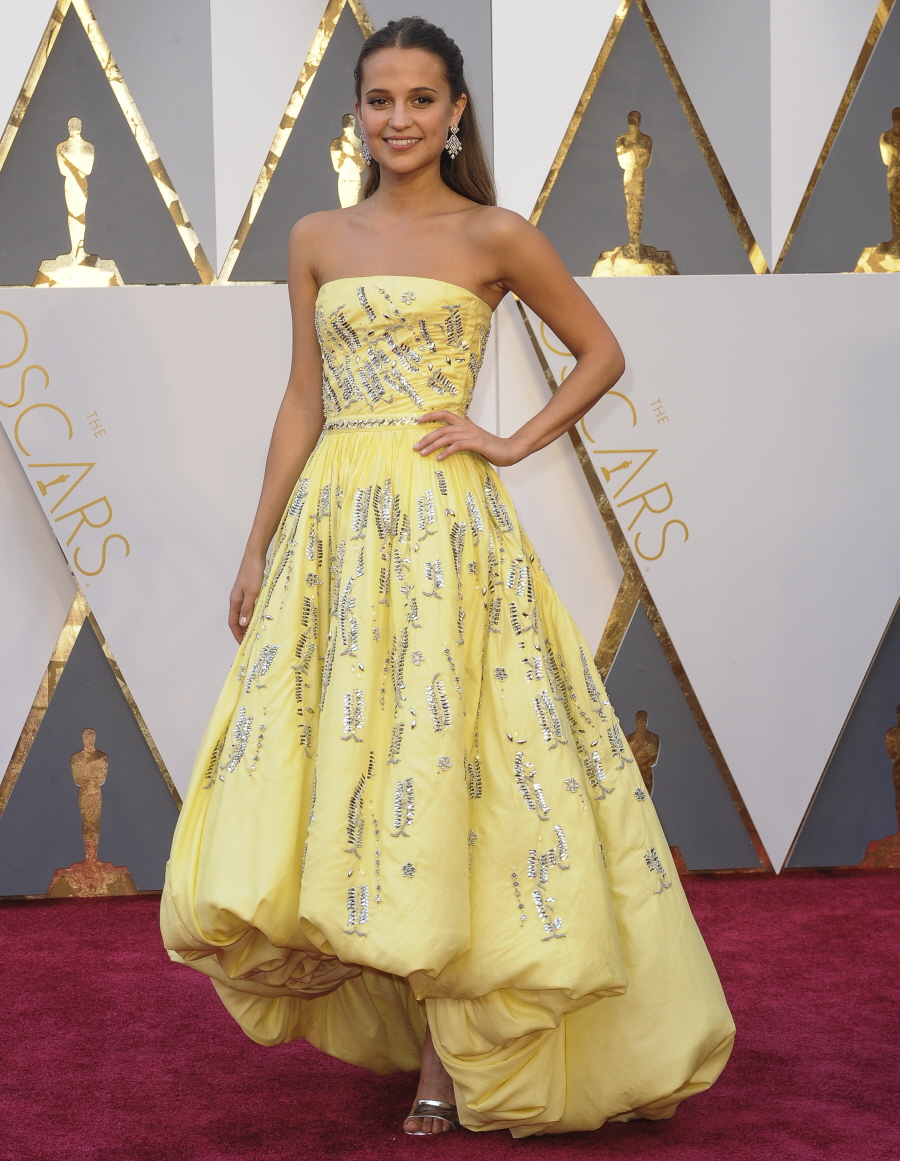 As you know by now, I'm not really a believer in Alicia Vikander. But I was expecting more from her at the Oscars, I really was. She has an exclusive Louis Vuitton contract, which meant she's been wearing wall-to-wall Louis Vuitton on every major red carpet for a full year. Her relationship with LV has strengthened to the point where they were making customized pieces for her. And Alicia's Oscar dress was another custom piece. And really? This is what she chose, and Louis Vuitton chose for her? A butter-yellow mullet dress with a bubble hem? While the dress itself might not be THAT controversial as a stand-alone look, I have to think that this sucks as a customized piece for the Oscars. Her styling was also pretty bad – she overtanned and she looked orange, and her hair was the worst! PS… Everyone compared Alicia's dress to Belle in Beauty & the Beast. I have no comment on that one.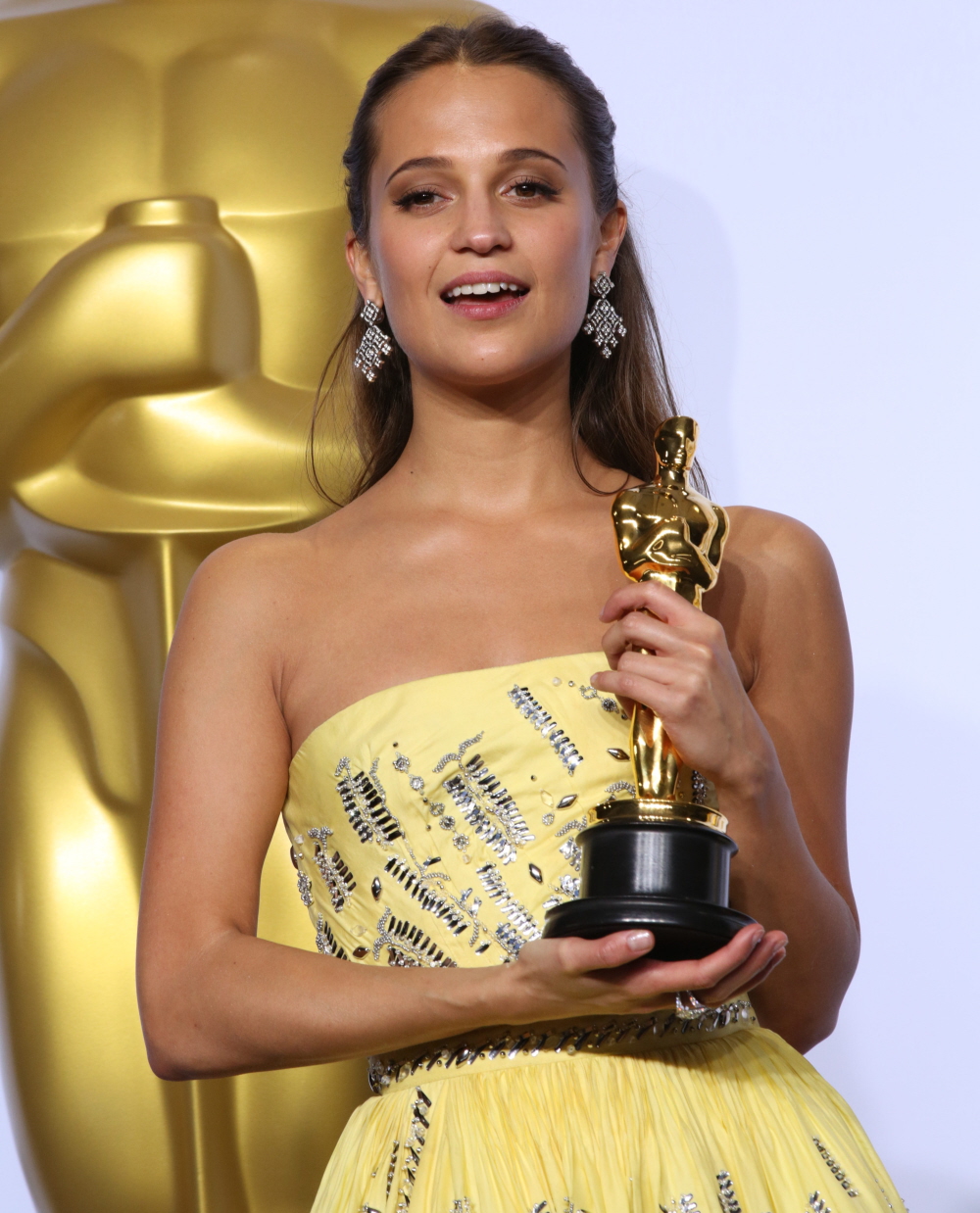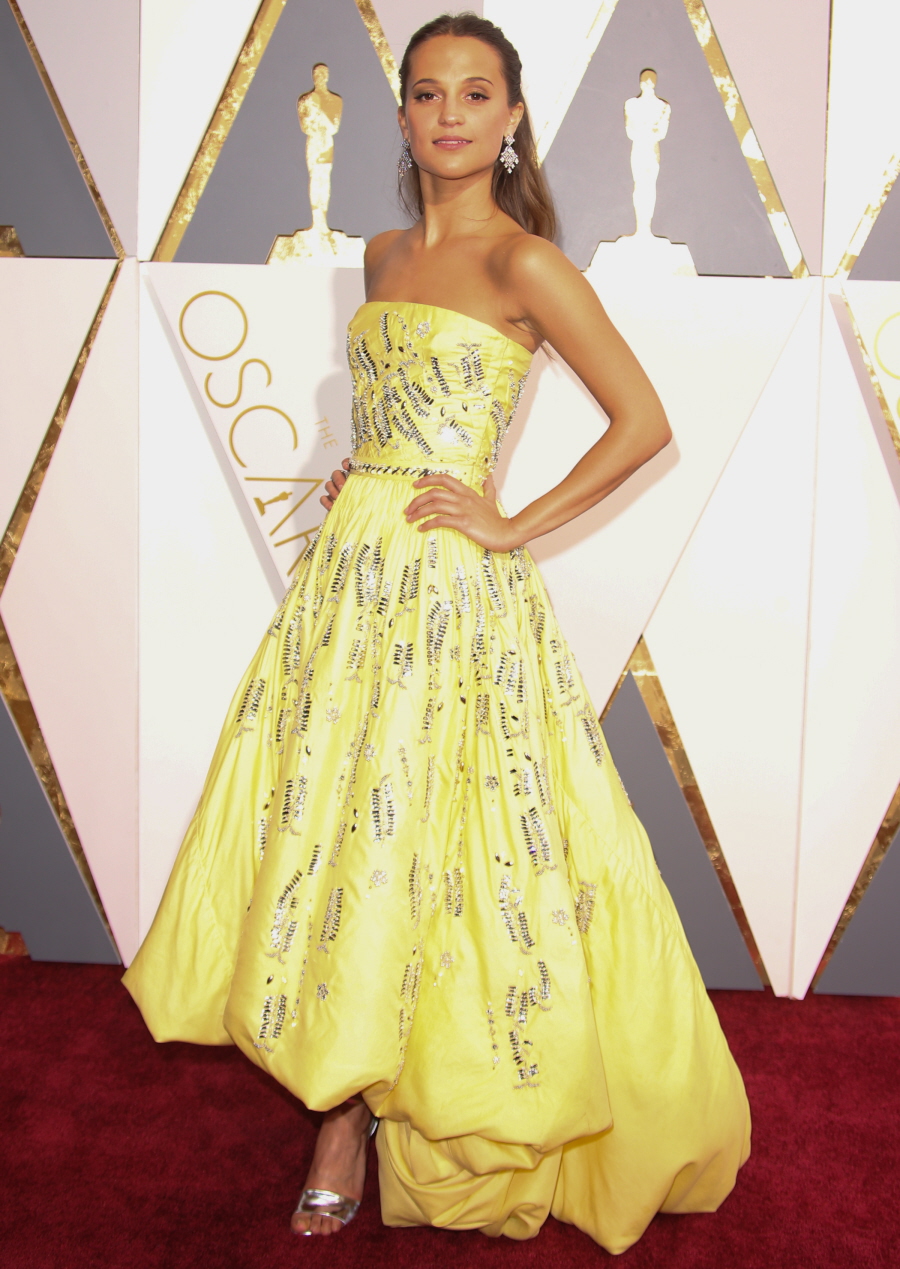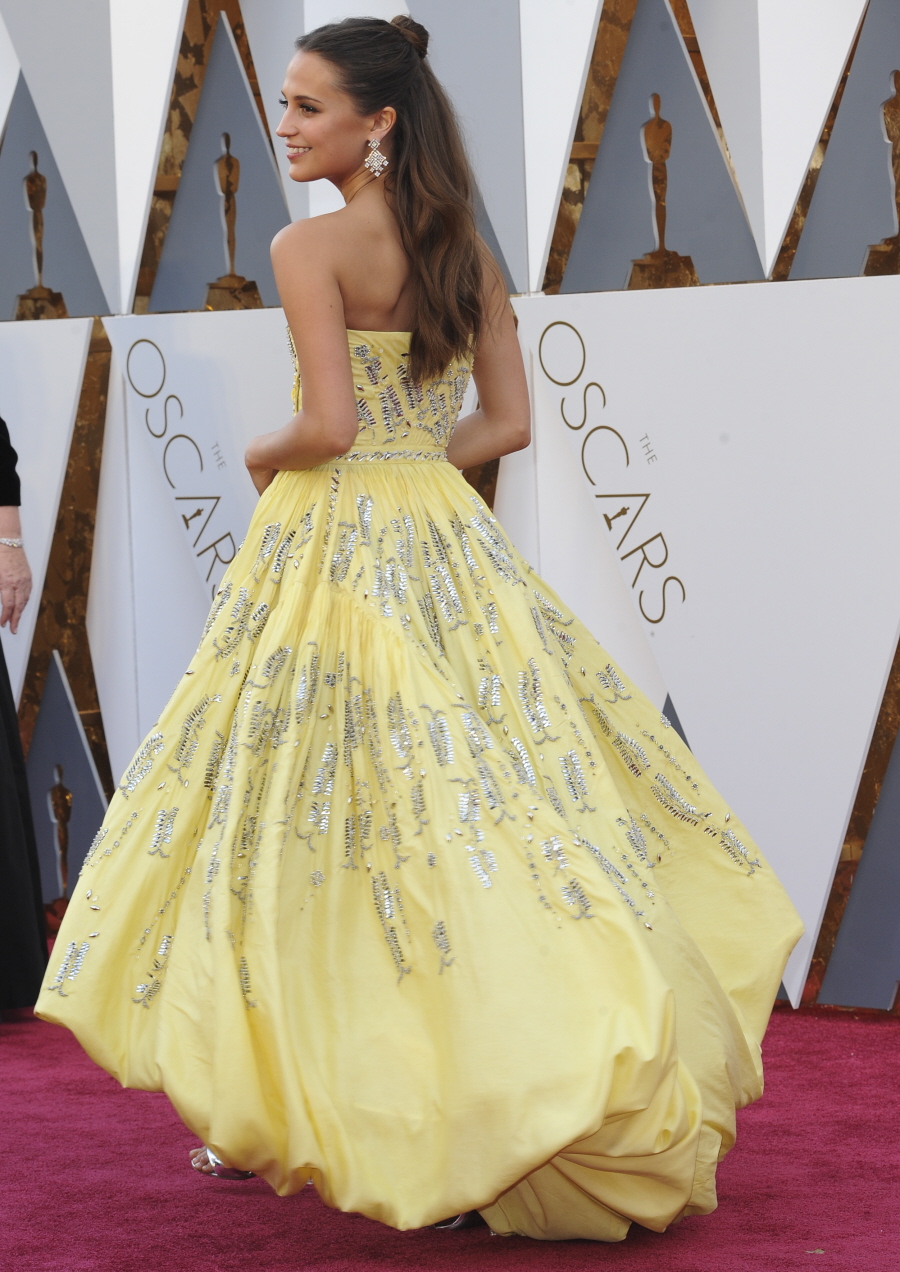 Here's Alicia's boyfriend Michael Fassbender. They arrived separately – both Alicia and Michael brought their parents as their dates – but they sat together in the audience. She even kissed him when she won. But she didn't thank him. People are referring to that as "Alicia forgetting," but I think she did it on purpose.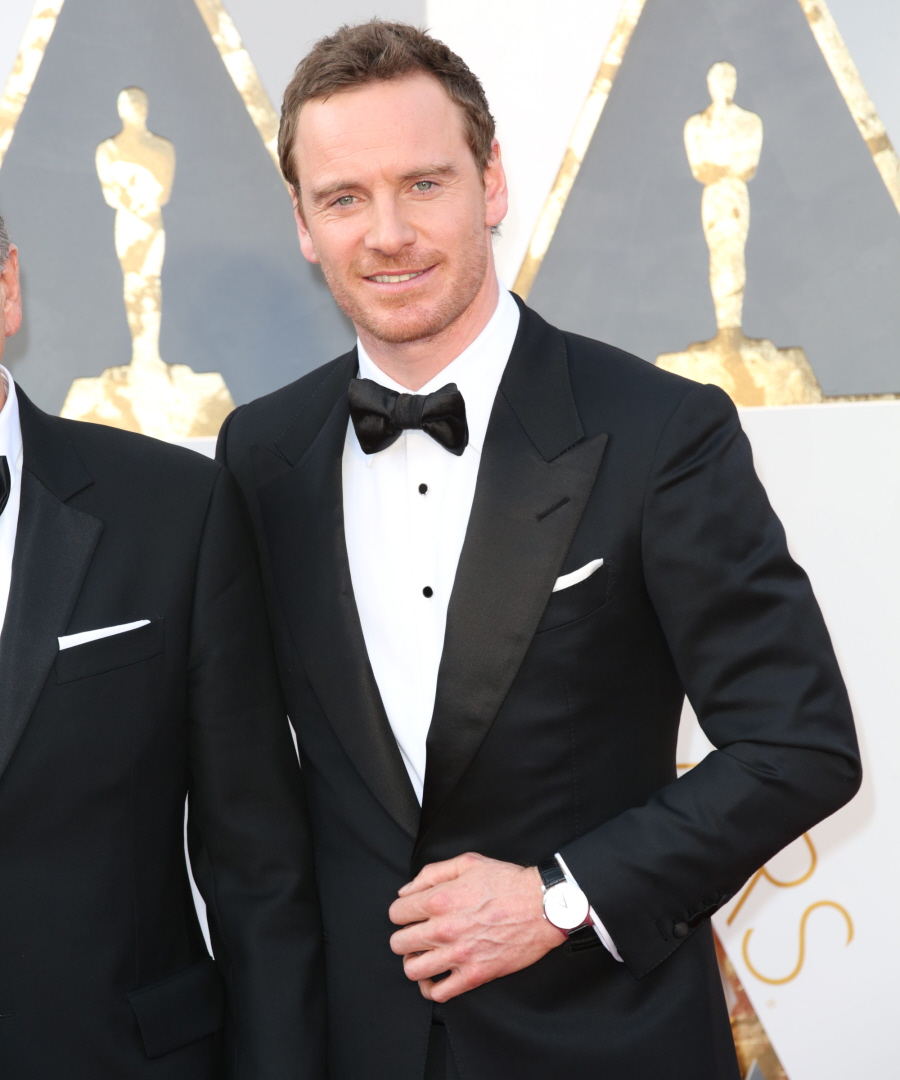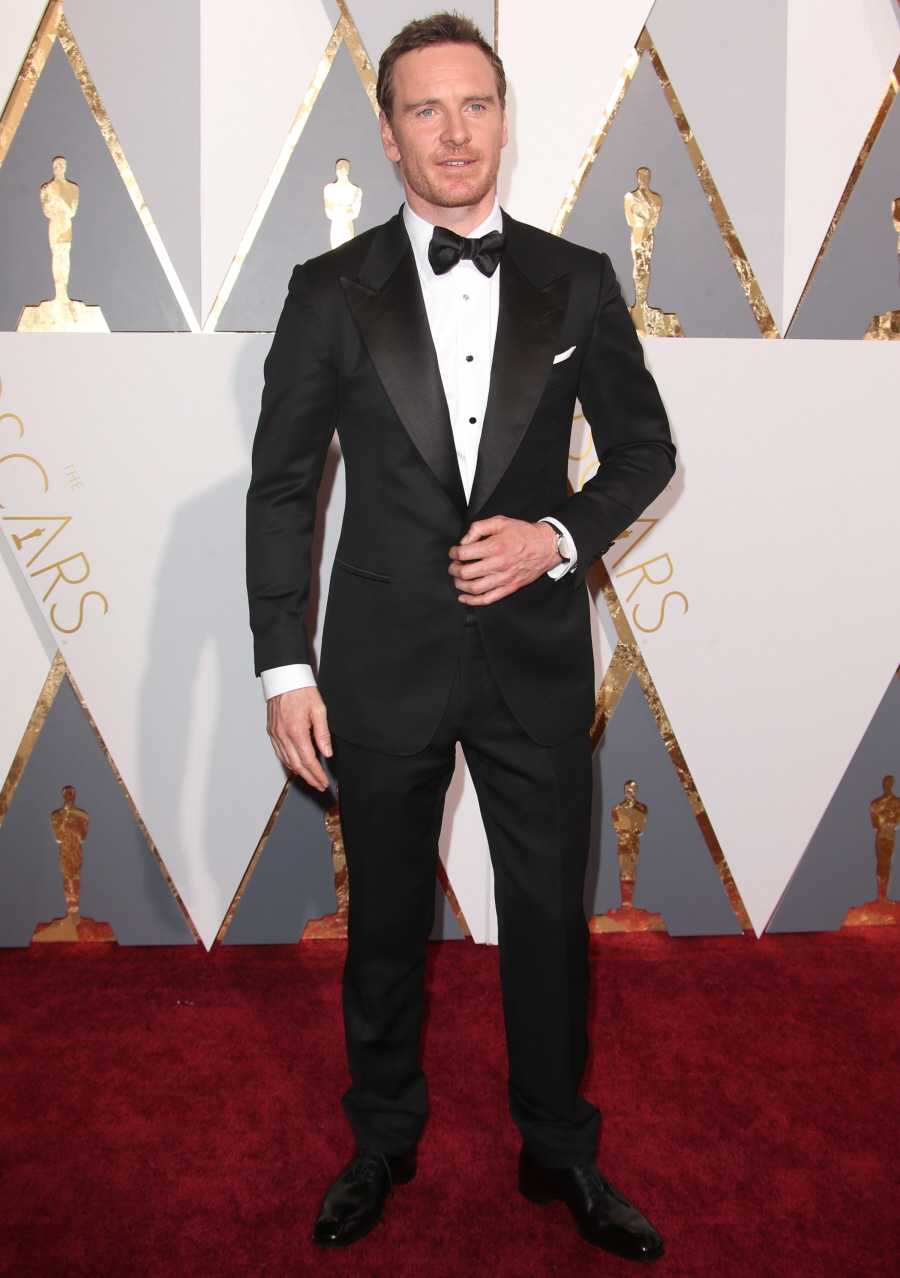 And here's Mindy Kaling in Elizabeth Kennedy. I liked this on the E! Red Carpet show, I thought it was a great silhouette for her and very flattering. It doesn't photograph all that well though. Still, she looks nice. I like the drama in the back.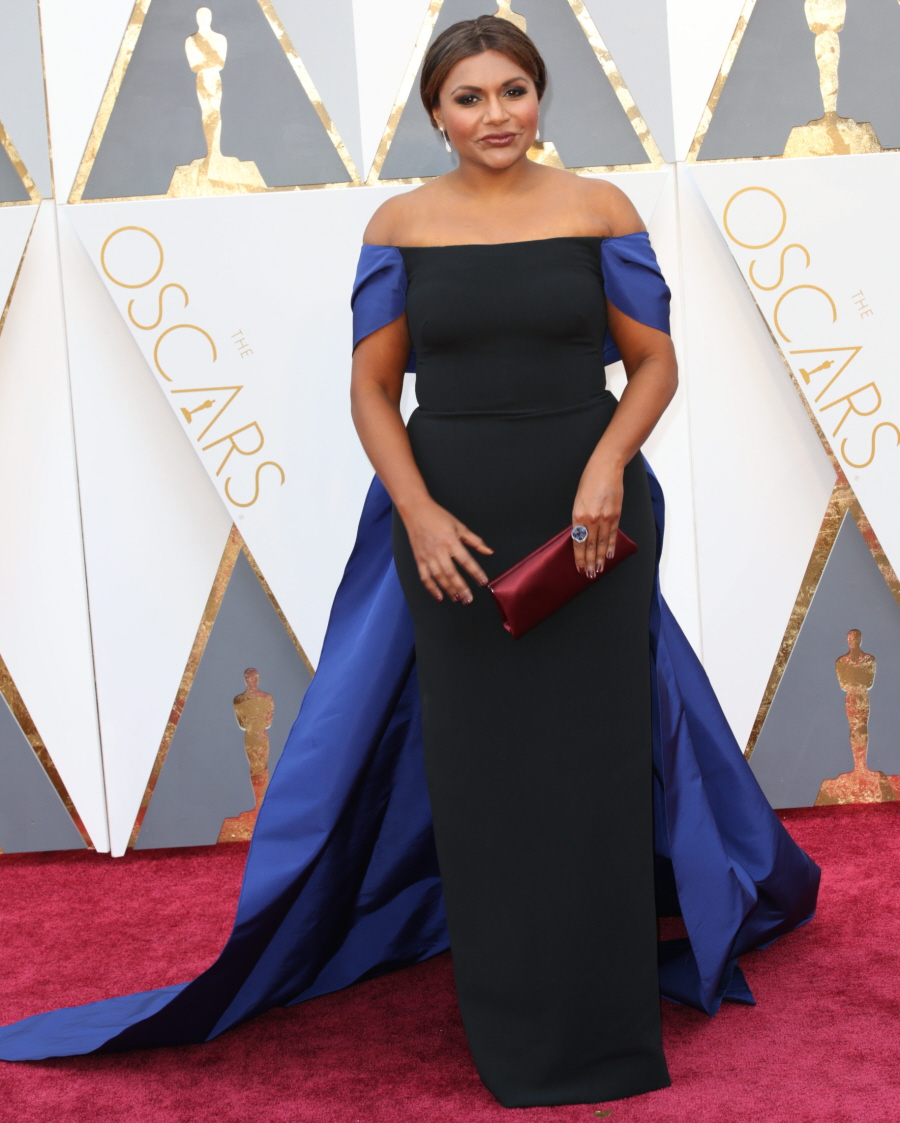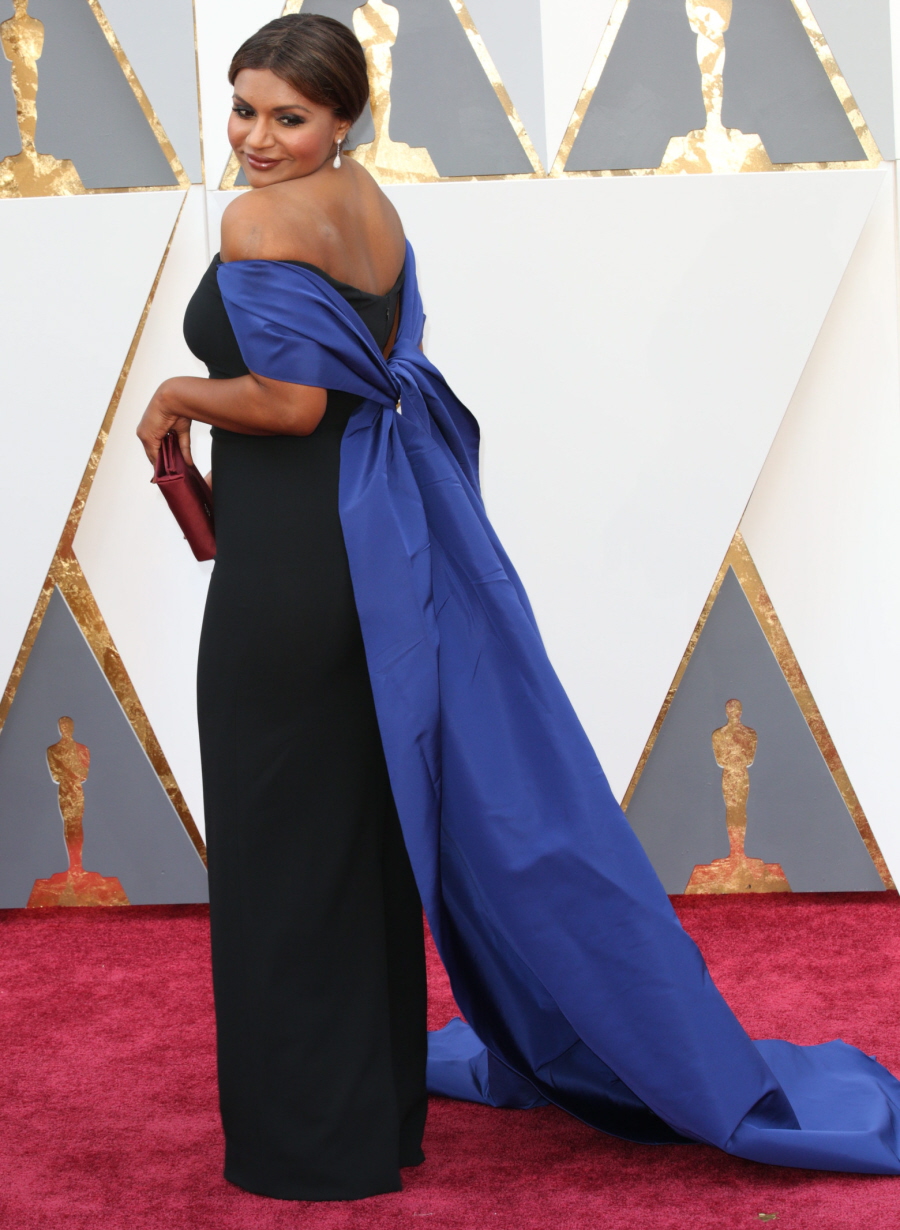 Photos courtesy of WENN.