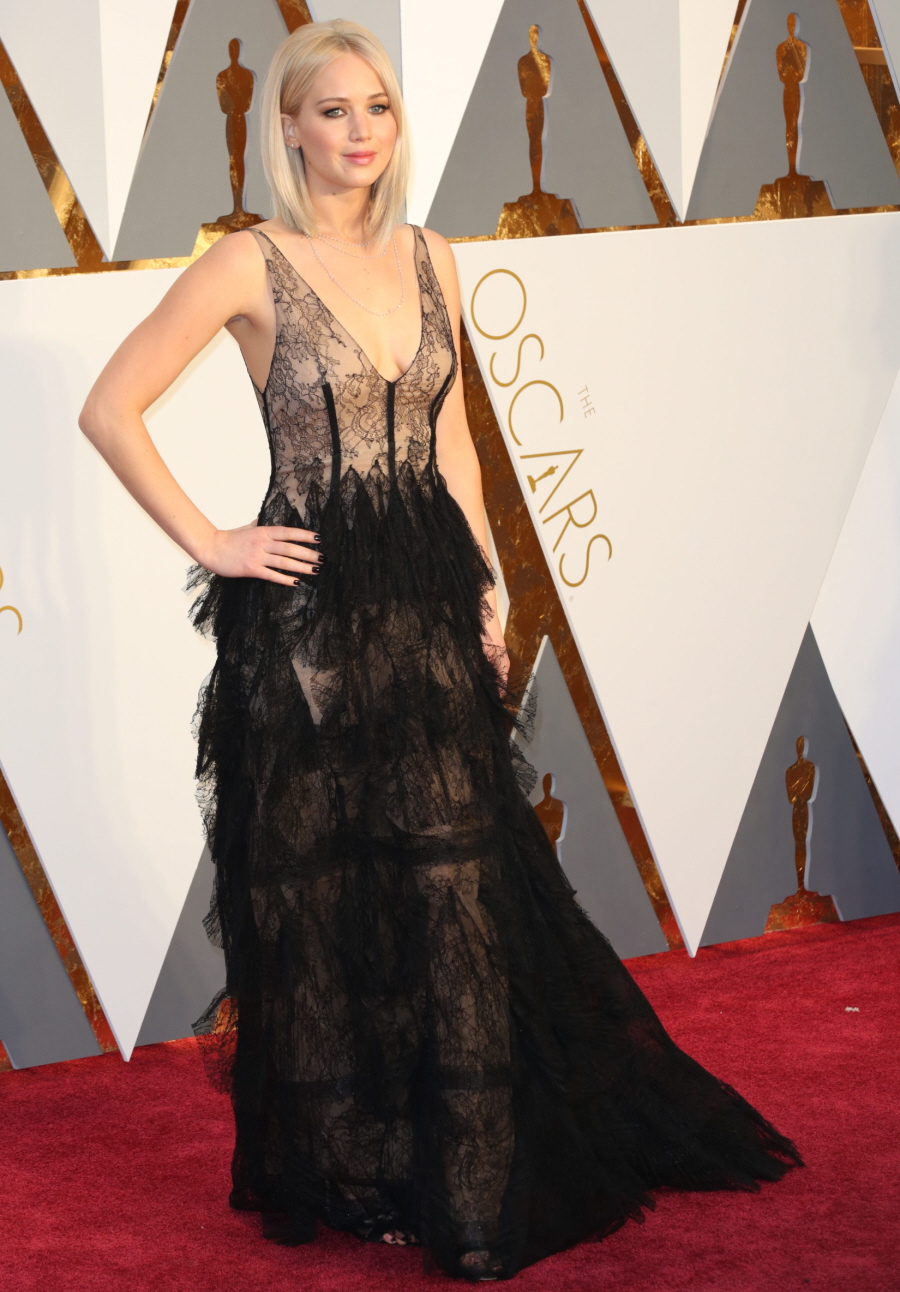 Jennifer Lawrence was, I believe, one of the very last people to arrive at the Oscars. Everyone was like "where is she?" and "Pray for J-Law, she must have fallen down again." I actually think her absence from all of the red carpet shows was on purpose – she might feel like people are tired of her and that she needs to take a break. So she posed for photos, barely spoke to any red carpet outlets, then quickly went to her seat, I think. Her gown was Dior – this isn't my favorite, but it's far from the worse. I think it would have looked amazing if the entire gown was made from the top part, like a whole gown made of delicate-looking black lace with an ivory underlay. How pretty would that have been? Instead, the skirt was this black ruffled nonsense.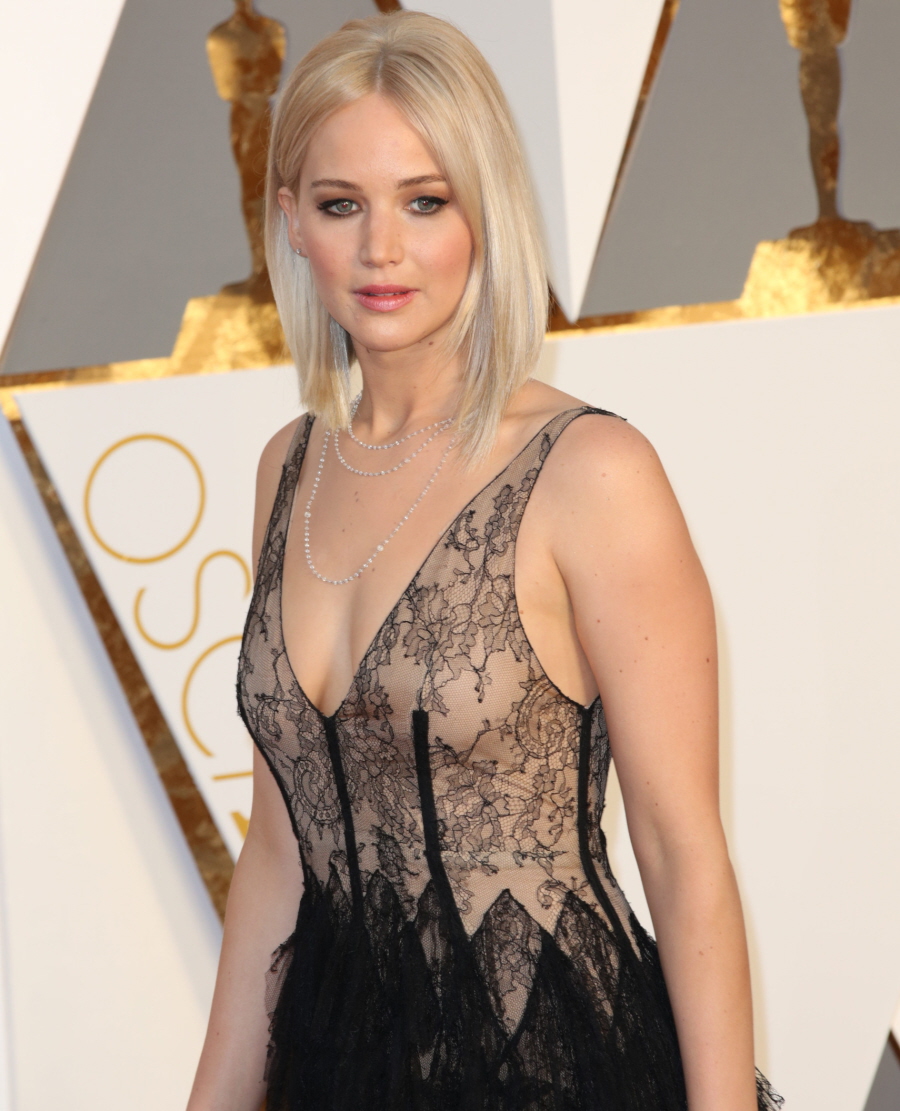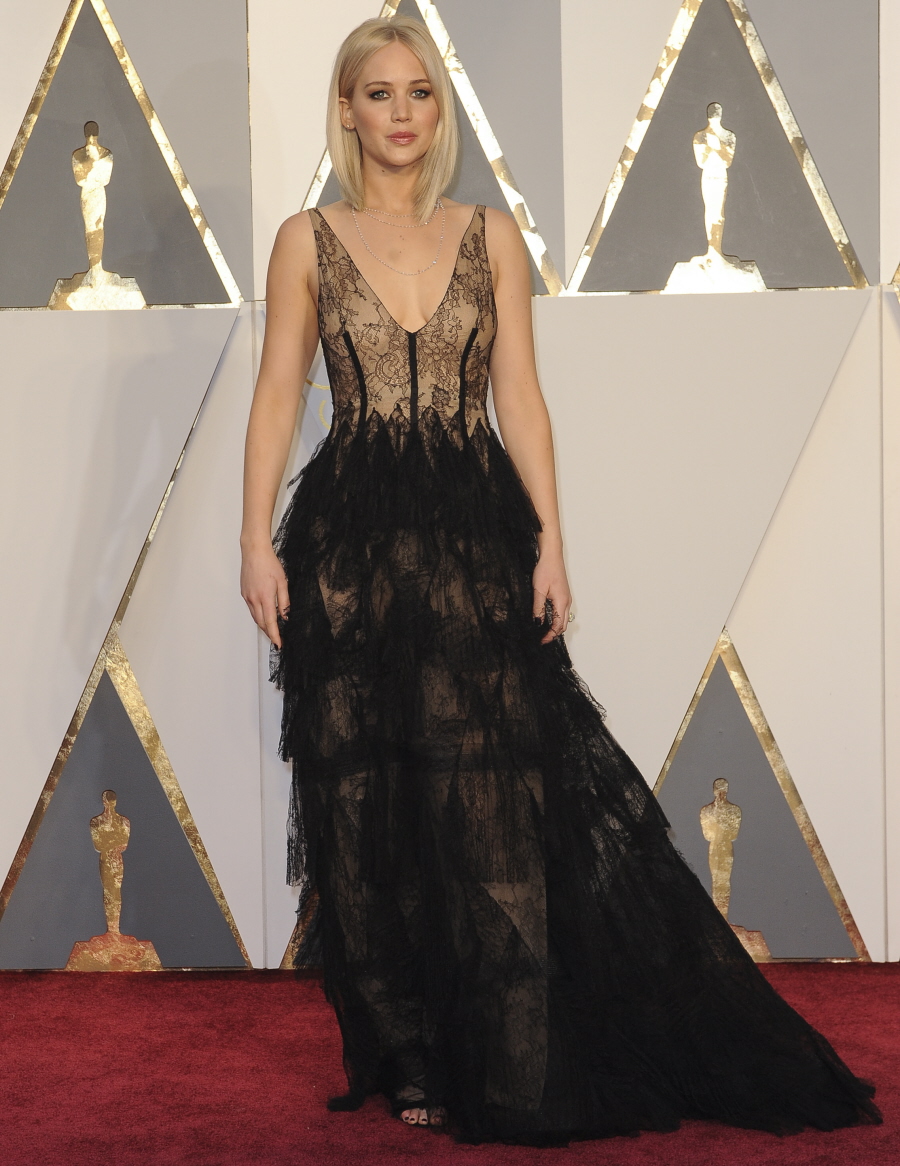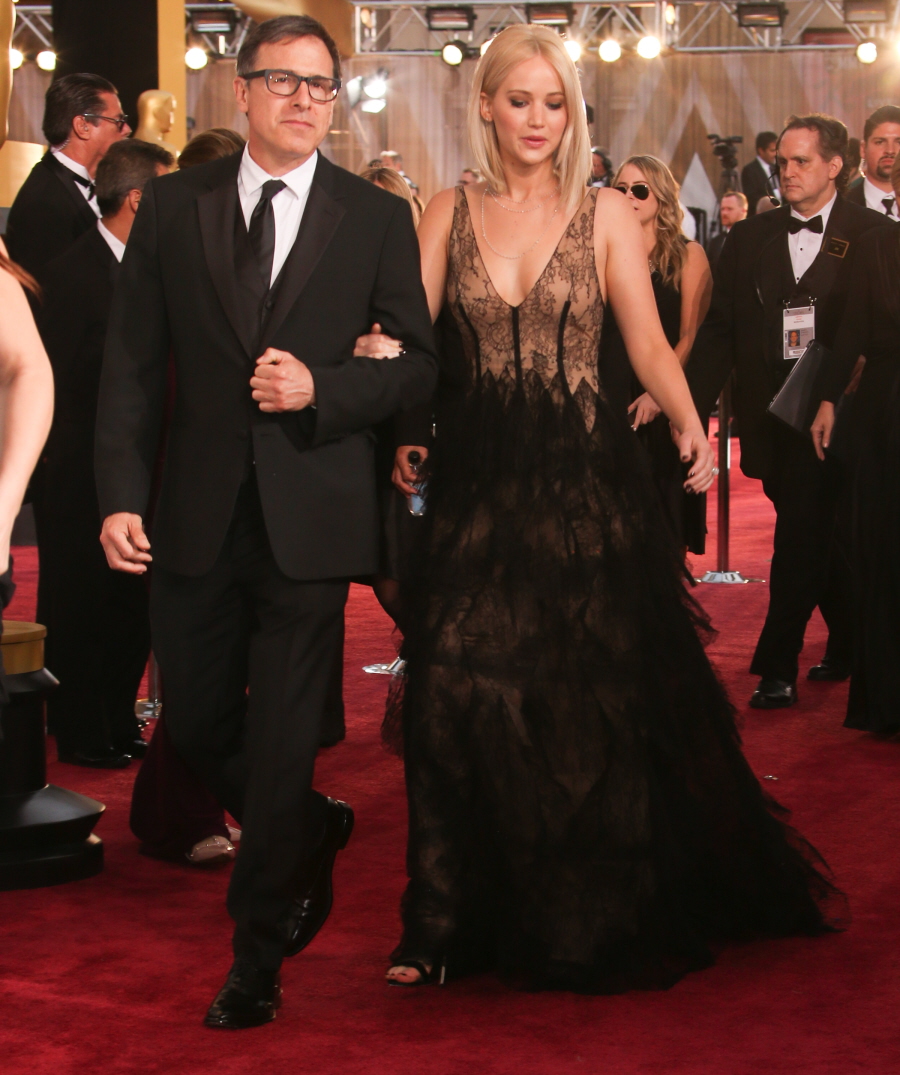 It feels like it's been forever since Charlize Theron has been to an Oscars, right? Like, seeing her on the red carpet was like seeing an old friend after a decade's absence. But she was actually at the 2014 Oscars, so it was a misplaced feeling. Maybe it was just good to see her back in fashionista-form. This red Dior was dramatic and stunning and she looked amazing. She had a face like thunder for the most part, but that only added to the drama of the gown.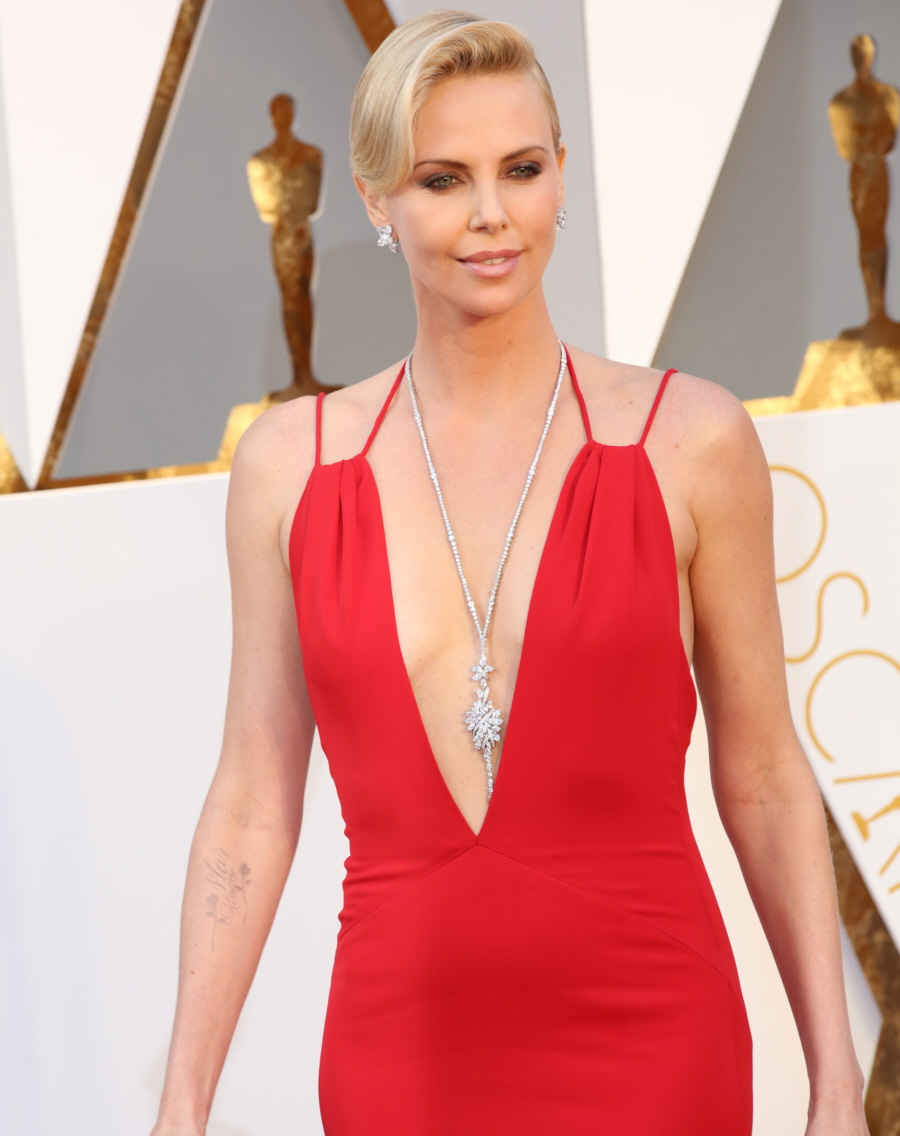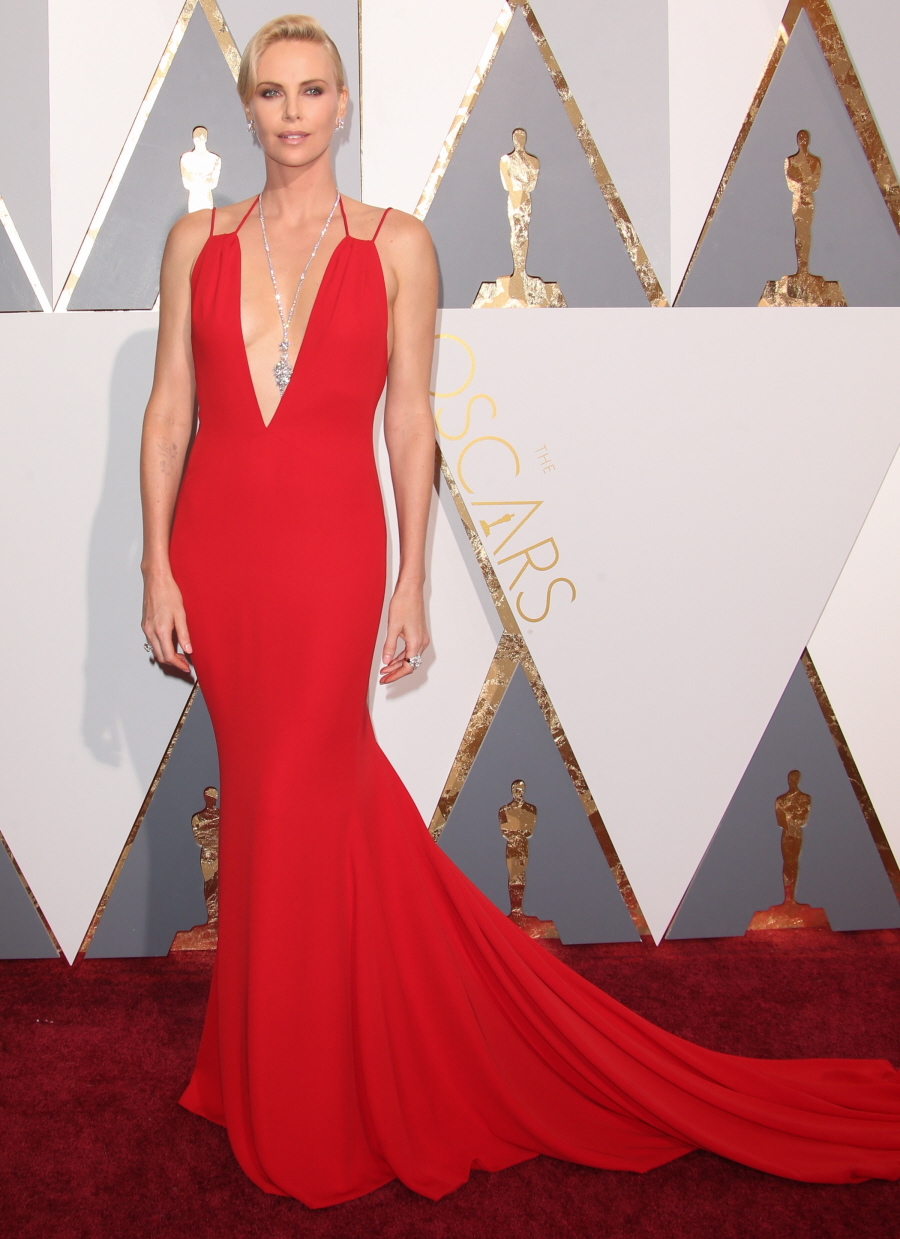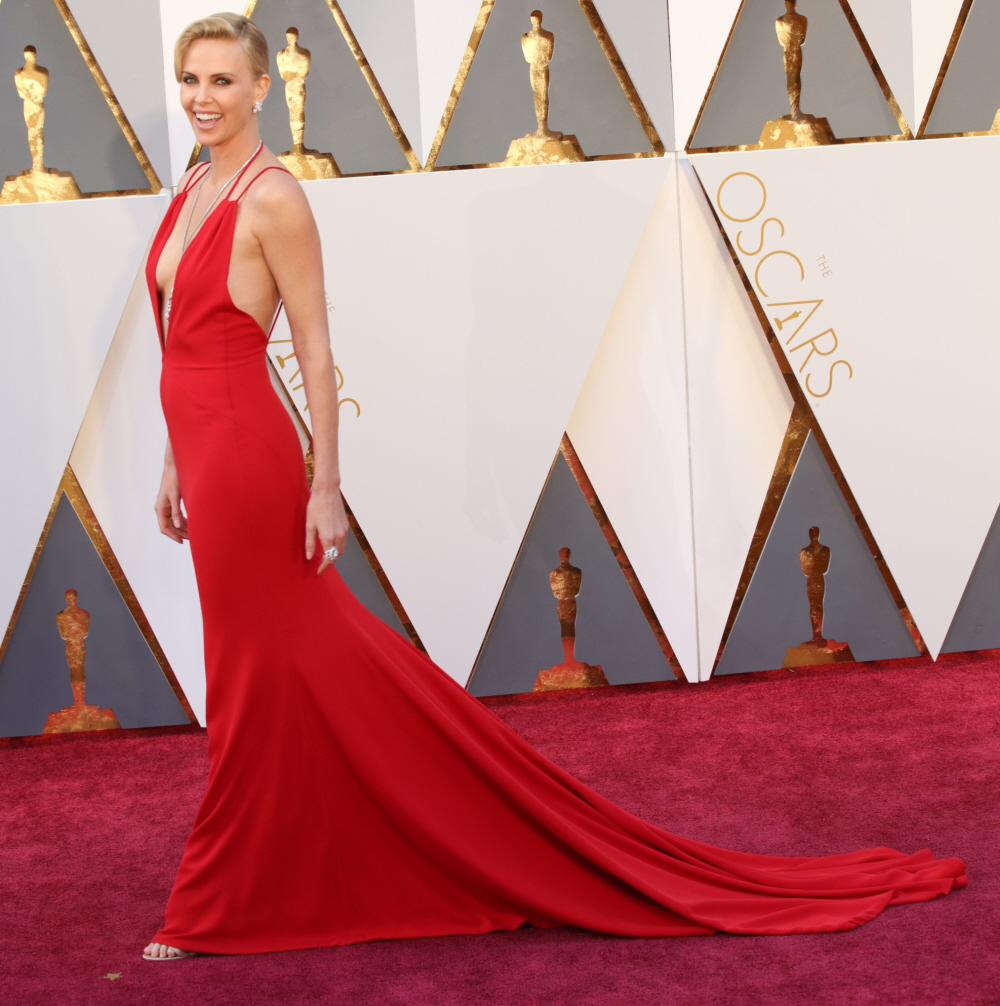 Photos courtesy of WENN.