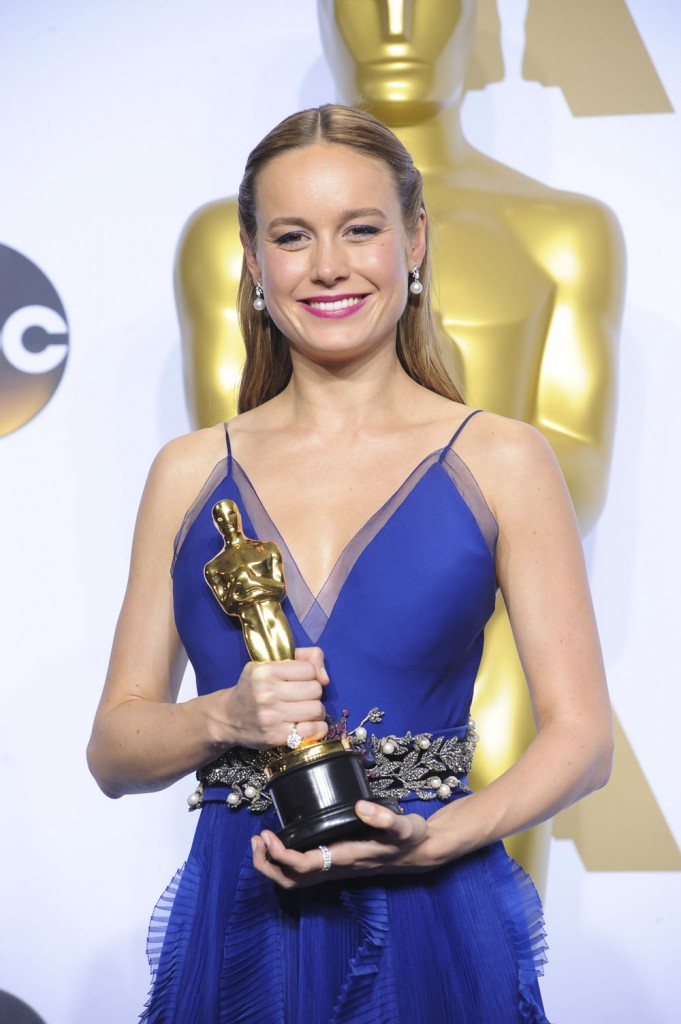 Brie Larson of course won best actress last night, and if you haven't seen Room you should rent it, it's available to rent this week. I thought I was going to be bummed out by Room but the film is the perfect balance between heavy subject matter, a compelling plot and the kind of everyday joy that comes with raising a child. Brie was pretty much a shoe-in for best Oscar and her fashion this season has been hit or miss. She really brought it at the Golden Globes in metallic gold Calvin Klein, she wasn't as spot on at the SAGs in ill-fitting blue Versace, and she was in a too-busy Chanel dress for the Spirit Awards. You can't really pinpoint Brie's typical look. This Gucci is interesting but not a showstopper. The color is great and I like the bodice of the dress, but the belt is too busy and heavy for this gown and the ruffles along the skirt are a little much. So it's a decent dress but not amazing.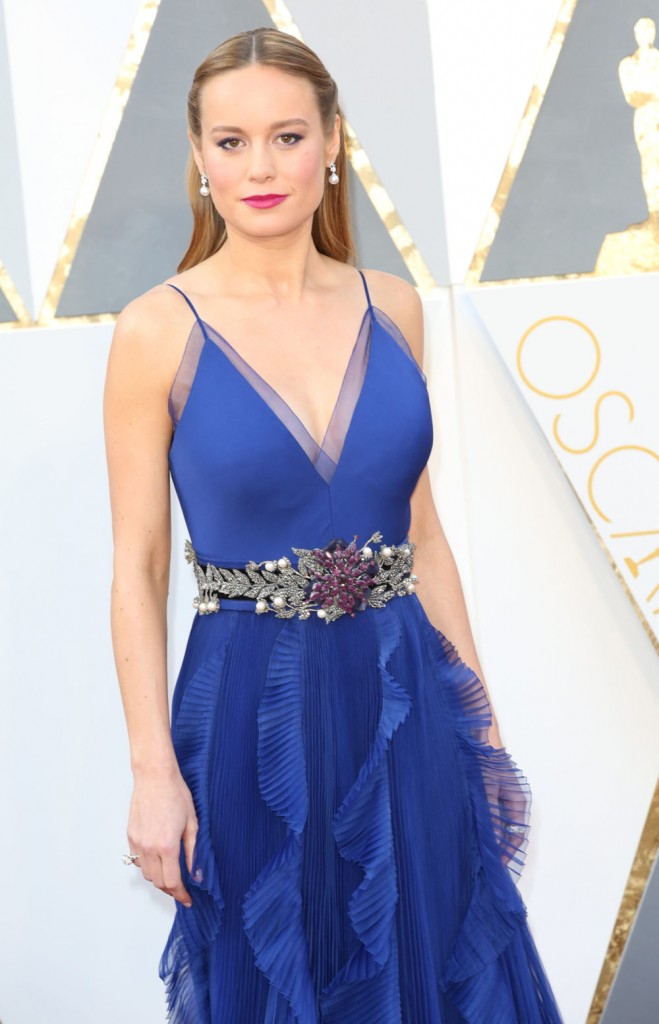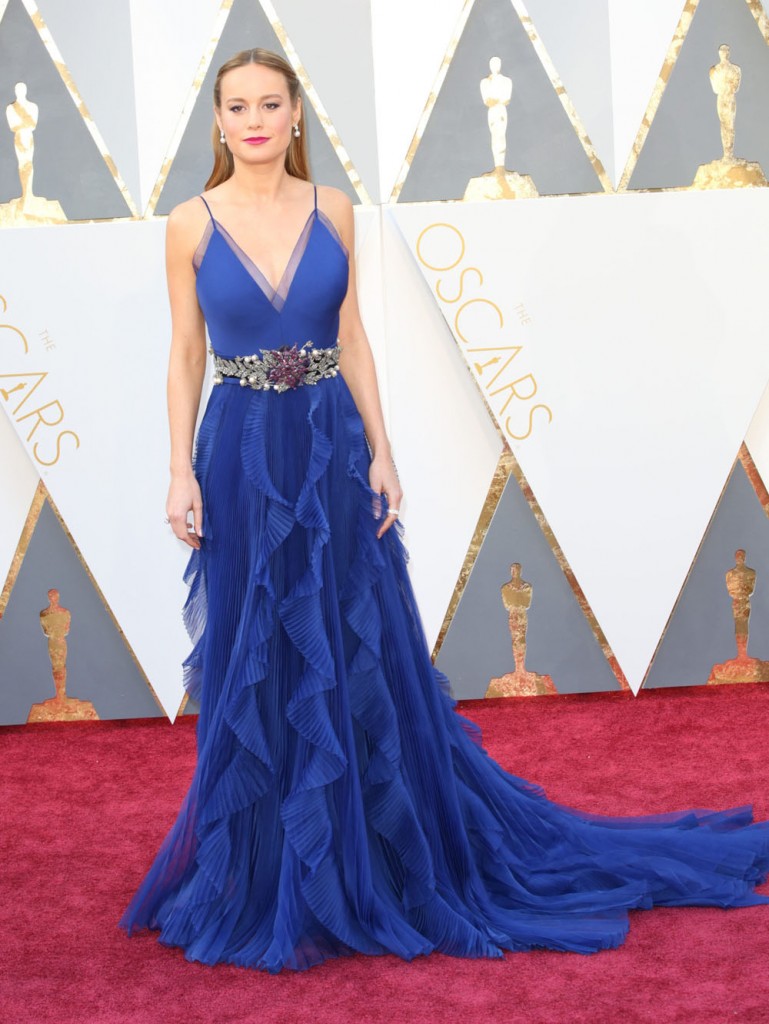 Also in bold blue we have Patricia Arquette in Marina Rinaldi. Last year's Best Supporting Actress winner Patricia was a presenter, and unlike her speech last year, or her Spirit Awards presenting duties on Saturday (when she recognized Mya Taylor of Tangerine) she didn't make any political statements. I like this dress, it's a great bold color and it's a flattering fit.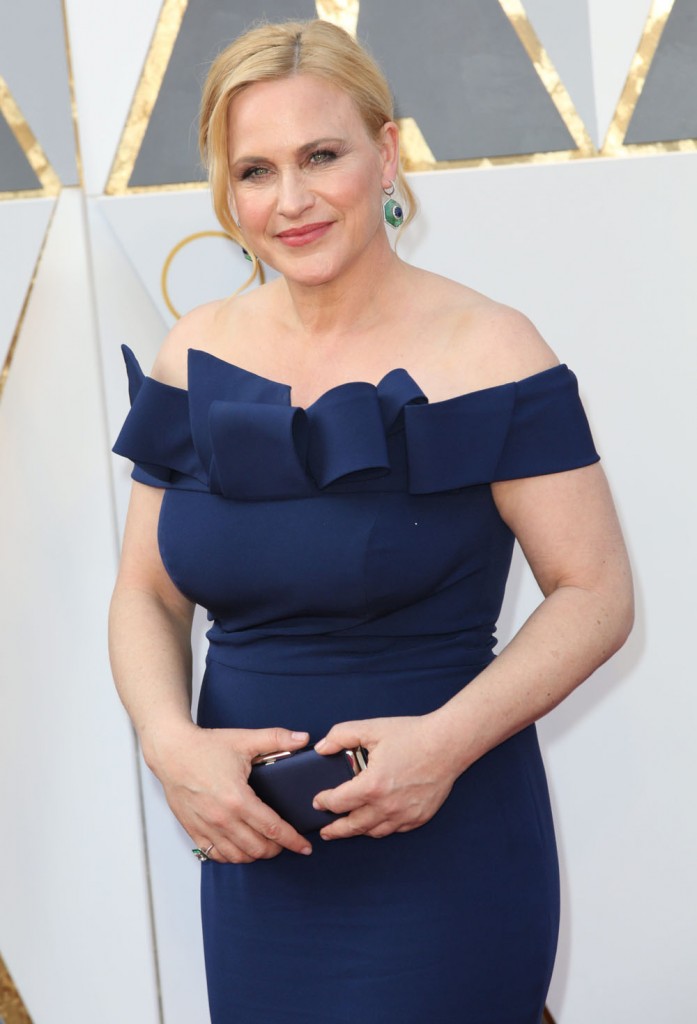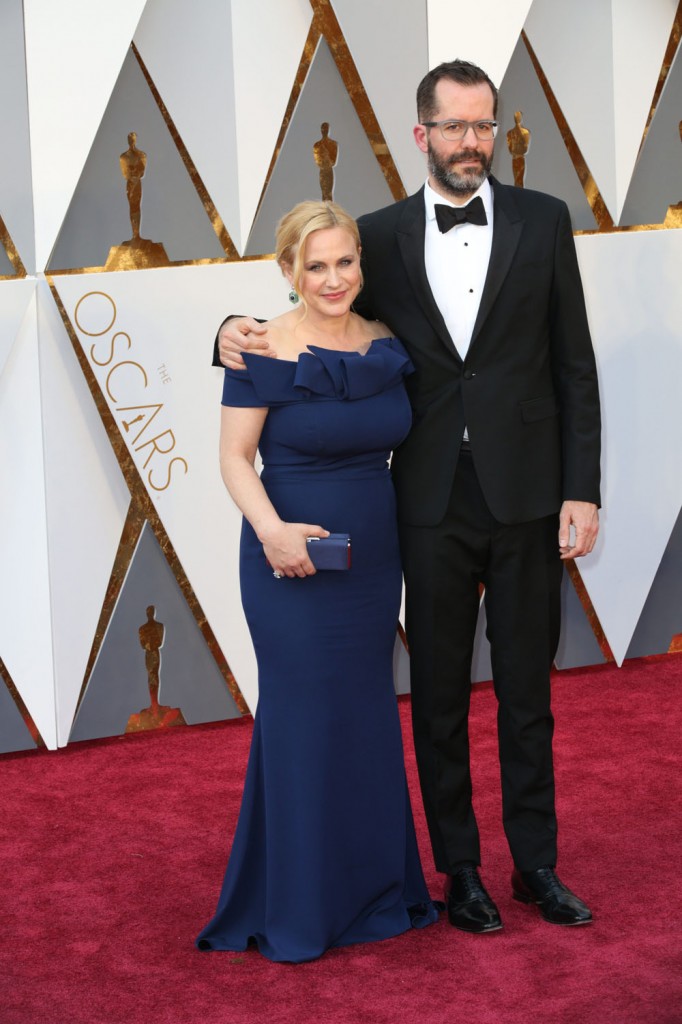 Olivia Munn was in bright orange Stella McCartney. I thought the cut of the dress was inspired, especially for Stella, and I like that she went bold. Her lips were too orange though and while she was presenting I kept watching her face to see how those magic potatoes somehow only made her mouth move. I have to get some of those purple potatoes which change the shape of your face.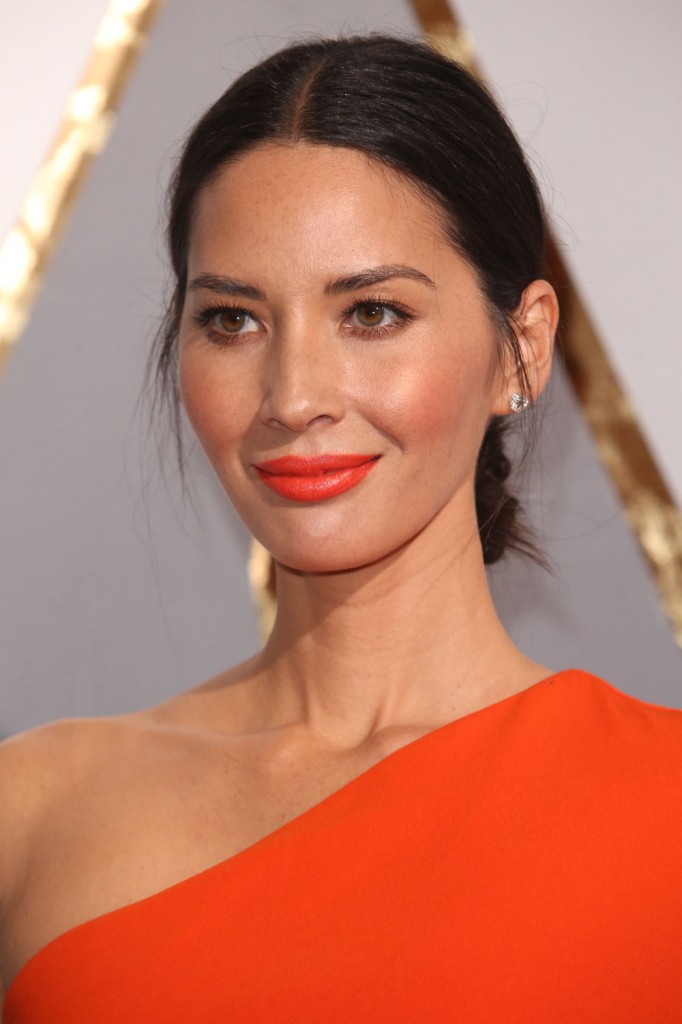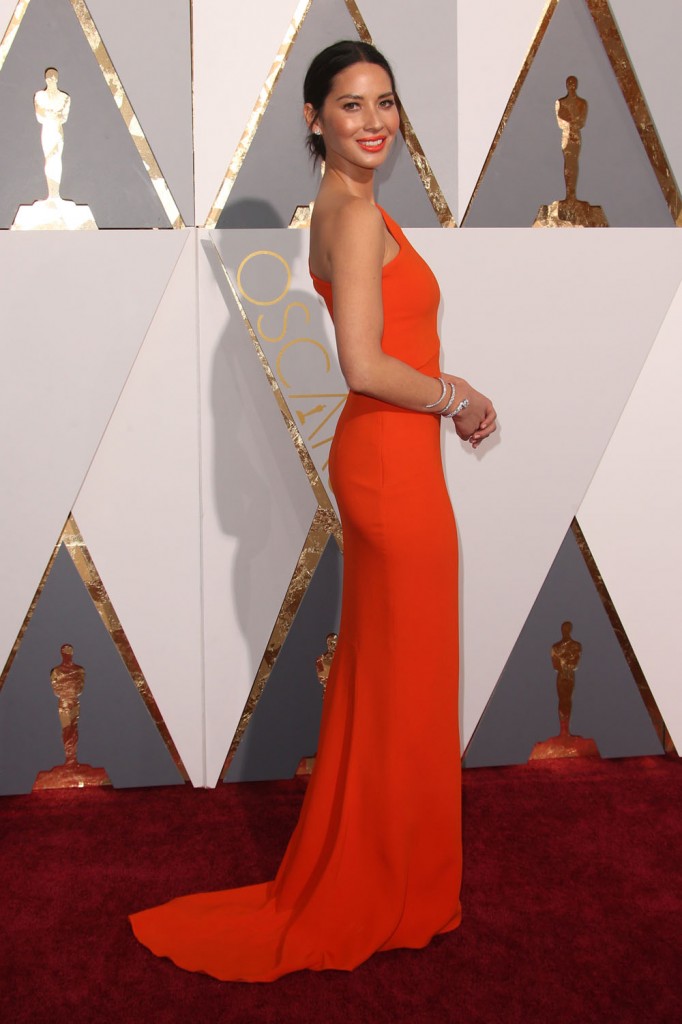 Here's Emily Blunt, very pregnant in light peach Prada. She was one of the few women in a pastel color. I only remember seeing Jennifer Jason Leigh in a light pastel like this, those shades were not popular this year. I don't like the sequins on this gown, they don't make sense at all, they're just kind of there like polka dots.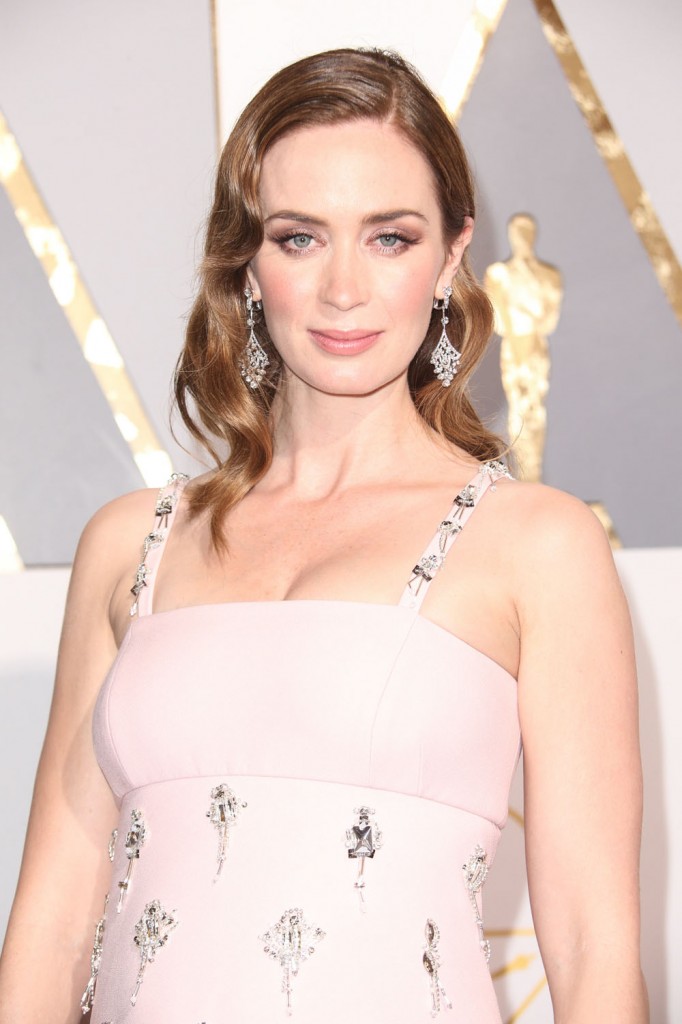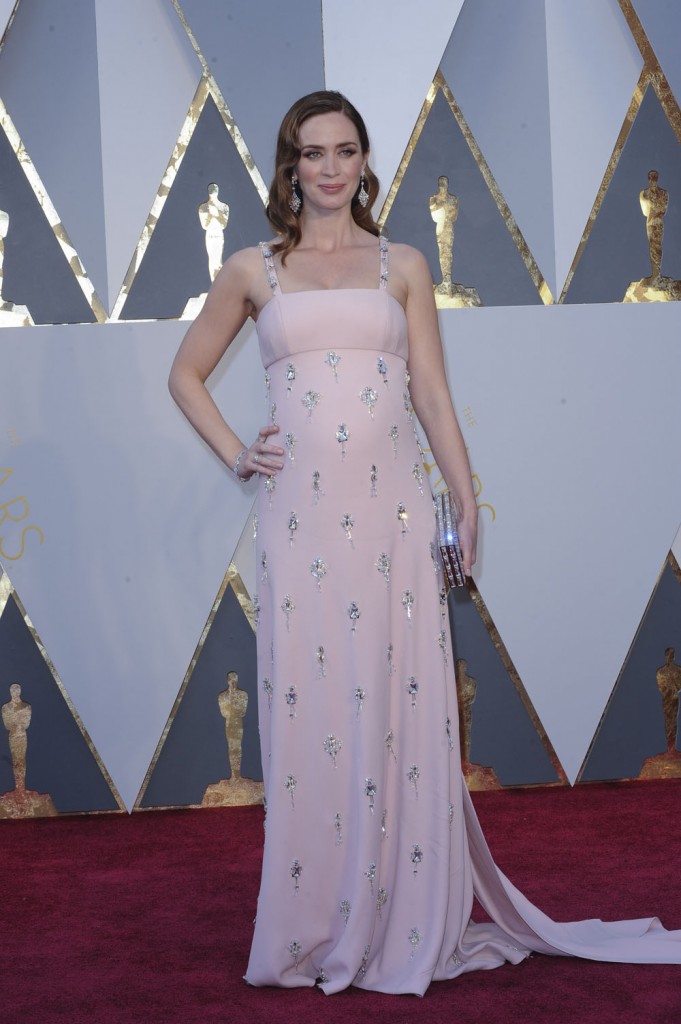 photo credit: WENN.com