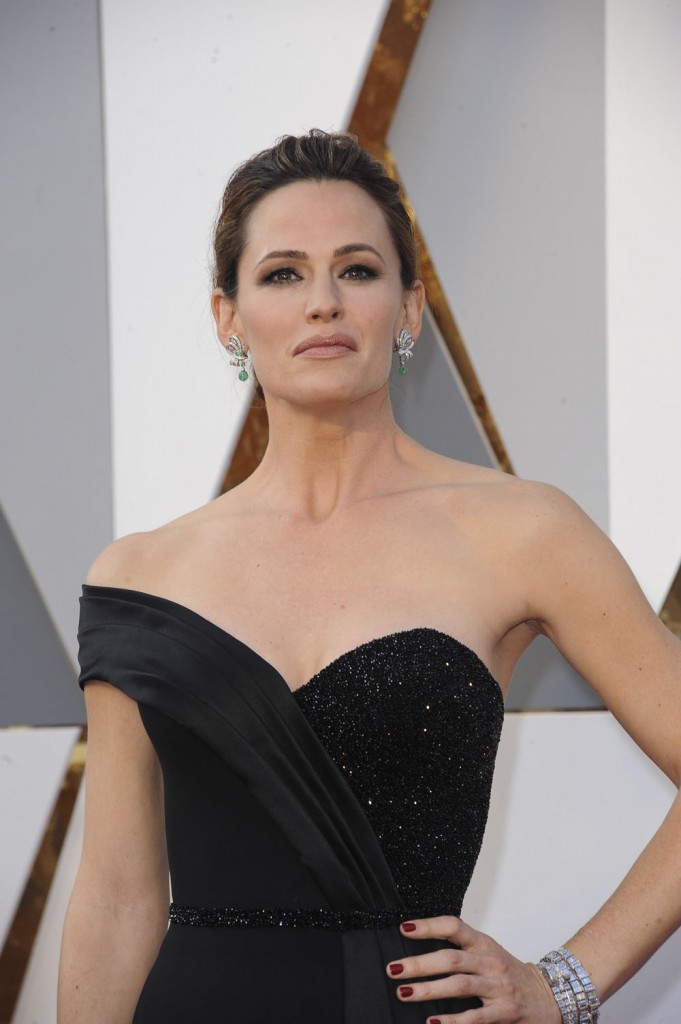 Jennifer Garner was a presenter at the Oscars last night, three years after her husband won for Best Picture and thanked her in his acceptance speech for "working on our marriage for ten Christmases." This was Garner's turn to shine as a single woman and she instead chose to go with a somewhat staid one shoulder Versace gown with a half beaded bodice, a thin beaded rope belt and a long draped train. When you look at the details of this dress it's incredible but the color is taking away from how impressive it could be. Garner could have really emerged triumphant after her (some say) passive aggressive Vanity Fair interview in which she both managed to laud her estranged husband and hint at darker details, but instead she played it safe. Imagine how this dress would have looked in a jewel tone with her hair down. Her jewelry is amazing though, checked out those stacked tennis bracelets.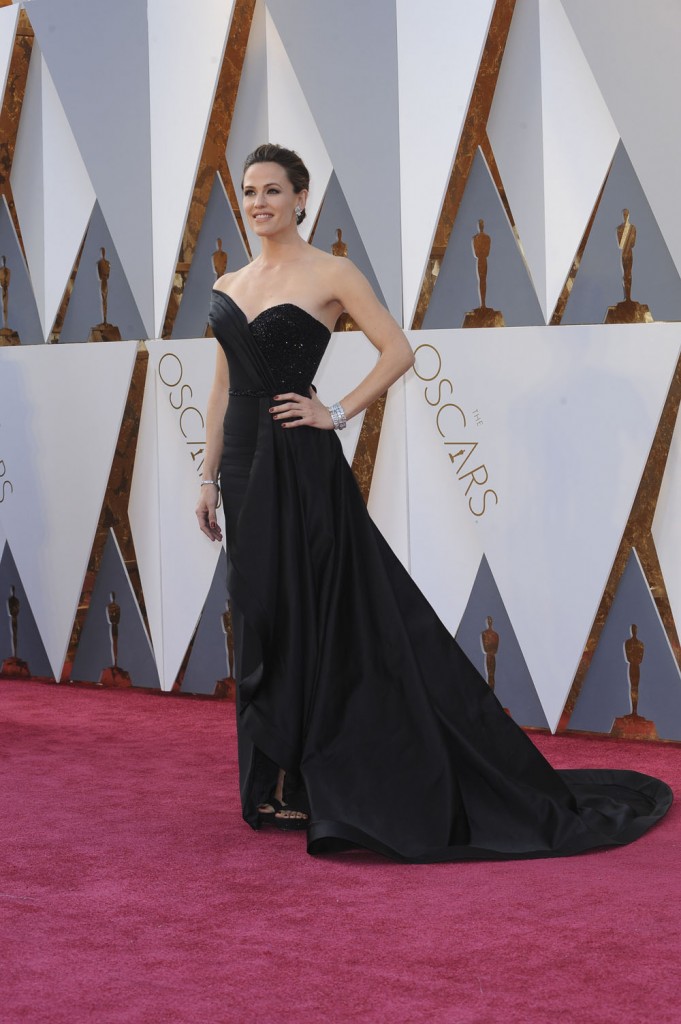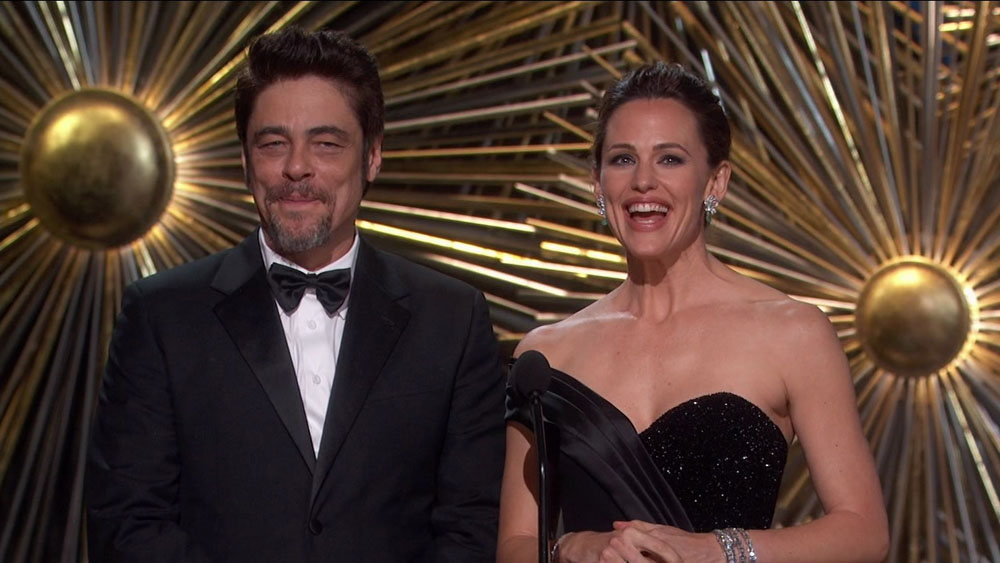 Kerry Washington was in Versace too, in a black and white gown which made no sense to me. I like the idea of a black leather bodice over a white fabric skirt, and the pocket leather detail is clever, but the cut of the top is too boxy. It's like she has on a modest superhero breast plate. There's impressive tailoring in the top but the neckline is too high and it's like the straps don't belong. I can see where they were trying to mirror the straps along the sides of the waist but I'm distracted be the ill-fitting bust area. Still she looks hot.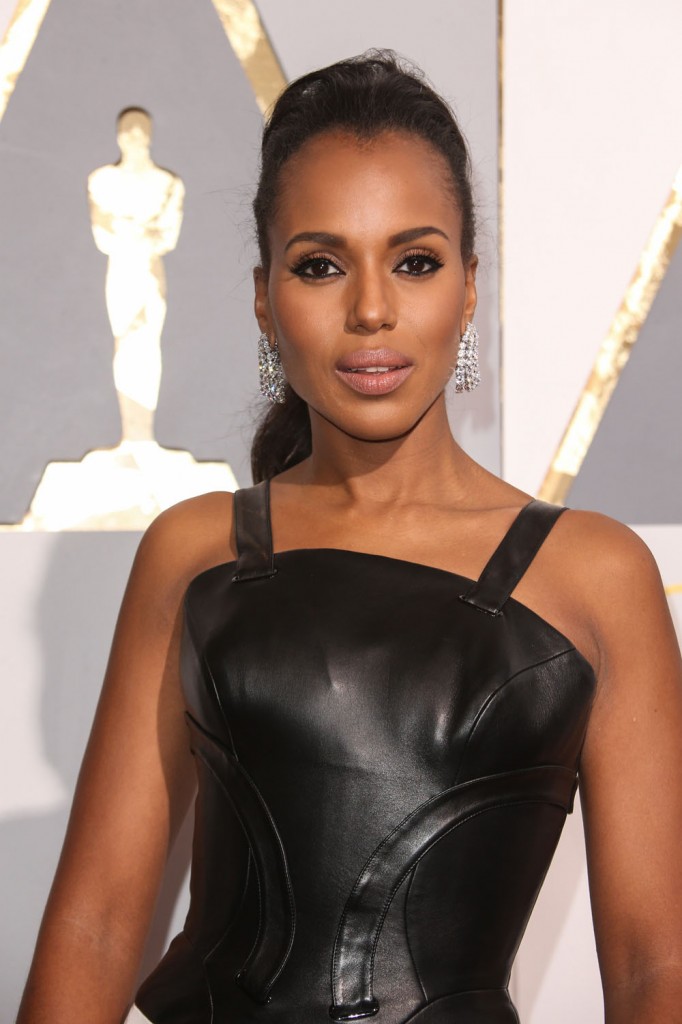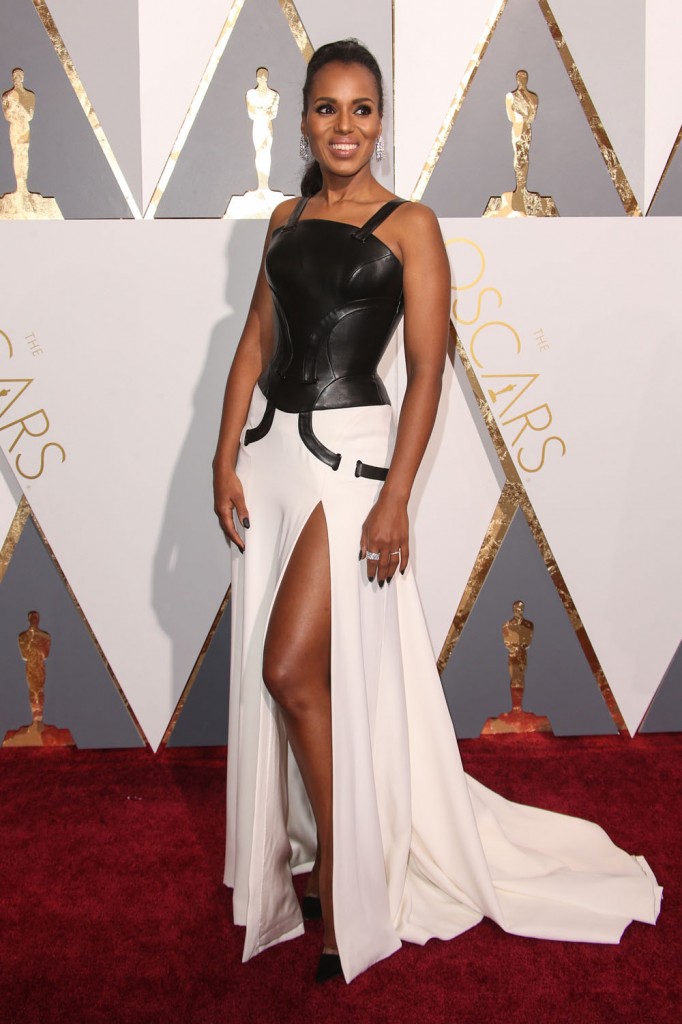 Matt Damon and his wife, Luciana, were both in Versace and I think this is my favorite among these three. Luciana also wore Versace to the BAFTAs but this gown is better. It's got a high leg slit, it's a bold jewel tone and it's sexy without being too revealing. These two look so good together.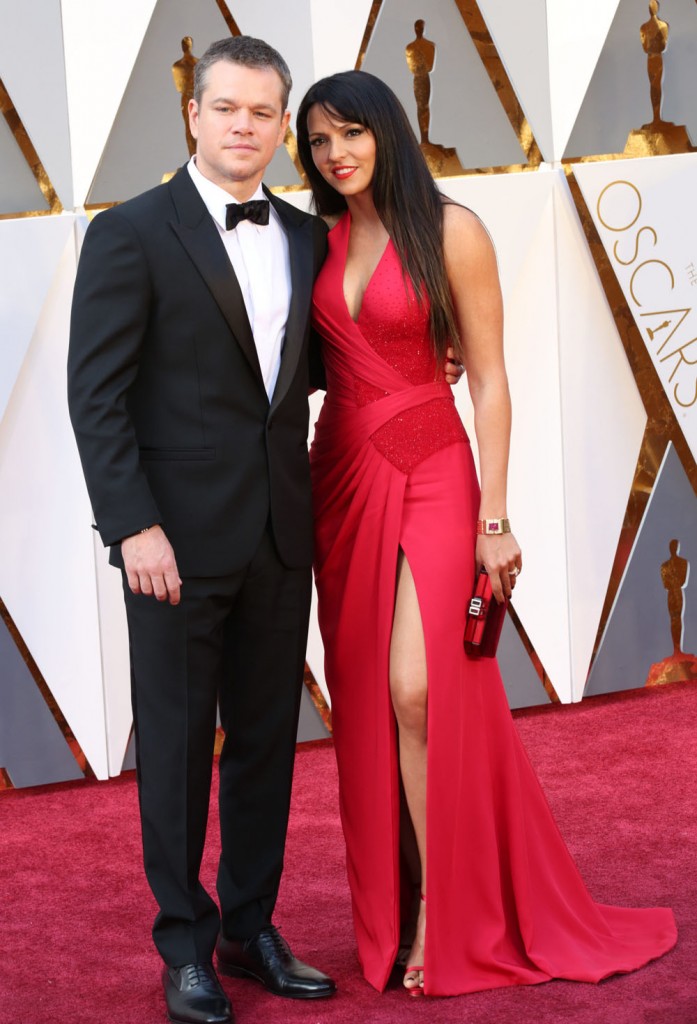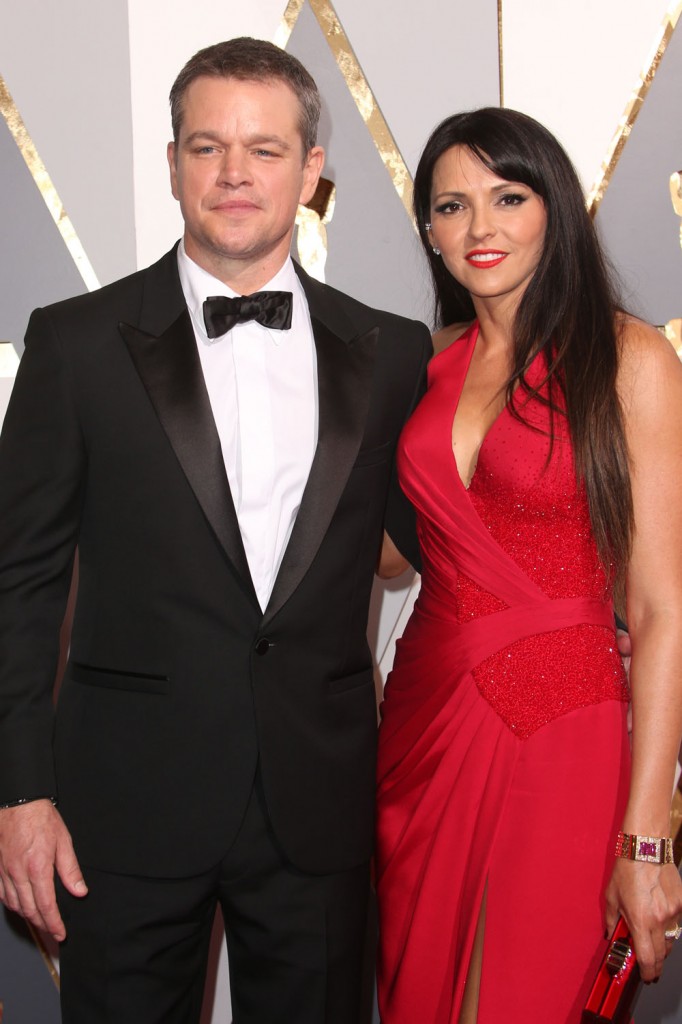 photos credit: WENN.com