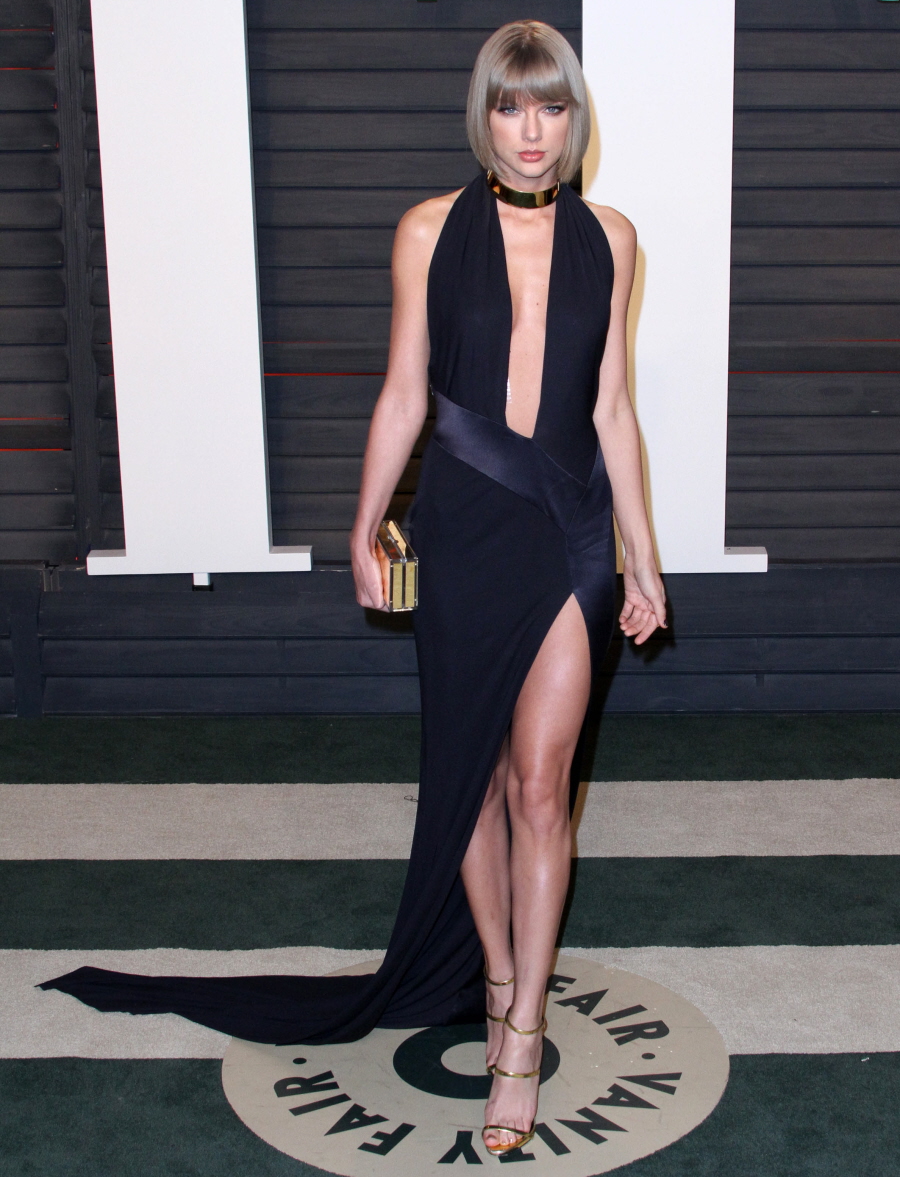 There's actually a grand tradition of Taylor Swift attending the Vanity Fair Oscar party. One year, she went to the party just to accost her ex-boyfriend Jake Gyllenhaal by the bathrooms. One year, she came out following another breakup and she wanted to show everyone that she was single. One year, she met up with Karlie Kloss at the VF party and then they went on a post-Oscar roud trip up the coast of California. This year, Taylor brought two dates – her brother and one of the ladies in her squad, Lorde. Swifty and Lorde posed together on the carpet, then Swifty posed separately. I guess Taylor wants you to know that she's not mad at Lorde for hanging out with (and hold hands with) Diplo last week. Diplo and Swifty are enemies, but that's a story for another day.
Swifty wore this Alexandre Vauthier which… I'm not crazy about, but then again, I'm thankful that she's moved beyond pastel tulle dresses. The worst thing about this look is her bob. I keep going back and forth on it – in the photos of Swifty last week, in a casual outing, I almost liked the bob. But in these photos, I really don't like it. It's much, much too severe.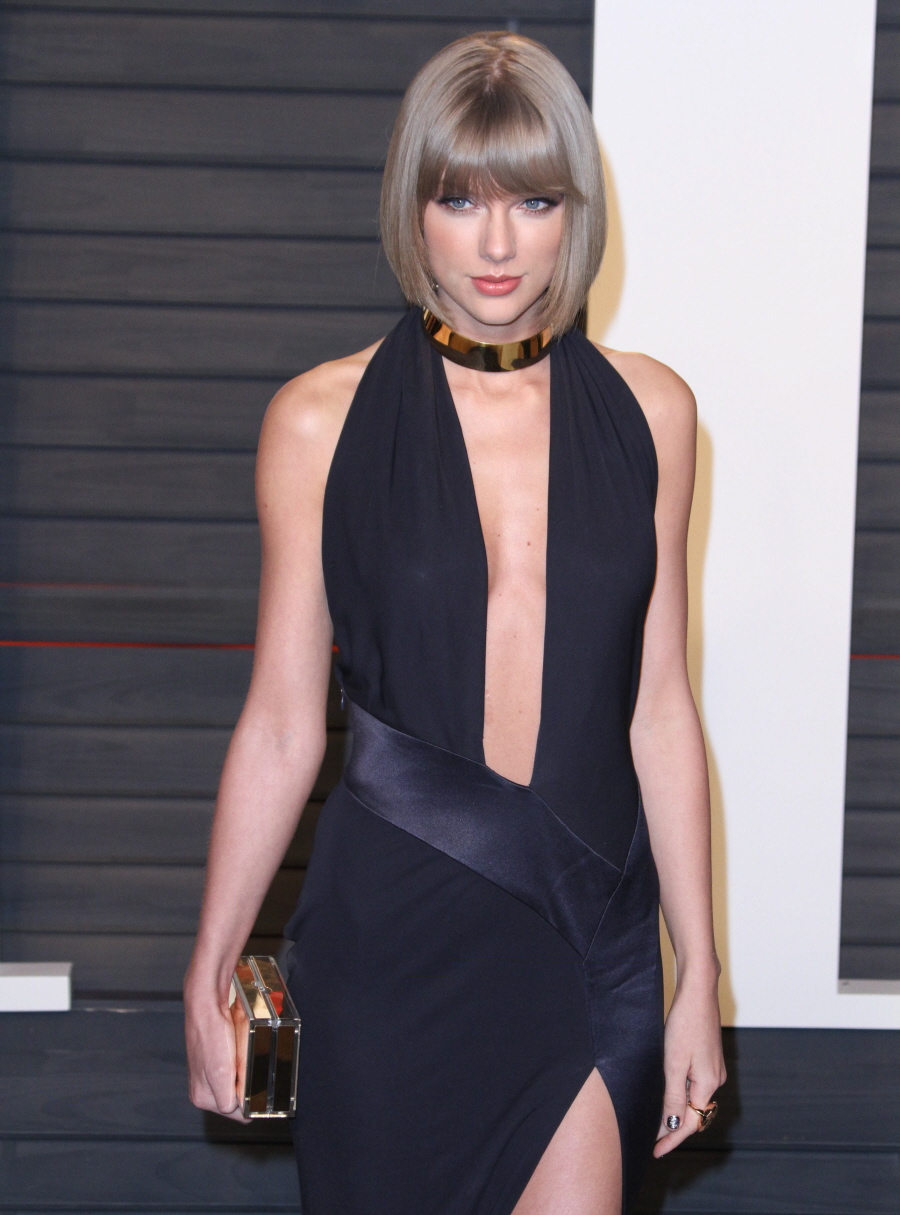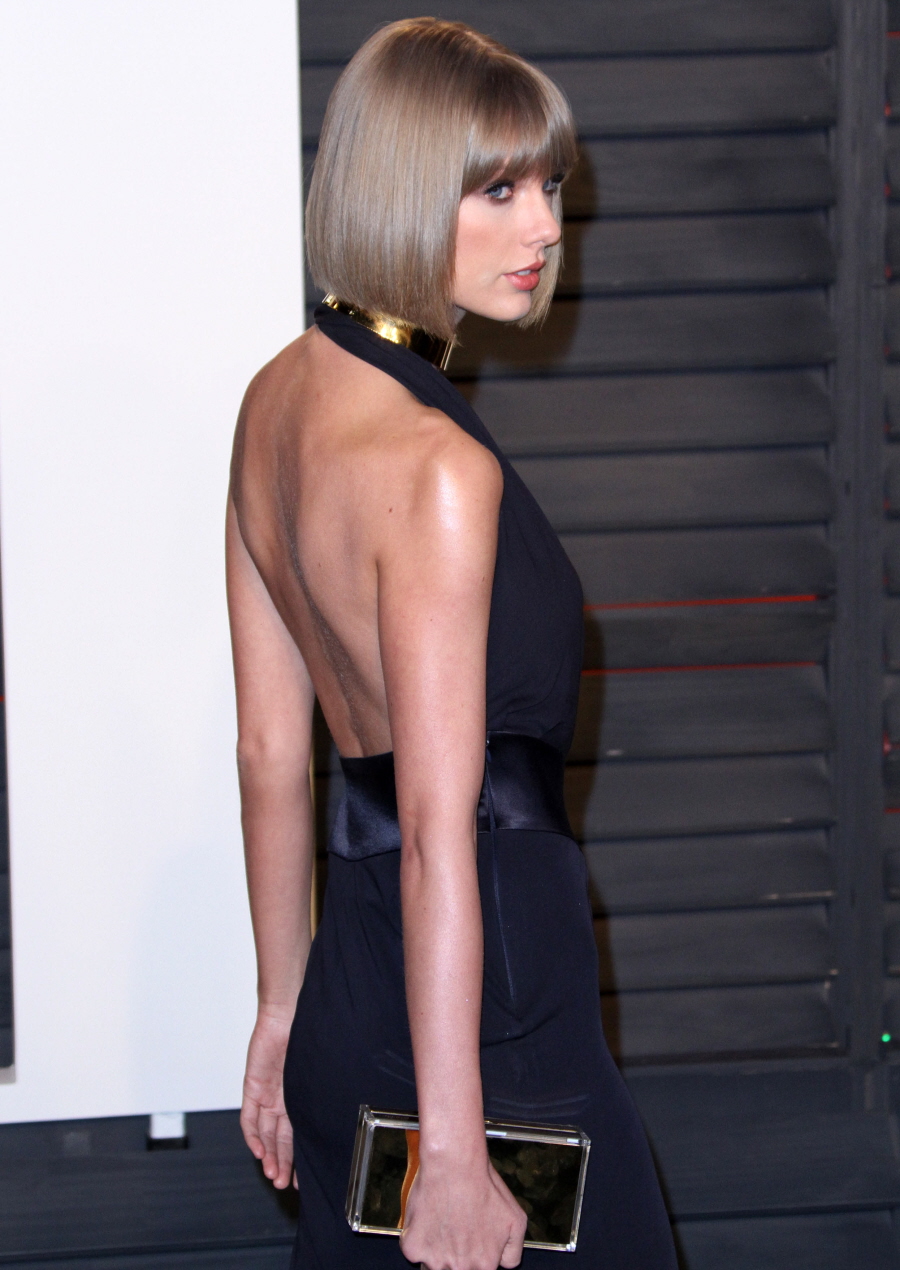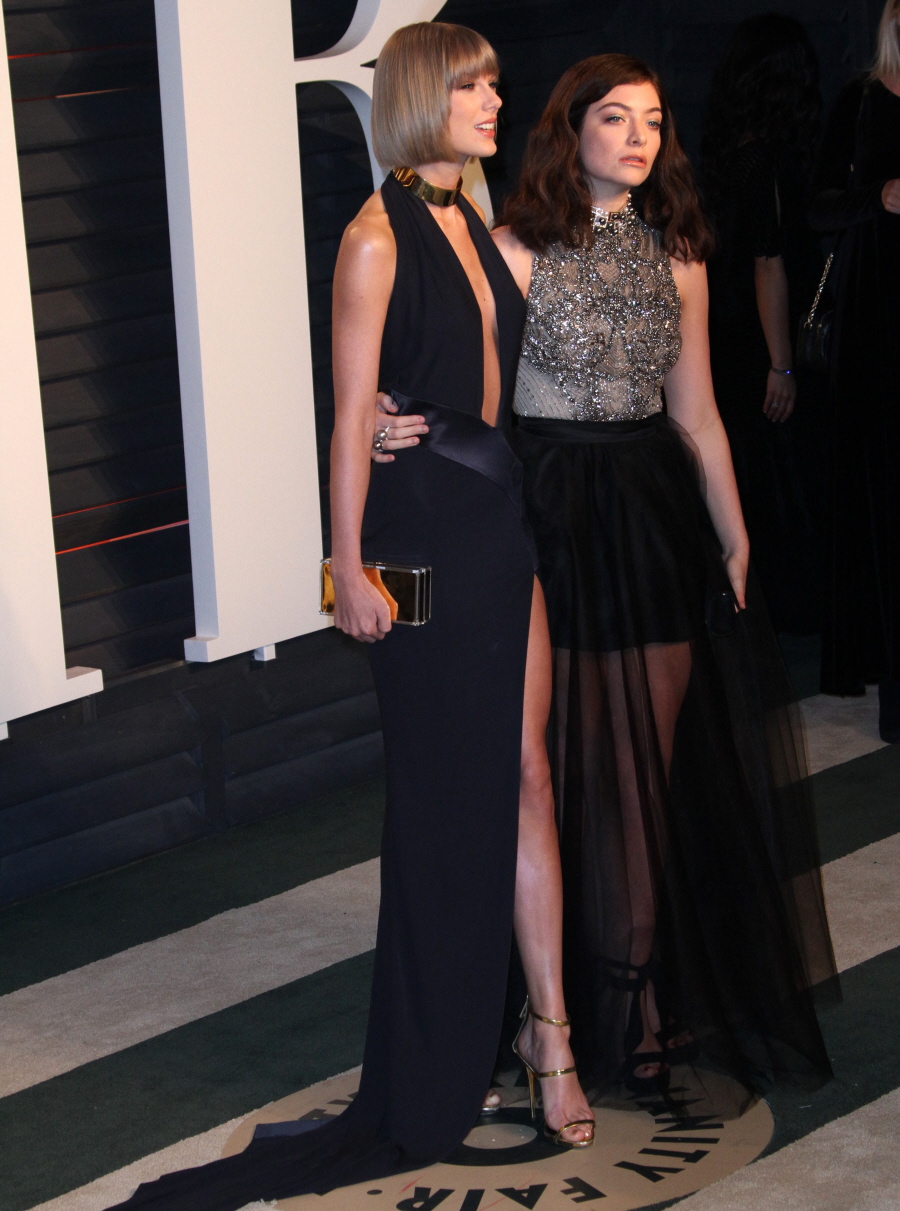 And here's another VF party girl, Emily Ratajkowski. This dress is kind of a joke. Apparently, it's Steven Khalil, although that ID might be wrong. But if she just wanted to wander around the VF party in a bustier and panties, why didn't she just do that? Why do we have to call this a dress?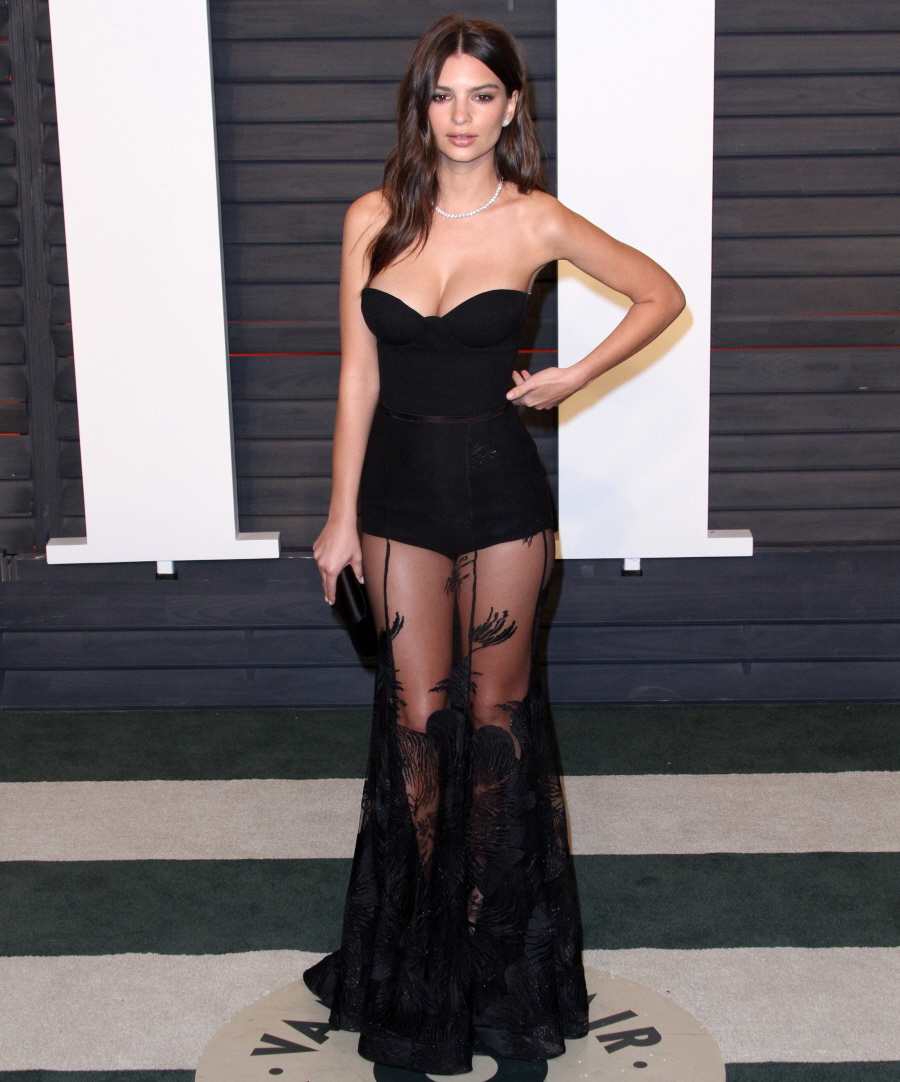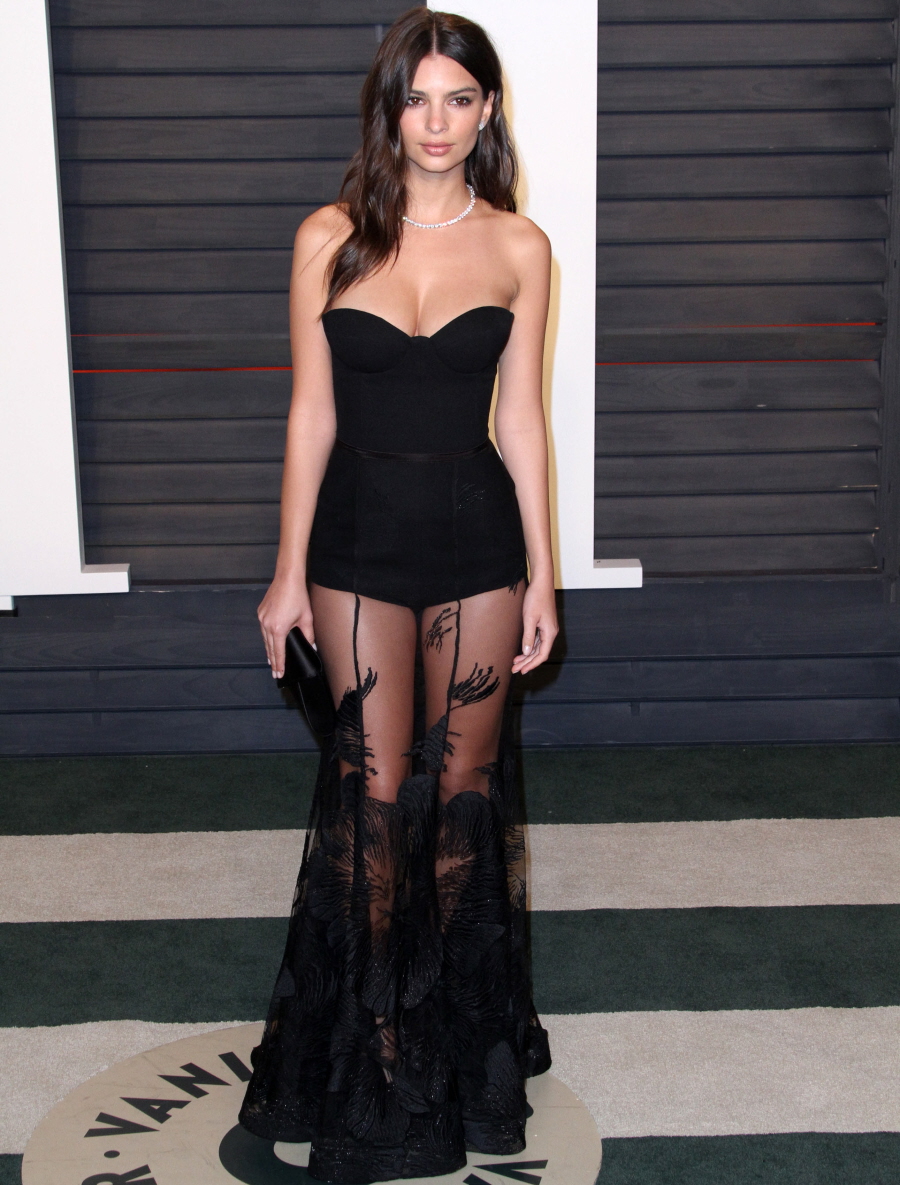 Photos courtesy of WENN.