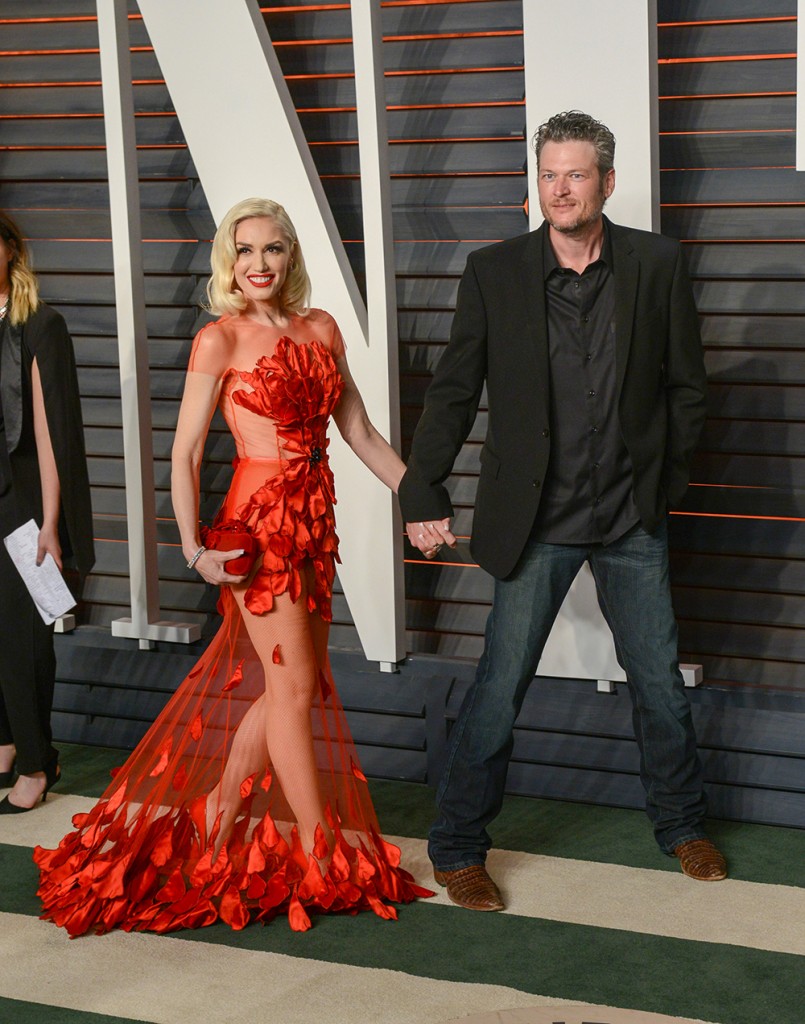 Gwen Stefani and beau Blake Shelton made quite the impression as they made their red carpet debut at Vanity Fair's Oscar party last night. Gwen was wearing a very sheer red dress from Yanina Couture, embellished with satin petals. She was carrying a Jimmy Choo clutch and had her hair styled in subtle waves. She was also rocking her trademark red lips, which completely fit in with her ensemble. I love me some Gwen, but I am not nuts about this dress. There's just too much skin going on here. I think it would have been nicer to fill in all of those petals on the bodice and go with a petal-covered mini dress. Right? Gwen also served as a part of the evening's entertainment, performing hits old ("Hollaback Girl") and new ("Make Me Love You").It's nice to see Blake wore his "nice jeans" for the event. Oh, Blake, I know you can clean up better than that. I get it, you're a cowboy, but putting on a nice pair of pants once in a while wouldn't kill you.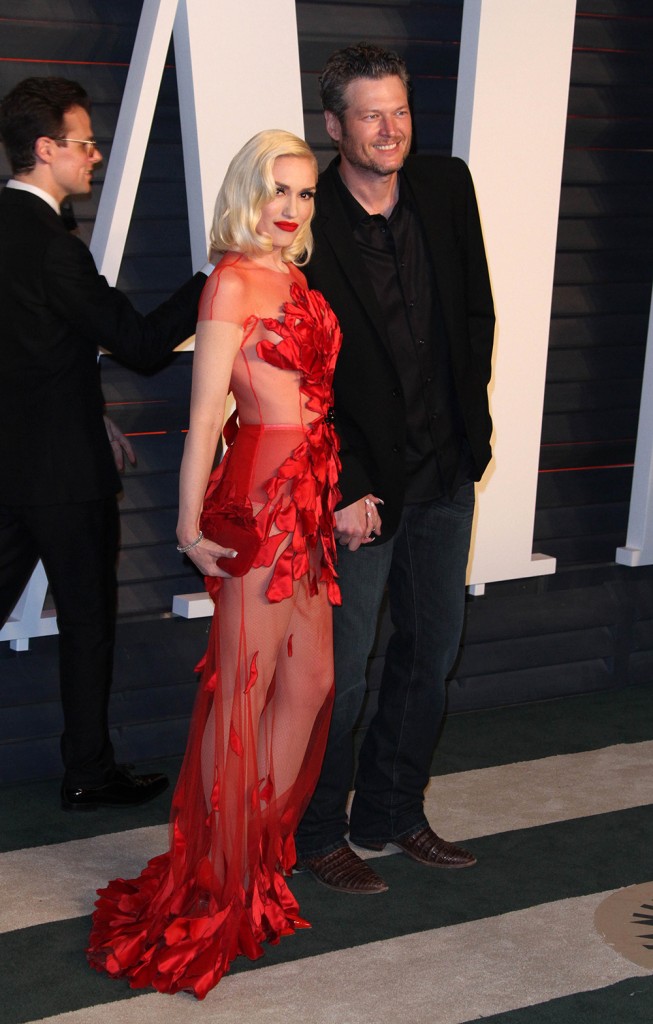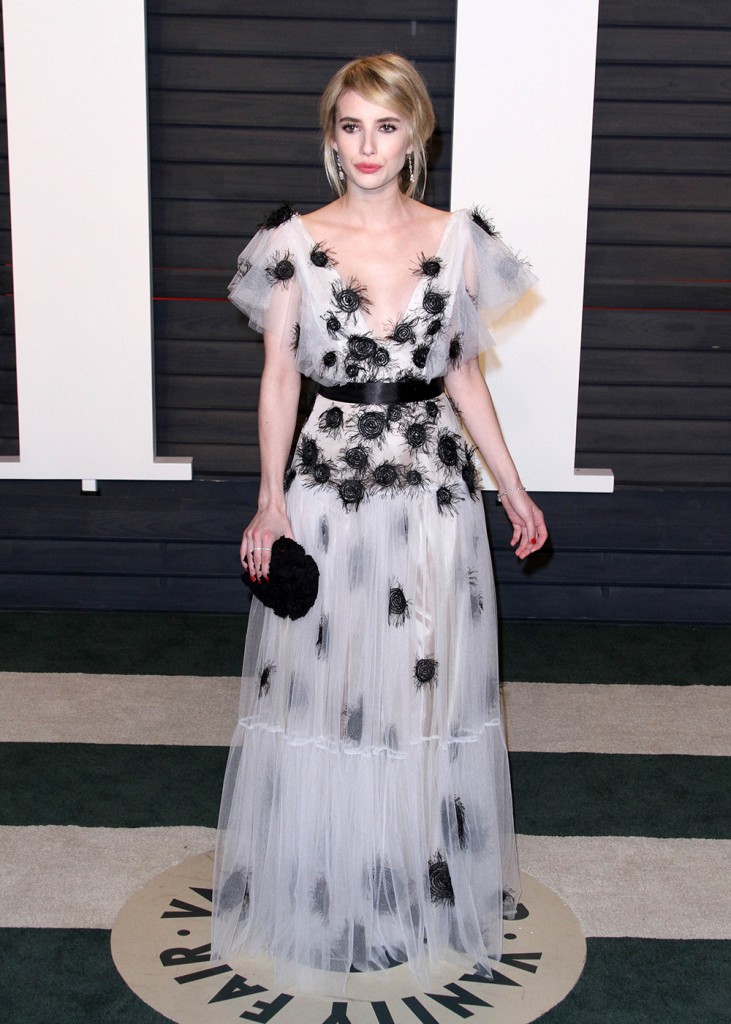 Scream Queens star Emma Roberts also went with a Yanina gown that covered a lot more. The white diaphanous tulle gown featured a black swirling pattern and a black sash around her waist. She had a cute black clutch and a glam updo and makeup. Not a fan of this dress. First of all, it's kind of a matronly look for such a young actress. I'd love to see her in something more fun. I love her hair and makeup, but I just can't with the dress. And, from the minute I first laid eyes on this dress, I could not stop thinking of the gown Ricki Lake wore at the end of Hairspray. Anyone else?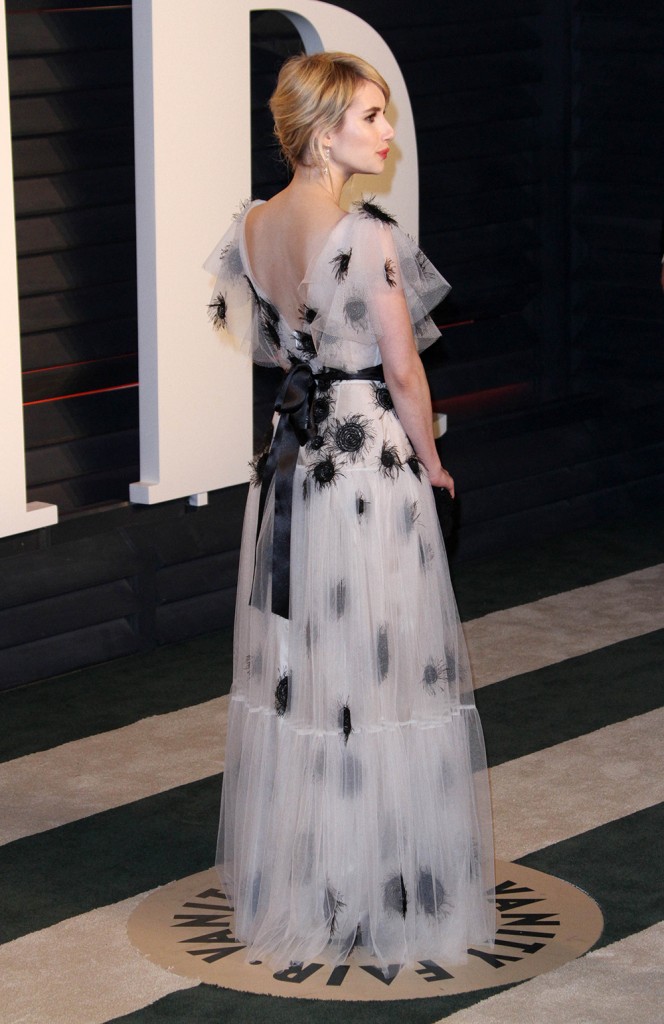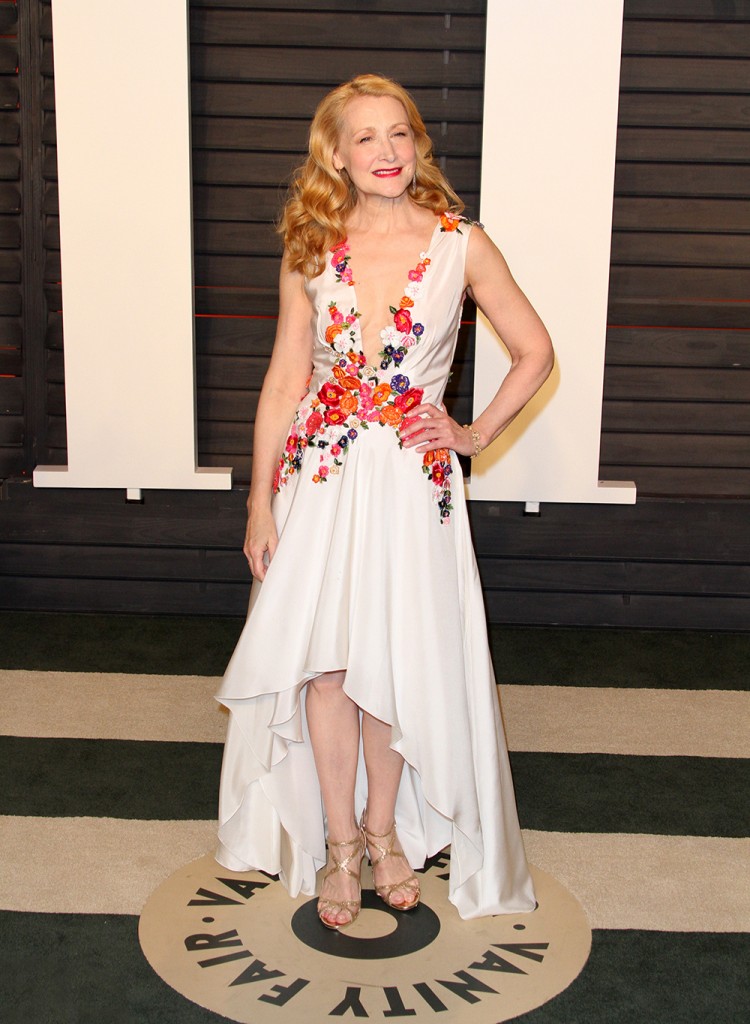 Maybe Emma should have traded gowns with Patricia Clarkson. The actress, probably best known for her role on Six Feet Under, wore a white, floral print dress from designer Alberta Ferretti. It definitely seemed like 2016 was the year of the florals, but I just don't think this is the right look for Patricia. I don't know what bugs me more, the deeply plunging neckline or the bottom of the dress (short in the front, long in the back). All I know is that I'm just not a fan. I do love her hair – color and style and I think her face looks radiant.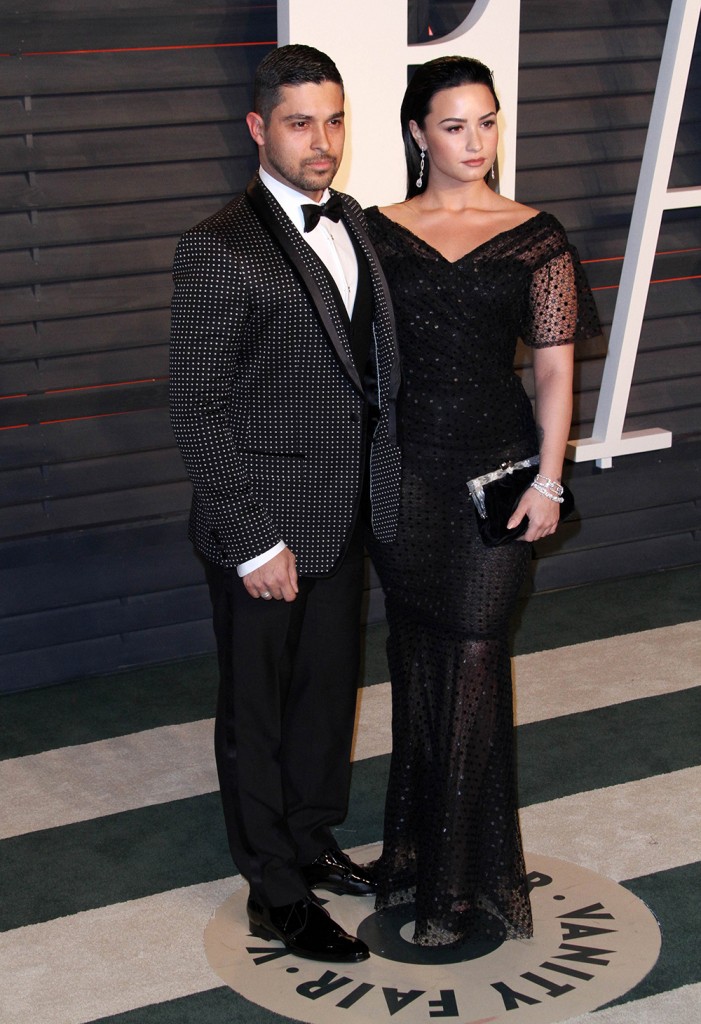 Demi Lovato stepped out with boyfriend Wilmer Valderrama in a sheer black sequined gown. Wilmer complemented her look with a black tux with a while polka dotted jacket. Demi wore elegant drop earrings and diamond bracelets and carried a cute clutch. Her hair was slicked back and she opted for a more neutral lip to allow her eyes to pop. I'm not a huge fan of the dress, but the black gown did flatter Demi's curves. I guess if you're going to do sheer, this would be the way to go (are you taking notes, Gwen)?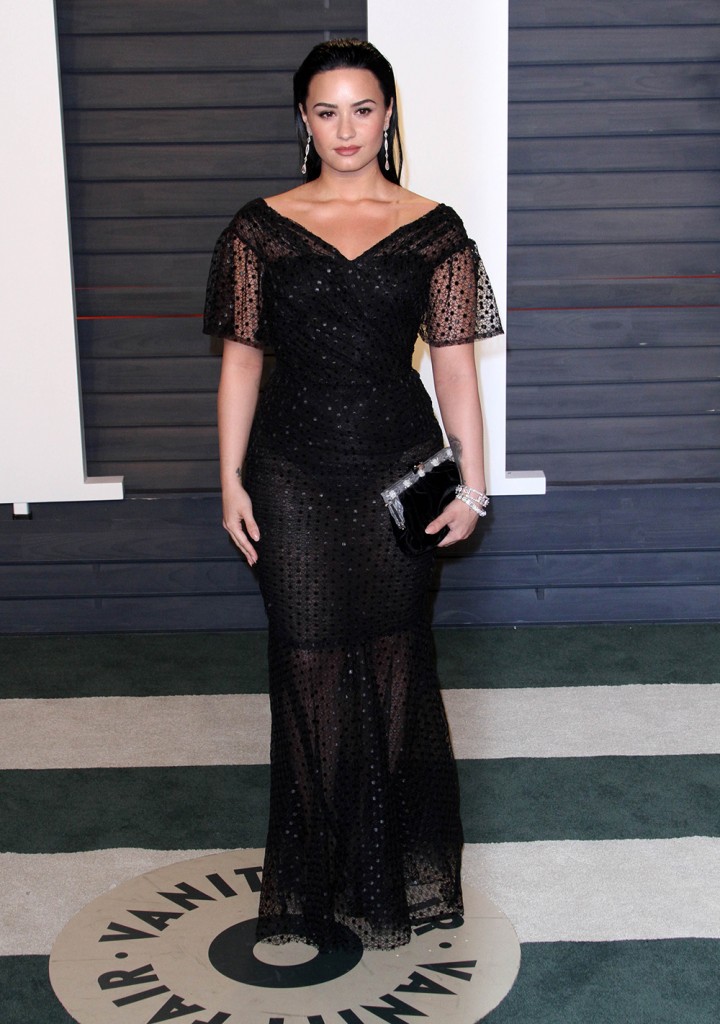 Photo credit: WENN.com, Getty Images, Fame Flynet