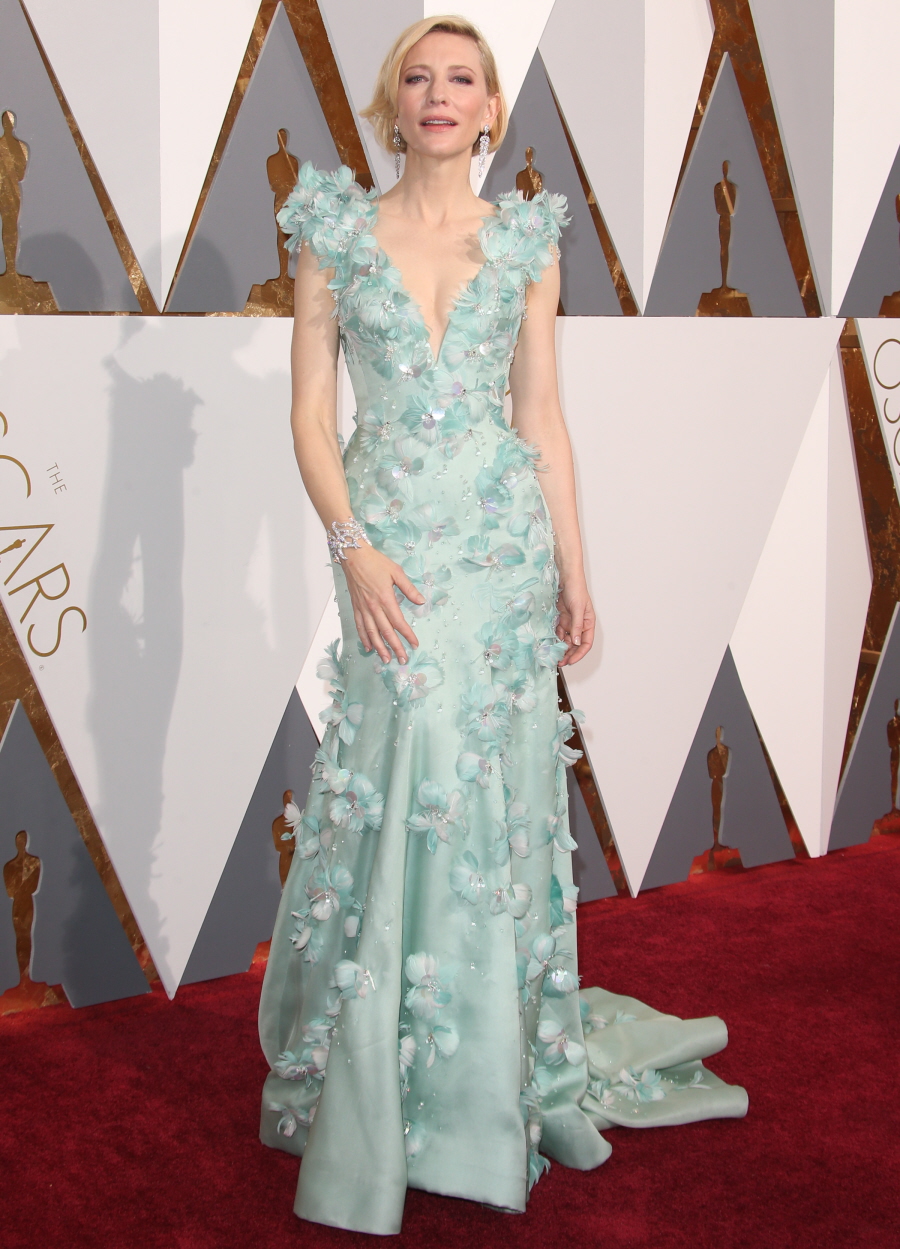 Before Cate Blanchett came onto the red carpet, I thought Saoirse Ronan was going to be my favorite dress. Then Blanchett walked out on the carpet with THIS DRAMA. This custom-made, seafoam green Armani is absolutely perfect… on Cate. I think I might have had a problem with this on someone else, but with Cate's height, her figure, her coloring, this was as close to perfect as we're ever going to get. The Armani photographs well, it moved well, and it looked amazing on stage as she presented too. I think she knew well enough that she wasn't going to win another Oscar, so she just came out to have fun, pick up her crazy Oscar swag bag, party with Leo and win the red carpet.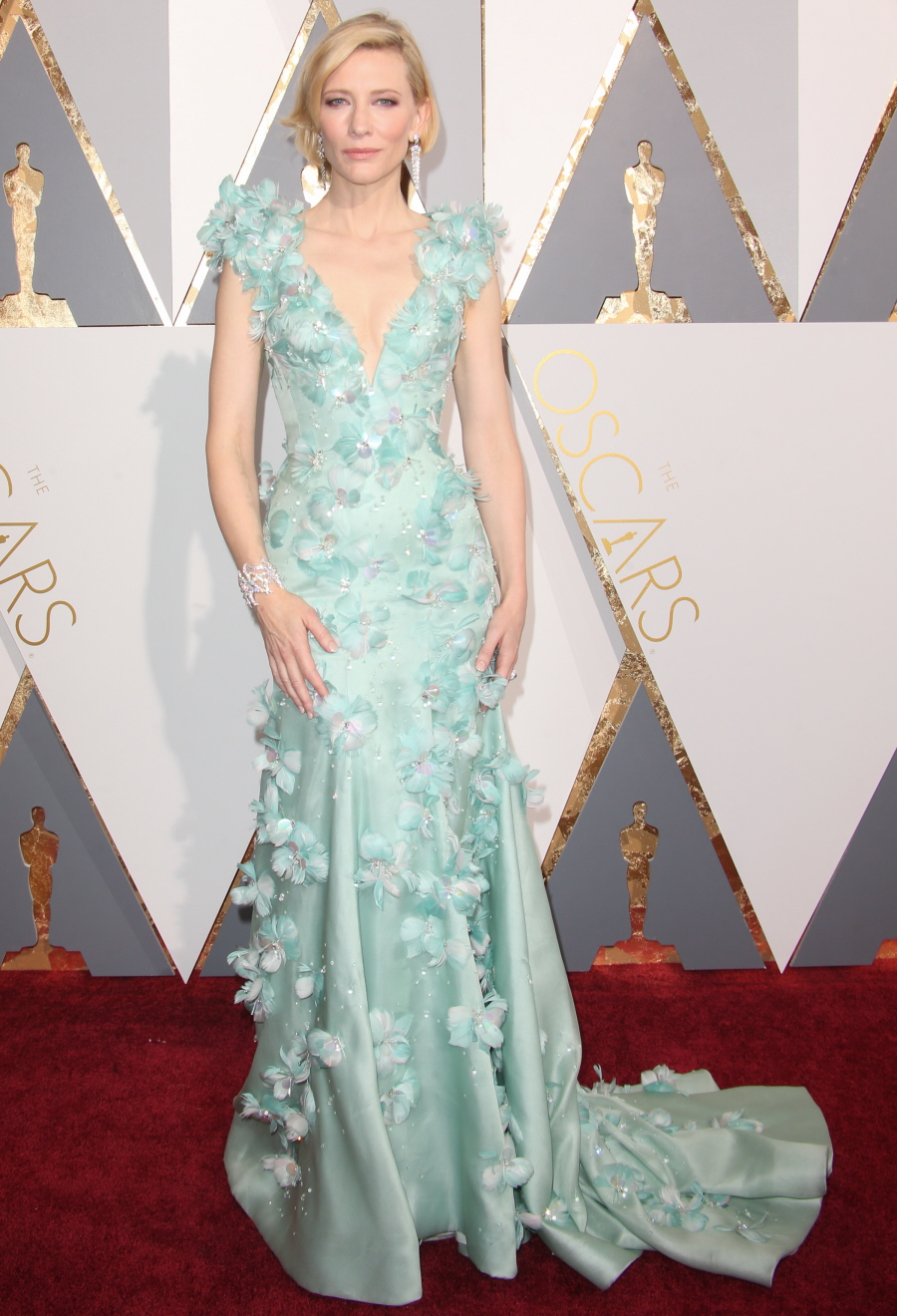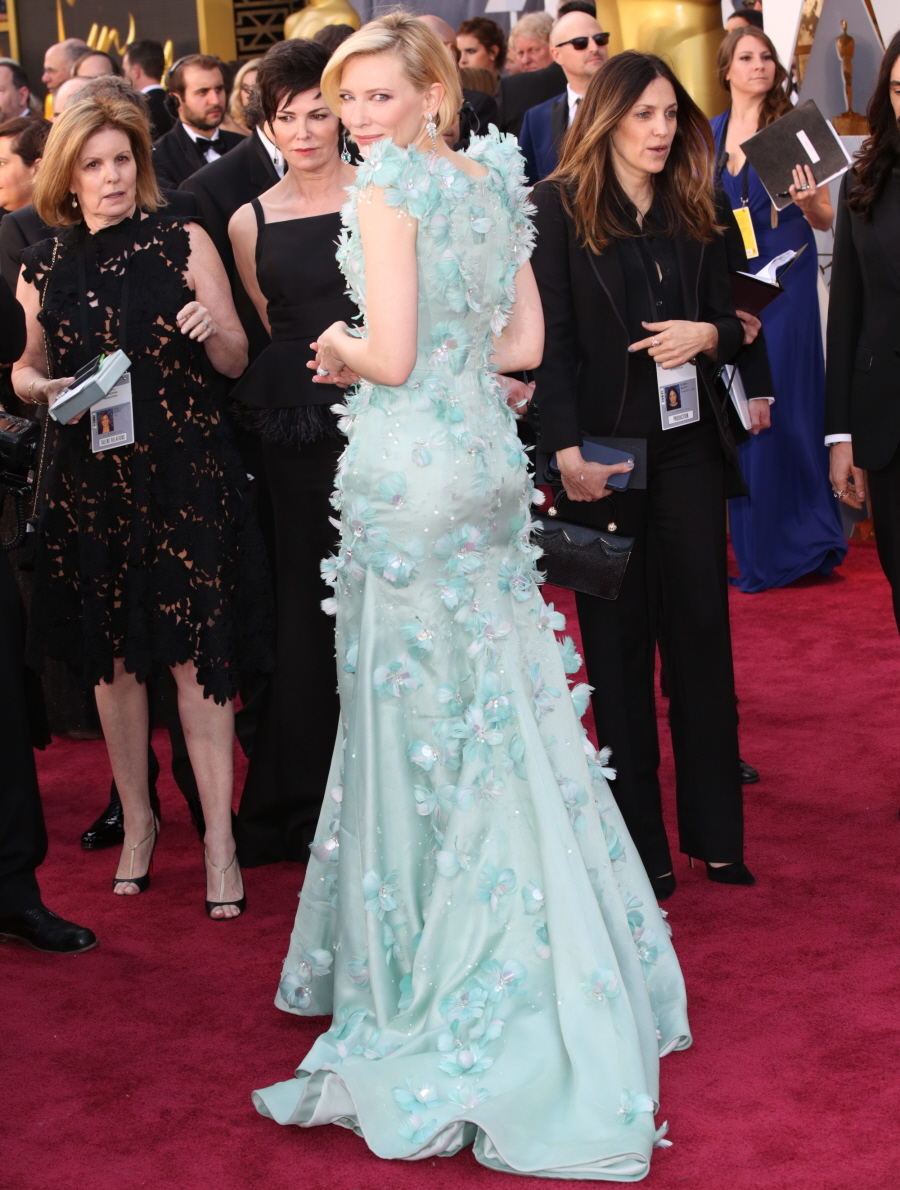 Also in Armani? Another Best Actress nominee, Charlotte Rampling. Controversies aside, I think she's a very elegant woman and this dress is totally fine. The lilac shoes though? No.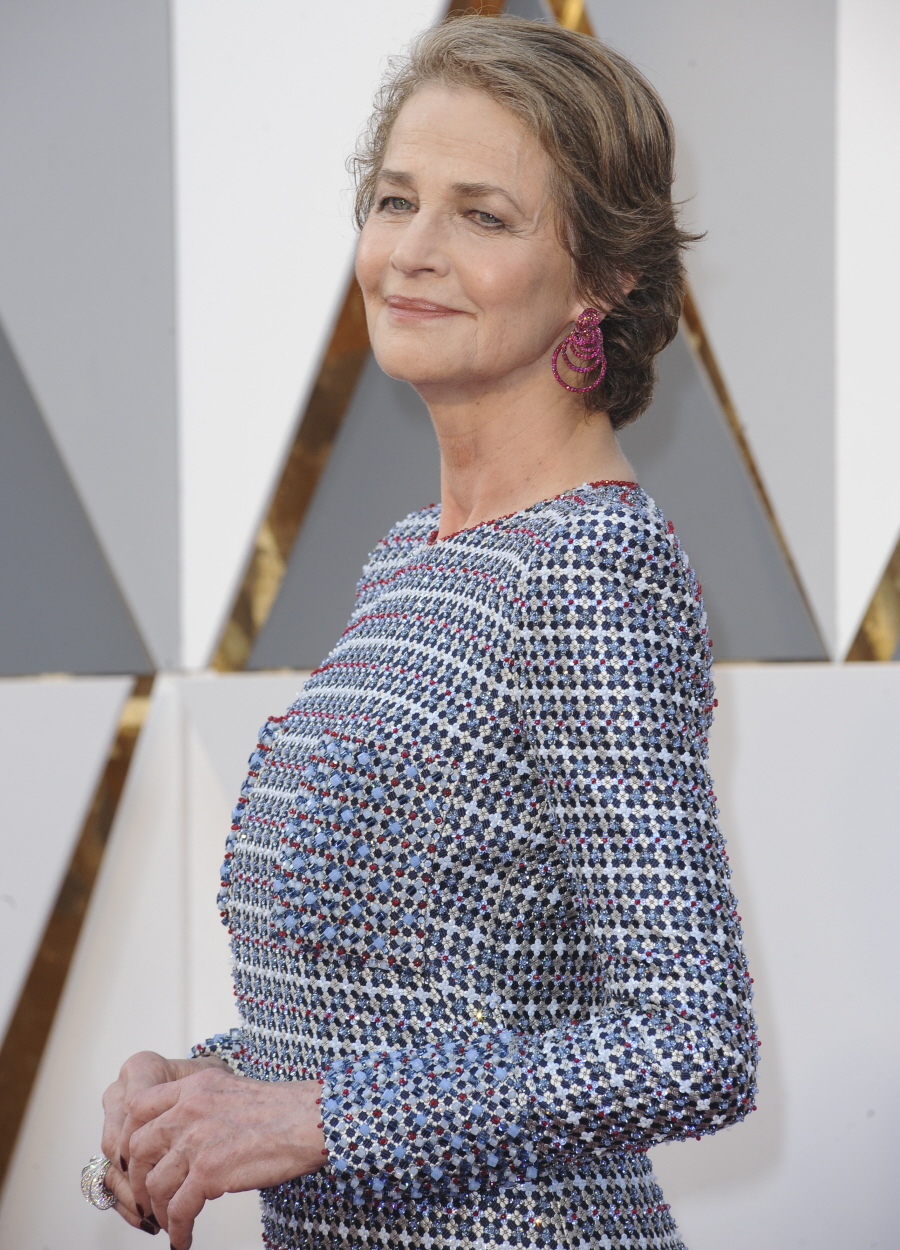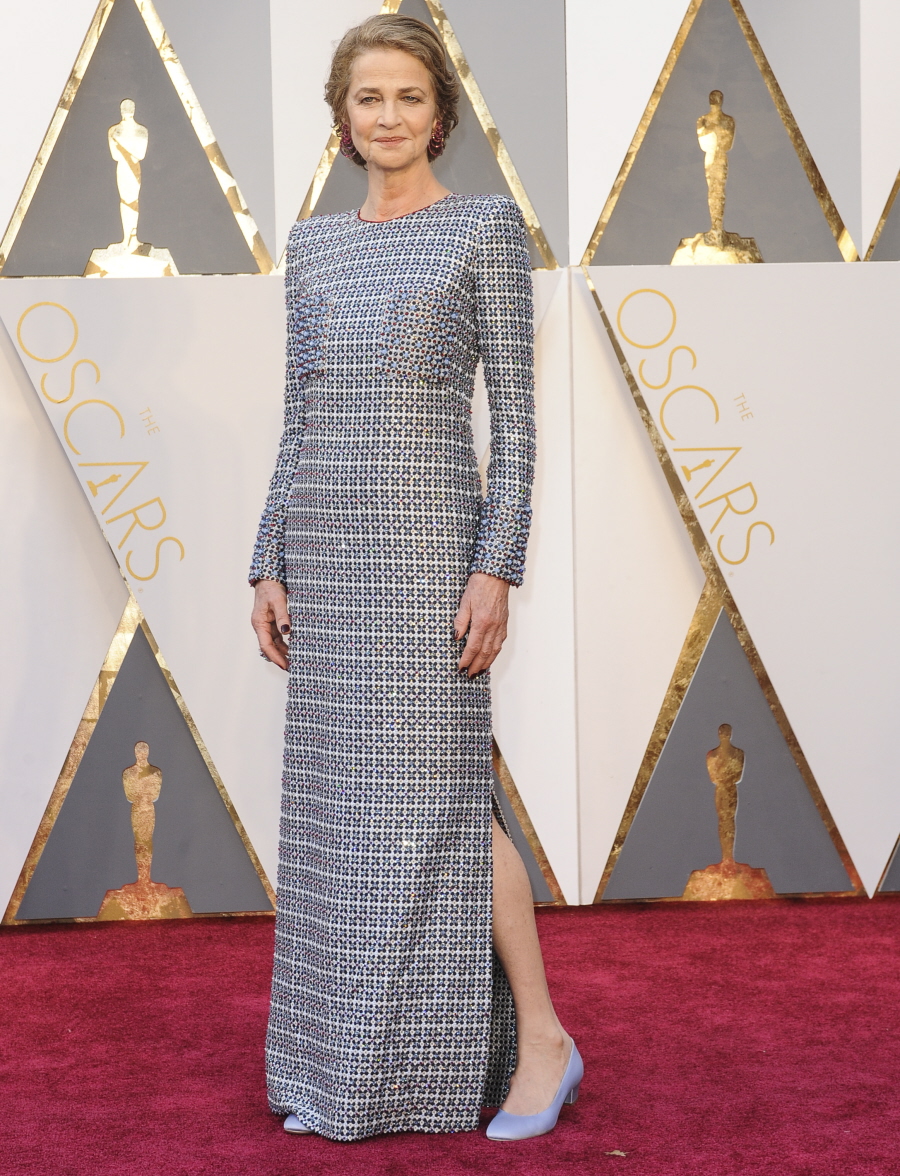 Note by Celebitchy: This is Naomi Watts in Fall 2015 Armani. On the E! Red Carpet discussion they said that she had two dresses picked out and that Liev helped her decide on this one. This was probably my favorite dress of the entire night, it's dramatic, it fits her like a glove and the color and fishtail pattern along the skirt are amazing. Kaiser thought it was 80s and dated but I just found it very striking. She has on Bulgari jewels.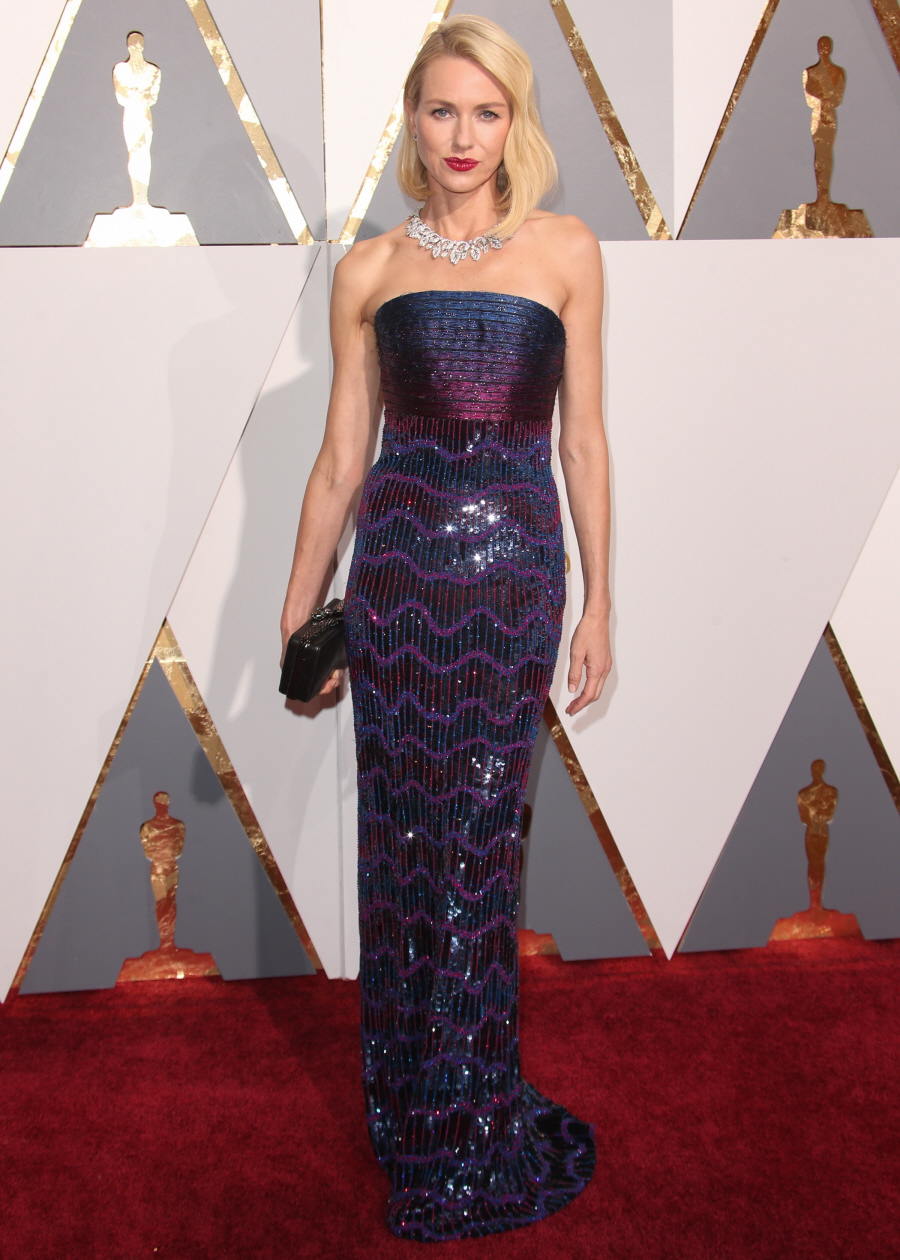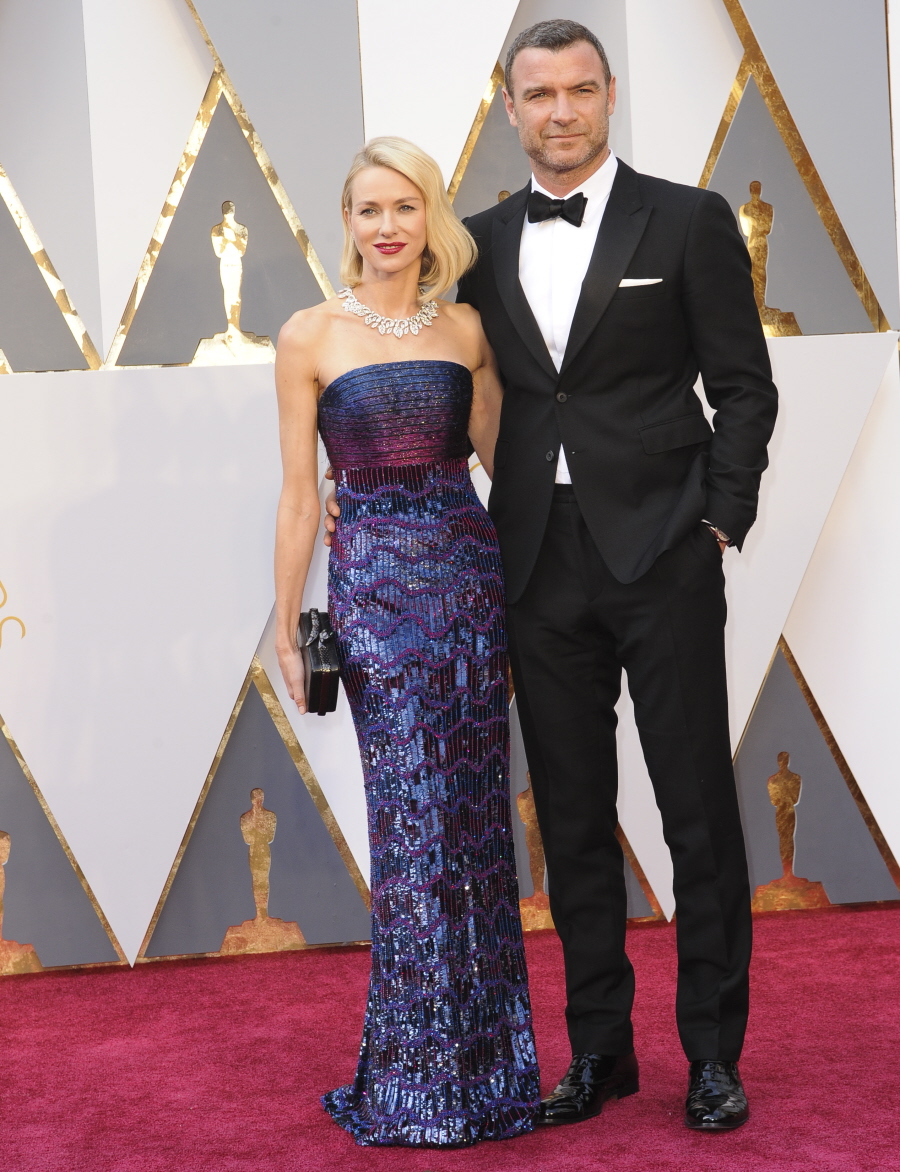 Photos courtesy of WENN.