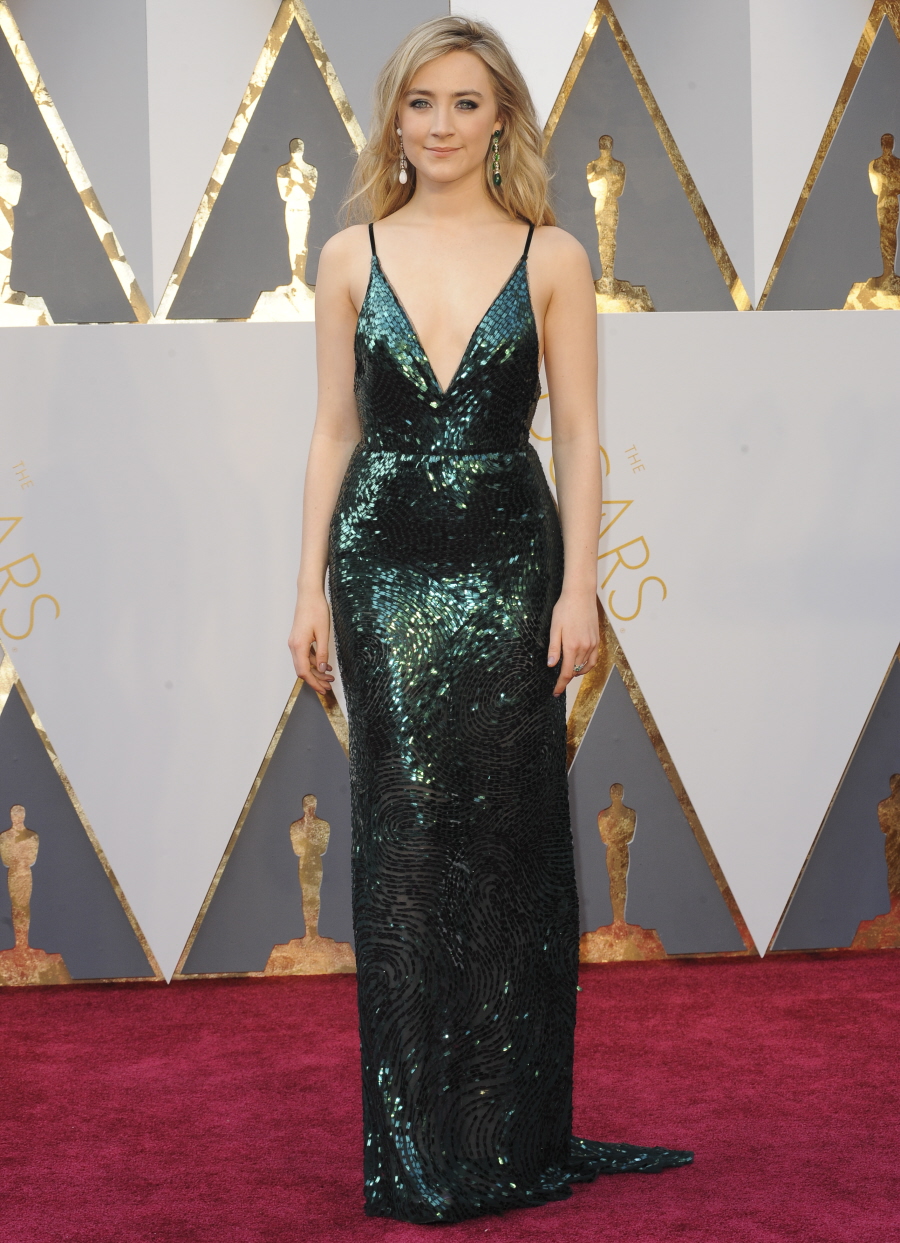 Saoirse Ronan's custom Calvin Klein was one of my favorite looks at the Oscars. I think I liked it so much because Saoirse has been trying out radically different looks and styles throughout this Oscar season, and she only brought out her "sexy look" here at the Oscars. And she owned it really well. The dark eye makeup worked. The sexy-bedhead hair worked. The dress showed off her lovely figure without being trashy. And she wanted to wear emerald green for Ireland. What's not to love?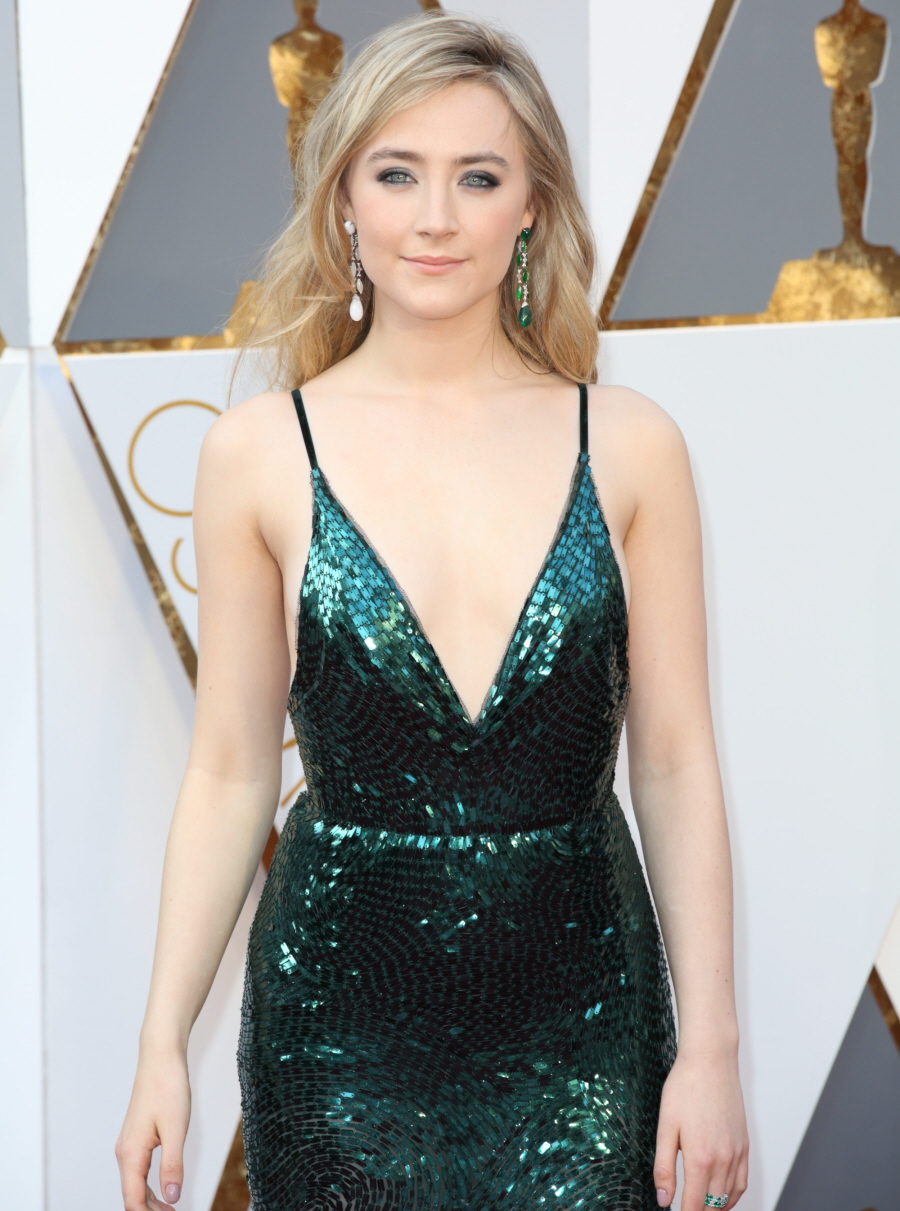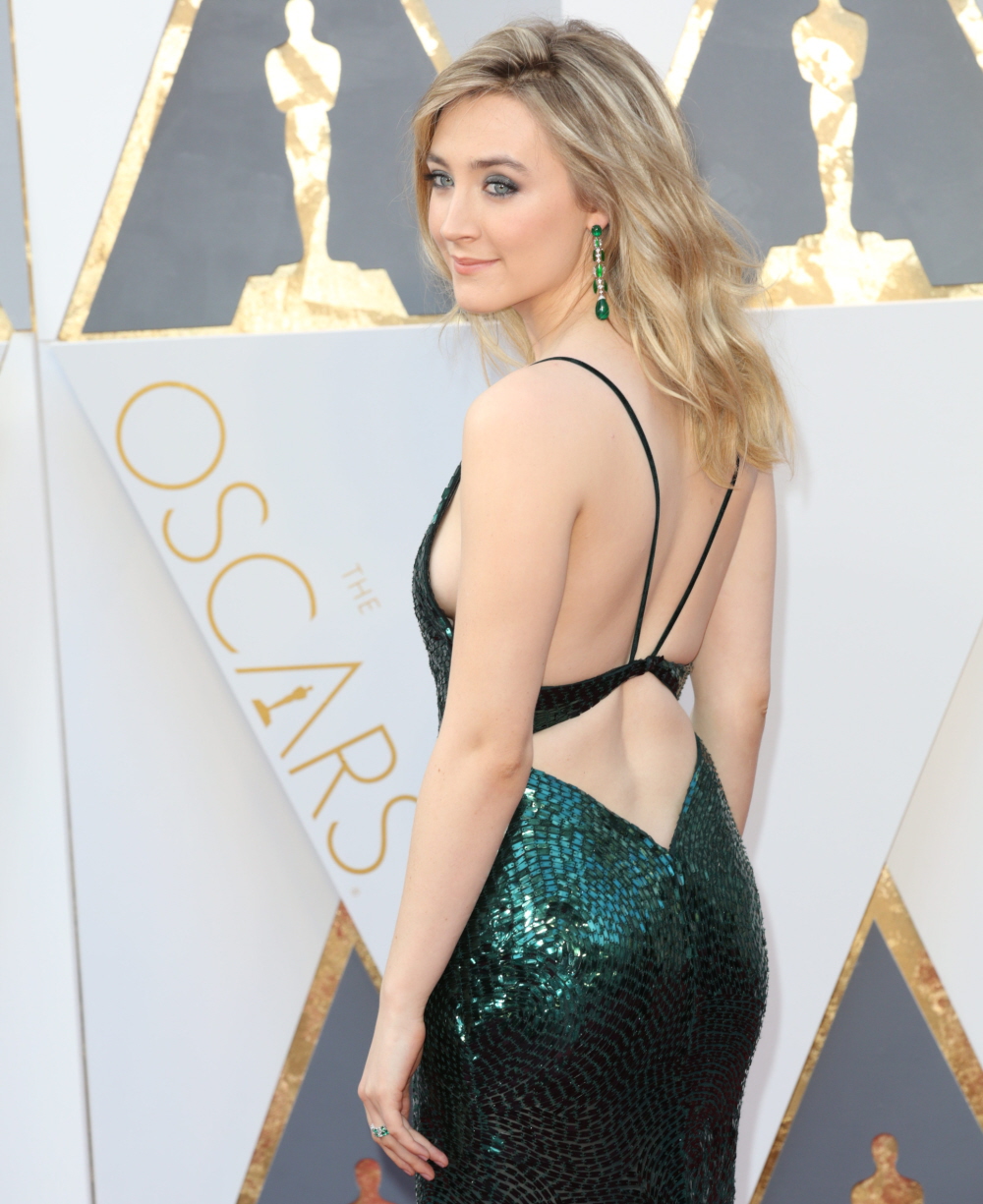 I feel like I should have strong opinions about Julianne Moore's Chanel gown and I just don't. Julianne's style is so hit-or-miss, it's almost a relief when she wears something boring and not that notable. Is the dress well-constructed? Sure. Does she look bad? Not at all. But… I don't know, I wish I could style her, I think I would do a much better job.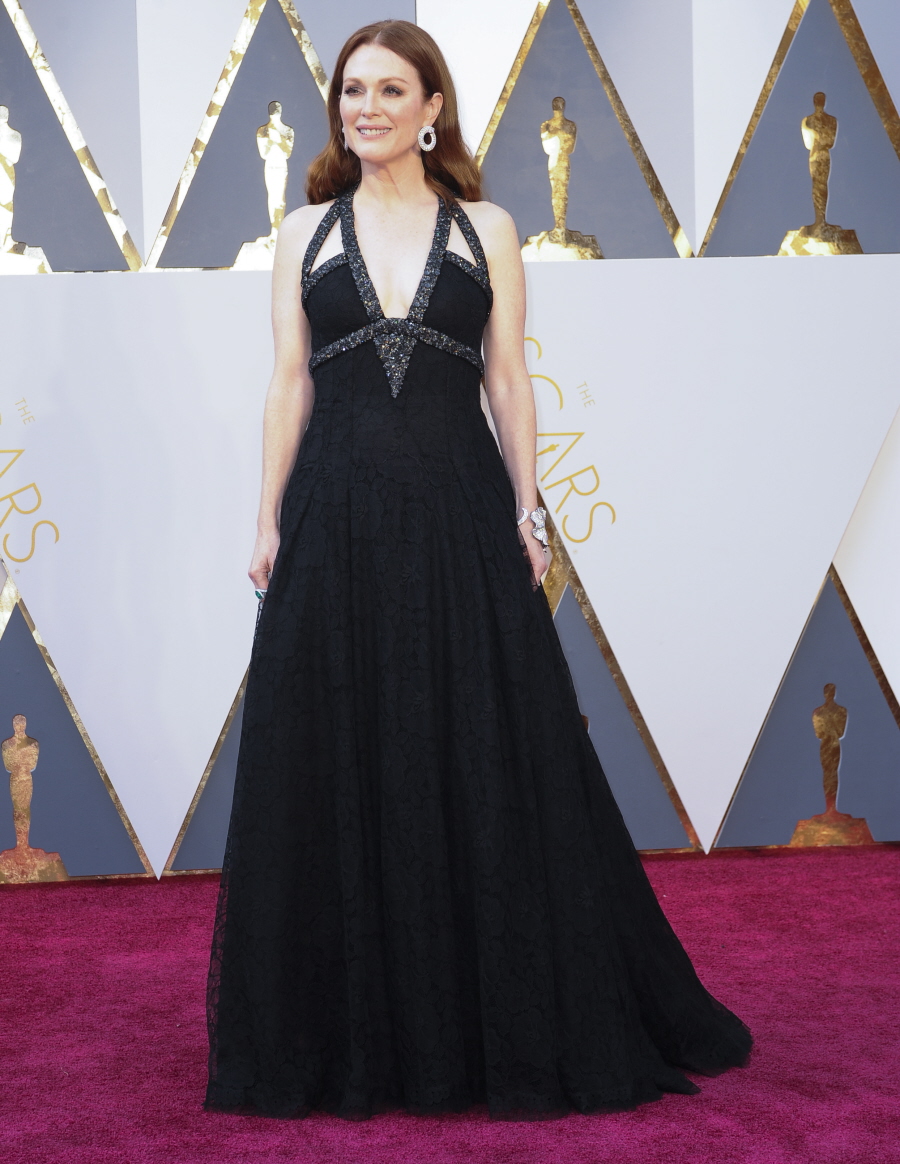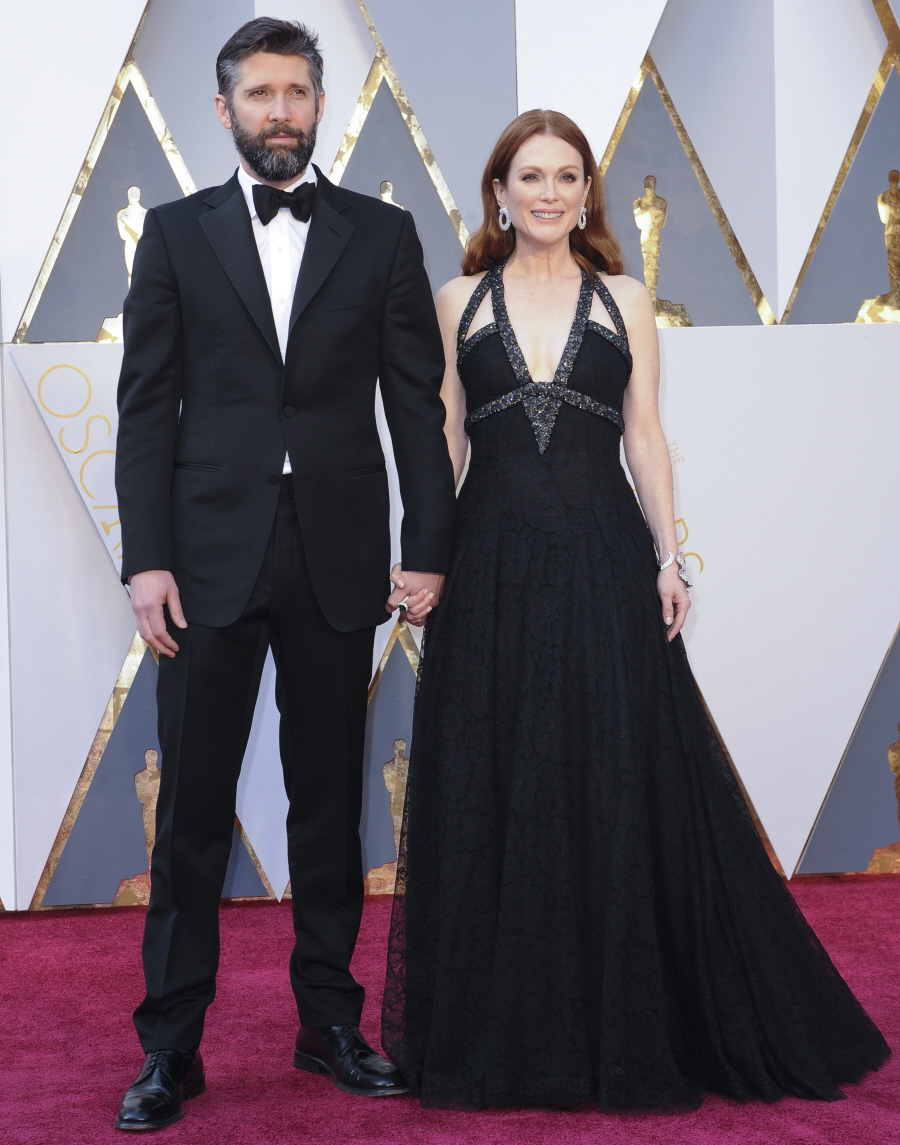 I really liked Daisy Ridley in this Chanel. It felt like Starlet's First Oscars and she was trying hard to do everything right. She was young and pretty and she wore a youthful little Chanel dress. The dress is very cute and (I thought) appropriate for someone so young, and someone coming to the Oscars for the first time as a presenter. It wasn't too "look at me!" but it wasn't totally boring either. My one complaint is that her hair is too severe. She could have gone for a looser hairstyle and it would have made the whole look much better.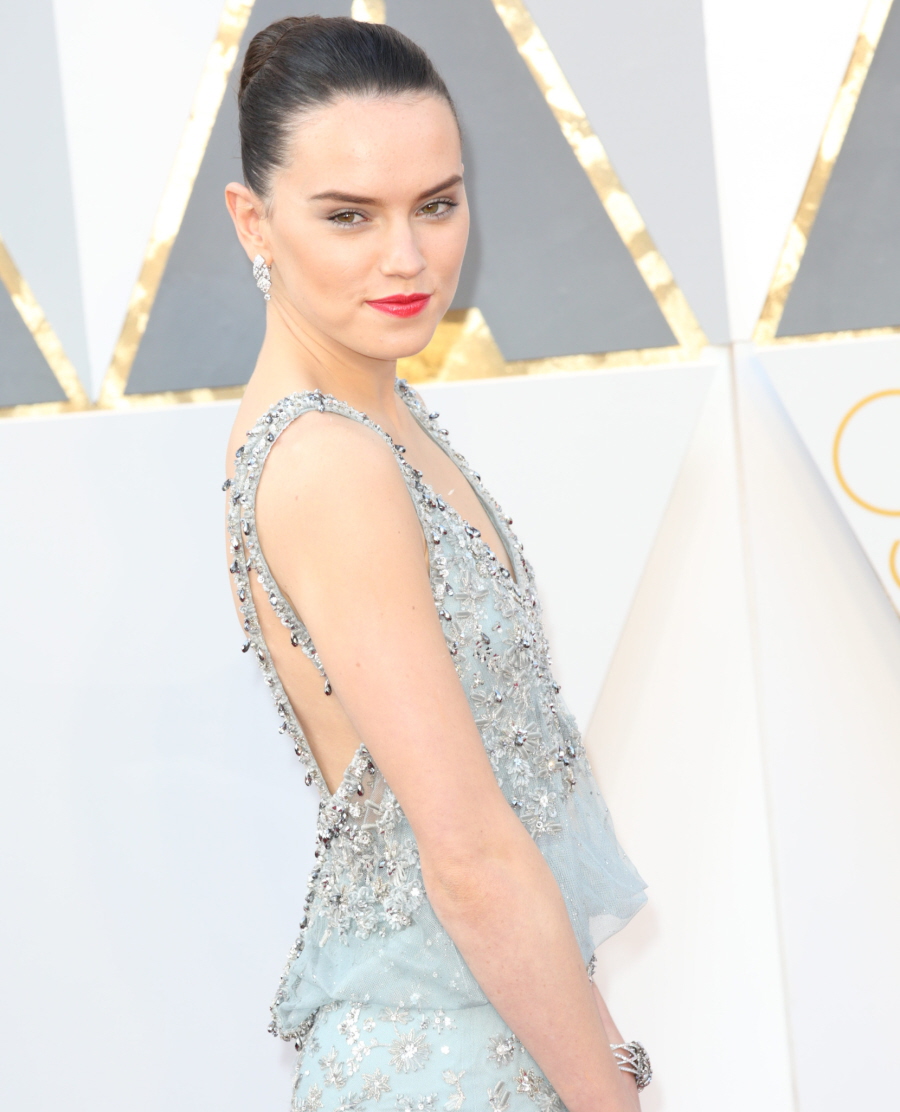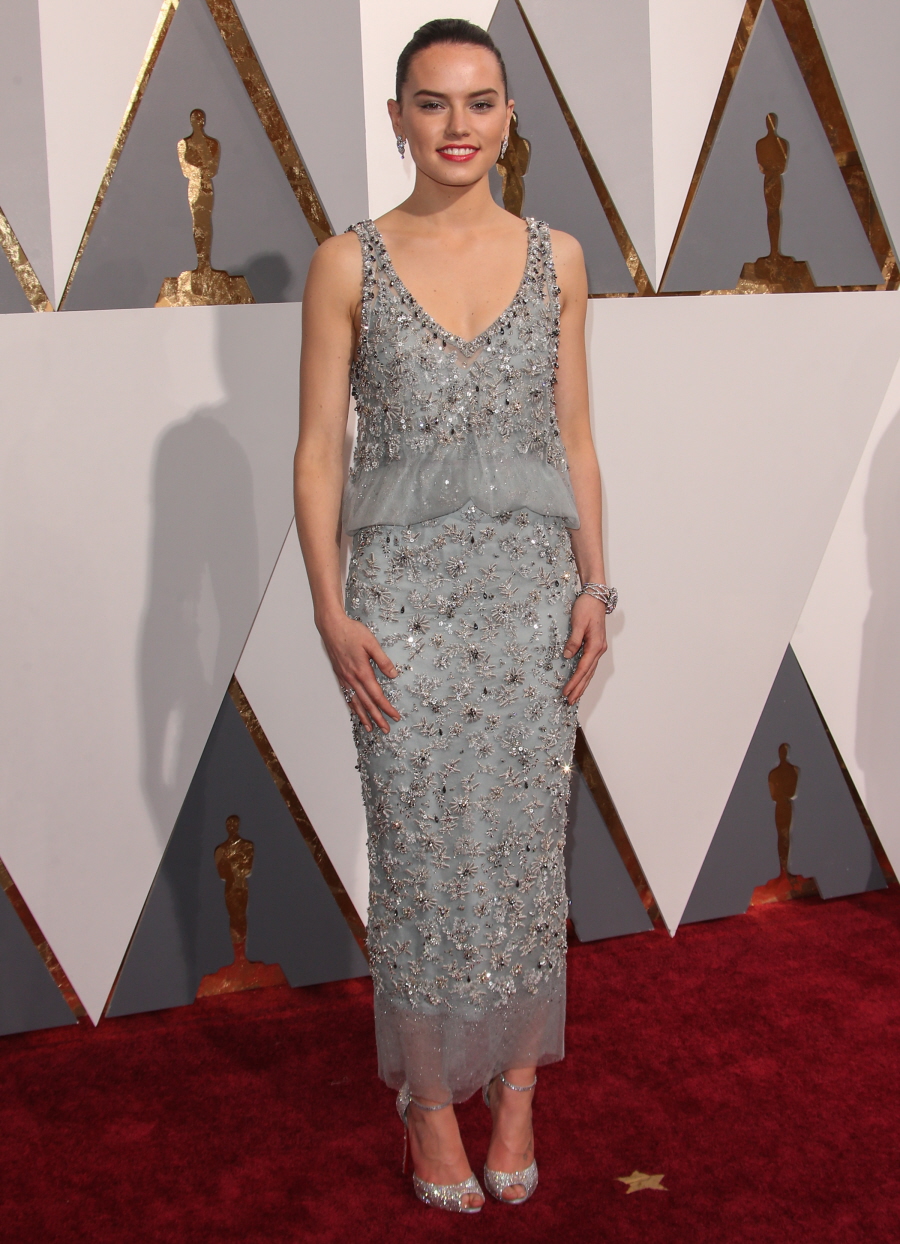 Photos courtesy of WENN.