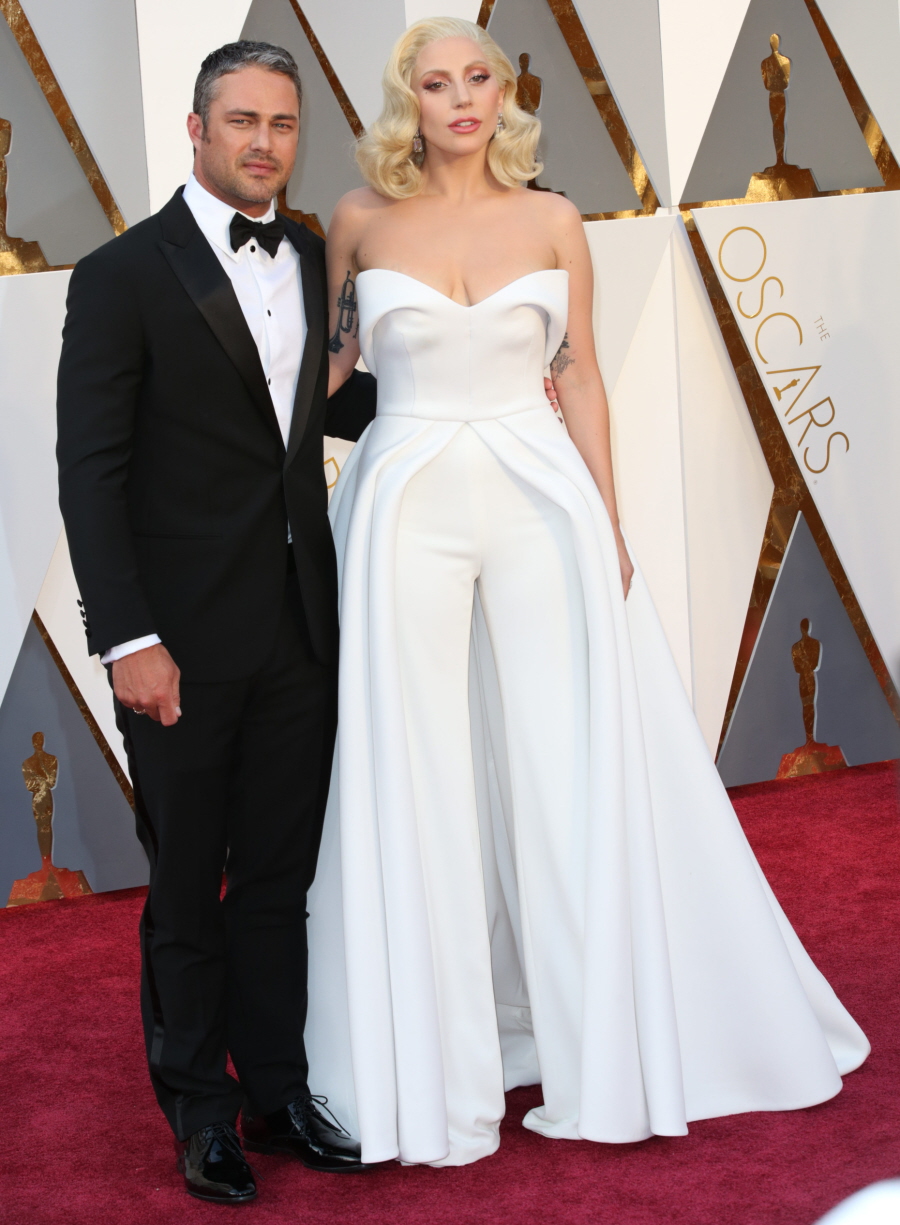 When Lady Gaga first came onto the Oscar red carpet, I genuinely, FOR REAL liked her Brandon Maxwell pants-suity ensemble. I thought it looked classy and beautiful. But the look was underwhelming the more I saw of it. The fit was off in the bust and it made it seem like her boobs had parentheses. (((BOOBS)))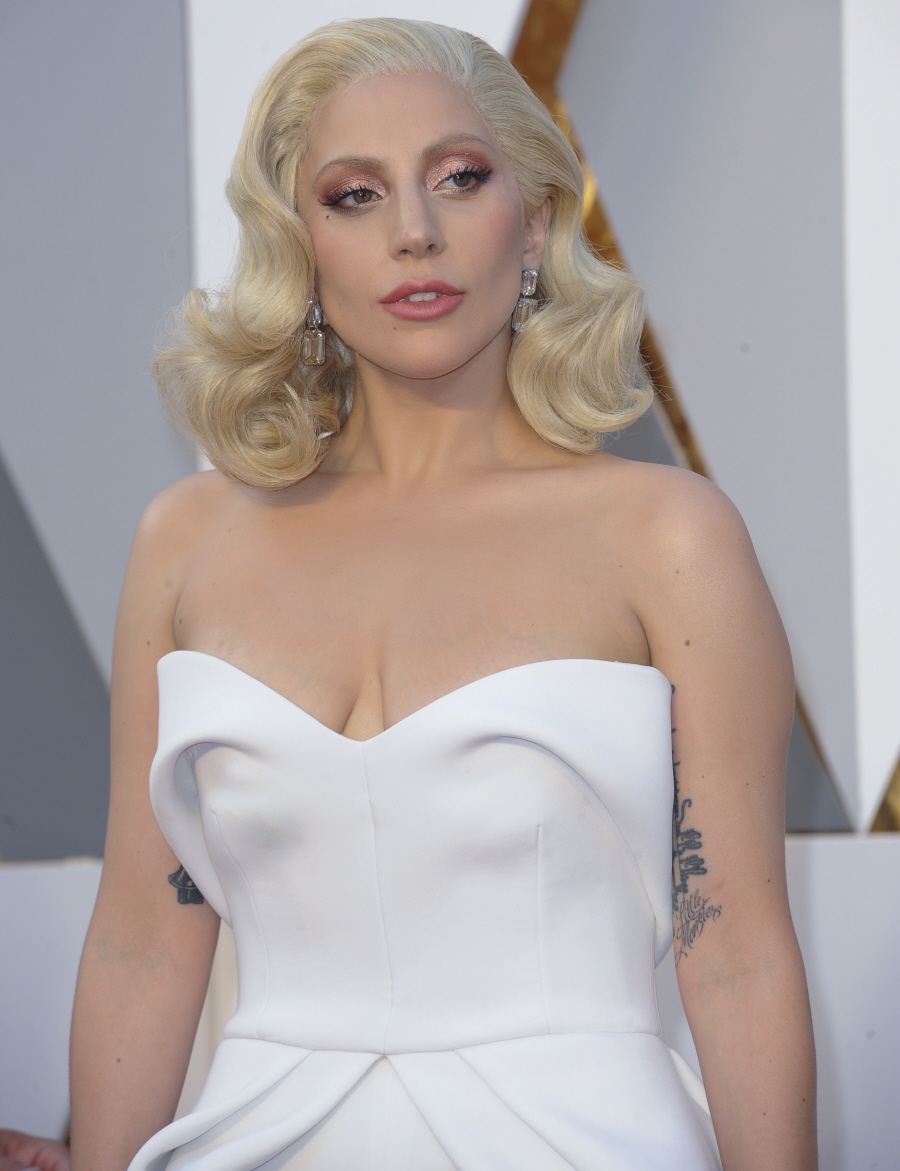 That being said, I did like the drama, and God knows I love a good pair of high-fashion pants. So I like the idea of this, I just think the execution could have been better. Also: Gaga's wig (???) was janky as hell. I'm not sure if you can tell in these photos, but when she was being interviewed on the red carpet, her hairline was a disaster.
Still, I can't be too mean to Gaga today. Not only did she perform – for the second year in a row – at the Oscars, but she did so after being introduced by VP Joe Biden. And people genuinely liked Gaga's performance. And she still lost to Sam Smith. Which I think is absolutely the right call, but still, I feel a little bit bad for Gaga. I wonder if her Little Monsters are yelling at Sam Smith online right now? Yes, they are.
Here's Gaga's performance.
Gaga, incredible. This made me emotional in every way. Sexual abuse must stop NOW. #TilItHappensToYou
https://t.co/KK5KElvRI6

— gomartpop (@gomartpop) February 29, 2016
I'm also including photos of Gaga at the Vanity Fair party, where she also wore Brandon Maxwell. I think – but I'm not sure – that this is the same pants-with-half-skirt bottom half, and she just changed her top. Or is this a whole new look?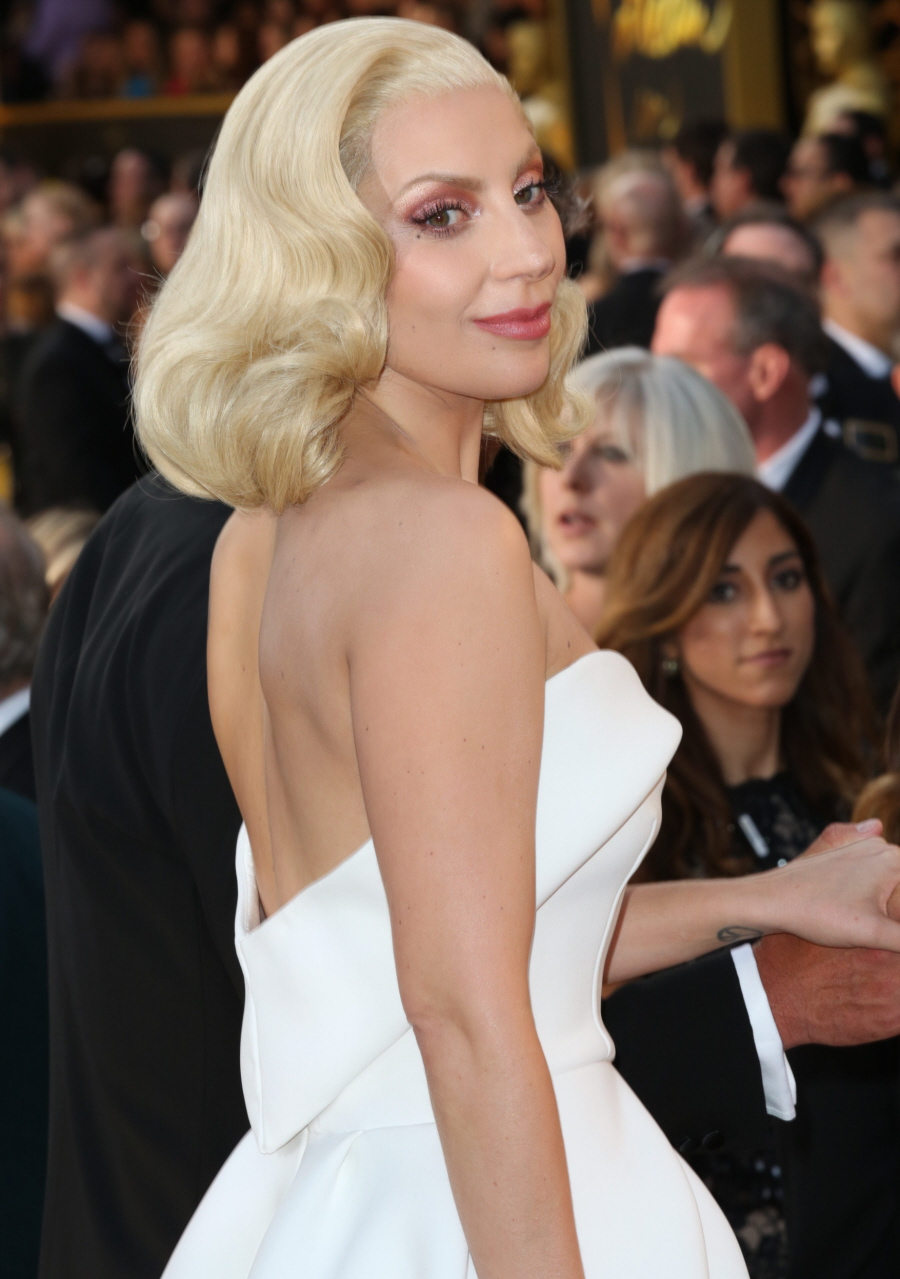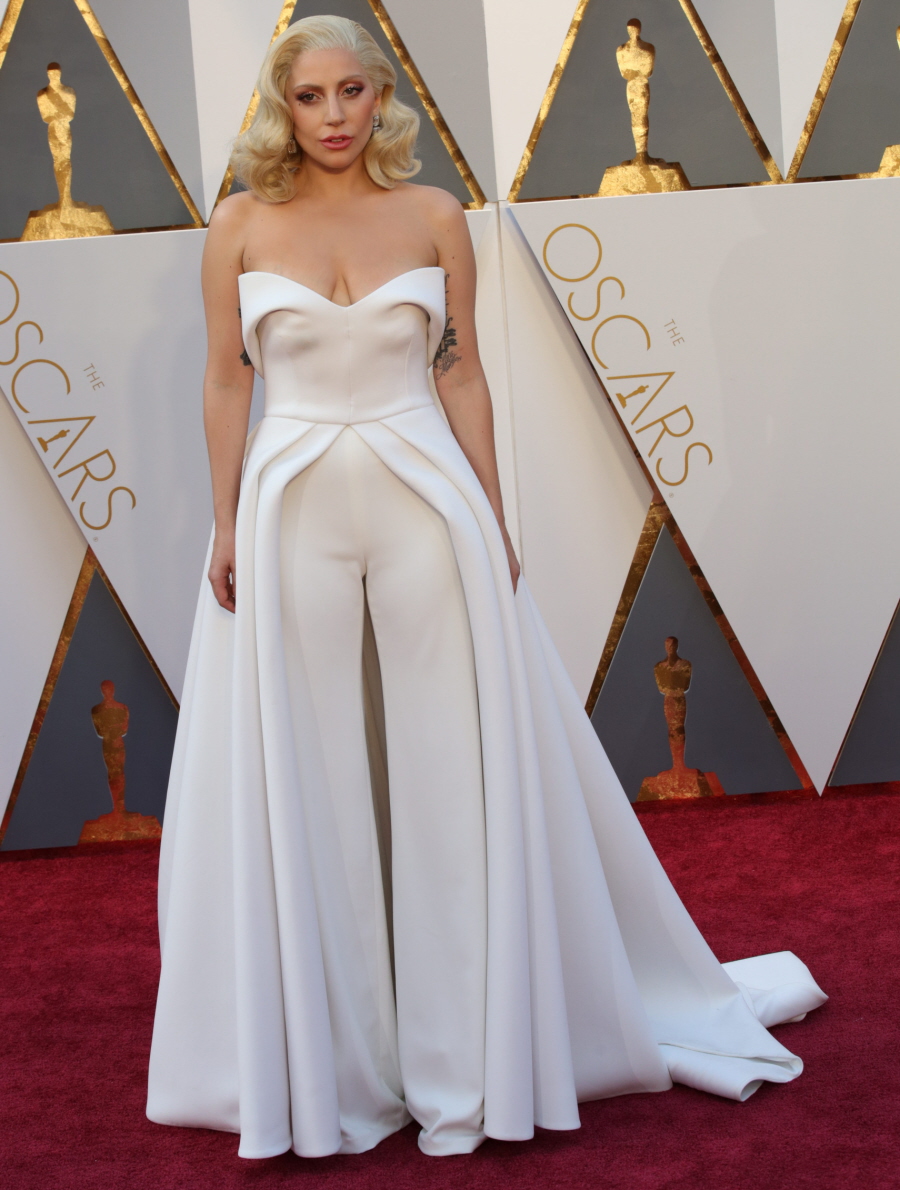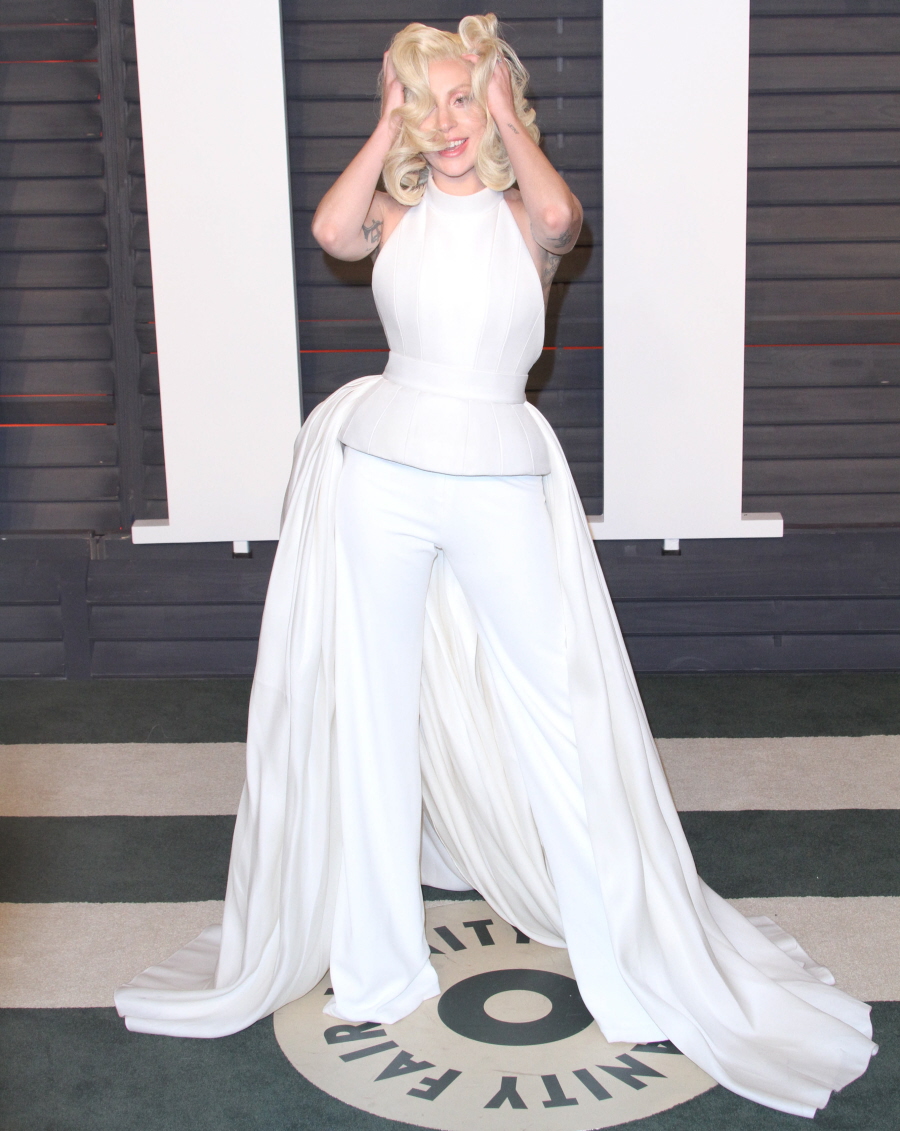 Photos courtesy of WENN.