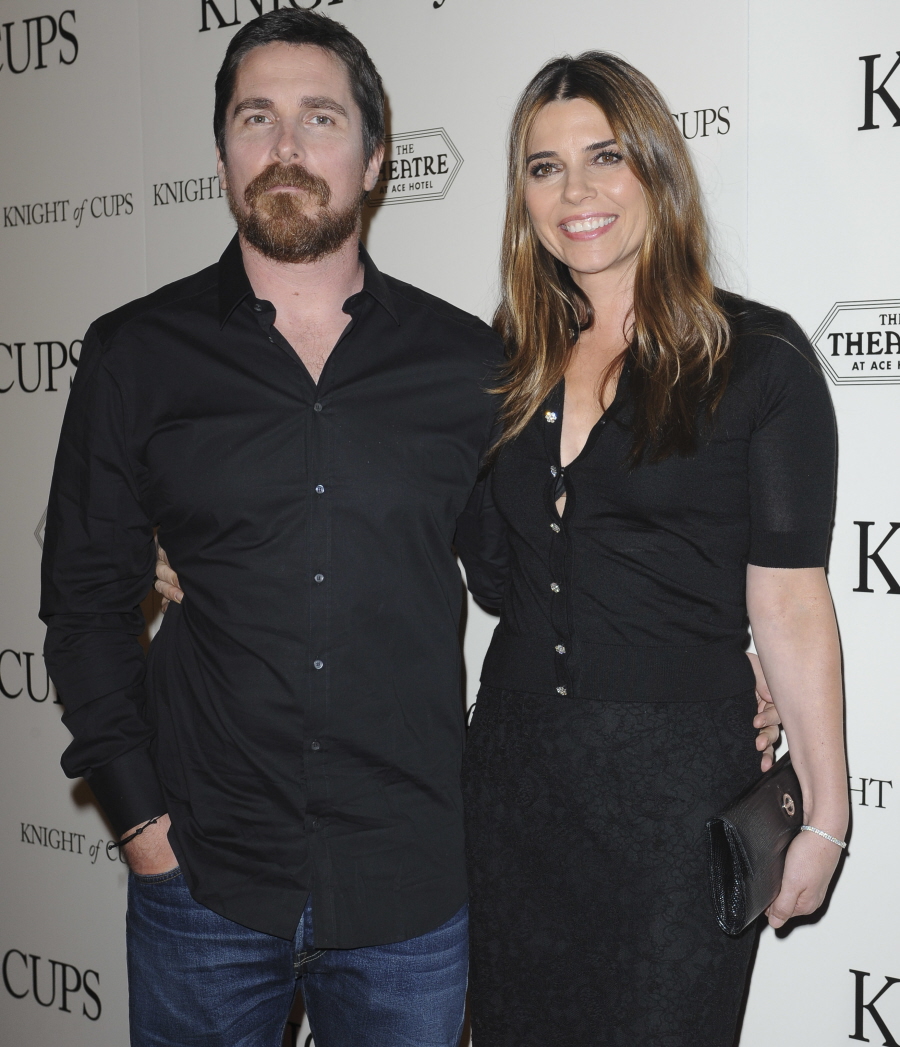 Lord help me, but I'm really enjoying Christian Bale's vibe these days. He just went through another Oscar season as a third-time nominee, and the guy didn't campaign at all. Because he already has an Oscar, and he hates the game. Still, he came out to every show and seemed to be in a good mood. I think this is the kinder, gentler Bale. Anyway, these are photos from Tuesday night's LA premiere of Knight of Cups, the Terrence Malick film that is about nothing and everything and hedonism and love and who knows? To promote the film, Bale sat down with The Daily Beast and ended up giving a lengthy, wide-ranging interview. You can read the full piece here – some highlights:
Going to the Oscars: "They're very novel experiences. I always tend to sit there and stare at the ceiling. I find the ceilings to be the most interesting things. They're incredible! And I had a very nice view of the orchestra, so I ended up watching them."

On Chris Rock's monologue: "I loved Chris Rock. In my mind he's one of the smartest, funniest people around. And we're better for it, to have the whole [diversity] conversation. I loved that he kept on going with it. I've heard a lot of people going, 'Oh, he went too far.' No! He could have gone further! I loved it. And it gave it a point: It wasn't just self-aggrandizing. Well it was, but it wasn't just that. I thought he was great."

On Knight of Cups: "What I like about [Knight of Cups] is that I kind of view it more like a piece of music than a film. I love making films, but for what I do I don't feel like I have to watch any films, ever—I think directors have to watch films, and actors have to watch people. But I've always been more affected by music and by literature. When I look back on my life, those are the things that meant most to me, the reason being regardless of what they mean to the musician or the writer, what becomes important is what it means to me."

Working with Malick on The New World: "We had a script, but he would throw it away most of the time. He just went, 'Let's not even bother having a script. We don't need that.'"

He drives a pickup truck around LA: "I love motorcycles so I put them in the back of the truck. It's practical and all my friends need it for moving stuff! Once you have a pickup truck, you don't go back to anything else. And also I don't give a crap if it gets scratched, no one wants to steal it, no one thinks there's anything of value in it. I bought it second-hand and I've had it for 13 years!"

He actually loves LA: "You know, I hated L.A. when I first came out here. It was the only place where I could get any work, but I hated it and I would leave as soon as I could. Gradually I came to realize that I absolutely adore it. And obviously for me, I've got family now and my children were born here and I've got deep roots here. But aside from that, there's a real ugliness to it and an absolute beauty to it as well, and I see this film as a real love story for L.A."
This is the most I've ever known Bale to reveal in an interview. The Daily Beast's reporter must have been so pleased! He drives a pickup truck that he bought second-hand 13 years ago? He loves LA? He stares at the ceiling at the Oscars? I mean… I think some of this is just "look at me, I'm a normal guy." But I think some of it is actually Bale being extraordinarily "normal" compared to most Oscar-winning movie stars in LA. As for all the Malick stuff… just the idea of throwing out the script annoys me. I get that actors love working with him, but the whole experience sounds like a major pain in the ass.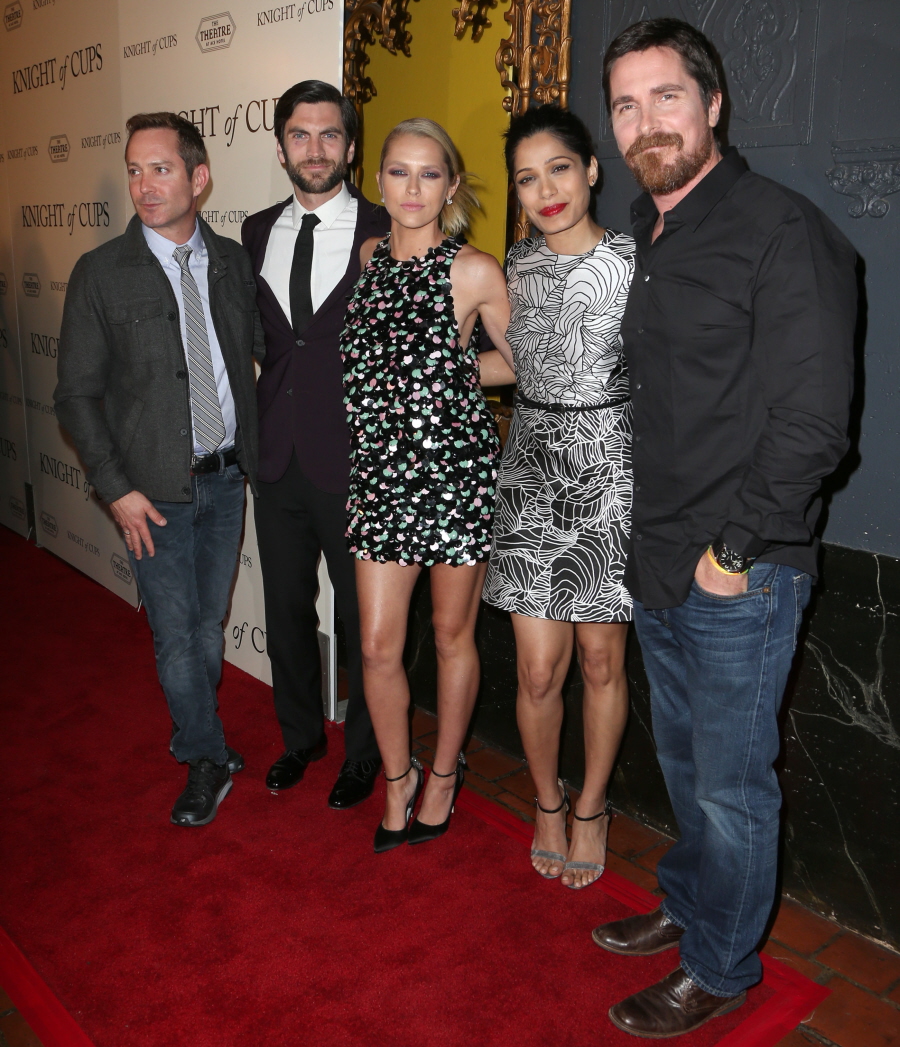 Photos courtesy of WENN.