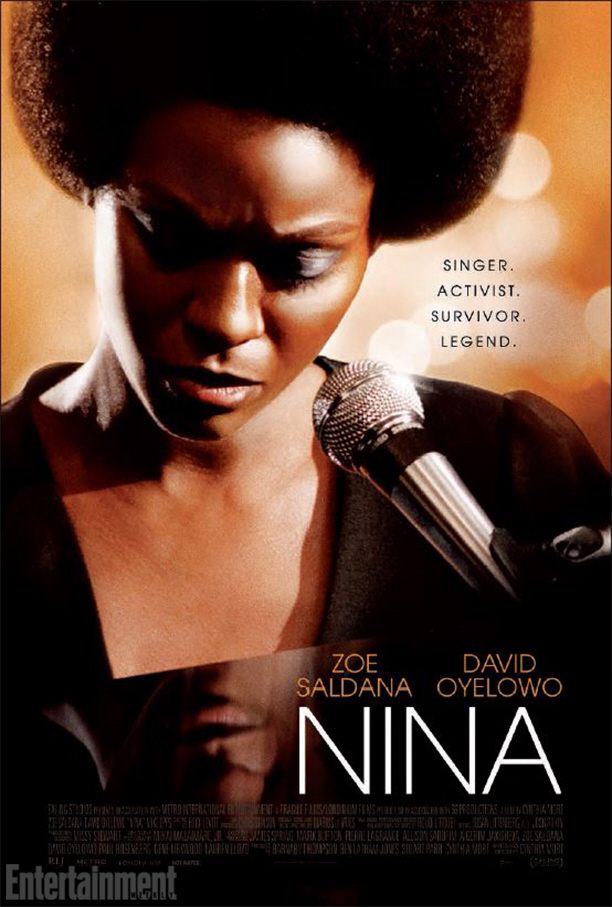 Zoe Saldana was cast in the Nina Simone bio-pic back in 2012. There was outcry even then, but the pushback got even worse when the first photos of Saldana in character came out. Zoe is a light-skinned woman of color, part Dominican and Puerto Rican. Nina Simone was a dark-skinned African-American woman who was often insulted and denigrated in her time because she didn't conform to Eurocentric standards of beauty. So to see Zoe literally wearing makeup to make her skin darker AND wearing a fake nose… it seemed like blackface.
Anyway, the film has been in the can for years. I actually forgot that it hadn't been released, because I thought it had come and gone with little attention years ago. But no, the film, called Nina, will be released in April. And the first poster and trailer have just been released. Are you feeling the poster at all? I am not. As for the trailer… um… no, I'm not feeling this either. Is it just me or is the makeup job really, really sh–ty? Like, the makeup artists were like, "If y'all are going to make me do blackface on this woman, it's going to be terrible blackface."
As Jezebel points out, there are tons of issues with and around this film. Nina's family is not into this at all, and I suspect that's one of the big reasons why this film was buried for several years. Ugh.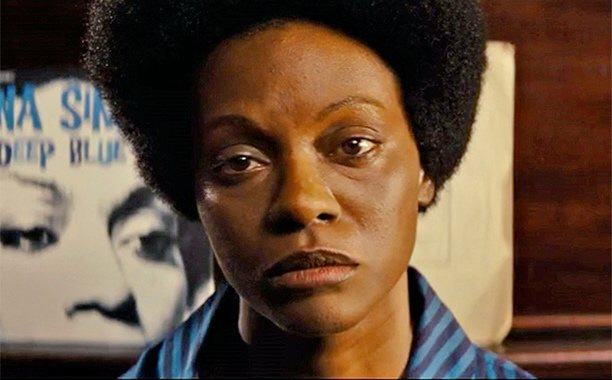 Photos courtesy of Fame/Flynet and EW.