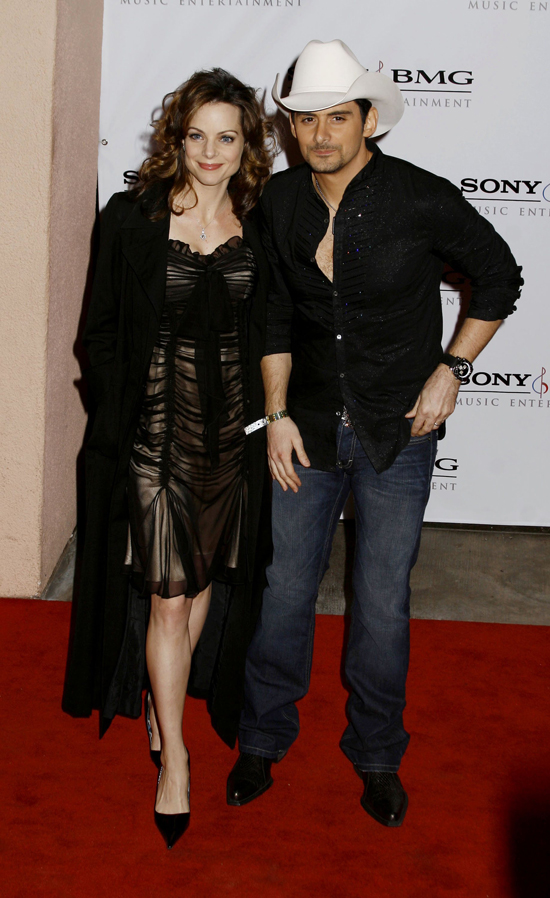 Brad and Kimberly Paisley welcomed their son into the world April 17, but have only gotten around to releasing his name now. It's a pretty good name, too. Everybody welcome Jasper Warren Paisley, the second child (and second son) of Brad and Kimberly. Kimberly released a statement saying that "Warren" comes from Brad's grandfather, who was the man who always encouraged Brad's music. There is no explanation for "Jasper", so perhaps it's just a name they really liked. I actually love the name Jasper for little boys – it makes me think of one of my favorite artists, Jasper Johns. People Magazine has Kimberly's representative's statement:
Brad Paisley and wife Kimberly Williams-Paisley have paid tribute to a special man when picking the name for their newborn son.

Jasper Warren Paisley, who was born in Nashville on April 17, gets his middle name from the country singer's grandfather, who gave Paisley his first guitar and encouraged him to pursue a music career, the actress's rep tells PEOPLE exclusively.

Paisley, 36, and Williams-Paisley, 37, are also parents to 2-year-old William Huckleberry Paisley, who was named for Mark Twain's character Huck Finn.
[From People Magazine]
I like the name William Huckleberry too, although it might have been cooler to abbreviate it to "William Huck Paisley". Anyway, little Jasper Warren was behind schedule – Kimberly's due date was around the time of the Academy of Country Music Awards. Brad did not attend, just so he could he stay home with Kimberly, which earns him my respect.
Congratulations to Brad, Kimberly, William Huck and little Jasper!
Here are Brad and Kimberly at the "We Are Marshall" premiere in December 2006. Header at the BMG Grammy after party in February 2008. Images thanks to WENN.com .