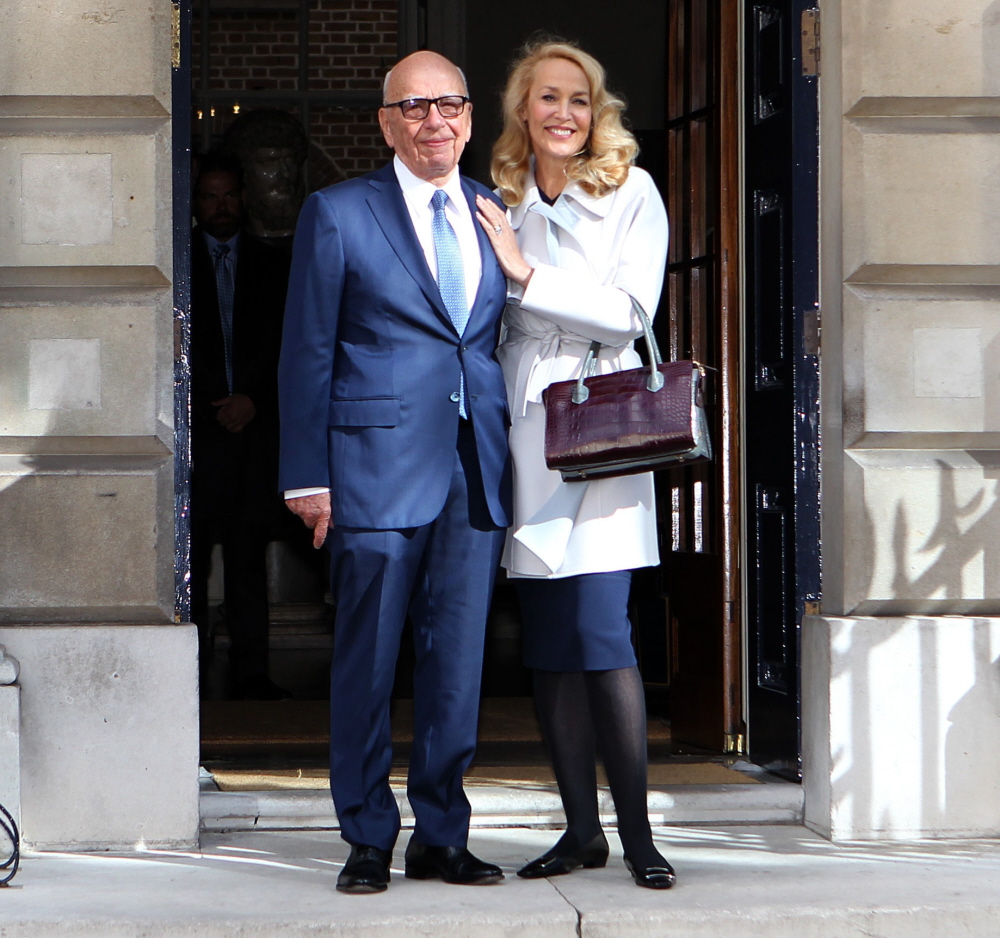 Breaking news: Jerry Hall marries Aussie gremlin!
I thought this would be happening tomorrow, but it happened today! Our new favorite couple, Jerry Hall and Rupert Murdoch, have just gotten married. They were only engaged for about seven weeks, and they've barely been together (in total) for about five or six months. These are photos of Rupert and Jerry (JUPERT!!!!!!!) posing outside of Spencer House in St. James, London. The bride is 59 years old and the groom is 84, soon to be 85 next week.
I personally think they both look really nice and low-key for their (first) big day. I'm glad they didn't make it into some huge extravaganza, because… well, this is Rupert's fourth time down the aisle, you know? That being said, they will be doing a bigger church service tomorrow at St. Bride's Church on Fleet Street (Fleet Street is the street where all of the big British newspapers reside). I'm assuming this was the civil service, and tomorrow Jerry will be wearing a white or off-white gown or dress or something. Reportedly, all six of Jerry and Rupert's daughters will be bridesmaids. Rupert is particularly keen to include all of his kids in this wedding because he's constantly assessing which child should take over which part of his empire.
The groom wore a lovely blue suit and managed to break into a smile in some photos. The bride wore Roger Vivier flats, black tights (which she apparently bought an hour before the ceremony), what looks like a simple navy dress or skirt and an off-white trench coat (some are describing the coat as light blue). Call me crazy, but I think Jerry makes a very attractive bride. She looks really happy! Also: she's really showing off her marquis-cut engagement ring.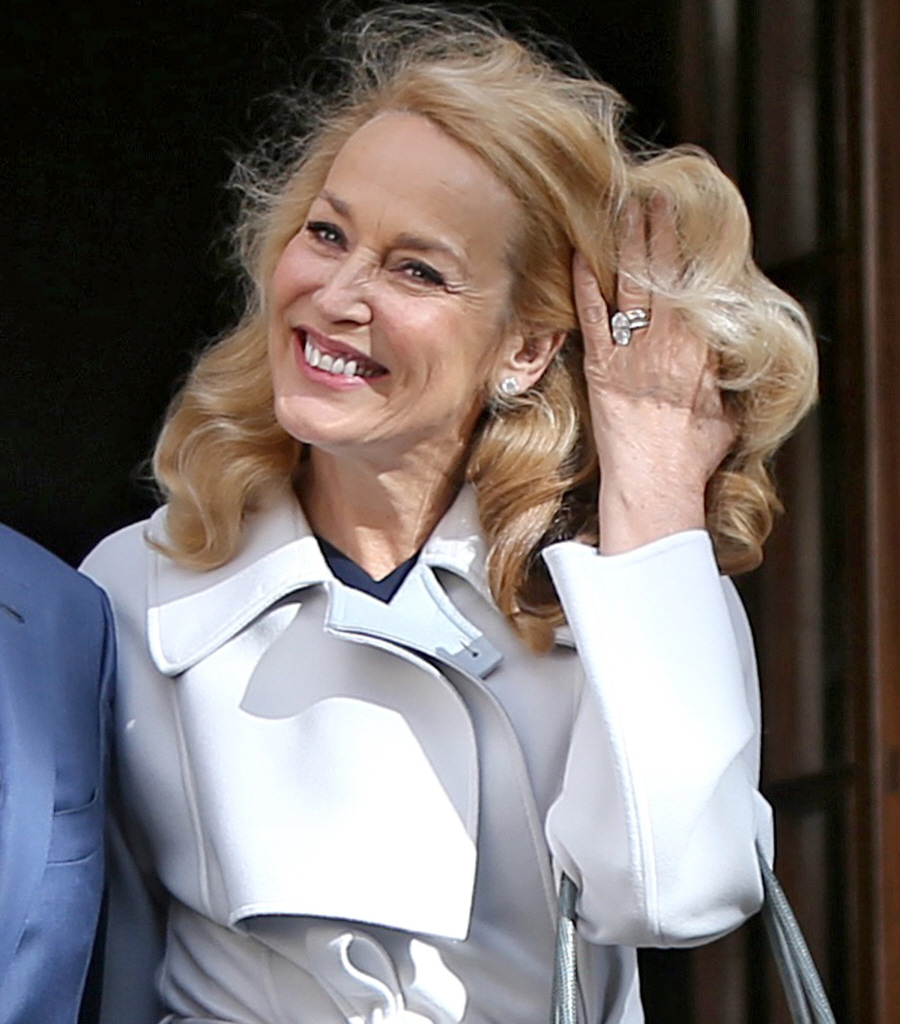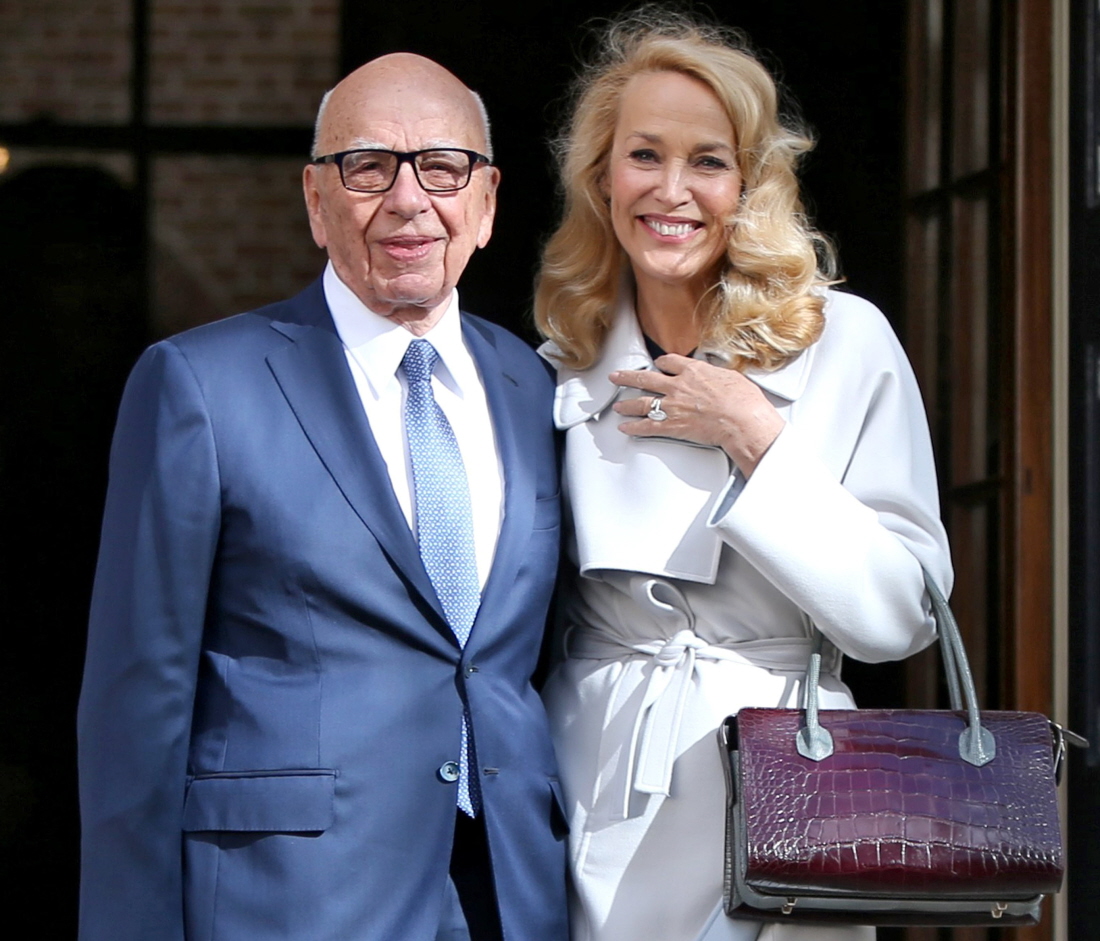 Photos courtesy of Fame/Flynet.