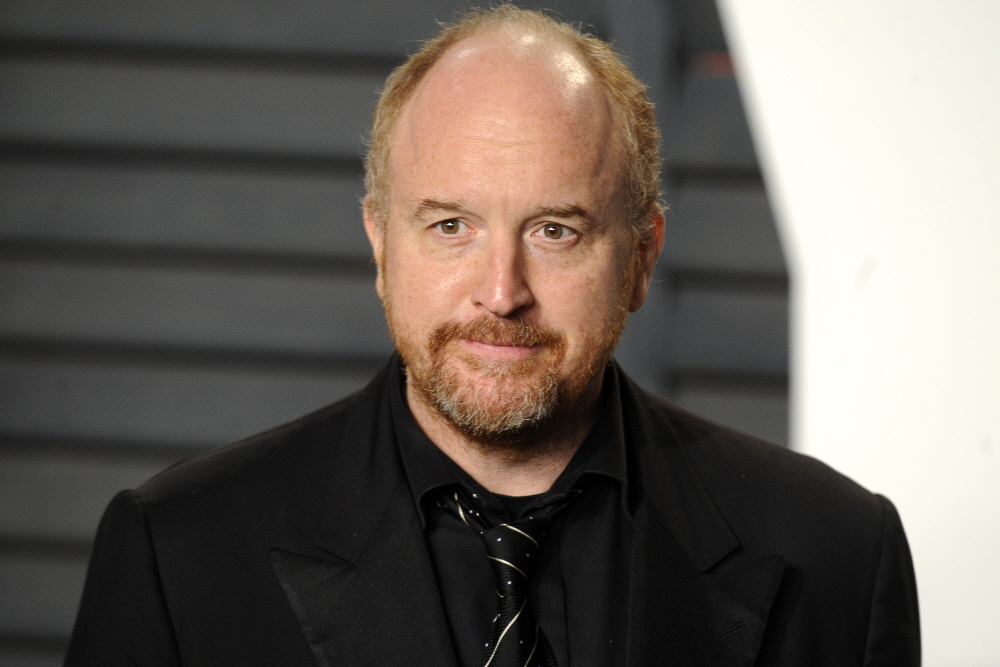 Louis CK isn't an incredibly political comedian. He talks about hot-button issues here and there, and I would assume he leans more progressive/Democratic, but in the past, he's made a point of staying out of everyday partisan rancor. But in a new post on his website, Louis CK went HARD after Donald Trump. It seems like people have just woken up to Trump's unhinged lunacy this month, perhaps because Trump started winning primaries in a big way. You can read Louis CK's full, long-winded rant about Trump here, but here's the basic gist (I made some edits for space and profanity):
Please stop it with voting for Trump. It was funny for a little while. But the guy is Hitler. And by that I mean that we are being Germany in the 30s. Do you think they saw the sh-t coming? Hitler was just some hilarious and refreshing dude with a weird comb over who would say anything at all.

And I'm not advocating for Hillary or Bernie. I like them both but frankly I wish the next president was a conservative only because we had Obama for eight years and we need balance. And not because I particularly enjoy the conservative agenda. I just think the government should reflect the people. And we are about 40 percent conservative and 40 percent liberal. When I was growing up and when I was a younger man, liberals and conservatives were friends with differences. They weren't enemies. And it always made sense that everyone gets a president they like for a while and then hates the president for a while. But it only works if the conservatives put up a good candidate. A good smart conservative to face the liberal candidate so they can have a good argument and the country can decide which way to go this time. Trump is not that. He's an insane bigot. He is dangerous.

…Please pick someone else. Like John Kasich. I mean that guy seems okay. I don't like any of them myself but if you're that kind of voter please go for a guy like that. It feels like between him and either democrat we'd have a decent choice. It feels like a healthier choice. We shouldn't have to vote for someone because they're not a shocking c–t billionaire liar. We should choose based on what direction the country should go.

I get that all these people sound like bulls–t soft criminal opportunists. The whole game feels rigged and it's not going anywhere but down anymore. I feel that way sometimes. And that voting for Trump is a way of saying "f–k it. F–k them all". I really get it. It's a version of national Suicide. Or it's like a big hit off of a crack pipe. Somehow we can't help it. Or we know that if we vote for Trump our phones will be a reliable source of dopamine for the next four years. I mean I can't wait to read about Trump every day. It's a rush. But you have to know this is not healthy. If you are a true conservative. Don't vote for Trump. He is not one of you. He is one of him. Everything you have heard him say that you liked, if you look hard enough you will see that he one day said the exact opposite. He is playing you.

…Again, I'm not saying vote democrat or vote for anyone else. If Hilary ends up president it should be because she faced the best person you have and you and I both chose her or him or whoever. Trump is not your best. He's the worst of all of us. He's a symptom to a problem that is very real. But don't vote for your own cancer. You're better than that.

That's just my view. At least right now. I know I'm not qualified or particularly educated and I'm not right instead of you. I'm an idiot and I'm sure a bunch of you are very annoyed by this. F–king celebrity with an opinion. I swear this isn't really a political opinion. You don't want to know my political opinions. (And I know that I'm only bringing myself trouble with this sh-t.) Trump has nothing to do with politics or ideology. He has to do with himself. And really I don't mean to insult anyone. Except Trump. I mean to insult him very much. And really I'm not saying he's evil or a monster. In fact I don't think Hitler was. The problem with saying that guys like that are monsters is that we don't see them coming when they turn out to be human, which they all are. Everyone is. Trump is a messed up guy with a hole in his heart that he tries to fill with money and attention. He can never ever have enough of either and he'll never stop trying. He's sick. Which makes him really really interesting. And he pulls you towards him which somehow feels good or fascinatingly bad. He's not a monster. He's a sad man. But all this makes him horribly dangerous if he becomes president. Give him another TV show. Let him pay to put his name on buildings. But please stop voting for him.
[From Louis CK's site via Variety]
Well… those were a lot of words. And I edited out, like, a third of it. The whole piece reads like Peak Godwin's Law, which is that the longer the internet conversation, the more likely someone will make a Hitler/Nazi comparison. I actually like what Louis has to say here, that he understands the "f—k it all" inclination of voting for Trump, that it's like scratching a terrible itch or hitting the crack pipe. I like what he says about the GOP putting up a candidate that best represents what they actually stand for, like Kasich. I even like what he says about Trump being a sad man. But I do think all of this is moot because quite honestly, this is a conversation the GOP needs to be having internally, and it's a conversation they've needed to have for years/decades. And if Trump burns down the GOP, then so be it.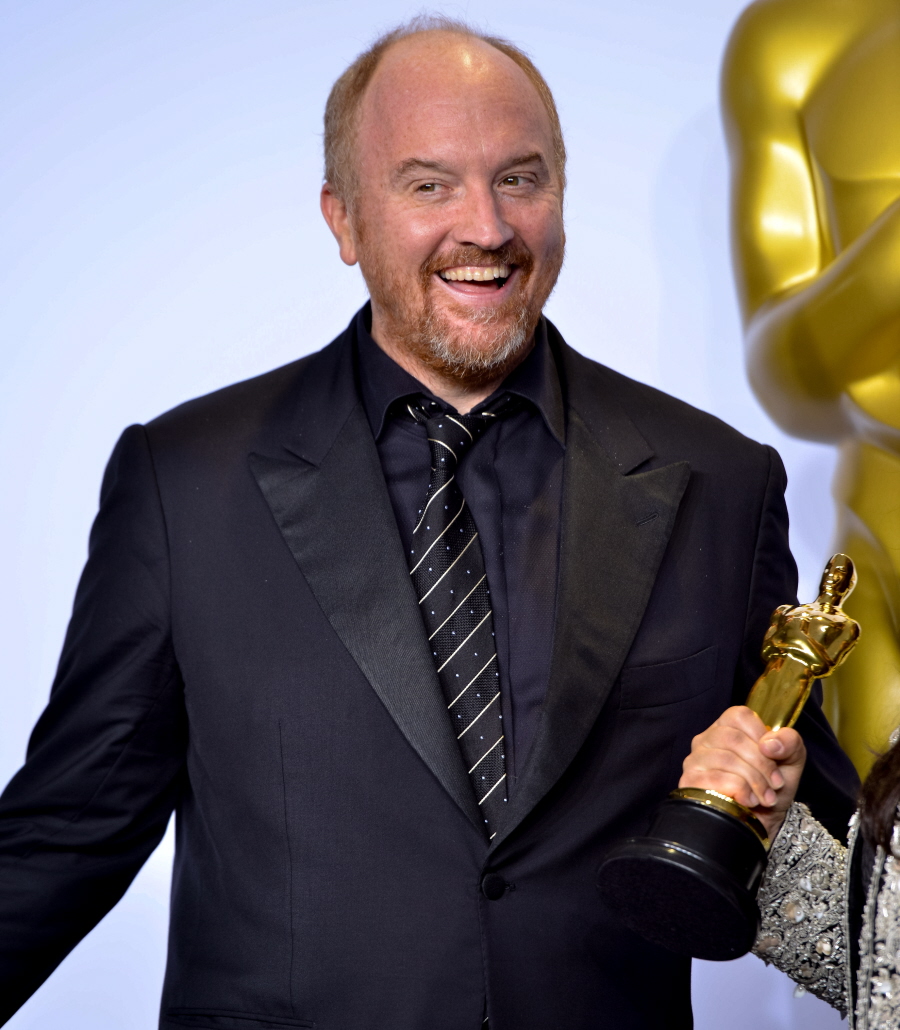 Photos courtesy of WENN.