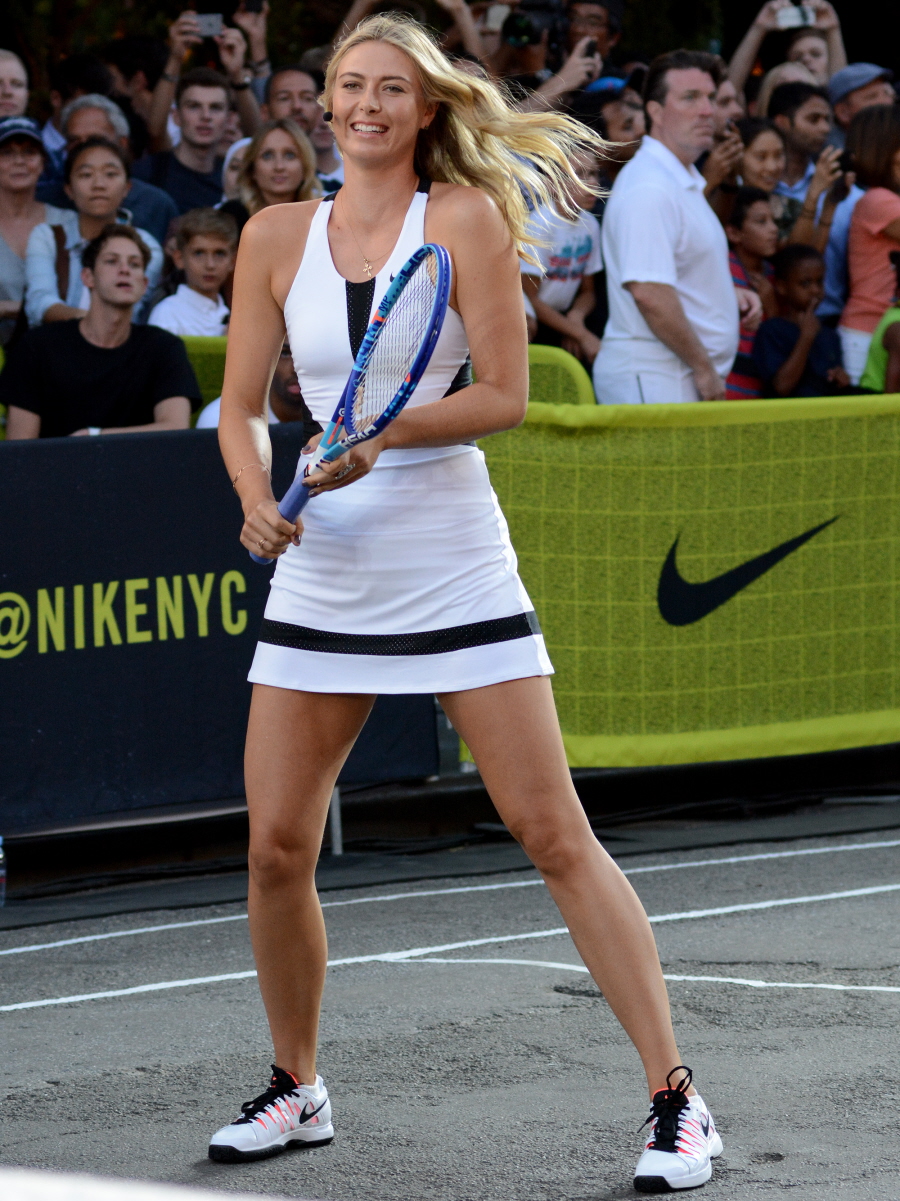 Yesterday, Maria Sharapova called a press conference to announce that she had tested positive for a banned substance. The drug is Meldonium, a prescription medication which (she claims) is for a magnesium deficiency. She has been taking the drug for years, but as of January 1st of this year, the drug was added to the World Anti-Doping Agency's banned list, a fact that Sharapova didn't know (apparently). The World Anti-Doping Agency added Meldonium to their banned list because "of evidence of its use by athletes with the intention of enhancing performance." Here's Sharapova's press conference:
Sharapova said: "I did fail the test. I take full responsibility for it. I made a huge mistake. I let my fans down. I let my sport down…I don't want to end my career this way. … I know many of you thought I was retiring. But if I was ever going to announce my retirement it would not be in this downtown Los Angeles hotel with this fairly ugly carpet." A strange moment to be so judgy about a carpet, right?
The International Tennis Federation could possibly ban Sharapova for up to four years, and as of now, she's been "provisionally banned," meaning there are going to be further tests and the lawyers will be getting involved. Forbes points out that the bigger damage would be if Sharapova lost sponsors and advertising deals, because even though she's only won five Grand Slam titles in her career, she's the most sponsor-heavy woman in tennis, and she makes $30 million a year from all of her endorsements. Compare that to Serena Williams, who has 21 Grand Slam titles and makes less than half of Sharapova from endorsements and advertising.
In fact, there's a reason why "Serena" was trending Twitter during the same time that "Sharapova" was trending. A lot of tennis fans were comparing and contrasting and what-if-ing this situation. Like, would the public reaction be SO different if Serena was the one to come out and discuss a positive doping test? Yes, it would be. It's also worth noting that Sharapova tested positive on the same day that Serena beat her in the Australian Open quarter-final. As in, even a doped-up Sharapova couldn't beat Serena Williams.
Oh, and here's an update on the sponsorship stuff: Nike has already suspended their $70 million contract with Sharapova. She's had that deal since 2010, and it was for eight years.
Photos courtesy of Getty, WENN.