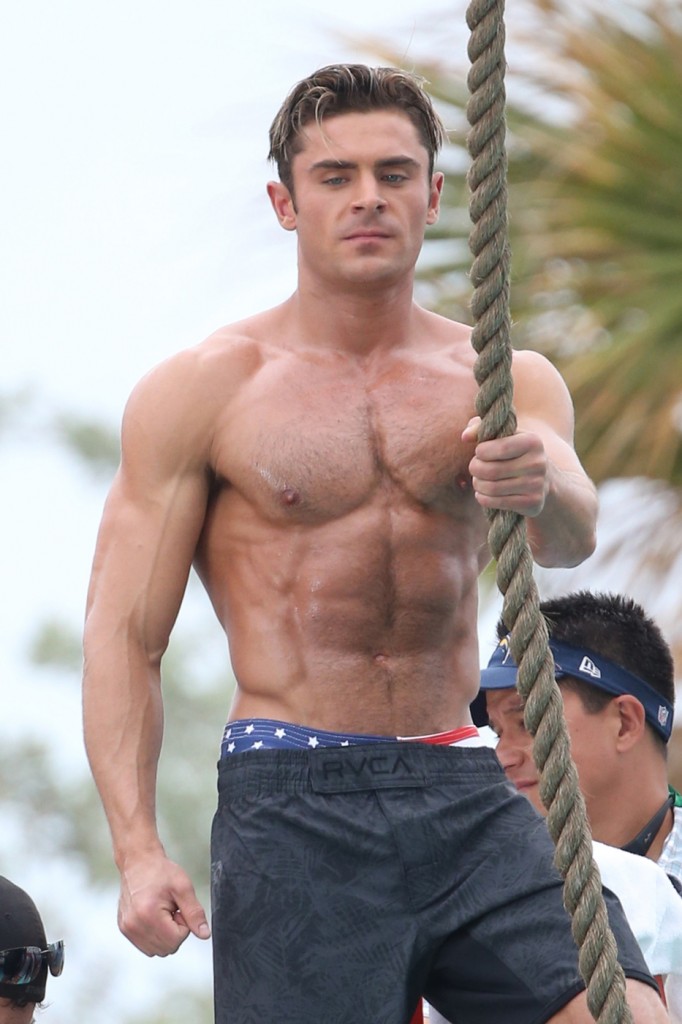 Zac Efron put his fit physique on full display while filming the big screen remake of TV favorite Baywatch in Miami on Sunday. The 28-year-old actor is stepping into the Speedo of David Charvet, who played Matt Brody in the original series. As a matter of introduction, Zac posted a pic on a motorcycle to Instagram with the caption, "Meet Brody. Cruising into The Bay with nothing to his name but a duffle bag and a bike #Baywatch."
Dwayne "The Rock" Johnson stars in the movie as Mitch Buchannon, the role made famous by David Hasselhoff (although, who really could ever replace the Hoff)? Quantico's Priyanka Chopra, model Kelly Rohrbach (playing Pamela Anderson's character, CJ) and Alexandra Daddario are also starring in the flick, which hits theaters in May of 2017. And, don't you fret, The Hoff is going to appear in the film, in an as-yet-unknown capacity. When the film was announced back in August, Zac, who is no stranger to raunchy R-rated comedies (Neighbors, anyone?) promised the film would be "badass." After looking at that torso, I am pretty sure "badass" shouldn't be interpreted literally. He probably won't be up for an Oscar anytime soon, but that man does have an award winning bod. Sorry. Well, not sorry, actually. Except for the computer keyboard I am drooling on right now.
Zac achieved his lifeguard-esque physique with the assistance of a bronzer-spritzing makeup artist (I kind of envy that job. Why wasn't this a career option when I was in school? Damn you, guidance counselor!) He put those muscles to work while swinging from ropes and engaging in some Cross Fit-style tire flipping with The Rock. Zac posted a photo of the workout to his Instagram, with the caption, "'Blood, sweat and respect. The first two you give, the last one you earn.' Learned that from @therock who I happened to get in a tire flipping race with on #Baywatch. Needless to say I lost this one – come at me on the 50 yard dash and we'll see what happens, Sasquatch

"
Okay, you know this is just going to be a mindless, summer popcorn movie with lots of eye candy for the ladies as well as the fellas, so let's just hope all of the working out (and copious bronzer budget) are worth it. And, hey, if they need any additional bronzer spritzers, I'm up to the challenge. I'm all about making sacrifices for art.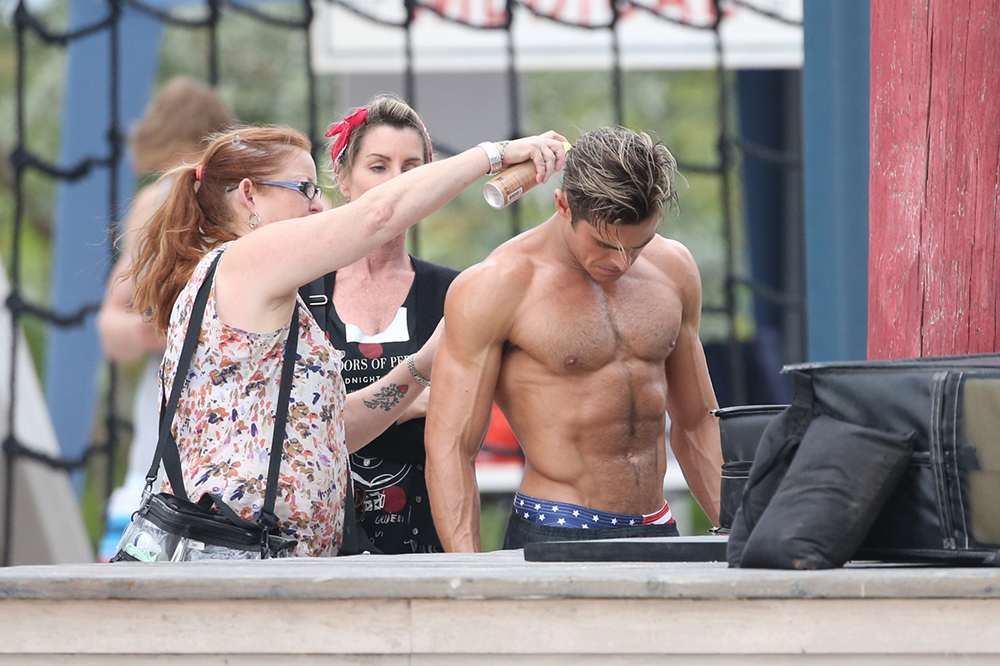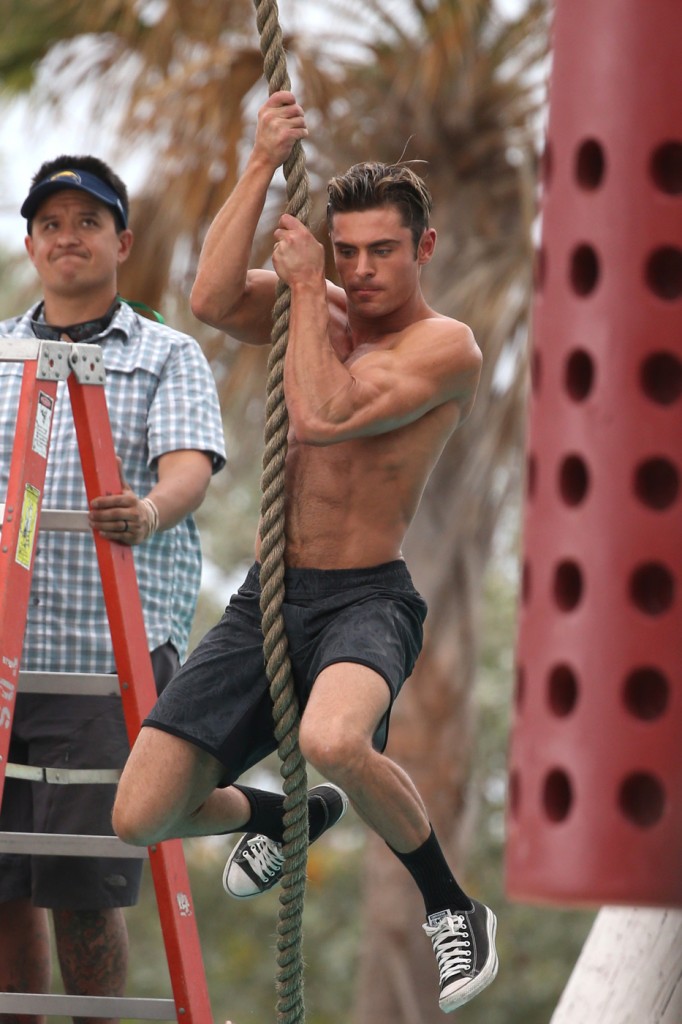 Photo credit: Fame Flynet, Pacific Coast News, Instagram/Zac Efron