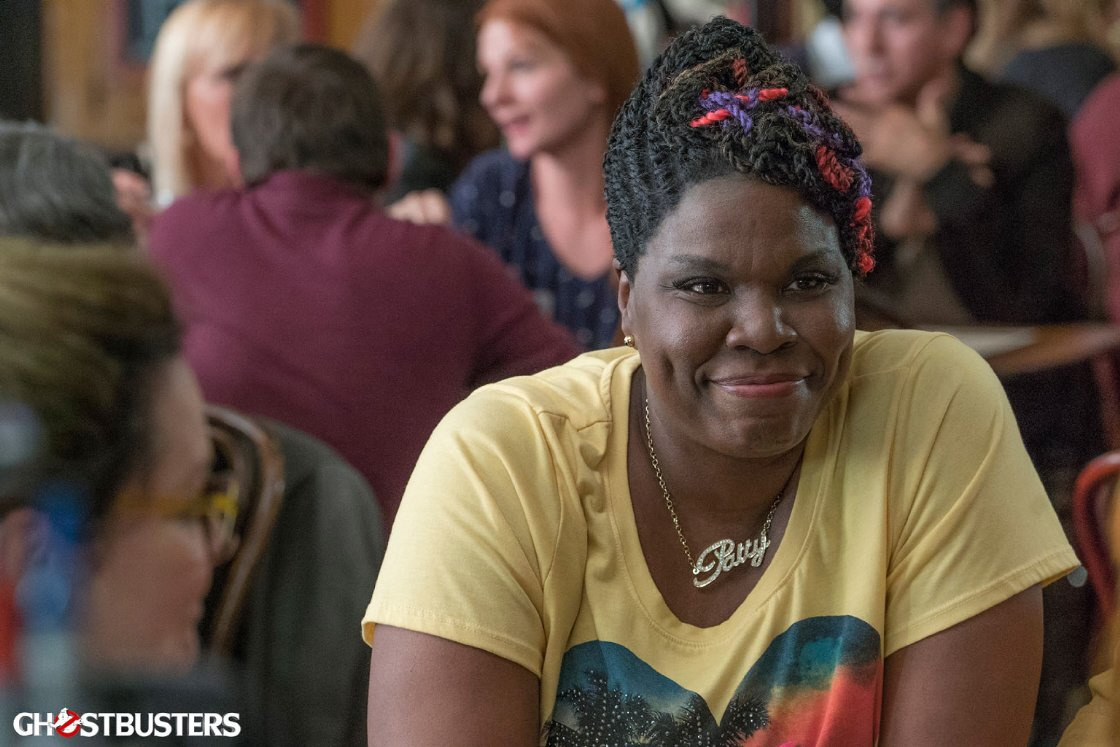 I think some people were always going to be butthurt about the all-female Ghostbusters movie. There were lots of men on Twitter complaining about feminism destroying their childhood Ghostbusters or whatever. On that issue, haters are always going to hate and who cares? If they made a strong film, the best revenge is your paper (as Beyonce would say). But there's another criticism being lodged against this version – that the African-American member of the team is NOT a scientist or some sort of academic. Leslie Jones – one of the best current cast members of SNL – plays an MTA employee-turned-Ghostbuster, and the trailer seems to emphasize that Jones' character is the "street-wise" one. Here's the trailer again:
So, there were some complaints. And while I like Paul Feig a lot – he's one of the best comedy directors working today, and one of the few directors consistently casting women in lead roles – I would love it if he would explain his rationale behind making Leslie Jones the "street-wise" one. Because as it is, Leslie Jones is left defending the character and she's taking it really personally. Here's what she's been saying, via Twitter (and over the course of several days):
if they made me a scientist you would be mad at what type of scientist. Seriously it's a f–king movie get over yourself

Why can't a regular person be a ghostbuster. Im confused. And why can't i be the one who plays them i am a performer. Just go see the movie!

Regular People save the world everyday so if I'm the sterotype!! Then so be it!! We walk among Heroes and take them for granted.

ITS NOT A MAN, WOMAN, RACE, CLASS THANG!! ITS A GHOSTBUSTER THANG!! AND AS FAR AS IM CONCERNED WE ALL GHOSTBUSTERS!! STAND TALL!!

I'm playing a hardworking woman.The regular one that rep the people. You guys are the racists by labeling her a lowly MTA worker.Not me

Doesn't make her char dumb or not needed.Every movie has that element cause it's A MOVIE!Next movie I'll B a teacher or soldier or scientist

But this role I'm a MTA worker.people I'm an actor I play everyone.Y'all are the ones making this bad.So next time I'll be a Minion.Ok?!
Again, I get that she's proud of this film and I'm also happy that Feig wanted to cast an African-American actress, plus Ernie Hudson is returning too. I also agree that there's absolutely nothing wrong with being an MTA worker, or working civil service, or being a streetwise blue collar worker of any race, anywhere. But Leslie and Paul Feig both know that there's an issue with having the three white women as the educated academics and having the black woman as the uneducated, "streetwise" blue collar worker.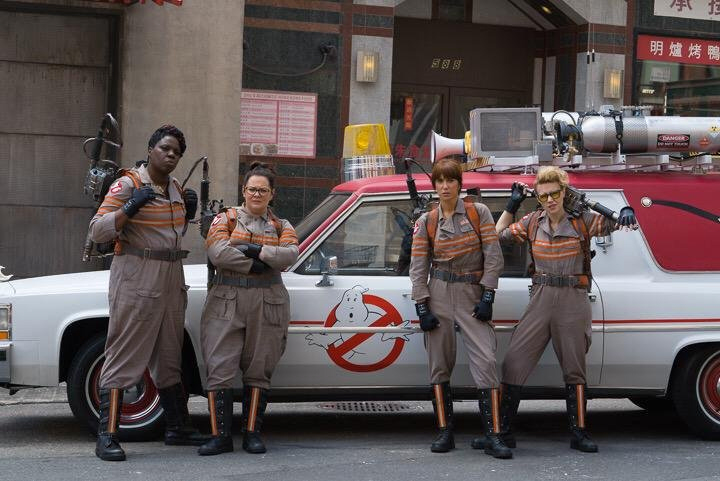 Photos courtesy of Columbia Pictures, Fame/Flynet.