Social media addict and mom-to-be Chrissy Teigen once again took to Instagram to share photos of her baby shower, held on Sunday in New York City. Chrissy, 30, and her hubby John Legend went for a royal theme for the party, complete with crown-shaped cookies and a princess party hat for Chrissy emblazoned with "Baby Mama." The guest list for the lavish party included models models Brooklyn Decker and Petra Nemcova.
The couple, who adorably announced they were expecting back in October have also shared their struggles with starting a family, with Chrissy having to use IVF in order to get pregnant. Along the way, she's also shared the criticism she's received about everything from her pregnancy diet to her plans to hire a night nurse.
Not only did Chrissy throw a shower fit for a princess, she also got some baby naming advice from an unlikely source. The model told Stephen Colbert on The Late Show last week that she ran a possible baby name by President Obama. While making summer rolls from her Cravings cookbook, Chrissy casually mentioned her high-powered friend. "We're like very first-name basis." She later added, "I wanted to ask him because John isn't sold on the name, so I figured if he liked it, then John would be sold on it." If your baby is being named by an executive order, I suggest you roll with it, John. Who needs baby naming books anyway?
Looking at all of the photos that were shared of the shower, it's easy to think the couple went overboard, and they probably did. Speaking as a woman who would rather get a root canal than go to a baby shower, this isn't really my "thing" (but I wonder, do you think they melted Godiva chocolates into diapers for that awful shower game instead of common candy bars)? But the couple did go through a lot to have a child and I can only imagine how excited they are, so I'm willing to just be happy for them.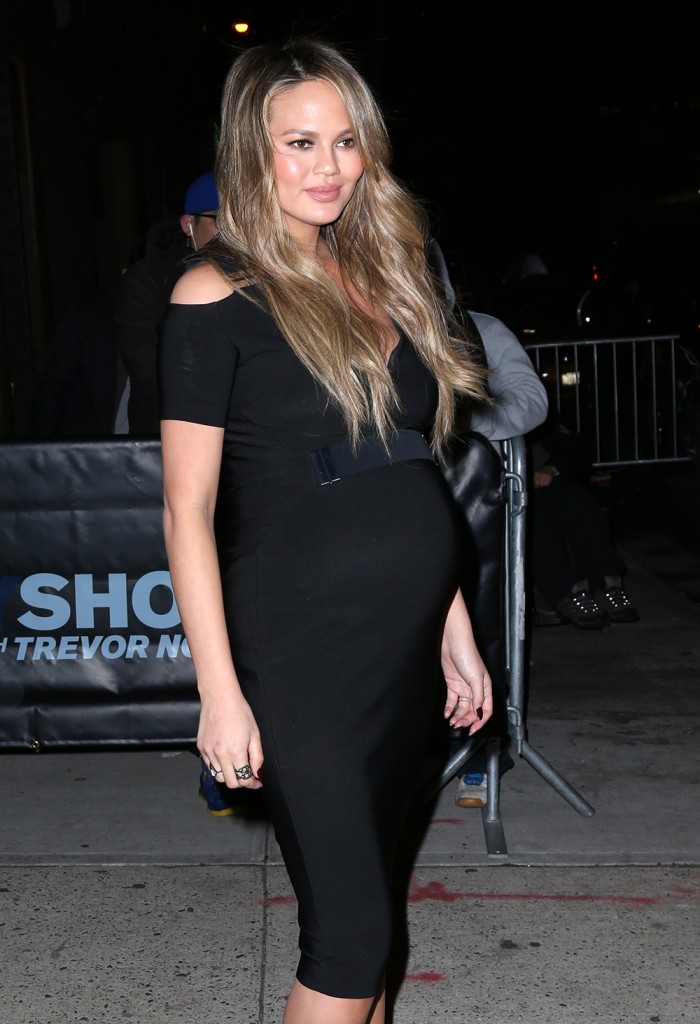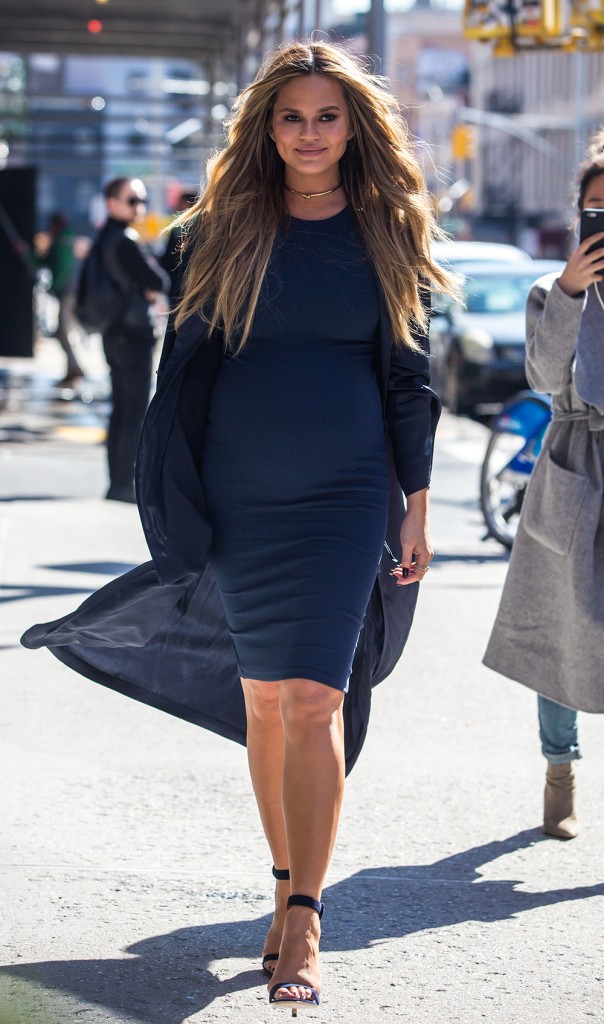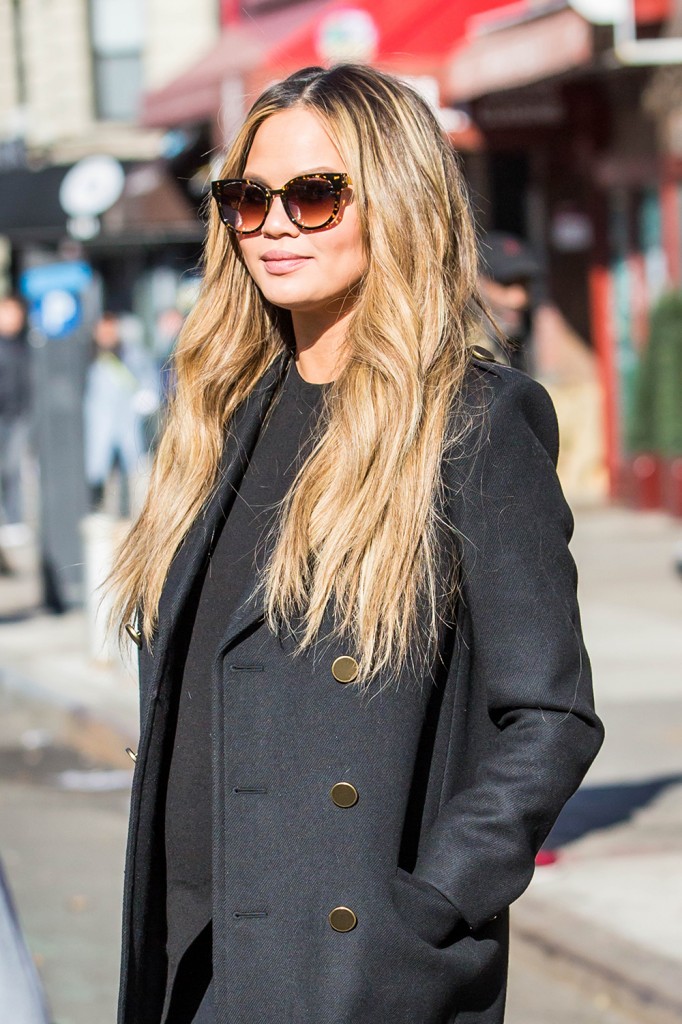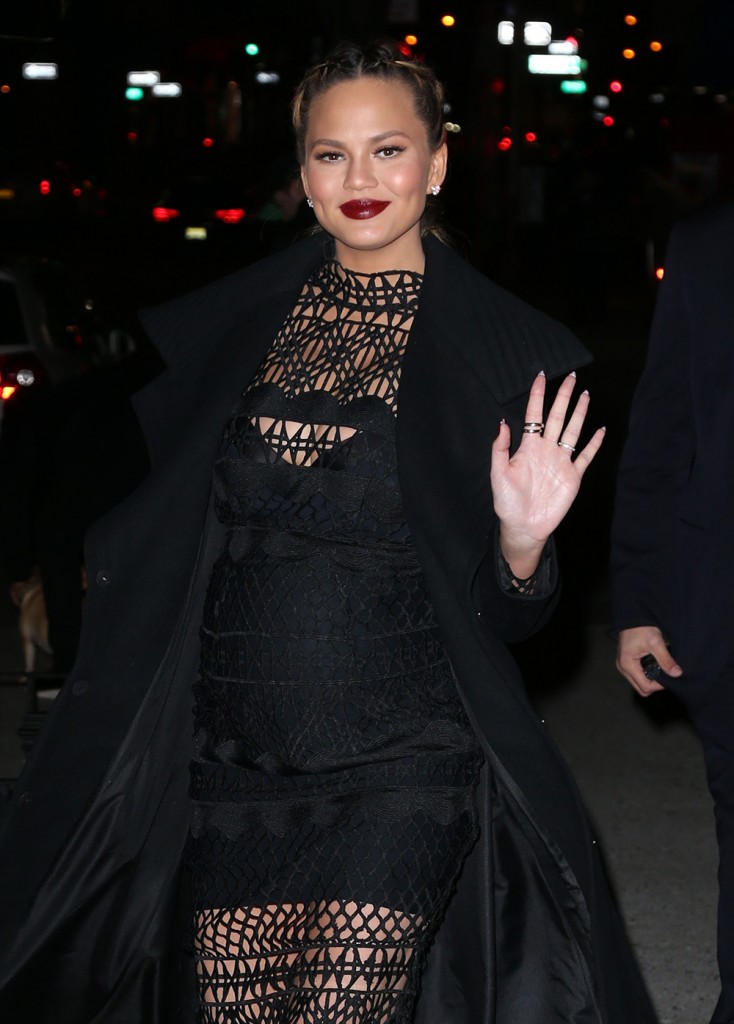 Photo credit: Instagram/Chrissy Teigen, WENN.com, Fame Flynet